Oh well, it had to happen. Another Monday rolls around. The worst of all Mondays, coming on the heels of that missing hour (did you know hours had heels?). Speaking of missing hours, I really need to get a new alarm clock that doesn't automatically reset the time according to the 1986-2006 DST. But, if I do that, you know Congress will change it again.
Interrogatories
What once perfectly good words can you think of that have been ruined by media overuse and/or misuse? What do you like to do to unwind and relax? When did you first start using the internet? How many real-life friends have you made online? If you haven't met anyone in person that you met online, how do we all know that you aren't really a dog?
The Twitter Emitter
Another true library story. A college student asked me for the state of the union address. Turns out she thought it was a street address

— Chris Dashiell (@cdashiell) March 10, 2013
It doesn't seem particularly brave or manly to shoot "intruders" you never even visually confirm as strangers before you fire.

— David Waldman (@KagroX) March 10, 2013
Grand bargain should include a chained DST policy to only save the daylight we really need.

— pourmecoffee (@pourmecoffee) March 10, 2013
I take all your unanswered prayers and recycle them as your unfulfilled aspirations. #green

— God (@TheTweetOfGod) March 10, 2013
Paul Ryan: "The American people sent a very clear message about #Obamacare in November. My plan clearly says 'fuck you, American people'"

— The Daily Edge (@TheDailyEdge) March 10, 2013
That family and society so often close ranks around the abuser instead of the victim means that the problem runs much deeper than supposed.

— Chris Dashiell (@cdashiell) March 10, 2013
New Paul Ryan budget repeals 2012 election result: "When Scalia hears how many 'urban' voters there were, I think he'll back me on this"

— The Daily Edge (@TheDailyEdge) March 10, 2013
ATTENTION DRONE PILOTS: THE PIZZA PLACE NEAR ME IS TERRIBLE.

— Michael Ian Black (@michaelianblack) March 10, 2013
They're really stretching out this Pope search. Your average Kardashian would be married, divorced and engaged to someone else by now.

— William K. Wolfrum (@Wolfrum) March 11, 2013
Naming an airport after Reagan is like naming a women's shelter after Jack the Ripper

— Peter Flom (@peterflom) March 11, 2013
I live in NYC, where my Governor wants to legalize pot while my Mayor wants to ban junk food.

— John Fugelsang (@JohnFugelsang) March 11, 2013
If someone's profile says they are strong on "Liberty" it means THEIRS not YOURS

— Pirate Wench (@PirateWench) March 11, 2013
I would say at least dry it out after killing it next time. RT @realdonaldtrump: Re my hair-Should I change it? What do you think?

— Darren Pardee (@d_pardee) March 11, 2013
On This Day
In 1824, the United States Department of War created the Bureau of Indian Affairs.
In 1861, the Constitution of the Confederate States of America was adopted. (This made me wonder what a constitution crafted by those states in the present day would look like? Scary.)
In 1888, the "Great Blizzard of 1888" (or Mickey, as the Weather Channel dubbed it) struck the eastern seaboard in the days before snowplows, striking CT, MA, NJ and NY. It had drifts averaging 30-40 feet and winds up to 80 MPH. PROOF global warming does not exist! Oh wait…
In 1941, President Franklin D. Roosevelt signed into law the Lend-Lease Bill, providing war supplies to countries fighting the Axis.
In 1970, the album "Deja Vu" by Crosby, Stills, Nash and Young was released.
In 1985, Mikhail S. Gorbachev was chosen to succeed the late Soviet President Konstantin Chernenko.
In 1993, North Korea withdrew from the Nuclear Non-Proliferation Treaty.
In 1997, Paul McCartney of the Beatles was knighted by Queen Elizabeth II.
In 2004, Ten bombs exploded in quick succession across the commuter rail network in Madrid, Spain, killing 191 people and injuring 1,800 in Europe's worst Islamic terror attack.
In 2011, slimy Wisconsin Gov. Scott Walker signed a measure to eliminate most union rights for public employees, a proposal which had provoked three weeks of protests.
In 2011, NFL owners and players broke off labor negotiations hours before their contract expired; the union decertified and the league imposed a lockout that lasted 4 1/2 months.
Born on This Day
1779 - Jerome-Martin Langlois, French academic painter (d. 1838)
1785 – John McLean, U.S. Supreme Court Justice (d. 1861)
1818 – Marius Petipa, French ballerina and choreographer (d. 1910)
1818 - Johan Philip Koelman, Dutch painter (d. 1893)
1819 – Henry Tate, sugar magnate of Tate & Lyle and founder of the Tate Gallery (d. 1899)
1887 – Raoul Walsh, American film director (d. 1980)
1891 – Gertrud Wolle, German actress (d. 1952)
1898 – Dorothy Gish, American actress (d. 1968)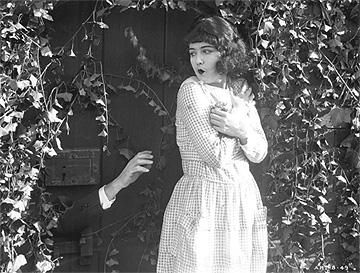 1907 – Jessie Matthews, English actress (d. 1981)
1916 – Harold Wilson, Prime Minister of the United Kingdom (d. 1995)
1926 – Ralph Abernathy, American civil rights leader (d. 1990)
1928 – Albert Salmi, American actor (d. 1990)
1929 – Timothy Carey, American actor (d. 1994)
1930 - David Gentleman, English designer/painter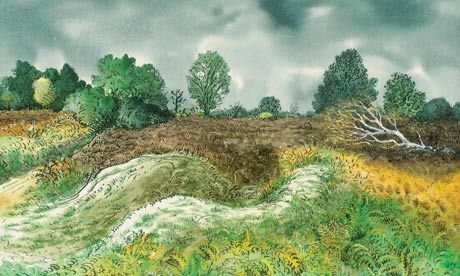 1931 – Rupert Murdoch, Australian-born greedy bastard media mogul
1931 – Janosch, German artist and author
1935 – Sandra Milo, Italian actress
1936 – Antonin Scalia, American jurist undeserving of his present position (or any position having anything to do with law, except perhaps prison guard).
1939 – Flaco Jiménez, American musician
1945 – Harvey Mandel, American musician (Pure Food and Drug Act and Canned Heat)
1946 – Patty Waters, American jazz singer
1948 – George Kooymans, Dutch guitarist and vocalist (Golden Earring)
1950 – Bobby McFerrin, American singer
1951 – Dominique Sanda, French actress
1952 – Douglas Adams, English writer (d. 2001)
1955 – Nina Hagen, German singer and actress
1963 – Alex Kingston, English actress
1965 – Jesse Jackson, Jr., American politician
1965 – Laurence Llewelyn-Bowen, British reality TV personality
1968 – Lisa Loeb, American singer-songwriter and actress
1982 – Thora Birch, American actress
Died on This Day
1715 - Jan-Erasmus Quellinus, Flemish painter (b. 1634)
1722 – John Toland, Irish philosopher (b. 1670)
1759 – John Forbes, English general (b. 1710)
1801 – Paul I of Russia, Russian Emperor (b. 1754)
1820 – Benjamin West, English-American painter (b. 1738)
1866 – Ulysses F. Doubleday, American congressman (b. 1792)
1908 – Benjamin Waugh, American activist (b. 1839)
1955 – Sir Alexander Fleming, Scottish scientist, Nobel laureate (b. 1881)
1955 – Oscar Mayer, Bavarian-born American entrepreneur (b. 1859)
1957 – Richard E. Byrd, American admiral and explorer (b. 1888)
1967 – Geraldine Farrar, American soprano (b. 1882)
1970 – Erle Stanley Gardner, American novelist (b. 1889)
1971 – Philo T. Farnsworth, American inventor (b. 1906)
1971 – Whitney Young, American civil rights activist (b. 1921)
1986 – Sonny Terry, American blues musician (b. 1911)
2007 – Betty Hutton, American actress and singer (b. 1921)
Today is
Oatmeal Nut Waffles Day
Johnny Appleseed Day
Worship of Tools Day
Eat Your Noodles Day
This Week is
National School Breakfast Week
National Chocolate Chip Cookie Week
National Bubble Week
National Crochet Week
Flood Safety Week
International Brain Awareness Week
Napping Day
World Plumbing Day