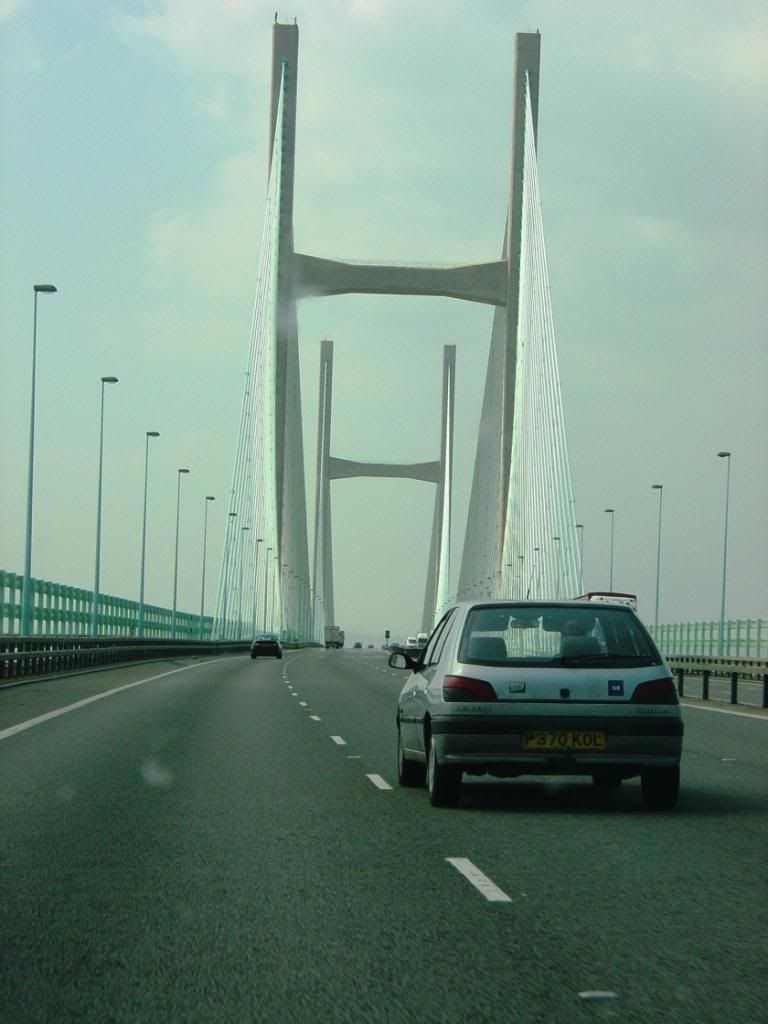 The River Severn (Afon Hafren in Welsh) has a lot going for it. It is the longest river in Britain at 220 miles and has, at times, a tidally-generated 'bore' ( usually between 3 and 7 feet in height, although the record is over 9 feet), which travels up the river. The bore is a shock wave, caused by the inrushing tide, and can travel at up to 13 mph. The Severn is not just the natural barrier between two countries, England and Wales, but is a major access point to the Western Approaches of the Atlantic Ocean, and, as such, has huge importance to shipping both in times of peace and during wartime. Engineers and business interests have always sought a way to directly cross the Severn Estuary, to link the commercial areas of the West Country of England, particularly around the city of Bristol and the industrial town of Swindon, with South Wales. At last, in 1966, the Severn Bridge (near the old Aust Ferry) was opened by Queen Elizabeth II, and road traffic began to flow across the estuary.
Need soon outstripped capacity, however, and in 1996, Charles, Prince of Wales, opened the Second Severn Crossing (Ail Groesfan Hafren). Further south than the original bridge – which is still in operation – it carries the M4 motorway between England and Wales, a distance of just over 3 miles. The longest single span (over the shipping channel) is 1,496 feet, and the height of the road deck above the water at that point is 121 feet. The pre-stressed concrete towers which carry the bridge's suspension cables are no less than 489 feet high.
The photograph was taken through the windscreen of my rental car, on the way to visit my family in South Wales during one of my periodic trips back to the UK.
The two bridges - both the old and the new - are currently controlled and operated by an international consortium, which will hand them back to the UK Government at the end of the lease agreement (which has already been extended once) in 2017. I was somewhat taken abck to find that I could not avoid paying money to my own bank back in the USA - Bank of America owns 15% of the consortium's share capital!