Happy Sunday, Bombadillos! I am going to try to get something done today (outside of diaries). Wish me luck, willya?
Interrogatories
After you have pried your eyes open, what is the first thing you do when you wake up? Are you frugal or profligate? What is the earliest memory from your childhood? What did you want to grow up to be when you were little? Do you sing in the shower, and if so, what do you sing?
The Twitter Emitter
Eventually one of these Republican congressmen is going to find out his daughter is a woman, and then we're all set.

— Anil Dash (@anildash) March 15, 2013
I wasn't a fan of his before, but this… and now Malkin has sicced her troll followers on him:
CPAC stands for Conservative Politicians Attempting Comedy right?

— josh groban (@joshgroban) March 16, 2013
If you hate most of the people in it, you don't "love America." #p2

— markm (@markm1962) March 16, 2013
I miss the days when the only person covering CPAC was Stephen Glass & he was just making things up.

— Jesse Walker (@notjessewalker) March 16, 2013
Britain apologizes 4 releasing their premature ejaculation drug ahead of schedule; wants you to know this NEVER happens.

— John Fugelsang (@JohnFugelsang) March 16, 2013
At CPAC, cons call Paul Ryan a liberal, say Grover Norquist is in the Muslim Brotherhood and blame the media for making them look crazy.

— LOLGOP (@LOLGOP) March 16, 2013
Scott Walker will not rule out a run for president. Also, Sylvester Stallone will not rule out another "Rocky" sequel. #p2 #badideas

— Joseph J. Santorsa (@Marnus3) March 17, 2013
Conservatives: We hate political correctness! Now say something we disagree with and we'll sick thousands of sad, bored cyberbullies on ya.

— LOLGOP (@LOLGOP) March 17, 2013
@toure The funniest part of Sarah Palin performance is where she tells teleprompter joke about Prez Obama while using a teleprompter herself

— Maxine Baptiste (@brownsugar7878) March 17, 2013
Conservatives at #CPAC2013 are mad at Rob Portman, but they're relieved that "at least that his son isn't black, sick, or (gasp!) poor."

— Top Conservative Cat (@TeaPartyCat) March 17, 2013
It would be great if all the GOP states passing laws to stop the wrong people from voting cared as much about not executing the wrong people

— The Daily Edge (@TheDailyEdge) March 17, 2013
On This Day
In 1905, Franklin D. Roosevelt married his distant cousin, Eleanor Roosevelt. The bride was given away by President Theodore Roosevelt, FDR's fifth cousin.
In 1941, the National Gallery of Art opened in Washington, D.C.
In 1959, the Dalai Lama fled Tibet for India following a failed uprising by Tibetans against Chinese rule.
In 1969, Golda Meir became prime minister of Israel.
In 2003, President Bush gave Saddam Hussein 48 hours to leave Iraq. Saddam refused.
In 2005, baseball players Rafael Palmeiro and Sammy Sosa testified before Congress, both declaring that they had never used steroids; Mark McGwire refused to say if he had.
In 2011, the U.N. Security Council voted impose a no-fly zone over Libya to protect civilians.
Born on This Day
1578 - Francesco Albani, Italian painter (d. 1660)
1665 – Élisabeth Jacquet de La Guerre, French musician, harpsichordist and composer (d. 1729)
1685 - Jean-Marc Nattier, French painter (d. 1766)
1686 – Jean-Baptiste Oudry, French painter, engraver, and tapestry designer (d. 1755)
1787 – Edmund Kean, English actor (d. 1833)
1846 – Kate Greenaway, English author and illustrator (d. 1901)
1856 – Mikhail Vrubel, Russian painter (d. 1910)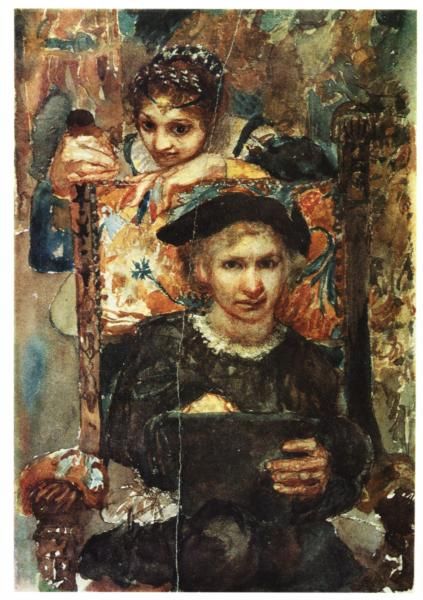 1884 – Alcide Nunez, American jazz clarinetist (d. 1934)
1886 – Princess Patricia of Connaught (d. 1974)
1906 – Brigitte Helm, German actress (d. 1996)
1907 - Tamara Geva, Russian actress and dancer (d. 1997)
1919 – Nat King Cole, American singer and musician (d. 1965)
1927 – Rudy Ray Moore, American comedian and actor (d. 2008)
1930 – Paul Horn, American jazz flutist
1933 – Myrlie Evers-Williams, American activist
1938 – Rudolf Nureyev, Russian dancer and choreographer (d. 1993)
1938 – Zola Taylor, American singer (The Platters) (d. 2007)
1941 – Paul Kantner, American musician (Jefferson Airplane)
1942 – John Wayne Gacy, American serial killer (d. 1994)
1943 – Jim Weatherly, American singer-songwriter
1944 – Pattie Boyd, British photographer and model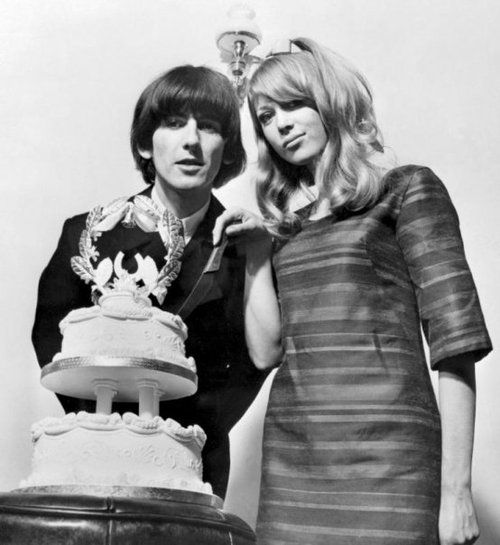 1944 – John Sebastian, American singer and songwriter (The Lovin' Spoonful)
1946 – Harold Brown, American musician (War, Lowrider Band)
1948 – William Gibson, American writer
1950 – Michael Been, American singer/songwriter/musician (The Call) (d. 2010)
1951 – Scott Gorham, American musician (Thin Lizzy and 21 Guns)
1951 – Kurt Russell, American actor
1954 – Lesley-Anne Down, English actress
1964 – Rob Lowe, American actor
1967 – Billy Corgan, American musician (Smashing Pumpkins
1967 – Van Conner, American musician (Screaming Trees)
1969 – Alexander McQueen, British fashion designer (d. 2010)
1970 – Gene Ween (Aaron Freeman), American musician (Ween)
1972 – Melissa Auf der Maur, Canadian musician (Hole)
1973 – Caroline Corr, Irish singer and musician (The Corrs)
1975 – Justin Hawkins, British singer (The Darkness, British Whale, and Hot Leg)
Died on This Day
460 – Saint Patrick, patron saint of Ireland (b. 387)
1516 – Giuliano di Lorenzo de' Medici, ruler of Florence (b. 1479)
1680 – François de La Rochefoucauld, French writer (b. 1613)
1715 – Gilbert Burnet, Scottish Bishop of Salisbury (b. 1643)
1782 – Daniel Bernoulli, Dutch-born mathematician (b. 1700)
1846 – Friedrich Bessel, German mathematician and astronomer (b. 1784)
1853 – Christian Doppler, Austrian physicist and mathematician (b. 1803)
1941 – Marguerite Nichols, American actress (b. 1895)
1949 – Aleksandra Ekster, Russian painter (b. 1882)
1956 – Fred Allen, American actor and comedian (b. 1894)
1956 – Irène Joliot-Curie, French physicist, Nobel laureate (b. 1897)
1989 – Merritt Butrick, American actor (b. 1959)
1990 – Capucine, French actress (b. 1931)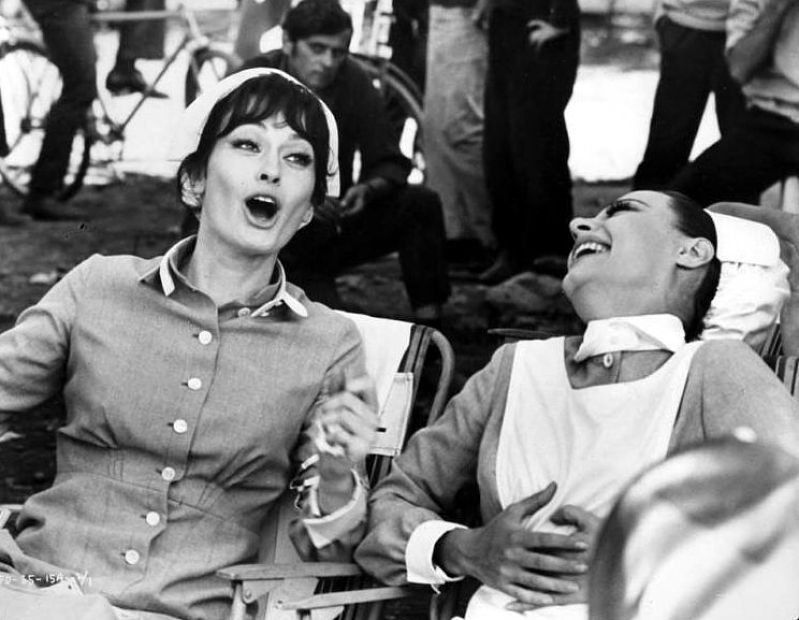 1990 – Ric Grech, British bass player (Family, Blind Faith, and Traffic) (b. 1946)
1992 – Grace Stafford, American voice actress (b. 1903)
1993 – Helen Hayes, American actress (b. 1900)
1994 – Mai Zetterling, Swedish actress and director (b. 1925)
2002 – Rosetta LeNoire, American actress (b. 1911)
2005 – Andre Norton, American writer (b. 1912)
2006 – Oleg Cassini, American fashion designer (b. 1913)
2010 – Alex Chilton, American musician (Box Tops and Big Star) (b. 1950)
Today is
St. Patrick's Day
Corned Beef and Cabbage Day
National Green Beer Day
Campfire Girls Day
Evacuation Day (Boston)