In June of last year, a study was published in the Elsevier journal Social Science Research, authored by a sociology professor at the University of Texas named Mark Regnerus. The claim in the study was that children raised by same-sex parents suffered from poor outcomes in many respects compared to children raised by their biological parents in intact families. A report from Science Daily on Regnerus' study provides the broad-brush results:

According to [Regnerus'] findings, children of mothers who have had same-sex relationships were significantly different as young adults on 25 of the 40 (63%) outcome measures, compared with those who spent their entire childhood with both their married, biological parents. For example, they reported significantly lower levels of income, more receipt of public welfare, lower levels of employment, poorer mental and physical health, poorer relationship quality with current partner, and higher levels of smoking and criminality.
After reading this, you might come to the conclusion that maybe same-sex couples aren't such great parents and all those religious bigots are right. But there's one small problem with this research study: the database used as the source of these conclusions was cherry-picked and massaged in order for the author (and his backers) to obtain the desired conclusion.
I first caught word of this study when a friend e-mailed me a link to the Science Daily digest and analysis. The errors in methodology were not hard to find, and I published a diary on it shortly after. That diary was followed by one authored by Dave in Northridge, which reported that Social Science Research investigated how the study was performed, and how the report was reviewed, and ultimately concluded that the report should never have been published in the first place. While neutral scholars have eviscerated the study, and Regnerus faces disciplinary action, the original paper has been used as an excuse to demonize LGBT people, as detailed in diaries posted by Christian Dem in NC here and here. So we will be beating back against the evil consequences of this fraudulent study for years to come, most likely.
[For the sake of completeness, let me include two more Daily Kos diaries by TheKristaLeigh (here and here) that also take aim at the Regnerus study.]
Last week, the same friend who sent me that first link sent me yet another one related to the ultimate motivation behind the study, as well as some more hair-raising details of its construction and publication. Who would have thought this thing could get any worse? Follow me over that there orange thingie for more...
But First, A Word From Our Sponsor:
Top Comments recognizes the previous day's Top Mojo and strives to promote each day's outstanding comments through nominations made by Kossacks like you. Please send comments (before 9:30pm ET) by email to topcomments@gmail.com or by our KosMail message board. Just click on the Spinning Top™ to make a submission. Look for the Spinning Top™ to pop up in diaries posts around Daily Kos.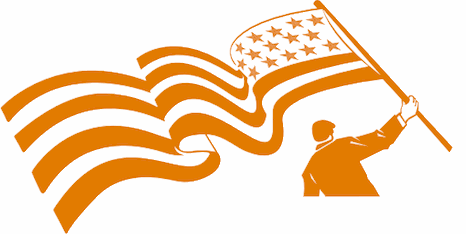 Make sure that you include the direct link to the comment (the URL), which is available by clicking on that comment's date/time. Please let us know your Daily Kos user name if you use email so we can credit you properly. If you send a writeup with the link, we can include that as well. The diarist poster reserves the right to edit all content.
Please come in. You're invited to make yourself at home! Join us beneath the doodle...
Here is the opening paragraph from Zack Ford's article at the Nation of Change website:

Mark Regnerus has admitted his "family structures" study didn't actually measure gay parenting, comparing the children of separated parents who had same-sex relationships with those of married opposite-sex parents. An internal auditor of the journal that published the Regnerus study last year concluded its findings were "bullshit" because this false comparison doesn't adequately measuring [sic] same-sex parenting. Nevertheless, conservatives have repeatedly cited the study, even to the Supreme Court, claiming same-sex couples are unfit to raise children to substantiate their opposition to marriage equality, even though medical professionals have thoroughly debunked its claims. Now, documents reveal that the anti-gay conservatives who originally funded the study conspired before data was even collected to produce results that could influence "major decisions of the Supreme Court."
You read that right. It was already known that the funding for the study had been provided by enemies of marriage equality, specifically the Witherspoon Institute, and the Lynde & Harry Bradley Foundation, both of which are connected to our dear friends at the National Organization for Marriage (NOM). What was
not
known previously was that the funders were Regnerus' puppet masters from the very start, and that the objective was to publish a study that could damn same-sex couples in the eyes of the Supreme Court, in anticipation of a court challenge making it that far. And they were in such a hurry that they got their conclusions all prepared well before the data were even collected!
Boy were they in a hurry. But those guys at the Witherspoon Institute were so helpful!

The study was also rushed, with Witherspoon president Luis Tellez telling Regnerus in 2010 that the study should "move along as expeditiously as possible:"

TELLEZ: It would be great to have this before major decisions of the Supreme Court but that is secondary to the need to do this and do it well. I would like you to take ownership and think of how would you want it done, rather than someone like me dictating parameters but of course, here to help.

Tellez confirmed to The American Independent that he was referring to same-sex marriage cases. In April 2011—a year before the study was complete—Tellez wrote in a letter "we are confident that the traditional understanding of marriage will be vindicated by this study as long as it is done honestly and well." He also suggested that no prior study had properly compared children raised by a mother and father and those "headed by gay and lesbian couples, but of course the Regnerus study doesn't even do that.
On top of that, the whole publication process was expedited: whereas some papers published in
Social Science Research
can take as long as a year to go from submission to acceptance, the Regnerus study was submitted in February of 2012 and was accepted just six weeks later. Data collection (much less analysis) was still incomplete as the study was being submitted, and peer review was similarly hurried and sketchy. One peer reviewer said he was only given two weeks to review the manuscript, even though the complete data set for the paper was still not available to him.
Oh, and did I mention that a fellow of the Witherspoon Institute was hired as a "consultant" for the Regnerus study? It just so happens that said fellow, W. Bradford Wilcox, sits on the editorial advisory board of ... you guessed it ... the journal Social Science Research.
So this study involved fraud piled on top of more fraud, all in the interest of presenting one published analysis of data that says something negative about same-sex couples, to be used as evidence before the Supreme Court. And so it has come to pass that two such cases will be argued before SCOTUS next week. I have no doubt that attorneys defending DOMA and Prop. 8 will make reference to Regnerus' study; even though it has been discredited up one side and down the other, it is still in the literature and will remain so. As mentioned above, the bigots are not shy about parroting the incorrect and fraudulent conclusions of this paper. I am hoping that a majority of the Justices will be made to understand at least in part how fraudulent this piece of "research" is, and will disregard it in their ultimate decision.
And so the work of cleaning up the "bullshit" propagated by this study proceeds, and shall probably continue until the end of time. The whole affair disgusts me utterly, but the only way to counteract this kind of science malpractice is with sunlight and fresh air. The more people who know about it, the more who are prepared to contradict it with the facts.
And now, without further delay, let's get to the comments!
TOP PHOTOS
March 20, 2013
Enjoy jotter's wonderful PictureQuilt™ below. Just click on the picture and it will magically take you to the comment that features that photo. Have fun, Kossacks!