On March 13, 2013 FOX 61 CT aired a news segment from the State Capitol in Hartford, CT. the state's Women's Day, which should celebrate female achievement and equality. The female news anchor Erika Arias seemed hesitant as the segment started, which was unusual after all what could possibly go wrong?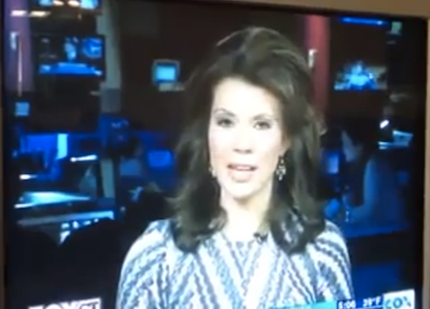 We'll find out below the inappropriate sexist orange doodle with Photos & Video.

Unfortunately for female news anchor Erika Arias something was indeed amiss with the "B" Roll Footage celebrating Women's day at the Connecticut State Capitol. Instead viewers and organizers of the event were shocked at the coverage of the "B" Roll which played footage of women's breasts as they walked by the camera.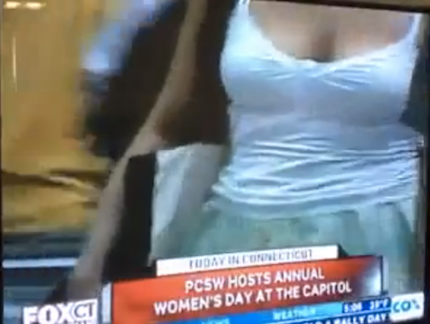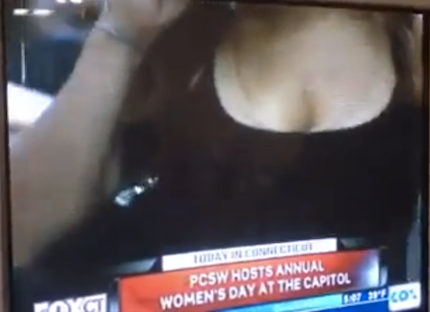 Complaints flooded into the station and Fox 61 CT responded with this Tweet.

Its statement said, "Fox CT apologizes for today's file footage error. We will continue to recognize great contributions of women in CT and around the world."

But it's not enough for event organizers, Hartford-based Permanent Commission on the Status of Women, who said it was "appalled at the level of sexism" the incident showed.

"It is an insult not only to the Permanent Commission on the Status of Women and to all who attended Women's Day at the Capitol [...]but to women everywhere who are tired of being objectified," the group said in a statement.
Daily News