Friday, Friday, gotta get down on Friday. Friday on my mind. Fried-day. Yes, it's here. I no longer look so forward to the possibilities of a Friday night, but this week I am very much looking forward to the end of this work week. Enough already!
Interrogatories
What is the closest you have ever come to fearing for your life? What is the closest you have come to wanting to make someone else fear for their life (at your hands)? What once-favorite thing have you totally lost interest in? What is your favorite season? What is your favorite Spring seasonal food?
The Twitter Emitter

GOP outreach is mostly into the uteri of American women. #edshow

— Steve Weinstein (@steveweinstein) March 21, 2013
#GOPConfessions We don't really believe life begins at conception; It begins when your portfolio hits $1mil #tcot #p2

— Jason Rowe (@Aqua_Buddah) March 21, 2013
#GOPConfessions We are NOT anti-science!!! We're just pro-ignorance!

— Jason Rowe (@Aqua_Buddah) March 21, 2013
Shorter Chambliss: I'm not sure why people who aren't me should have the same rights I do, that's super weird

— AdamSerwer (@AdamSerwer) March 21, 2013
I'm glad the Paul Ryan budget gives billions in tax cuts to millionaires instead of letting that money go to elites.

— John Fugelsang (@JohnFugelsang) March 21, 2013
Speaker Boehner says new gun laws are not needed unless guns develop uteri or demand health care.

— LOLGOP (@LOLGOP) March 21, 2013
its like we have an entire class of people in dc who are always wrong about everything but yet suffer no penalty for it.

— Oliver Willis (@owillis) March 21, 2013
Sen. Saxby Chambliss says he opposes gay marriage because "I'm not gay." Will he now oppose the death penalty because he's not dead?

— Top Conservative Cat (@TeaPartyCat) March 21, 2013
Philosophy is about questions that can't be answered. Religion is about answers that can't be questioned.

— Peter Flom (@peterflom) March 21, 2013
It's true that you can't fix stupid. But you can tell it its guns need cleaning.

— David Waldman (@KagroX) March 22, 2013
Nice to see Harvard guys threatening to wreck brackets rather than the global economy.

— Jamison Foser (@jamisonfoser) March 22, 2013
On This Day
In 1630, the Massachusetts Bay Colony outlawed the possession of cards, dice, and gaming tables.
In 1638, Anne Hutchinson was kicked out of Massachusetts Bay Colony for religious dissent (I guess they outlawed that, too).
In 1882, Congress outlawed polygamy. (No word on what the Massachusetts Bay Colony thought of it.)
In 1941, the Grand Coulee Dam in Washington state began operating.
In 1945, the Arab League was formed in Cairo, Egypt.
In 1962, 19 year old Barbra Streisand made her Broadway debut in "I Can Get it For You Wholesale."
In 1963, the Beatles released their first album, "Please Please Me."
In 1965, Bob Dylan released "Bringing it All Back Home," his first album featuring electric guitar.
In 1972, the Equal Rights Amendment was sent to the states for ratification. It never was ratified by the deadline (which still pisses me off).
In 1990, former Exxon Valdez captain Joseph Hazelwood was convicted of "negligent discharge of oil," but was found innocent on three more serious charges.
In 2010, Google announced it would stop censoring search results on its site in China by shifting it from the mainland to Hong Kong.
Born on This Day
1212 – Emperor Go-Horikawa of Japan (d. 1235)
1459 – Maximilian I, Holy Roman Emperor (d. 1519)
1599 – Anthony van Dyck, Flemish painter (d. 1641)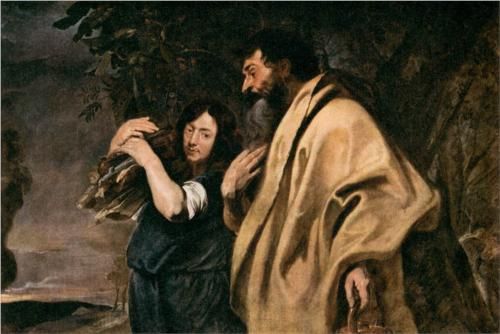 1609 – King John II Casimir of Poland (d. 1672)
1728 – Anton Raphael Mengs, German painter (d. 1779)
1759 – Hedvig Elisabeth Charlotte of Holstein-Gottorp, Queen of Sweden and Norway (d. 1818)
1812 – Stephen Pearl Andrews, American abolitionist (d. 1886)
1837 – Virginia Oldoini, Countess of Castiglione, Italian aristocrat and early photography figure (d. 1899)
1844 - Efim Volkov, Russian landscape painter (d. 1920)
1846 – Randolph Caldecott, British artist and illustrator (d. 1886)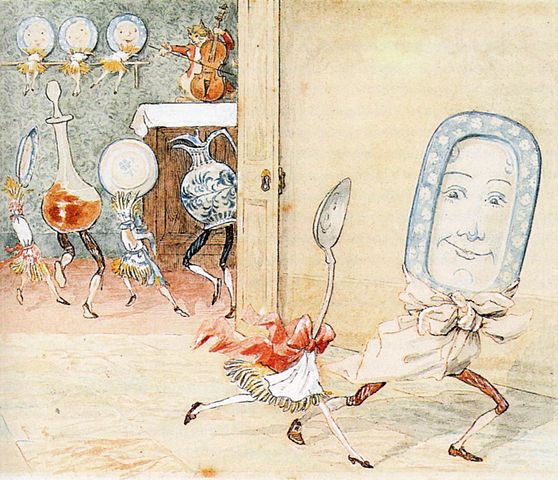 1875 - Richard E. Miller, American impressionist painter (d. 1943)
1884 – Arthur Vandenberg, United States Senator from Michigan (d. 1951)
1884 - Lyda Borelli, Italian silent film star (d. 1959) forgive me
1887 – Chico Marx, American comedian and actor (d. 1961)
1896 – Joseph Schildkraut, Austrian-born American actor (d. 1964)
1899 – Ruth Page, American ballet dancer and choreographer (d. 1991)
1901 – Greta Kempton, American artist (d. 1991)
1902 – Madeleine Milhaud, French actress (d. 2008)
1908 – Louis L'Amour, American author (d. 1988)
1912 – Karl Malden, American actor (d. 2009)
1917 – Virginia Grey, American actress (d. 2004)
1919 – Bernard Krigstein, American illustrator and gallery artist (d. 1990)
1923 – Marcel Marceau, French mime artist (d. 2007)
1930 – Pat Robertson, American media mogul and religious televangelist, fond of blaming destructive weather events on teh ghey.
1930 – Stephen Sondheim, American composer and lyricist
1931 – William Shatner, Canadian actor
1933 – May Britt, Swedish actress
1934 – Orrin Hatch, wingnut Senator (R, Utah)
1937 – Angelo Badalamenti, American composer
1941 – Jeremy Clyde, British actor and musician (Chad and Jeremy)
1943 – George Benson, American musician
1943 – Keith Relf, English musician (The Yardbirds, Renaissance, and Armaggedon) (d. 1976)
1948 – Wolf Blitzer, American stenographer
1948 – Andrew Lloyd Webber, English composer
1949 – Fanny Ardant, French actress
1952 – Bob Costas, American sports commentator
1952 – Jay Dee Daugherty, American drummer and songwriter (The Church, the Mumps, Patti Smith Group)
1955 – Pete Sessions, corrupt American congressman (R, TX)
1957 – Stephanie Mills, American actress and singer
1958 – Pete Wylie, British singer-songwriter (Crucial Three and The Spitfire Boys)
1959 – Matthew Modine, American actor
1976 – Reese Witherspoon, American actress and film producer
1977 – John Otto, American musician (Limp Bizkit)
Died on This Day
1602 – Agostino Carracci, Italian artist (b. 1557)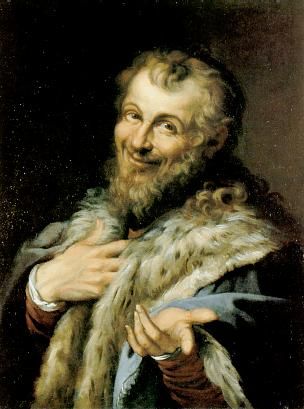 1762 - Maximilien Joseph Schinagl, German painter (b.1697)
1758 – Jonathan Edwards, American minister (b. 1703)
1878 - George Clarkson Stanfield, British painter (b. 1828)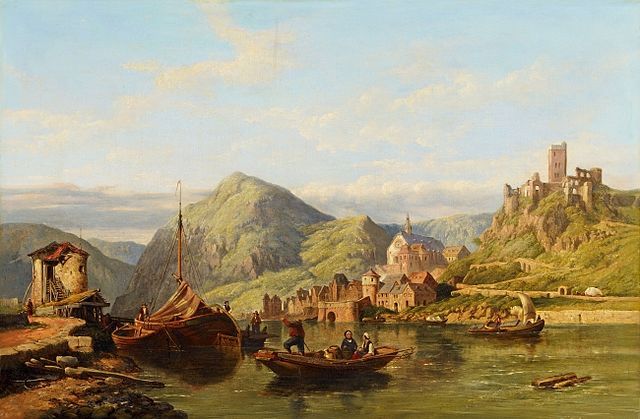 1832 – Johann Wolfgang von Goethe, German writer (b. 1749)
1923 - Benjamin Williams Leader, English painter (b. 1841)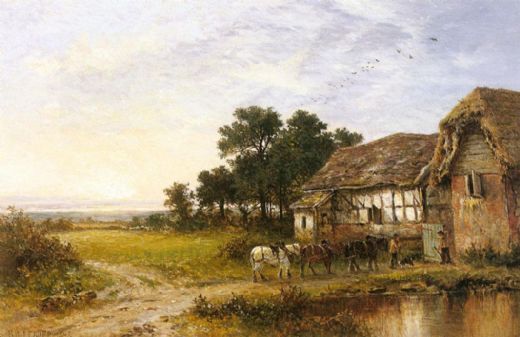 1934 – Theophilos Hatzimihail, Greek painter (b. 1870)
1958 – Mike Todd, American film producer (b. 1909)
1978 – Karl Wallenda, German acrobat (b. 1905)
1986 – Olive Deering, American actress (b. 1918)
1991 – Dave Guard, American folk singer (The Kingston Trio) (b. 1934)
1991 – Gloria Holden, American actress (b. 1908)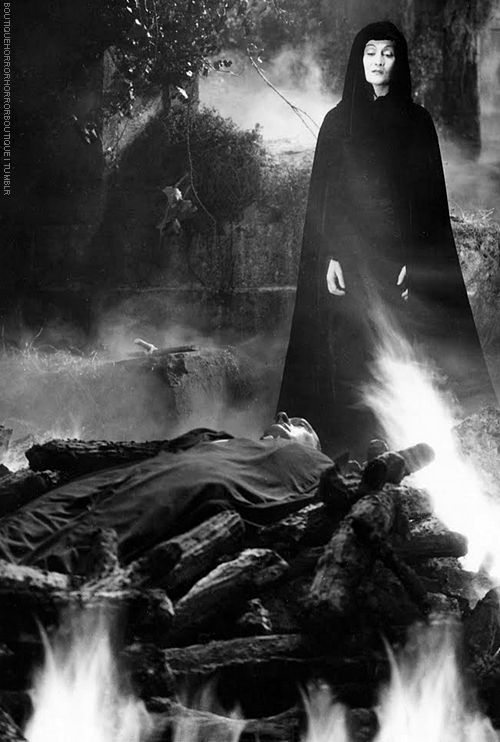 1994 – Dan Hartman, American singer, songwriter, and record producer (b. 1950)
1996 – Don Murray, American drummer (The Turtles) (b. 1945)
1996 – Robert F. Overmyer, American test pilot and astronaut (b. 1936)
1996 – Billy Williamson, American musician (Bill Haley & His Comets) (b. 1925)
2004 – Ahmed Yassin, Palestinian co-founder of Hamas (b. c. 1937)
Today is
Emancipation Day (Puerto Rico)
World Day for Water
Coq au Vin Day
National Goof-off Day
As Young as You Feel Day
Education and Sharing Day
International Day of the Seal