Interrogatories
Do you usually act on impulse or deliberate first? What cheers you up when you're feeling meh? What scares you the most? What decade of your life do you look back upon with the most nostalgia? Are you now, in your present life, anywhere close to where you imagined you would be when you were young(er)?
The Twitter Emitter
An Idaho teacher is being investigated for saying "vagina" in his science class. The correct scientific term is▐▐▐▐▐▐

— Chris Dashiell (@cdashiell) March 28, 2013
We need more information about same-sex marriage to make sure it meets the incredibly high-standards of heterosexual marriages.

— LOLGOP (@LOLGOP) March 27, 2013
If Reince Priebus stays in charge of the RNC, I predict by Dec. aborted fetuses will be able to receive free health care while gay marrying

— William K. Wolfrum (@Wolfrum) March 27, 2013
Justice Alito: "I never figured out how to program my VCR. So why should I believe America is ready for gay marriage in 2013?"

— The Daily Edge (@TheDailyEdge) March 27, 2013
If we allow same sex couples to marry it will only degrade the sanctity of all three of Newt Gingrich's marriages

— United Liberals(@UnitedLiberals) March 27, 2013
Conservatives seem to be down to argument that there couldn't ever be a gay shotgun wedding.

— Eric Kleefeld (@EricKleefeld) March 27, 2013
REMINDER: Newt Gingrich hasn't had one divorce since same-sex marriage started becoming legal.

— LOLGOP (@LOLGOP) March 28, 2013
Note: when you're fighting to achieve marriage equality after Mexico, it's obviously not 'too soon.'

— Joshua Holland (@JoshuaHol) March 28, 2013
I have a problem with people who have more of a problem with seeing 2 men kiss than seeing first graders being massacred... #NRA

— Tim (@SupermanHotMale) March 28, 2013
If a fetus is a person with all the rights and immunities of any other citizen, anyone concieved in the US would have US citizenship, right?

— kara vallow (@teenagesleuth) March 27, 2013
On This Day
In 1834, the Senate voted to censure President Andrew Jackson for the removal of federal deposits from the Bank of the United States.
In 1854, France and Britain declared war on Russia (Crimean War).
In 1930, Constantinople and Angora were renamed Istanbul and Ankara.
In 1939, Madrid fell to the forces of Francisco Franco after a three-year siege, ending the Spanish Civil War.
In 1979, Operators of Three Mile Island's Unit 2 nuclear reactor failed to notice that a relief valve in the main coolant system had stuck open after an unexpected shutdown. Enough coolant drained out of the system that the core began to overheat and partially melt down.
In 1990, President George H. W. Bush posthumously awarded the Congressional Gold Medal to Jesse Owens.
In 2001, President George W. Bush publicly rejected the 1997 Kyoto Protocol on climate, a pact never ratified by the Senate.
In 2006, more than 1 million protesters took to the streets across France, and strikers disrupted all forms of travel in response to the First Employment Contract Law, which would have made it easier for employers to terminate by removing the need to provide reasons for dismissal.
Born on This Day
1472 – Fra Bartolommeo, Italian artist (d. 1517)
1515 – Teresa of Avila, Spanish Carmelite nun and saint (d. 1582)
1569 – Ranuccio I Farnese, Duke of Parma (d. 1622)
1613 – Empress Xiaozhuangwen of the Qing Dynasty (d. 1688)
1760 – Thomas Clarkson, British abolitionist (d. 1846)
1809 - George Richmond, English painter (d. 1896)
1811 – Saint John Nepomucene Neumann, Bohemian-born American bishop and Roman Catholic saint (d. 1860)
1836 – Frederick Pabst, German-American brewer, founded the Pabst Brewing Company (d. 1904)
1860 - José Moreno Carbonero, Spanish painter (d. 1942)
1861 - Nasreddine Dinet, French orientalist painter (d. 1929)
1862 – Aristide Briand, French politician, recipient of the Nobel Peace Prize (d. 1932)
1864 - Léopold Schmutzler, German painter (d. 1941)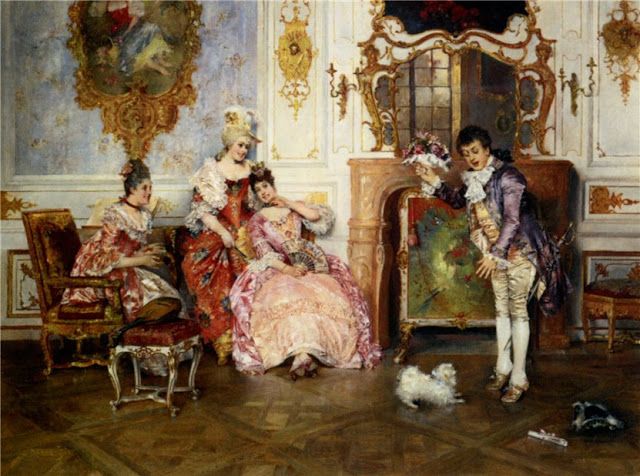 1868 – Maxim Gorky, Russian author (d. 1936)
1868 - Cuno Amiet, Swiss painter (d. 1961)
1871 - Frederick J. Mulhaupt, American painter (d. 1938)
1902 – Flora Robson, English actress (d. 1984)
1903 – Charles Starrett, American actor (d. 1986)
1905 – Pandro S. Berman, American film producer (d. 1996)
1905 – Marlin Perkins, American zoologist and television host (d. 1986)
1907 – Irving "Swifty" Lazar, American talent agent (d. 1993)
1909 – Nelson Algren, American writer (d. 1981)
1914 – Edmund Muskie, American politician (d. 1996)
1921 – Sir Dirk Bogarde, English actor (d. 1999)
1923 – Ike Isaacs, American jazz musician (d. 1981)
1923 – Thad Jones, American jazz trumpeter (Thad Jones/Mel Lewis Big Band) (d. 1986)
1924 – Freddie Bartholomew, Irish actor (d. 1992)
1928 – Zbigniew Brzezinski, Polish-American political scientist and geostrategist
1933 – Tete Montoliu, Catalonian jazz pianist (d. 1997)
1936 – Mario Vargas Llosa, Peruvian author, politician and Nobel laureate
1941 – Jim Turner, American football player
1942 – Neil Kinnock, British politician
1943 – Conchata Ferrell, American actress
1944 – Ken Howard, American actor
1948 – John Evan, British musician (Jethro Tull)
1948 – Milan Williams, American musician (The Commodores) (d. 2006)
1954 – Donald Brown, American jazz pianist
1966 – Cheryl James, American rapper and actress (Salt-n-Pepa)
1968 – Jon Lee, British drummer (The Darling Buds and Feeder) (d. 2002)
1976 – Dave Keuning, American guitar player (The Killers)
1981 – Julia Stiles, American actress
Died on This Day
1673 - Adam Pynacker, Dutch painter (b. 1622)
1839 - Pieter Gerardus van Os, Dutch painter (b. 1776)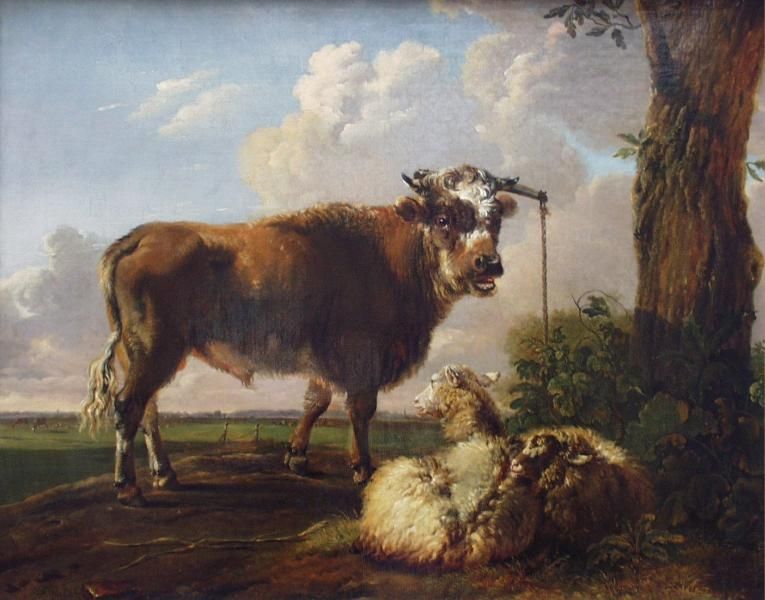 1910 – David Josiah Brewer, American Supreme Court Justice (b. 1837)
1917 - Albert Pinkham Ryder, American painter (b. 1847)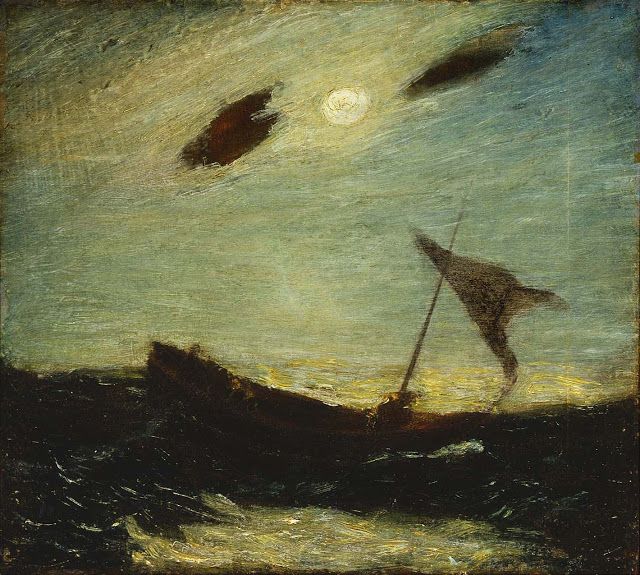 1918 - Bernhard Wiegandt, German painter (b. 1851)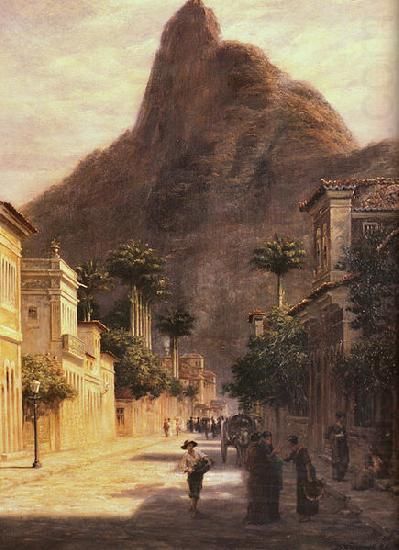 1941 – Virginia Woolf, English writer (b. 1882)
1943 – Sergei Rachmaninoff, Russian composer and pianist (b. 1873)
1953 – Jim Thorpe, American athlete (b. 1887)
1958 – W. C. Handy, American composer (b. 1873)
1957 - Jack Butler Yeats, Irish painter (b. 1871)
1969 – Dwight D. Eisenhower, American politician, 34th President of the United States (b. 1890)
1974 – Arthur Crudup, American singer and guitarist (b. 1905)
1976 – Richard Arlen, American actor (b. 1898)
1985 – Marc Chagall, Russian painter (b. 1887)
1986 – Virginia Gilmore. American actress (b. 1919)
2004 – Peter Ustinov, British actor (b. 1921)
2006 – Caspar Weinberger, United States Secretary of Defense (b. 1917)
2010 – Herb Ellis, American jazz guitarist (b. 1921)
2010 – June Havoc, American actress (b. 1913)
Today is
Barnum and Bailey Day
Weed Appreciation Day (no, not that kind)
Something on a Stick Day
National Black Forest Cake Day