Interrogatories
What is the best gift you ever received? What song/book/movie or other title best describes your life right now? What is the last movie/TV show or story that made you cry? With Spring getting ready to spring, what is your favorite spring flower? What did you learn in grade school that you learned was wrong in college?
The Twitter Emitter
It's going to be a blast picketing Fred Phelps' funeral.

— David Waldman (@KagroX) April 4, 2013
I sure hope that terrifying new flu doesn't, you know, "go viral." Oh. Right.

— Olivier Knox (@OKnox) April 4, 2013
A real Facebook phone would suggest you call people, and you'd have to opt out of autodialing them.

— David Waldman (@KagroX) April 4, 2013
How come nobody's taken advantage of the slow news week to get famous for something stupid? Where's the Koran burning guy?

— daveweigel (@daveweigel) April 4, 2013
New Facebook mobile platform Narcissus 1.0 features cutting edge auto-embellishment tech to make the most tedious lives seem interesting.

— pourmecoffee (@pourmecoffee) April 4, 2013
Louie Gohmert knows something about bestiality.

— Chris Dashiell (@cdashiell) April 4, 2013
Why are you so angry? Civilized people suppress their anger until it explodes in unjustified rage at innocent bystanders.

— Chris Dashiell (@cdashiell) April 4, 2013
Trying to unload these "Virginia Is For Sodomy Lovers" t-shirts before it is too late.

— TBogg (@tbogg) April 4, 2013
OK, I'll admit I'm a sycophant; but only because you're so amazing & perceptive & wise.

— John Fugelsang (@JohnFugelsang) April 4, 2013
"Of what use is freedom of speech to those who fear to offend?" ― Roger Ebert

— LOLGOP (@LOLGOP) April 4, 2013
The balcony is closed.

— LOLGOP (@LOLGOP) April 4, 2013
Odd that within a single generation the accusation of being all thumbs shifted from being clumsy to being good at texting

— Neil deGrasse Tyson (@neiltyson) April 5, 2013
On This Day
In 1614, Pocahontas, daughter of the leader of the Powhatan tribe, married English colonist John Rolfe in Virginia.
In 1792, George Washington cast the first presidential veto, rejecting a congressional measure for apportioning representatives among the states, thinking it gave the Northern states an unfair advantage.
In 1933, President Franklin D. Roosevelt signed two executive orders: 6101 to establish the Civilian Conservation Corps, and 6102 "forbidding the Hoarding of Gold Coin, Gold Bullion, and Gold Certificates" by American citizens.
In 1951, Julius and Ethel Rosenberg were sentenced to death for conspiring to commit espionage for the Soviet Union.
In 1984, Kareem Abdul-Jabbar became the highest-scoring player in NBA history at 31,421 career points. He still holds the record today at 38,387 points.
In 2010, 29 coal miners were killed in an explosion at the Upper Big Branch mine in West Virginia.
Born on This Day
1588 – Thomas Hobbes, English philosopher (d. 1679)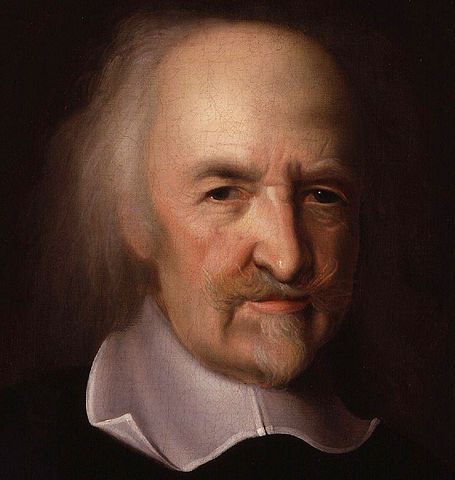 1625 - Domenico Maria Canuti, Italian painter (d. 1684)
1692 – Adrienne Lecouvreur, French actress (d. 1730)
1732 – Jean-Honoré Fragonard, French artist (d. 1806)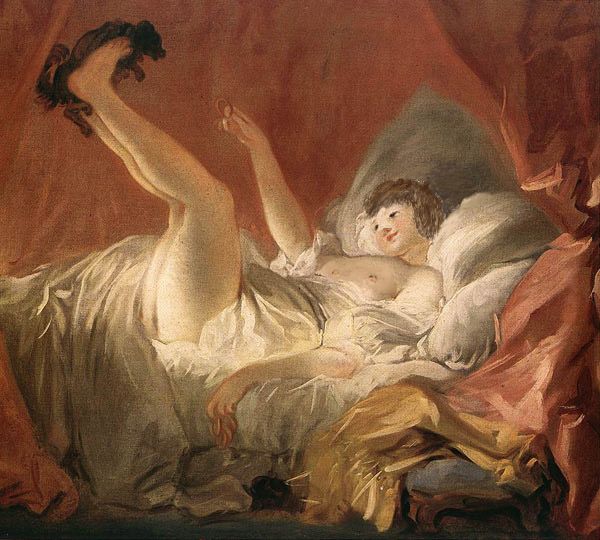 1769 – Sir Thomas Hardy, 1st Baronet, English Royal Navy Vice-Admiral and First Lord of the Admiralty (d. 1839)
1797 - Johann Fischbach, Austrian painter (d. 1871)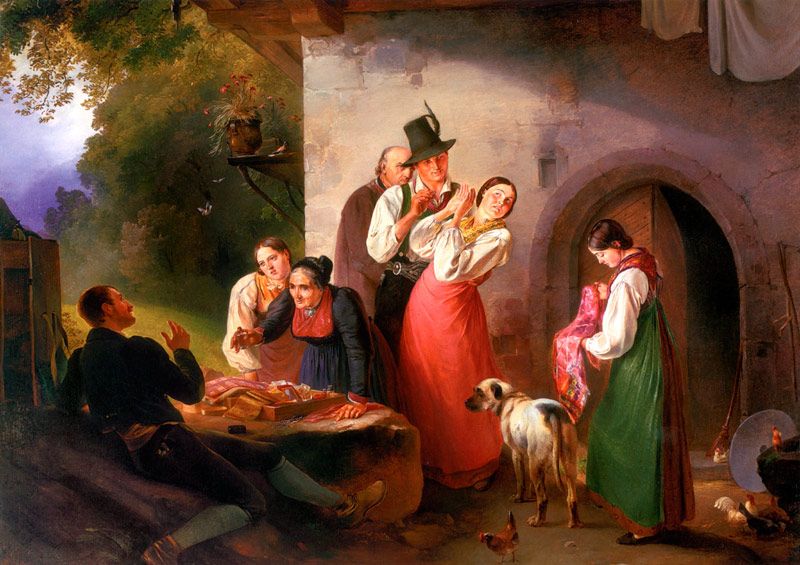 1811 - Jules Dupré, French landscape painter (d. 1889)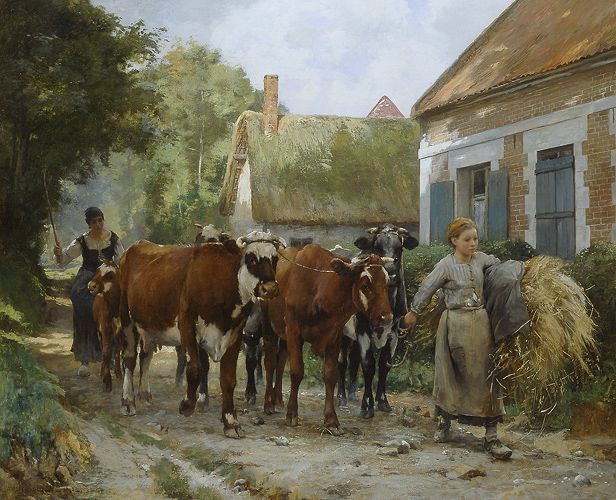 1827 – Joseph Lister, English surgeon and pioneer of antiseptic surgery (d. 1912)
1837 – Algernon Charles Swinburne, English poet (d. 1909)
1856 – Booker T. Washington, American educator (d. 1915)
1858 – W. Atlee Burpee, Canadian horticulturist (d. 1915)
1866 - Ferdinand Hart Nibbrig, Dutch painter (d. 1915)
1899 – Alfred Blalock, American surgeon (d. 1964)
1900 – Spencer Tracy, American actor (d. 1967)
1901 – Melvyn Douglas, American actor (d. 1981)
1906 – Lord Buckley, American monologist (d. 1960)
1908 – Bette Davis, American actress (d. 1989)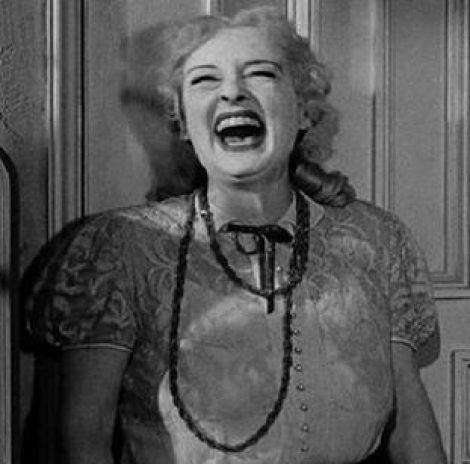 1916 – Gregory Peck, American actor (d. 2003)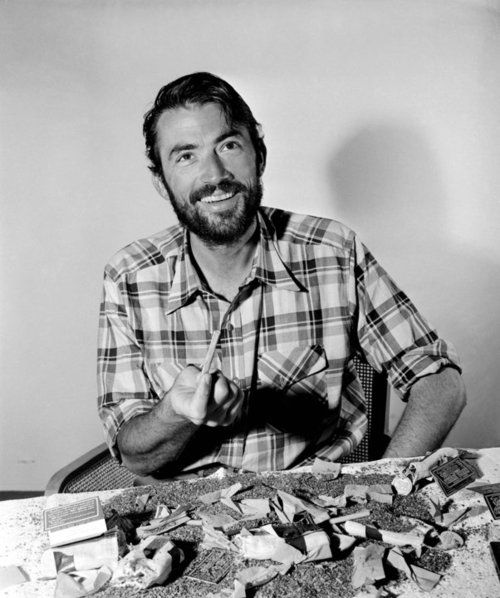 1917 – Robert Bloch, American author (d. 1994)
1922 – Gale Storm, American singer and actress (d. 2009)
1929 – Nigel Hawthorne, English actor (d. 2001)
1933 – Frank Gorshin, American actor (d. 2005)
1934 – Stanley Turrentine, American jazz saxophonist (d. 2000)
1935 – Peter Grant, British music manager (d. 1995)
1937 – Colin Powell, American general, 12th Chairman of the Joint Chiefs of Staff; and 65th United States Secretary of State
1941 – Dave Swarbrick, English musician (Fairport Convention, Whippersnapper, and Swarb's Lazarus)
1942 – Allan Clarke, British singer (The Hollies)
1944 – Peter King, asshat congressman from New York politician
1946 – Jane Asher, English actress mostly famous for having been Paul McCartney's girlfriend.
1951 – Dean Kamen, American inventor and entrepreneur, inventor of the Segway
1952 – Mitch Pileggi, American actor
1954 – Stan Ridgway, American singer-songwriter and musician (Wall of Voodoo and Drywall)
1954 – Peter Case, American singer-songwriter and guitarist (The Nerves and The Plimsouls)
1964 – Christopher "Kid" Reid, American rapper and actor (Kid 'n Play)
1966 – Mike McCready, American musician (Pearl Jam, Temple of the Dog, Mad Season, and The Rockfords)
Died on This Day
1693 – Anne, Duchess of Montpensier, French writer (b. 1627)
1717 - Jean Jouvenet, French painter (b. 1644)
1794 – Georges Danton, French Revolutionary leader (b. 1759)
1794 – Camille Desmoulins, French journalist and politician (b. 1760)
1862 - Barend Cornelis Koekkoek, Dutch landscape painter (b. 1803)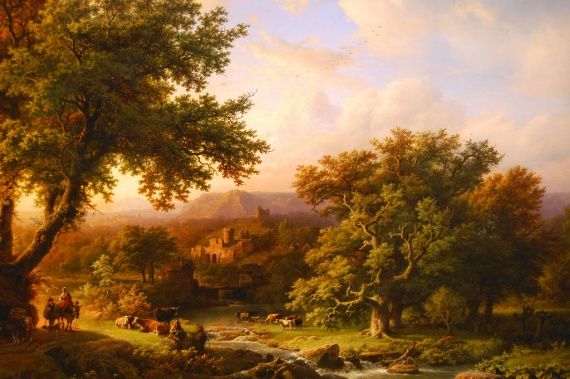 1906 - Eastman Johnson, American painter (b. 1824)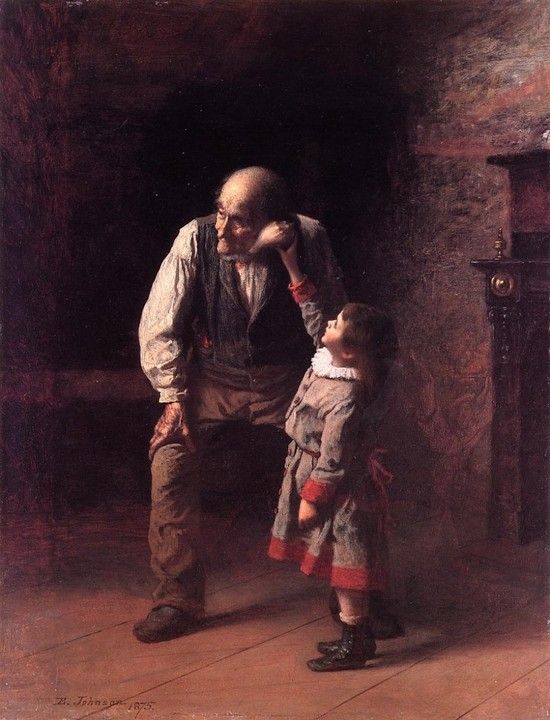 1932 - María Blanchard, Spanish painter (b. 1881)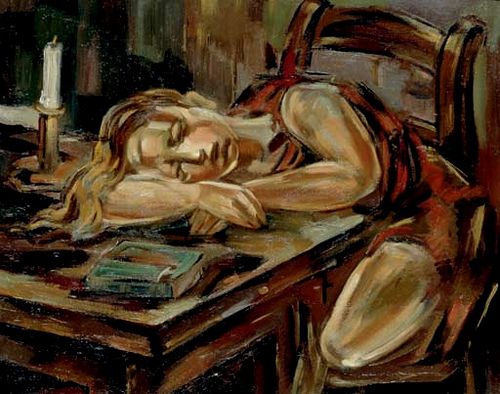 1958 - Ásgrímur Jónsson, Icelandic landscape painter (b. 1876)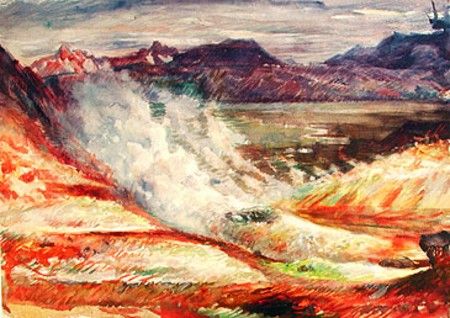 1964 – Douglas MacArthur, American general (b. 1880)
1970 – Alfred Henry Sturtevant, American geneticist (b. 1891)
1972 – Brian Donlevy, American actor (b. 1901)
1972 – Isabel Jewell, American actress (b. 1907)
1974 – A. Y. Jackson, Canadian painter (b. 1882)
1975 – Chiang Kai-shek, Chinese political and military leader, first President of the Republic of China (b. 1887)
1976 – Howard Hughes, American aviator (b. 1905)
1981 – Bob Hite, American singer (Canned Heat) (b. 1945)
1982 – Abe Fortas, American Supreme Court Justice (b. 1910)
1983 – Danny Rapp, American musician (Danny & the Juniors) (b. 1941)
1992 – Sam Walton, American businessman and entrepreneur, founder of Walmart and Sam's Club (b. 1918)
1994 – Kurt Cobain, musician (Nirvana) (b. 1967)
1997 – Allen Ginsberg, American poet (b. 1926)
1998 – Cozy Powell, English musician (b. 1947)
2002 – Layne Staley, American musician (Alice in Chains) (b. 1967)
2005 – Saul Bellow, Canadian writer, Nobel laureate (b. 1915)
2008 – Charlton Heston, American actor (b. 1923)
2012 – Barney McKenna, Irish musician (The Dubliners) (b. 1939)
Today is
National Deep Dish Pizza Day
National Walk to Work Day
Go for Broke Day
National Birding Day
National Raisin & Spice Bar Day