Transpeople are up in arms in Scotland.
Actually, they are not armed, so maybe the phrase does not apply. But many of them are concerned and angry. They have been angry enough to sign a petition.
The Scottish Transgender Alliance is asking the Crown Office and Procurator Fiscal Service (COPFS) to work with them to come up with comprehensive regulations regarding the jailing of transgender sex partners.
We call upon Scotland's Crown Office and Procurator Fiscal Service to urgently work with trans equality organisations to address the concerns of trans people that they risk imprisonment simply for non-disclosure of their gender reassignment status to sexual partners.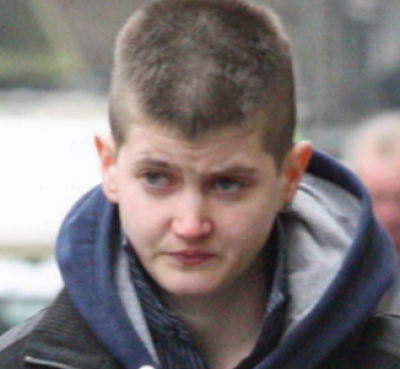 The uproar is the result of a case involving transman Chris Wilson, 25, who has pleaded guilty to two instances of obtaining sexual intimacy by fraud: he was accused of failing to tell two teenage girls his gender history or real age.
Personally, I think the age thing is the real problem here, but apparently prosecutors were more concerned with the trans history. One girl involved was between 15 and 16 when she met Wilson in 2008, when he was 20. The other girl was 15 when she became friends with Wilson when he was 22…but she told Wilson she was 17, which is the legal age to have sex in the UK. Wilson told that girl that he was also 17.

The possibly underage girl found out the truth when another girl from Stonehaven emailed her a copy of Wilson's passport – which gave Wilson's birth name Christine. The two kissed but it went no further.
WIlson was given bail pending his sentencing. He was also placed on the sex offenders register.
We are very concerned for trans people because it could set a precedent forcing them to reveal their gender history to new sexual partners.

We are, at the moment, urging for clarification from the Crown Office. We are very concerned for the person involved.

--Nathan Gale, Scottish Transgender Alliance
The Alliance had been told by police and other civil authorities that the charge of "obtaining sexual intimacy by fraud" would not be used to prosecute transgender people for having relationships in their self-identified gender.
But last year British teen Gemma Barker was jailed for 30 months for disguising herself as a boy to date female friends.

The problem here is not that this sets a precedent, but this was a time bomb waiting to explode.

Following the Gemma Barker case, I had extensive discussions with the English Crown Prosecution Service and they were absolutely clear that trans identity could not be an absolute protection from charges of sexual assault or rape.

This means that in practice any trans man or trans woman who keeps their gender identity to themselves runs the risk, should their partner later find out and object, of being charged in a similar manner.

This is a complex issue and needs further consideration.

--Jane Fae, UK transgender activist
Although the Scottish transpeople almost universally believe the problem with the relationships should center on the age difference between the participants, that seems not to be the main concern of legal forces.
There are other factors involved in this case, the two young women involved were only 15, but in bringing these particular charges the message the Crown Office and Procurator Fiscal Service has sent to trans people is, we will criminalize you if you fail to disclose your gender history to sexual partners.

Or put more bluntly, when it comes to sex you have no right to privacy.

--Nathan Gale