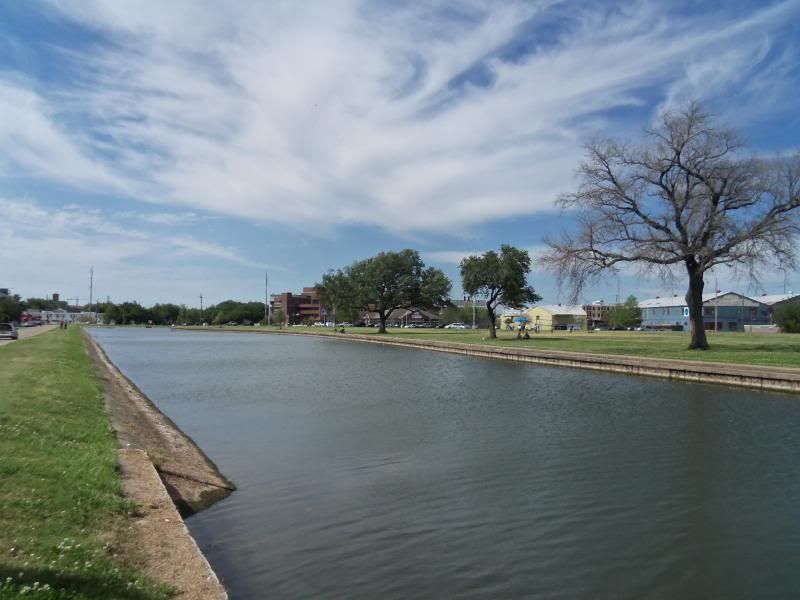 If Mid-City is the "Heart of New Orleans," then the heart of Mid-City is Bayou St. John.
Draining to Lake Pontchartrain, the bayou reaches south to the old railroad right of way at Lafitte Street, which is being transformed into a bicycle-friendly corridor from Mid-City to downtown. (The waterway used to go a lot further, but human terraforming has been the watchword in our town from the beginning).
Running alongside the bayou is Moss Street, which, as a portage between the lake and the river, predates European settlement. It is, literally, the oldest street in town.
At the foot of the bayou is the Lafitte right of way, given over in spring to Rudbeckia (Hi, Susan!).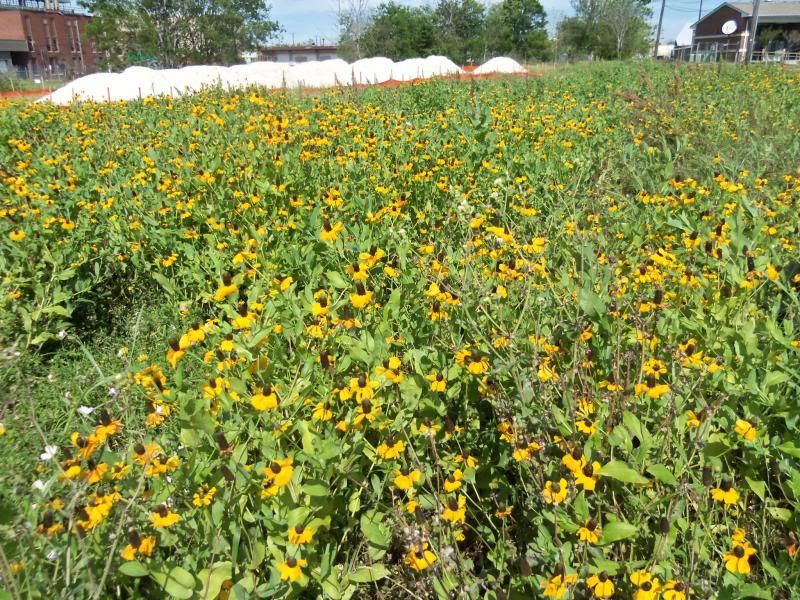 Another block down, at Conti Street, the flood-gutted remains of the Lindy Boggs Medical Center are slowly (achingly slowly) being transformed by the Sisters of St. Margaret into a nursing home and elder care hospital.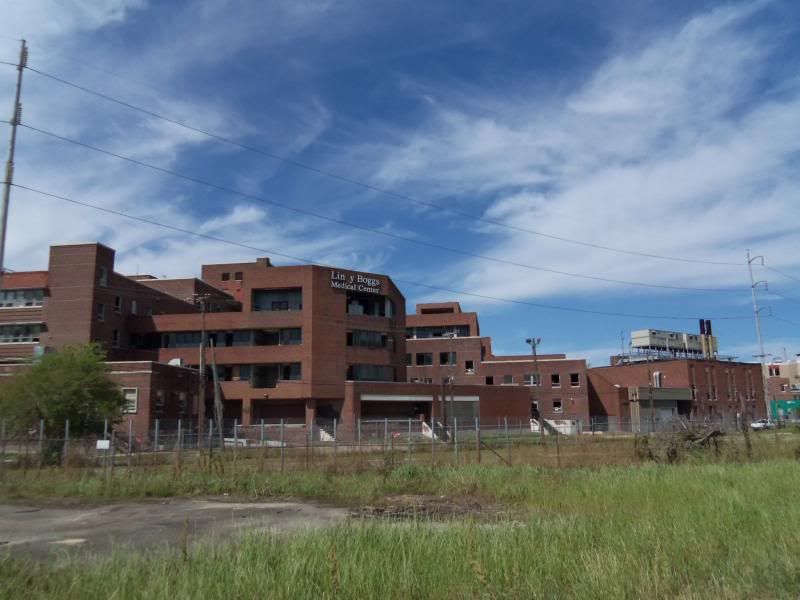 On the other side of Conti is a row of warehouses, occupied before the Flood by convention decorating companies, flooring wholesalers and the like. Because Conti's always been something of a back street, feeling particularly deserted since the Flood, lots get overgrown and trash accumulates.
This past week, new visitors have begun appearing, as they often do on the less-trafficked byways of America. They are markedly less than welcome.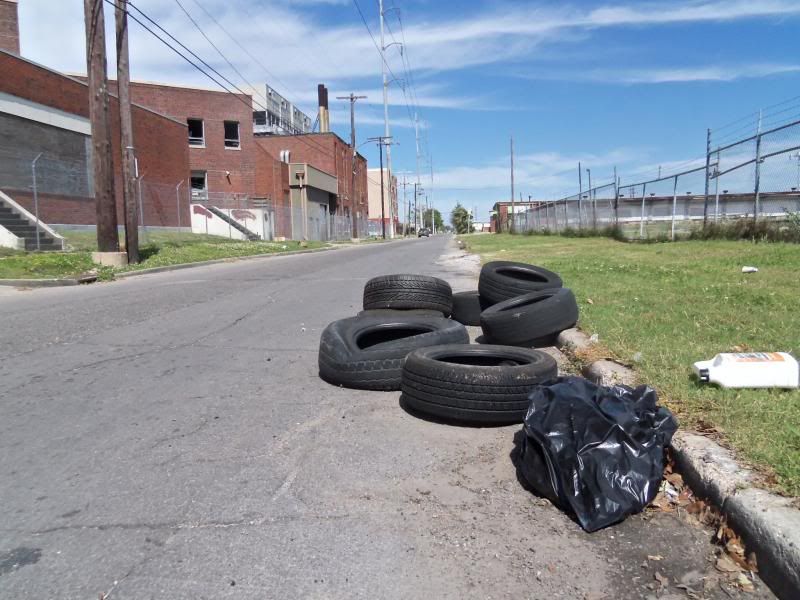 I passed this pile yesterday going to the grocery. Pissed off. I really dislike illegal dumpers, especially tire dumpers. The things are bulky, dirty, mosquito creches. And they're everywhere.
Every year, about 300 million tires are discarded in the US. Call it one tire per citizen per year. (You're welcome). While there are plenty of good ideas for recycling the rubber nuisances, it's easier for dumpers to just find a quiet street like Conti or a lonely road in the woods and toss 'em. Saves the trouble of recycling and the expense of legal disposal.
Passing that pile on Conti, I thought, if only there were some way to track the history of a tire. Then when somebody decides to use the urban or rural great wide open as a handy, impromptu dump, we could find out where the bloody things came from and fine the illegal dumpers.
Then I realized: maybe there is.
RFID chips are ubiquitous. They're stuck in books in the bookstore. They're on cans of cleanser on the grocery shelves. They're sandwiched in your passport and riding crates of tomatoes headed to market.
They're damn cheap, too. 2010 prices were a spot over 12 cents a piece by the 100K load. About the price of a stick of gum.
I'm not technically savvy enough to know if this is possible, but I'll bet some in this big old orange circus are. Could RFID chips, with individual digital signatures, be put into tires by the manufacturer? If so, each tire could be ID'd at point of sale, point of turn-in and point of disposal. The minimal costs of tracking could be offset by an easement on disposal fees (which you pay every time you get a new tire).
With such a system, cities, counties and states could find out just who was the last responsible party for a given tire and better enforce anti-dumping laws, reducing the number of these unsightly, insect-breeding rubber rotters.
Just an idle thought for a Saturday.