Interrogatories
Please (pretty please, with whipped cream on top) write us a Haiku for National Haiku Day?
For National Cheeseball Day, what kind of cheese is in your cheeseball?
What was the destination of your first plane trip?
Do you remember what airline?
The Twitter Emitter
Birth Control Pills should be for men. It makes much more sense to unload a gun than to shoot at a bulletproof vest.

— Alan Garner (@WolfpackAlan) April 15, 2013
Try & remember these feelings of anger & pain when you hear about explosions in other parts of the world. Far too common in too many places.

— Kumail Nanjiani (@kumailn) April 15, 2013
To the stranger who took me into her home, gave me soup and tea tostop my shaking and a phone to call home, thank you. #BostonMarathon2013

— Judith U (@Autismville) April 15, 2013
To the Westboro Baptist Church goons picketing the Boston funerals: don't sweat the guys with bats walking toward you. Probably just Red Sox

— The Blue Ape (@TheBlueApe) April 16, 2013
RT @wyshynski: Absurdity of media culture never more apparent than in videos that feature limb-ripping explosions but bleeped obscenities.

— Bomani Jones (@bomani_jones) April 16, 2013
MT @farleftflank: I would favor a law that would force Pat Robertson to shut up for three days after any tragedy.Call it a 'waiting period'.

— Anne Rein (@annerein) April 16, 2013
Is this lousy burrito a false flag operation to take away my liberty?

— Gen JC Christian (@JC_Christian) April 16, 2013
Paul Ryan: "I don't want to get wonky on you. But my budget contains a complex formulation of bullshit and garbage" thinkprogress.org/economy/2013/0…

— The Daily Edge (@TheDailyEdge) April 16, 2013
I honestly just didn't believe GOP Senators would turn their back on 90% of Americans. I was naive.

— Chris Murphy (@ChrisMurphyCT) April 16, 2013
Someone should ask Nikki Haley if she has ever caught Mark Sanford at the governor's mansion.

— Matthew Reichbach (@fbihop) April 17, 2013
If Sanford loses, apparently he'll just show up at the House anyway.

— Ryan Teague Beckwith (@ryanbeckwith) April 17, 2013
On This Day
In 1521, Martin Luther went before the Diet of Worms to face charges stemming from his religious writings.
In 1861, Virginia voted to secede from the Union.
In 1951, Mickey Mantle debuted with the New York Yankees.
In 1961, about 1,500 CIA-financed and trained Cuban exiles launched the disastrous Bay of Pigs invasion of Cuba in a failed attempt to overthrow the government of Fidel Castro.
In 1964, Ford introduced the Mustang.
In 1969, Sirhan Sirhan was found guilty of the murder of Robert F. Kennedy.
In 1996, the Menendez brothers were sentenced to life in prison without parole for the murder of their Beverly Hills parents.
Born on This Day
1598 - Giovanni Riccioli, Italian astronomer (d. 1671)
1601 - Frans Ykens, Flemish still life painter (d. 1693)
1644 - Abraham Storck, Dutch landscape and marine painter (d. 1708)
1729 - Johannes Janson, Dutch artist (d. 1784)
1741 - Samuel Chase, American justice of the Supreme Court (d. 1811)
1820 - Alexander Cartwright, American inventor of Baseball (d. 1892)
1833 - George Vicat Cole, English painter (d. 1893)
1837 - J. P. Morgan, American financier (d. 1913)
1852 - Laura Theresa Alma-Tadema, British painter and illustrator (d. 1909)
1862 - Arnaldo Ferraguti, Italian artist (d. 1925)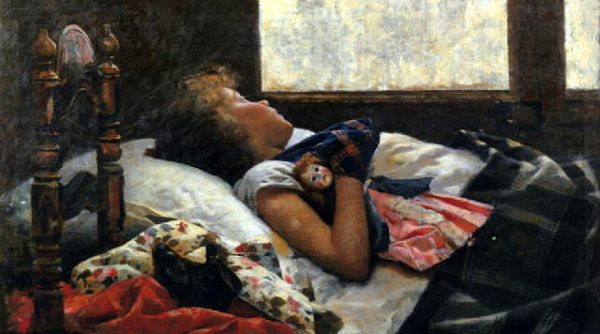 1884 - Leo Frank, American factory superintendent, victim of lynching (d. 1915)
1885 - Karen Blixen (Isak Dinesen), Danish author (d. 1962)
1891 - George Adamski, Polish-American author and ufologist (d. 1965)
1896 - Señor Wences, Spanish ventriloquist (d. 1999)
1897 - Thornton Wilder, American dramatist (d. 1975)
1901 - George Keyt, Sri Lankan painter (d. 1993)
1905 - Arthur Lake, American actor (d. 1987)
1912 - Marta Eggerth, Hungarian-American actress and singer
1914 - George W. Davis, American art director (d. 1984)
1918 - William Holden, American actor (d. 1981)
1923 - Harry Reasoner, American journalist (d. 1991)
1934 - Don Kirshner, American composer (d. 2011)
1938 - Kerry Wendell Thornley, American theorist, co-founder of Discordianism
1940 - Billy Fury, British singer (d. 1983)
1951 - Olivia Hussey, Argentine actress
1954 - Roddy Piper, Canadian wrestler
1954 - Lester Square, Canadian musician (The Monochrome Set and Adam and the Ants)
1955 - Pete Shelley, British musician (Buzzcocks)
1957 - Nick Hornby, English author
1959 - Sean Bean, English actor
1970 - Redman, American rapper, producer, and actor (Def Squad and Method Man & Redman)
1974 - Victoria Beckham, English singer (Spice Girls)
Died on This Day
1679 - Jan van Kessel the Elder, Flemish painter (b. 1626)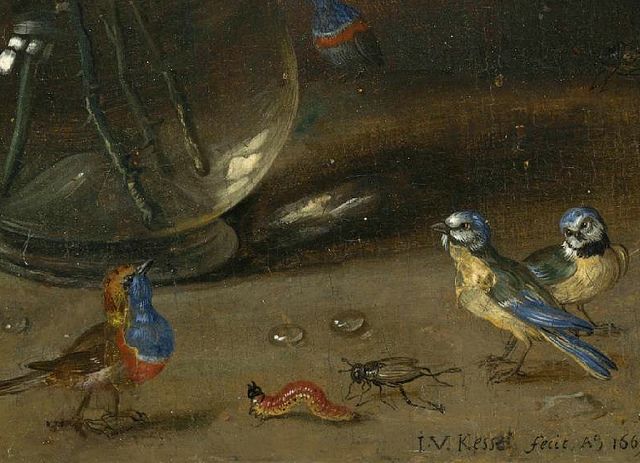 1790 - Benjamin Franklin, American politician, inventor, diplomat, and printer (b. 1706)
1824 - William Ashford, British painter (b. 1746)
1873 - Fyodor Petrovich Tolstoy, Russian painter (b. 1783)
1930 - Alexander Golovin, Russian painter (b. 1863)
1960 - Eddie Cochran, American singer-songwriter and musician (b. 1938)
1962 - Louise Fazenda, American actress (b. 1895)
1967 - Red Allen, American jazz trumpet player and vocalist (b. 1908)
1970 - Domenico Gnoli, Italian painter and stage designer (b. 1933)
1983 - Felix Pappalardi, American singer-songwriter, musician, and producer (b. 1939) (Mountain)
1987 - Dick Shawn, American actor and Comedian (b. 1923)
1988 - Louise Nevelson, American sculptor (b. 1900)
1990 - Ralph Abernathy, American civil rights activist (b. 1936)
1998 - Linda McCartney, Beatle wife and photographer and vegetarian activist (oh, and a pothead, too!) (b. 1941)
2007 - Kitty Carlisle, American actress and singer (b. 1910)
2008 - Danny Federici, American musician (E-Street Band) (b. 1950)
Today is
World Hemophilia Day
National Cheeseball Day
Blah Blah Blah Day
National Bookmobile Day
Ford Mustang Day
National Haiku Day
Bat Appreciation Day