Jan 21, 1941—April 22, 2013
Richie Havens—Gone to the Ancestors on Earth Day
Jan 21, 1941—April 22, 2013
Commentary by Black Kos Editor Denise Oliver Velez
We have all heard by now of the death of Richie Havens.
I'd like to spend a little time celebrating his life. Not just as the iconic opening performer at Woodstock, or hall of fame blues folk artist.
He was a man with a message, about the environment.
Havens devoted his energies to educating young people about ecological issues. In the mid-1970s, he co-founded the Northwind Undersea Institute, an oceanographic children's museum on City Island in the Bronx. That, in turn, led to the creation of The Natural Guard, an organization Richie describes as "a way of helping kids learn that they can have a hands-on role in affecting the environment. Children study the land, water, and air in their own communities and see how they can make positive changes from something as simple as planting a garden in an abandoned lot.
Northwind
sadly, is currently closed.
North Wind was co-founded in 1976 by Michael Sandlofer and performer, Richie Havens, to educate young people about the plight of the environment.
The North Wind Museum is a hands-on Learning Center featuring The Undersea World of the Bronx exhibit; a 100-year-old Tugboat; Towering Whale Bones and Life-Size Models of Whales; the North Wind Rescuarium, where injured or ill marine animals are rehabilitated; and much much more relating to marine life and preservation. The Institute has a history of rescuing marine animals, and has developed special techniques and gear to accomplish this. The Institute also maintains the Equine Heritage Conservancy to promote the important interrelationships of humans and animals.
In a piece in the LA times in 1990,
Singer's 'Natural Guard' Plants Seeds for Environmental Lessons
, he said:
"You give kids something to do, and there is no gang, there (are) no street-corner drugs," the 49-year-old Havens said at the Mt. Baldy Ranger District office of the Angeles Forest. "Under the guise of the environment, geography can be taught, sciences and humanities can be taught, and the need to get rid of poverty, homeless and drugs can be taught." "I don't think that it's a far-fetched idea,"
...

Making a connection with gang members or gang wanna-bes is not as difficult as it might seem, said Havens, who himself escaped the 1950s gang life of Brooklyn's Bedford-Stuyvesant. Nor, he said, is it hard to make a connection between the street-corner environment of vacant lots and the majesty of 10,000-foot mountain peaks an hour from downtown Los Angeles.

"The idea of the Natural Guard is to start in your own community," he said. The goal is "to bring up a generation with real information about the environment, for the first time in history."
Looking back, into the influences in his life that caused him to champion the environmentalism, along with social justice and civil rights we find some clues.
Born in Brooklyn NY, to working class parents Richard and Mildred, he was the oldest of nine children. His mom's family was from the British Caribbean. His father's family had long time roots on NY's Long Island dating back into the early 1800's, and an historical connection to an area blending black Americans with Native Americans, near Shinnecock.
He, like many kids from that post-war era NYC, hung out and sang do-ops on street corners. But like many of us at the time he hopped a train to Manhattan, drawn to the lure of the Village.

At the age of 20, Richie left Brooklyn to seek out the artistic stimulation of Greenwich Village. "I saw the Village as a place to escape to in order to express yourself," he recalls. "I had first gone there during the beatnik days of the 1950s to perform poetry, then I drew portraits for 2 years and stayed up all night listening to folk music in the clubs. It took a while before I thought of picking up a guitar."
He recounts those days in his biography "
They Can't Hide Us Anymore
", written by Steve Davidowitz.
I remember him well from that time, playing on the streets, and in the folk cafes and bars. The beatnik era was morphing into what would become a civil rights, anti-war and hippie generation. I have fond memories of playing Mixed Bag, his debut album over and over till the record wore out.
Then came Woodstock in 1969, and his cry of "Freedom" became an anthem for a generation.
Over the decades while performing and recording, Havens preserved a legacy of struggle, like his "Will the Circle Be Unbroken" from Soundtrack for a Revolution.
Along with the civil rights movement, he also championed Native American causes and concerns.
In 1998 he announced the first annual Native American Music Awards
In 2001 he headlined a benefit for imprisoned Ndn activist Leonard Peltier.
The Legendary Richie Havens will appear in Concert on Saturday Night
November 24th at 8 PM at the historic Provincetown Town Hall on Cape Cod.
The Mashpee Wampanoag Drum Group, The Wakeby Lake Singers will open the
evening with Honoring Songs and Prayers for Leonard Peltier.
His identification with both black and native roots, his deep connection to the environment, his ideological shaping through anti-war struggles resonated in the man and his music.
I got to hear him live a few years ago, performing up here in the Hudson Valeey where he played with now deceased guitarist Bill Perry.
He also sang to help get Barack Obama elected.
Was looking forward to hearing him at an upstate folk festival but in 2012 I read an announcement. An entry on his facebook page announced his retirement from touring.
Dear Friends

As many of you already know, Richie had kidney surgery a year and a half ago. Though he did return to the stage after that for numerous concerts, he truly never regained the physical strength required to put on the kind of shows for which he's always been known, and coupled with ongoing health concerns, the traveling and performing have simply become too hard on him for him to be able to continue. After 45 years of non-stop touring, this is a sad and unexpected reality.

From Woodstock to The Isle of Wight to Glastonbury to the Fillmore Auditorium to Royal Albert Hall to Carnegie Hall, Richie has played the most legendary music festivals that ever were, and most of the world's greatest concert venues. But even when performing in a Greenwich Village coffeehouse or a small club or regional theater, he's always been eternally grateful that people in any number turned up each time to hear him sing. More than anything, he feels incredibly blessed to have met so many of you along the way.
We were blessed to have heard him, or known him.
He has joined the ancestors, and we can honor him by carrying his message to protect the earth.
Fly high Richie.
~~~~~~~~~~~~~~~~~~~~~~~~~~~~~~~~~~~~~~~~~~~~~~~~~~~
News by dopper0189, Black Kos Managing Editor
~~~~~~~~~~~~~~~~~~~~~~~~~~~~~~~~~~~~~~~~~~~~~~~~~~~

~~~~~~~~~~~~~~~~~~~~~~~~~~~~~~~~~~~~~~~~~~~~~~~~~~~
Advocates for employment opportunities for urban men. Black Enterprise: Actor Larenz Tate with entrepreneur Karim Webb, leaders build awareness and create resources.
~~~~~~~~~~~~~~~~~~~~~~~~~~~~~~~~~~~~~~~~~~~~~~~~~~~
Actor Larenz Tate and Buffalo Wild Wings franchise owner Karim Webb recently participated in a media roundtable luncheon hosted by the California Community Foundation (CCF) for its BLOOM program (Building a Lifetime of Opportunities and Options for Men) in Los Angeles. The actor has partnered with the restaurant entrepreneur to advocate for employment for urban males.
Along with volunteerism, Webb and his partner Ed Barnett support the BLOOM program by providing employment opportunities for the young men associated with the program. They also work to encourage other African-American business owners to get involved in the program.
BLOOM is centered in South Los Angeles and focused on creating educational and employment opportunities for Black male youth ages 14-18 who are or have been involved in the Los Angeles County Probation system.




Actor Larenz Tate, seen with Buffalo Wild Wings franchise owner Karim Webb, is advocating for employment for urban men. (Image: Isidra Person-Lynn)


~~~~~~~~~~~~~~~~~~~~~~~~~~~~~~~~~~~~~~~~~~~~~~~~~~~


~~~~~~~~~~~~~~~~~~~~~~~~~~~~~~~~~~~~~~~~~~~~~~~~~~~
Can its leadership adjust to its news reality? We asked Rev. Frank Chikane, a veteran ANC leader. The Root: South Africa's Future Held by 'Born Frees'.
~~~~~~~~~~~~~~~~~~~~~~~~~~~~~~~~~~~~~~~~~~~~~~~~~~~
The "new" South Africa turns 20 next year.
The "biggest challenge" for this maturing democracy is how it deals with the "born frees," says the Rev. Frank Chikane, who played a central role in the death of the old regime and the birth of the new order. The born frees are those too young to have firsthand experience with the whip of apartheid.
It's a challenge confronting the country generally, but especially the African National Congress. The liberation organization turned political party that Nelson Mandela did so much to build has run the government since 1994. It probably won't lose its ruling-party status soon, but at some point that could change if it doesn't adapt to the born frees, said Chikane during a recent visit to Washington, D.C.
And as the young come into their majority, South Africa, inevitably, sadly, also will have to adapt to a time when the 94-year-old Mandela, the father of the country, is no longer with us. His recent illnesses worry many in and out of South Africa.
Chikane is in a position to know the strengths of South Africa's new democracy, but also its vulnerabilities.
As a leader of the anti-apartheid movement, he was jailed, tortured and targeted with a nearly successful assassination attempt that used poisoned underwear. In the democratic government that took over with Mandela as president, Chikane was a top official in the deputy president's office, then director general in Thabo Mbeki's presidency. As director general, he was like a combination of President Obama's chief of staff and national security adviser.


Frank Chikane (Alexander Joe/Getty Images)
~~~~~~~~~~~~~~~~~~~~~~~~~~~~~~~~~~~~~~~~~~~~~~~~~
Stephen Lawrence's death 20 years ago forced Britain to address racism. But Sept. 11 changed that. The Root: How a Black Briton's Murder Led to Change.
~~~~~~~~~~~~~~~~~~~~~~~~~~~~~~~~~~~~~~~~~~~~~~~~~
Exactly 20 years ago today, Stephen Lawrence woke up like a typical 18-year-old student. Studying technology and physics, he was hoping to go to college later that year to realize his dream of becoming an architect.
By the end of the day he was dead, stabbed to death by a gang of white racists as he waited by a bus stop near his home in southeast London. But his story lives on: His tragic killing on April 22, 1993, and its aftermath, captured the attention of the nation and had a huge impact on policing, race relations and the country's biggest institutions and corporations.
Stephen's parents, Neville and Doreen, like any grieving family, wanted justice. The police, it seemed, were ambivalent. They treated Stephen's friend Duwayne Brooks -- who had fled for his life and managed to escape the gang -- as a suspect. And though, in the following hours and days, many local people pointed fingers toward the same group of five people, officers took no meaningful action.
Frustrated, the Lawrences continued pressing for justice for years, including taking out a private prosecution against some of the alleged gang members. This failed because of lack of evidence (a subsequent investigation by British authorities would lead to the conviction of two men last year). The tireless campaigning by Stephen's parents, however, gradually drew the attention of politicians, and when, in 1997, the Labour Party was elected into government, Home Secretary Jack Straw ordered a public inquiry.


From an order of service for Stephen Lawrence (Peter Macdiarmid/Getty Images Europe)
~~~~~~~~~~~~~~~~~~~~~~~~~~~~~~~~~~~~~~~~~~~~~~~~~~~

~~~~~~~~~~~~~~~~~~~~~~~~~~~~~~~~~~~~~~~~~~~~~~~~~~~
America's sport culture and how it deals with physically attractive females. ColorLines: Meet Skylar Diggins, the WNBA Draft Pick With Social Media Sex Appeal.
~~~~~~~~~~~~~~~~~~~~~~~~~~~~~~~~~~~~~~~~~~~~~~~~~~~
Six years ago, the biggest story in women's basketball was about Don Imus calling the predominantly black Rutgers women's basketball team "nappy headed hos." Now Skylar Diggins, the number three pick in Monday night's WNBA draft, represents the opposite side of the coin. She's a black female player who's still judged by her looks, but this time favorably. In fact, thanks to social media, the point guard drafted by the Tulsa Shock has become a sex symbol.
Diggins, who holds the women's scoring record for her alma mater, Notre Dame, was relatively unknown outside of basketball circles until last year's NCAA tournament. At the time Lil' Wayne tweeted to Diggins calling her his wife and wishing good luck to her team. Chris Brown followed with a tweet of his own, and soon the South Bend, Ind., had a national profile. She currently has over 300,000 followers on Twitter, and fans consistently post messages like,"OMG your [sic] the most beautiful baller I [sic] ever seen" and "Forget WNBA you could be a runway model."
The testosterone-driven media circus surrounding Diggins certainly hasn't helped. We don't hear how she's a former McDonald's All-American who turned down perennial powerhouse Stanford to play in front of her family, or that she's led her team to three Final Four appearances. Instead, there are entire ESPN columns about Diggins' "sovereign skills and supreme attractiveness." In a story about how everyone on Twitter wants to marry her, Mashable noted how Diggins is "blessed with model looks and an All-American game." An article on Bleacher Report about Notre Dame's defeat of UConn in the Big East tournament leads with "sweat still pouring from [Diggins'] body and tears cascading down her cheeks." From interviews, we know about Diggins' pre-game ritual of plucking her eyebrows and painting her fingernails (a dark color so that they're noticeable on camera). No word yet on what college men's stars like Michigan's Trey Burke do to prepare for games.
Of course Diggins isn't the first female athlete to have her looks placed at the forefront of her story. Think of former WNBA star Lisa Leslie, tennis player Anna Kournikova, and Olympic hurdler Lolo Jones, for instance. What makes her case unique, however, is that she is among the first female athletes to become famous amid—or even because of—social media.


Diggins on the court at the Walmart Carrier Classic match-up between Notre Dame and Ohio State Getty Images/ Rob Carr
~~~~~~~~~~~~~~~~~~~~~~~~~~~~~~~~~~~~~~~~~~~~~~~~~~~~~~~~~~
Voices and Soul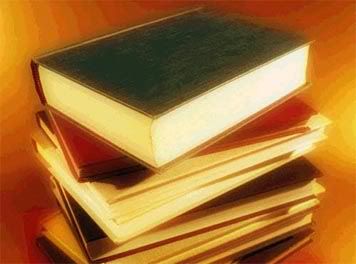 by Justice Putnam
Black Kos Poetry Editor
Pulitzer Prize winning Yusef Komunyakaa's poetry is celebrated for its short lines and simple vernacular, rooted in his experience of the black of the American South; and as a decorated veteran of the Viet Nam War.
It is argued our past has nothing to do with our current decade long conflict, yet similarities exist. The hooded prisoners of Da Nang are little different than the hooded prisoners of Abu Ghraib or Guantanamo; and no matter where war is waged, whether the desert, the mountain, the jungle or the sea; war is truly Hell.

Prisoners

Usually at the helipad
I see them stumble-dance
across the hot asphalt
with crokersacks over their heads,
moving toward the interrogation huts,
thin-framed as box kites
of sticks & black silk
anticipating a hard wind
that'll tug & snatch them
out into space. I think
some must be laughing
under their dust-colored hoods,
knowing rockets are aimed
at Chu Lai—that the water's
evaporating & soon the nail
will make contact with metal.
How can anyone anywhere love
these half-broken figures
bent under the sky's brightness?
The weight they carry
is the soil we tread night & day.
Who can cry for them?
I've heard the old ones
are the hardest to break.
An arm twist, a combat boot
against the skull, a .45
jabbed into the mouth, nothing
works. When they start talking
with ancestors faint as camphor
smoke in pagodas, you know
you'll have to kill them
to get an answer.
Sunlight throws
scythes against the afternoon.
Everything's a heat mirage; a river
tugs at their slow feet.
I stand alone & amazed,
with a pill-happy door gunner
signaling for me to board the Cobra.
I remember how one day
I almost bowed to such figures
walking toward me, under
a corporal's ironclad stare.
I can't say why.
From a half-mile away
trees huddle together,
& the prisoners look like
marionettes hooked to strings of light.
~~~~~~~~~~~~~~~~~~~~~~~~~~~~~~~~~~~~~~~~~~~~~~~~~~~~~~~~~~
Welcome to the Front Porch!