I had a different diary planned for tonight, about a letter I read in Dear Abby, but then I saw a story about what is touted as the world's oldest experiment, and I knew I had to write about that.
It began as an experiment in 1927, when the first professor of physics wanted to show that 'everyday' objects can exhibit unusual, perhaps even unexpected properties. Pitch, related to the tar that was used to waterproof boats, feels quite solid. Hammer blows can cause it to shatter. Yet, it is liquid! As the experiment proves. The website which hosts news of the experiment says pitch is about 100 billion times more viscous than water. (Hint: that's a lot!)
More below! But, first, a word from our sponsor ...
Top Comments recognizes the previous day's Top Mojo and strives to promote each day's outstanding comments through nominations made by Kossacks like you. Please send comments (before 9:30pm ET) by email to topcomments@gmail.com or by our KosMail message board. Just click on the Spinning Top to make a submission. Look for the Spinning Top to pop up in diaries around Daily Kos.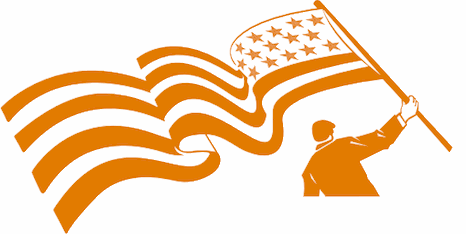 Make sure that you include the direct link to the comment (the URL), which is available by clicking on that comment's date/time. Please let us know your Daily Kos user name if you use email so we can credit you properly. If you send a writeup with the link, we can include that as well. The diarist reserves the right to edit all content.
Please come in. You're invited to make yourself at home! Join us beneath the fleur de kos...
Professor Thomas Parnell heated pitch and poured it into a glass funnel. After allowing it to harden for three years, the stem was cut to allow it to drop. In the 83 years since the funnel was filled, a sum total of 8 drops have fallen. The ninth is expected to fall sometime in 2013. No drop fall has ever been witnessed. Now a webcam is set up to record the fall of the drop. People watch the webcam for hours on end, even though to all appearances, nothing happens whatsoever.
Here is the host website for the experiment at the University of Queensland.
Below is a vimeo video of one year of progression in the life of the pitch. Condensed into ten seconds, it doesn't exactly flow!

Pitch Drop Timelapse Video (10 seconds) from School of Mathematics & Physics on Vimeo.
So ... interesting, I suppose. But what does it have to do with politics, BeninSC?!!!
A bit over a month ago I posted a diary about a puppy that was learning to catch.
He was very young, and in the effort, just fell right over! That didn't seem to have much political relevance, either. But I pointed out that the little guy tried harder to catch that toy than Republicans do to govern.
The pitch drop experiment sees a droplet of pitch fall approximately once per decade. (The incidence has actually slowed after they installed air conditioning in the room housing the experiment, to give it a more constant temperature.) 83 years in, the expectation is that the experiment will continue at least another century, before the glass funnel empties.
Yes, and?

It may be that you will have to wait much longer than that until Republicans govern functionally/responsibly/considerately/fill in the blank with your choice of criticisms/as they were elected to do.
On to tonight's comments, professionally compiled and assembled by brillig!

---
I'm glad I'm not the only one who has one topic in mind, only to... erm... pitch it out the window in favor of another!


Brillig's ObDisclaimer: The decision to publish each nomination lies with the evening's Diarist and/or Comment Formatter. My evenings at the helm, I try reeeeallllyy hard to publish everything without regard to content. I really do, even when I disagree personally with any given nomination. "TopCommentness" lies in the eyes of the nominator and of you, the reader - I leave the decision to you. I do not publish self-nominations (ie your own comments) and if I ruled the world, we'd all build community, supporting and uplifting instead of tearing our fellow Kossacks down.



---
From Land of Enchantment:

Clem Yeobright flat out said he wanted to be nominated for Top Comments. And I actually agree.
From Noddy:

detroitmechworks wants a nifty buzzer in Hunter's Tuesda diary Speaking to daughter of murder victim, Ayotte praises self for not filibustering gun bill outright.

From the same diary, flclarkkent shares a lovely quote from an elderly attendee at the Ayotte Town Hall Meeting.

(Note: yes, the first comment is from yesterday. It's also very funny, to this formatter at least :-))
From blueoregon:

Well, De Pootie Queen (aka triciawyse) had a malfunction and posted early and horsefeathers made a comment on it, in case anyone couldn't figure out what was going on.

The whole thread is a wonderful morning pick me up.
From leu2500:

The Gryffin can't get this funniest of the day phrase from Keith930's diary on plant breeding atrocities out of his head.
From Angie in WA State:

In a diary littered with sparky one-liners, in response to the ludicrous actions of the GOP House, as outlined by the deliciously snarky Hunter.... this one by billmon was a standout.
Top Mojo for yesterday, April 30th, first comments and tip jars excluded. Thank you mik for the mojo magic! For those of you interested in How Top Mojo Works, please see his diary FAQing Top Mojo.

1) whenever you are escorted to the office by by entlord — 248
2) Union rep not allowed by rturner229 — 194
3) Can we lock him away by Radiowalla — 140
4) Yeah, there tends to be this framing that by commonmass — 120
5) Jebus! by raptavio — 114
6) Fighting it by rturner229 — 108
7) I can't imagine why anyone would want to teach by Deathtongue — 106
8) That's an excellently framed point: by Inland — 101
9) Very nice coverage! by CroneWit — 91
10) Problem is, both live in robust parallel universes by Kombema — 89
11) Can we finally just be real & admit that racism by earicicle — 88
12) The best possible way to bring up his affair by blue aardvark — 83
13) From an Anti Corbett protset in Erie PA by Mentatmark — 82
14) It is amazing by Leap Year — 80
15) "We've broken thru the all-time high's... by bobswern — 78
16) Lege may be destroying Kasich by anastasia p — 78
17) We have a problem by fenway49 — 74
18) BREAKING: Obama/Democrats Support Oxygen, by The Knute — 72
19) Comeuppance. by Ian Reifowitz — 71
20) I consider ACA the best piece of legislation by joedemocrat — 68
21) New Mexico by HappyinNM — 68
22) It's like the Garden of Eden... by Trix — 67
23) Oh, I think that's probably true, by commonmass — 67
24) Democrats these days would rather lose... by Dallasdoc — 67
25) This lady SERIOUSLY needs a primary challenge. by Its the Supreme Court Stupid — 67
26) If you are a Democrat by KYrocky — 65
27) And it's the people you least expect. by Rich in PA — 65
28) Thank you for posting this. n/t by bythesea — 64
29) Yep. by StellaRay — 63
30) While the savings rate drops toward zero by gjohnsit — 62
31) What. The. Fuck. by MRobDC — 62
Top Pictures for yesterday, April 30th. Click any image to be taken to the full comment. Thank you jotter for the image magic!