Hello, and welcome to an open thread diary hosted by the Street Prophets group here on jolly orange Daily Kos. Post your stuff, promote your cause, share your week, and sip a tasty beverage with us in the comments.
I've been thinking about progress this week; metaphorical, personal, political-- the changes that move us all forward, the changes that improve our world. You know, progress.
Please join me below the oddly symmetrical orange hairball where I'll share a few of my drawings and a couple photographs. It's what is called the "EXTENDED" section. It is additionally, "(OPTIONAL)" ... so I'll extend my thoughts on "progress" and as always, reading my guff and fluff is entirely optional.
It's the season for change and growth here in the northern hemisphere. As I was mulling over subjects for my Fuzzy Friday yowlings from the depths of my litterbox, I thought about what I've been up to this week: I worked on some long-term graphic design projects, I drew a few drawings, I got out and socialized, I watered some plants, I cooked some food ... I noted this morning that Rhode Island has joined the states approving marriage equality. I decided what I would write about. The underlying theme to my life, at least this week, has been "progress."
I thought about the Ask Me Anything diary by kos and all the enthusiasm he shared, sprinkled throughout the 999 comments, for the future of Daily Kos in the shadowy guise of DK5. Big changes are in the works for things around here. So far, it sounds good. I like progress.
In that diary I took the opportunity to engage elfling, the name behind tech support in these parts, and ask a question or two. Our conversation ended with me deciding that I needed something and early this week I made what I'd felt was lacking.



Filling a need (even if that need is entirely a product of my own fuzzy brain) is progress. And those tiny werelynx tracks, they progress from one side of the image to the other! Huzzah! a theme! And the tracks vanish in a swirl of wind and snow and the GIFF loops. The tracks appear again! Maybe this isn't so clearly representing progress after all. I needed some real progress to share.
I drew a picture that I'd shared about a week ago in Cheers & Jeers: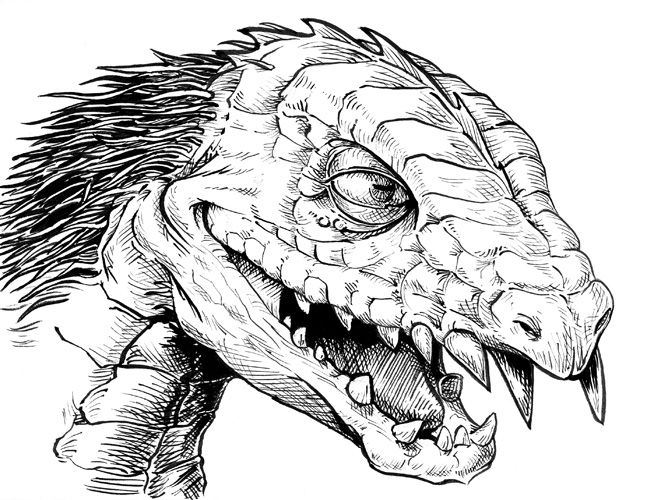 Then I added some color to it and shared it again this Wednesday: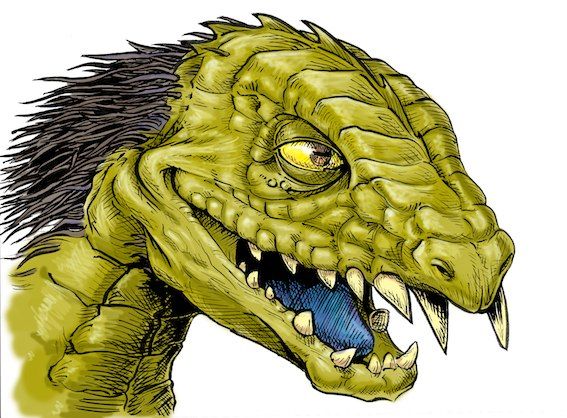 And yesterday I tried to add a bit more oomph! to it. Made the darker colors darker, made the highlights brighter, and added a contrasting color in the reflected light: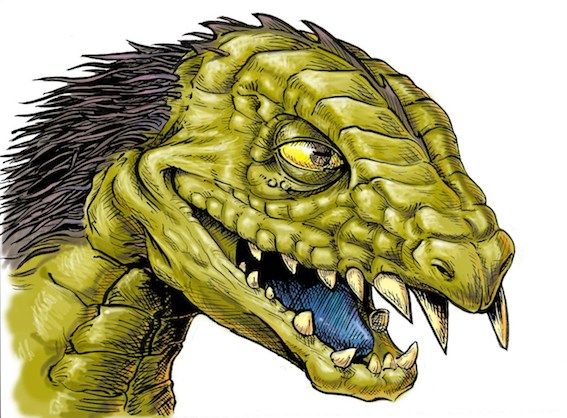 That felt like progress for awhile. Then I look at the line work in the original black and white image and think that perhaps the color wasn't really needed. Maybe, the drawing didn't grow, maybe it wasn't helped by my colorful changes. But then, maybe I learned something by doing it. Maybe I'm now more skilled at adding color to my drawings. I'd call that, "progress."
On third thought, I kinda like the color ...
I'm fond of saying to people that if we're not learning, we're dead. My life shouldn't be stagnation and rot. I should be constantly open to new experiences, new people, new ideas. Only through learning will I grow. Well, there's also growth through ice cream and beer-- but I'm trying to keep my mind on the progress I've made lately. That my suit pants didn't fit me at all on Wednesday was a troublesome sign that not all of my personal growth has been positive. Although, feeling that the shoulders of my old suit were a bit tight I will take as a positive sign.
Mostly however, it's just time for a new suit.
Over the last couple of weeks in these Friday musings of mine I've shared my efforts to grow-- to grow some seedlings on my balcony for transplanting into my garden later this Spring. My first photo of my tomato and cucumber plants looked like this: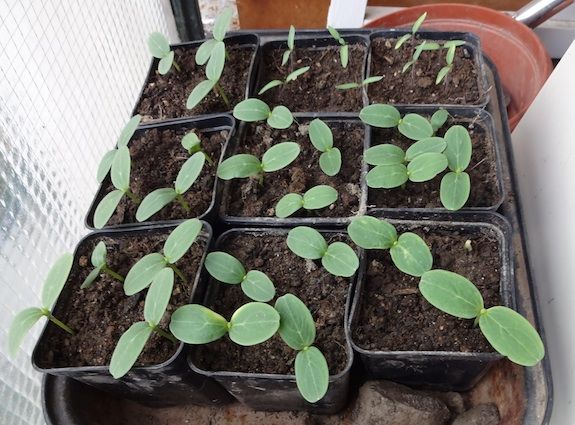 Last week's photo looked like this: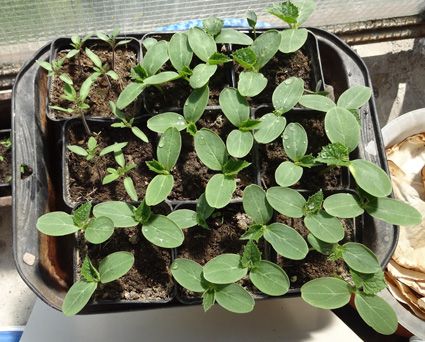 And this grey, rainy morning's photo looks like this: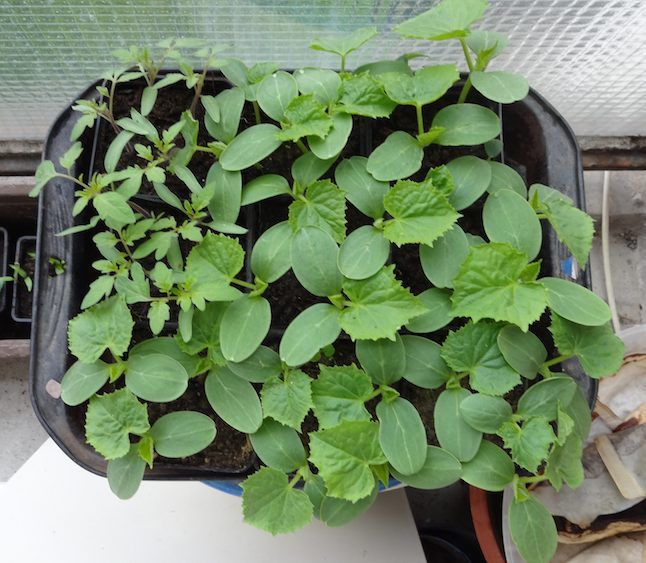 And now, that looks like progress to me. The cool weather this week hasn't been optimal for growth. It's slow progress, but it's still progress.
And like I wrote at the beginning, the news that Rhode Island had become the 10th state to sign marriage equality into law made me think that progress is still possible. I see hopeful signs that progress, even in politics, is possible. I'm enjoying the public backlash to the rejection of gun control legislation in Congress. I'm hoping that there will be a momentous surge in the 2014 elections that will clear out the muck that's clogging the system. And before that, I'm thinking that some of the obstructionists damming the flow of progress will actually be swayed by public opinion-- even if their motives are merely that of preserving their own seat on the gravy train, I see progress in American politics.