Enemy lists have a relatively short pedigree in American politics. Absent President Nixon few have had the gall to actually produce a list of people that they want targeted. ALEC, the American Legislative Exchange Council, has gall in spades, and guess what....... the made a friggin enemies list. Rumors of an enemies list maintained by ALEC have circulated for the past few years, featuring different activists and reporters. I didn't really put much stock into it without proof, but now we have that.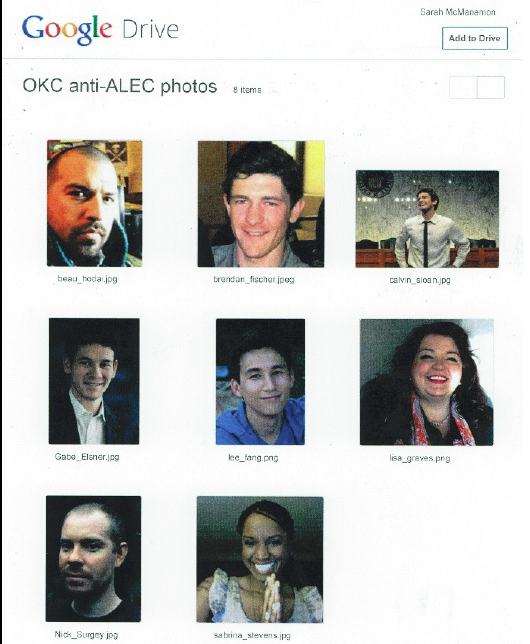 The Enemies
Beau Hodai
Beau has been perhaps the key investigative reporter on ALEC. Working for a number of different news outlets, Beau has put out multiple stories detailing ALEC's undercover influence in the states. Getting at this information has not been easy, and his database of open records requests has been the source of information that has appeared in many stories on ALEC. His article on ALEC's privatization efforts is probably the best primer on the topic out there, and it was Beau that broke the story on ALEC's connections to the private prison industry and anti-immigrant legislation.
The Center for Media and Democracy (Brendan Fischer, Lisa Graves, and Nick Surgey)
The Center for Media and Democracy (CMD) at the forefront in pressing ALEC for greater transparency. CMD handled the release of ALEC's leaked model bill catalog. Lisa Graves and Brendan Fischer worked feverishly for several months to mark up this material with analysis and get it prepped for public release. Without CMD, it's unlikely that ALEC would have entered the public consciousness in the same way it now has. As Nick Surgey wrote this spring, the pressure has been so intense that ALEC has asked its members to stop referring to it by the now well known acronym.
Lee Fang
Lee Fang got his start exposing ALEC at the Center for American Progress (CAP) and has now moved on to The Nation. This is not his first time in ALEC's sights. At the 2011 ALEC meeting in New Orleans, he was physically removed from the conference hotel, apparently on the order of then ALEC public affairs official Raegan Weber. Weber has since left ALEC, and high turnover has become a theme at the organization as they have been dragged into the limelight.

Sabrina Stevens
Sabrina Stevens is a former educator who has been fighting ALEC's school privatization agenda. Stevens crashed ALEC's 2012 meeting in Washington, DC revealing that the groups rhetoric about corporate members not having a vote on model legislation is a horrible lie. Eventually, Stevens broke, and the tape is pretty awesome.

An Extra Dose of Awful
ALEC's been in full retreat since the spring of last year. One of the greatest issues for the group has been that it is no longer able to operate in secret as the result of open records requests that have made public ALEC records, including meeting agendas, legislative tracking documents, and issue alerts. In this context producing an enemies list seems rather brassy, however ALEC has sought to evade open records requests through the use of cloud storage. In this case an account in the name of Sarah McManamon, ALEC's Events Director.
Sitting down to write this, I thought I'd Google this woman's name to see what popped up. As I mentioned, ALEC has been bleeding staff as it has been brought into the light. And, unfortunately, it looks like they've started recruiting from the very bottom of the barrel. Little came on about McManamon else than a Pinterest account which contained several jewels that inform you of the type of folks we are faced with at ALEC.
So, out of curiosity, I start digging..... and the shit starts flying.......
Questionable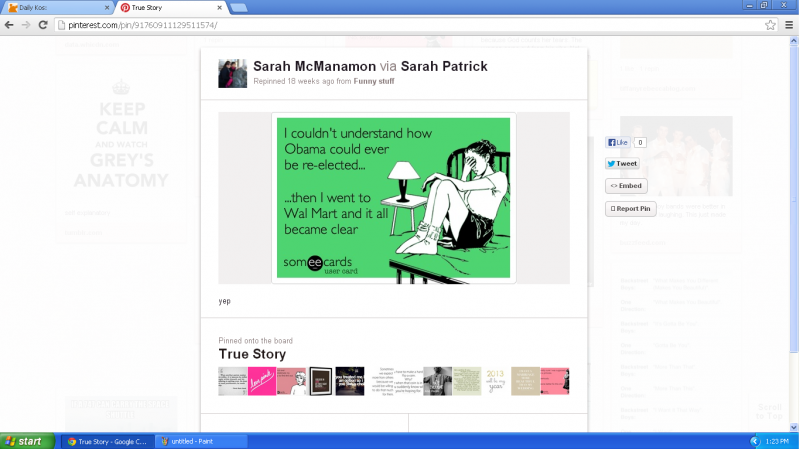 Are you fucking serious?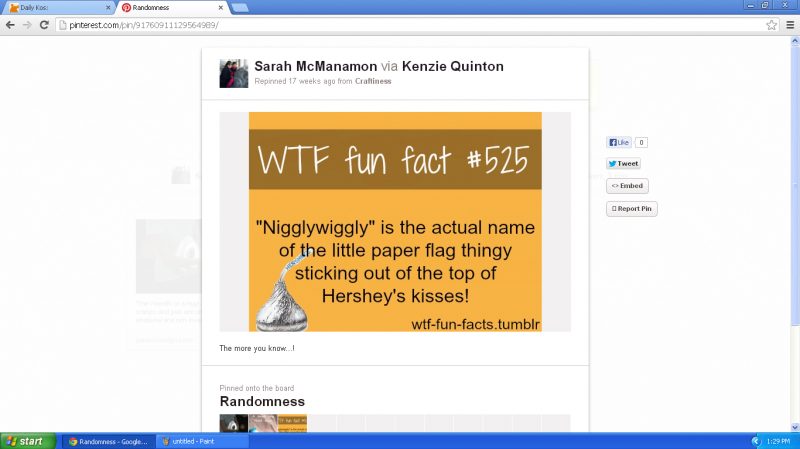 Yes, yes. I see, Grand Wizard, you are totally for real. Excuse me as I vomit a little in my mouth.