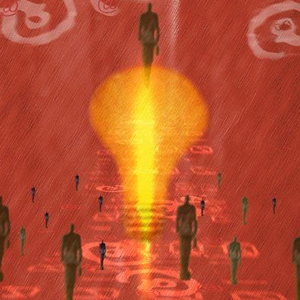 Commentary: African American Scientists and Inventors
by Black Kos Editor, Sephius1


David Harold Blackwell (April 24, 1919 – July 8, 2010) was Professor Emeritus of Statistics at the University of California, Berkeley, and is one of the eponyms of the Rao–Blackwell theorem. Born in Centralia, Illinois, he was the first African American inducted into the National Academy of Sciences, and the first black tenured faculty member at UC Berkeley.
(con't.)
David Blackwell is, to mathematicians, the most famous, perhaps greatest, African Amercan Mathematician. He earned his Bachelor of Arts in Mathematics in 1938, Master of Arts in Mathematics in 1939, and his Ph.D. in 1941 (at the age of 22), all from the University of Illinois. He is the seventh African American to receive a Ph.D. in Mathematics. He is the first and only African American to be any one of: a member of the National Academy of Sciences, a President of the American Statistical Society, and a Vice President of the America Mathematics Society.
David Harold Blackwell grew up in Centralia, Illinois, a town of 12,000 on the "Mason-Dixson Line." He was raised in a family which expected and supported working hard and a little faster than most folk. Blackwell says he was fortunate to attend a mixed school rather than the all black school. While he was growing up, "Southern Illinois was probably fairly racist. But I was not even aware of these problems -- I had no sense of being discriminated against." As a schoolboy, Blackwell did not care for algebra and trigonometry ("I could do it and I could see that it was useful, but it wasn't really exciting.") Geometry turned him on. "The most interesting thing I remember from calculus was Newton's method for solving equations. That was the only thing in calculus I really liked. The rest of it looked like stuff that was useful for engineers in finding moments of inertia and volumes and such." In his junior year he took an elementary analysis course and really fell in love with mathematics. "That's the first time I knew that serious mathematics was for me. It became clear that it was not simply a few things that I liked. The whole subject was just beautiful." Four years later he had a Ph.D.
Dr. Blackwell was appointed a Postdoctoral Fellow at the Institute for Advanced Study from 1941 for a year. At that time, members of the Institute were automatically officially made visting fellows of Princeton University, and thus Blackwell was listed in its bulletin as such. This caused considerable ruckus as there had never been a black student, much less faculty fellow, at the University [most notably it had rejected Paul Robeson soley on race]. The president of Princeton wrote the director of the Institute that the Institute was abusing the University's hospitality by admitting a black.
At the Institute he met the great von Neumann who asked Blackwell about his thesis. Blackwell, "He [von Neumann] listened for ten minutes and he started telling me about my thesis." Colleagues in Princeton wished to extend Blackwell's appointment at the institute. However, the president of Princeton organized a great protestation.
When it was time to leave the institute, Blackwell knew no white schools would hire him, and he applied to all 105 Black schools in the country. After instructorships at Southern University and Clark College, Dr. Blackwell joined the faculty of Howard University from 1944 as an instructor.. At the time, Howard University "was the ambition of every black scholar." In three years, Blackwell had risen to the rank of Full Professor and Chairman.....Read More
~~~~~~~~~~~~~~~~~~~~~~~~~~~~~~~~~~~~~~~~~~~~~~~~~~~
News by dopper0189, Black Kos Managing Editor
~~~~~~~~~~~~~~~~~~~~~~~~~~~~~~~~~~~~~~~~~~~~~~~~~~~

~~~~~~~~~~~~~~~~~~~~~~~~~~~~~~~~~~~~~~~~~~~~~~~~~~~
Social media has given a powerful voice to people of color, complementing an often one-dimensional mainstream when it comes to representing controversial racial issues.TheGrio: How social media is changing conversations about race and privilege. #BlackTwitter
~~~~~~~~~~~~~~~~~~~~~~~~~~~~~~~~~~~~~~~~~~~~~~~~~~~
Specifically, African-American users on Twitter have become a particularly powerful force. Termed "Black Twitter" (or #BlackTwitter), this networked group of users has emerged as the 21st century extension of our barbershops, salons, college campuses, and church socials.
In this virtual space, issues such as feminism, race and politics are disseminated and dissected with the abandon often reserved for live conversations on topics about which many blacks are passionate.
Black Twitter has grown in influence and popularity recently, coming into its own just as the black blogosphere has risen into prominence as an alternative to the traditional press. Denizens of the Black Twittersphere include activists who seamlessly interact with widely recognized media personalities, popular bloggers with large followings, and everyday people.
This mysterious sub-culture to many mainstream Twitter users can be a gift and a curse.
Political analyst and author Goldie Taylor, who is arguably a Black Twitter star, opines that it is problematic and powerful in its scope.
"One first has to understand that one in four Twitter users is African-American," shares Taylor. "Such a platform, including the ability to cloak one's self in anonymity, affords space for both the profound and the pathetic. I am always a bit bemused with #BlackTwitter. As with any other digital segment, #BlackTwitter can be profound, pathetic and even profoundly pathetic."
Yes, people use this web of interconnected African-Americans to engage in loads of celebrity gossip, among other frivolities.
Yet, even with the negativity sometimes witnessed on this broad platform, #BlackTwitter has also been a virtual political tool for an intelligent and eclectic group of thought leaders.


A black woman using Twitter. © Carlos Santa Maria - Fotolia.com
~~~~~~~~~~~~~~~~~~~~~~~~~~~~~~~~~~~~~~~~~~~~~~~~~~~


~~~~~~~~~~~~~~~~~~~~~~~~~~~~~~~~~~~~~~~~~~~~~~~~~~~
During Mental Health Awareness Month, experts weigh in on how stigma hurts the black community. The Root: Do Whites Have a Mental-Health Edge?
~~~~~~~~~~~~~~~~~~~~~~~~~~~~~~~~~~~~~~~~~~~~~~~~~~~
Lisa Nicole Carson, the former star of Ally McBeal and Jason's Lyric, seemed poised to address rumors swirling about her alleged battles with mental illness during her mysterious, decade-long absence from Hollywood. When asked directly by Essence Magazine in 2009 about rumors that she battled either bipolar disorder or schizophrenia, she replied, "Honestly, it isn't something I wish to discuss at this time, but I will say that it's always been important for me to be a positive role model. I'm very rooted in the community and a child of the universe, so I definitely have to speak for my people.
"That was so negative and I never anticipated it. It just made me want to pull away. I couldn't handle it. It was such a mess, and at one point trying to do battle with that and fight that war, I just couldn't. Instead I chose to retreat so that I could realign myself and get a grip."
Though Carson is certainly entitled to set boundaries regarding what she shares related to her own health, according to experts the unwillingness of black Americans to openly acknowledge and discuss mental-health issues is having a toxic impact on the entire community. But conversations with experts in conjunction with Mental Health Awareness Month (May) raise an even more startling possibility: that racial disparities in mental-health treatment have a direct impact on financial and educational disparities between racial groups, too.
"We treat it as a badge of shame," said Terrie Williams, an African-American mental-health advocate, while white Americans "treat it as a badge of honor."



Generic image (Thinkstock)
(The Root) -- Lisa Nicole Carson, the former star of Ally McBeal and Jason's Lyric, seemed poised to
~~~~~~~~~~~~~~~~~~~~~~~~~~~~~~~~~~~~~~~~~~~~~~~~~~~


~~~~~~~~~~~~~~~~~~~~~~~~~~~~~~~~~~~~~~~~~~~~~~~~~~~
An NAACP official responds to criticism that the rights group's focus needs updating. The Root: We Shall Not Be Moved on Economic Justice.
~~~~~~~~~~~~~~~~~~~~~~~~~~~~~~~~~~~~~~~~~~~~~~~~~~~
To be a poor man is hard, but to be a poor race in a land of dollars is the very bottom of hardships."
Those were the words of W.E.B. Du Bois in 1903, six years before he co-founded the NAACP to ensure the "political, educational, social and economic equality of all citizens." For more than a century, the NAACP has made economic justice central to the struggle for civil rights.
In his latest piece on The Root, Jamal Simmons critiqued the NAACP for our upcoming national convention title, "We Shall Not Be Moved," a perceived lack of focus on economic issues and lack of vision and ingenuity in addressing these issues in the 21st century. As director of the NAACP Economic Department, I believe a brief review of the NAACP's long history and present efforts in fighting for economic justice is in order.
The NAACP has fought tirelessly for more than a century for economic equality. In the 1940s through the 1960s, the NAACP successfully fought against employment discrimination in the federal government. And in 1963 we co-organized the historic March on Washington for Jobs and Freedom, an event that had economic justice at its core, though this is often not remembered.
In the latter 20th century, the NAACP was holding corporations accountable for their diversity in hiring and procurement. And we have continued this legacy in the 21st century with our recent relaunch of the NAACP's economic report cards on corporate diversity and inclusion. The first report card, released last year, graded the top hotels on their diversity practices and made recommendations for how the industry can create more jobs and wealth-building opportunities in communities of color.


YouTube
~~~~~~~~~~~~~~~~~~~~~~~~~~~~~~~~~~~~~~~~~~~~~~~~~~~


~~~~~~~~~~~~~~~~~~~~~~~~~~~~~~~~~~~~~~~~~~~~~~~~~~~
Maybe there is one positive outcome from the global financial meltdown. BusinessWeek: In Africa, It's Boom Time for Bonds.
~~~~~~~~~~~~~~~~~~~~~~~~~~~~~~~~~~~~~~~~~~~~~~~~~~~
Quite the juxtaposition of headlines to start May: Bloomberg reported that the world's 200 richest people added $45 billion of collective net worth in the week, as the Dow Jones industrial average hit 15,000. At the same time, the capital markets of sub-Saharan Africa, which has some of the poorest nations on earth, are feeling a financing boom unlike anything they've ever experienced, according to Chris Kay, a Bloomberg News reporter in Nigeria.
Both phenomena can thank central banks in the developed world for keeping rates painfully low, forcing investors into risk assets in search of return.
The largely unintended consequence of sub-Saharan Africa's large borrowing window could not come at a better time. Excluding more-developed South Africa, the countries of the region are placing $7 billion of debt this year, more than in the past five years combined, at yields double that of U.S. Treasuries but still lower than what these economies have ever paid. International investors are grabbing for yield and growth. The International Monetary Fund sees the subcontinent posting growth rates of 5.6 percent this year, vs. the developed world's 1.2 percent. But the region is losing upwards of 2 percentage points of growth because of woefully inadequate infrastructure such as bridges, power generation, roads, and wastewater treatment.
So it helps greatly that these economies can now cash in their superior growth rates for some degree of financial autonomy—and better roads. According to JPMorgan Chase (JPM), average yields on African debt fell 88 basis points in the past 12 months, to 4.35 percent. Nigeria, Gabon, Ghana, Ivory Coast, Namibia, the Congo, Senegal, and the Seychelles have all seen their borrowing costs fall this year. Rwanda cannot sell enough of its bonds.




Street scene near Makola Market in downtown Accra, Ghana, Photograph by Tom Cockrem/Getty Images

~~~~~~~~~~~~~~~~~~~~~~~~~~~~~~~~~~~~~~~~~~~~~~~~~~~
Tax avoidance, secret mining deals and financial transfers are depriving Africa of the benefits of its resources boom, ex-UN chief Kofi Annan has said. BBC: Kofi Annan: Africa plundered by secret mining deals.
~~~~~~~~~~~~~~~~~~~~~~~~~~~~~~~~~~~~~~~~~~~~~~~~~~~
Firms that shift profits to lower tax jurisdictions cost Africa $38bn (£25bn) a year, says a report produced by a panel he heads. "Africa loses twice as much money through these loopholes as it gets from donors," Mr Annan told the BBC. It was like taking food off the tables of the poor, he said.
The Africa Progress Report is released every May - produced by a panel of 10 prominent figures, including former Nigerian President Olusegun Obasanjo and Graca Machel, the wife of South African ex-President Nelson Mandela.
African countries needed to improve governance and the world's richest nations should help introduce global rules on transparency and taxation, Mr Annan said.
The report gave the Democratic Republic of Congo as an example, where between 2010 and 2012 five under-priced mining concessions were sold in "highly opaque and secretive deals".


Under-pricing deprives Africa of much-needed money, the report says
~~~~~~~~~~~~~~~~~~~~~~~~~~~~~~~~~~~~~~~~~~~~~~~~~
~~~~~~~~~~~~~~~~~~~~~~~~~~~~~~~~~~~~~~~~~~~~~~~~~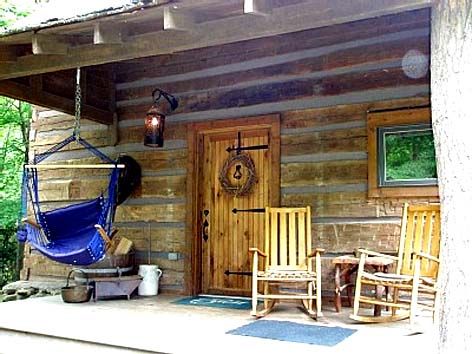 Welcome to the porch, where the spring air is blowing, and the conversations are just fine