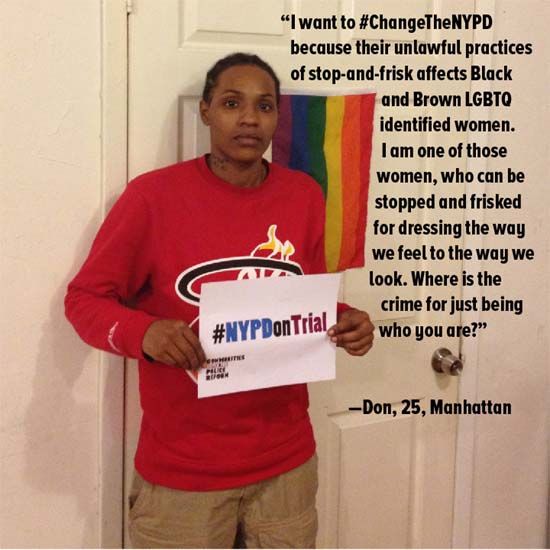 Getting out the vote to stop Stop and Frisk
Commentary by Black Kos Editor Denise Oliver -Velez
Though this story is about specific organizing in NYC, I think it's important to share the steps that are being taken there by a broad based coalition of progressive activists, which can be applied across the U.S.
New York City's Stop and Frisk laws are racist, and negatively affect black, brown, and gay New Yorkers. A majority of those who have been targeted are young people. Communities United for Police Reform is organizing to stop this.

Communities United for Police Reform (CPR) is an unprecedented campaign to end discriminatory policing practices in New York, bringing together a movement of community members, lawyers, researchers and activists to work for change. The partners in this campaign come from all 5 boroughs, from all walks of life and represent many of those most unfairly targeted by the NYPD. This groundbreaking campaign is fighting for reforms that will promote community safety while ensuring that the NYPD protects and serves all New Yorkers. We are a movement that is here to stay – a Campaign that will be a visible, lasting presence on the streets of neighborhoods citywide. We will be in communities and on the streets, educating people about their rights; and in the courts and on the steps of City Hall and the state capitol, demanding change to the NYPD -- until these policies end.
The
New York Daily News
had this article covering steps being taken to challenge candidates running for mayor and to get out the youth vote.
Civil rights advocates seek to sway young voters to vote for mayoral candidates who oppose stop-and-frisk
The stop-and-frisk movement is banking on Brooklyn and the Bronx to sway the race for mayor to the left.

Armed with voter-registration forms, civil rights advocates are visiting neighborhoods with high counts of police street interrogations, reasoning that young people will help elect a candidate who will revamp the controversial NYPD practice.

"We want a mayor who is going to pursue criminal justice policies that are not just about solving crimes or stopping crimes," said NYCLU Executive Director Donna Lieberman.

NYCLU is part of Communities United for Police Reform, a patchwork of about a dozen nonprofits leading the sign-up-to-vote drive across the city.

Volunteers poured into 13 neighborhoods across the city since they kicked off their campaign last week.

About 1,000 new voters have already been signed up.
Getting young voters engaged and registered to vote is key. Demanding that politicians running for office state their positions clearly about where they stand on stop and frisk and whether or not they support the Community Safety Act is part of the process.
The Community Safety Act is a landmark police reform legislative package that currently consists of four bills aimed at ending discriminatory policing and bringing real accountability to the NYPD. New Yorkers want to live in a safe city where police officers treat all residents equally and respectfully, and are not above the law. These four bills were introduced in the City Council in 2012, a hearing was held on the full package in October 2012, and the bills are now awaiting a final hearing and vote. The Community Safety Act includes
1. Protecting New Yorkers against discriminatory profiling by the NYPD (Intro. 800a)

Establishes a strong and enforceable ban on profiling and discrimination by the New York City Police Department.
Expands the categories of individuals protected from discrimination. The current prohibition covers race, ethnicity, religion, and national origin. The bill would expand this to also include: age, gender, gender identity or expression, sexual orientation, immigration status, disability, and housing status.
A meaningful "private right of action" would be created for individuals who believe they have been unjustly profiled by the NYPD.
New Yorkers would be able to bring intentional discrimination claims and/or disparate impact claims, though not for monetary damages.

Similar laws exist in Illinois, West Virginia & Arkansas. This bill is also similar to the federal End Racial Profiling Act.

2. Establishing independent oversight of the NYPD (Intro. 881a)

Assigns responsibility for NYPD oversight to the Commissioner of the Department of Investigation. (In NYC, the DOI currently oversees about 300 city agencies - including the Fire Department, Department of Education and Human Resources Administration – but not the NYPD.)
Oversight would include reviewing NYPD operations, policies, programs and practices.
Reports would be made public and revisited annually to see if recommendations have been followed.

There is independent monitoring of the FBI, CIA, LAPD and every major New York City agency except for the NYPD.

3. Protecting New Yorkers against unlawful searches (Intro. 799)

Ends the practice of the NYPD deceiving New Yorkers into consenting to unnecessary searches
Requires officers to explain that a person has the right to refuse a search when there is no warrant or probable cause
Requires officers to obtain proof of consent to a search.

Similar laws exist in Colorado & West Virginia.

2. Requiring officers to identify and explain themselves to the public (Intro. 801)

Requires officers to provide the specific reason for their law enforcement activity, such as a stop-and-frisk
Requires officers to provide document to the person with the officer's name and information on how to file a complaint at the end of each police encounter

Similar laws exist in Arkansas, Minnesota and Colorado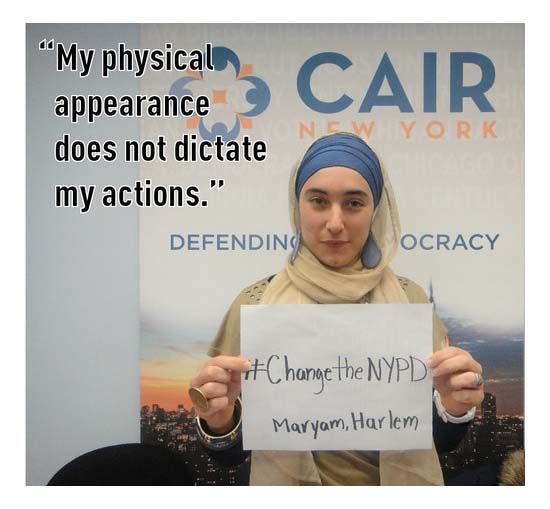 NYC is not the only city in the country where police actions, combined the War on Drugs are having a negative impact on communities of color.
Local elections have consequences.
We need to re-double efforts to get people in communities bearing the brunt of these actions to mobilize, and vote.
~~~~~~~~~~~~~~~~~~~~~~~~~~~~~~~~~~~~~~~~~~~~~~~~~~~
News by dopper0189, Black Kos Managing Editor
~~~~~~~~~~~~~~~~~~~~~~~~~~~~~~~~~~~~~~~~~~~~~~~~~~~


~~~~~~~~~~~~~~~~~~~~~~~~~~~~~~~~~~~~~~~~~~~~~~~~~~~
Last week we brought you a story titled: " BBC: Kofi Annan: Africa plundered by secret mining deals." Now comes another. LA Times: Africa loses billions of dollars each year through illegal tax evasion, money transfers and secretive business deals, more than all the money coming into the continent through aid and investment.
~~~~~~~~~~~~~~~~~~~~~~~~~~~~~~~~~~~~~~~~~~~~~~~~~~~
Africa loses the benefit of billions of dollars each year through illegal tax evasion, money transfers and secretive business deals, more than all the money coming into the continent through aid and investment, according to a report released Friday.
About $63 billion is lost annually, the 120-page Africa Progress Report states, and despite the continent's surging economic growth fueled by the global resources boom, poverty and inequality has worsened in many resource-rich African countries.
"It is unconscionable that some companies, often supported by dishonest officials, are using unethical tax avoidance, transfer pricing and anonymous company ownership to maximize their profits, while millions of Africans go without adequate nutrition, health and education," Kofi Annan, the former U.N. secretary-general who heads the panel behind the report, wrote in his introduction.
The African Progress Panel releases a report each May analyzing one aspect of the continent's progress, on jobs, equity and other issues, with the 2013 report examining Africa's extractive industries and the massive lost opportunity the global resources boom represents for Africans.
Countries with massive wealth in resources such as Angola, Equatorial Guinea, Nigeria and the Democratic Republic of Congo languished at the bottom of the global Human Development Index, which measures how well countries provide services such as health, education and other key services. Equatorial Guinea, ranked 45th in the world in terms of average income, ranked 136th out of 187 countries on the Human Development Index, while the DRC was last in the HDI.


Head of the Africa Progress Panel and former U.N. Secretary-General Kofi Annan, second from the left, speaks during a news conference at the World Economic Forum Meeting on Africa in Cape Town. (Rodger Bosch / AFP/Getty Images / May 10, 2013)
~~~~~~~~~~~~~~~~~~~~~~~~~~~~~~~~~~~~~~~~~~~~~~~~~~~~~
This should be getting more attention in the media. The Catholic Church suspends Anthony Musaala indefinitely for shining a light on what he calls an open secret: Sex abuse is a problem in Africa too. LA Times: Uganda priest ostracized for publicizing sexual abuse.
~~~~~~~~~~~~~~~~~~~~~~~~~~~~~~~~~~~~~~~~~~~~~~~~~~~~~
He is a celebrity across eastern and central Africa, a gospel music star known to many as the "Dancing Priest." But for years he also was a keeper of painful secrets — his own and many others'.
In going public, Anthony Musaala has forced the Roman Catholic Church in Uganda to confront a problem it had insisted didn't exist. And he may stir a debate far beyond Africa's most Catholic of countries.
The Ugandan priest has been suspended indefinitely by the archbishop of Kampala for exposing what he calls an open secret: Sex abuse in the Catholic Church is a problem in Africa as well as in Western Europe and North America.
The African Catholic Church is fast-growing, pious and traditional. As the church elsewhere forks out billions of dollars to compensate the child sex abuse victims of priests, few African Catholics have questioned the assumption, voiced recently by Ghanaian Cardinal Peter Turkson, that the African church is purer than its counterpart in the West, which is regarded as secular and permissive.
It's not more pure, says Musaala. He says he has the evidence to prove it.


Anthony Musaala has forced the Uganda church to confront a problem it had denied. (Isaac Kasamani, For The Times / May 1, 2013)
~~~~~~~~~~~~~~~~~~~~~~~~~~~~~~~~~~~~~~~~~~~~~~~~~~~

~~~~~~~~~~~~~~~~~~~~~~~~~~~~~~~~~~~~~~~~~~~~~~~~~~~
People are being forced into check cashing businesses (although Credit Union are another solution). BusinessWeek: Bank Branches Disappear From Poor Neighborhoods Like Longwood, Bronx
~~~~~~~~~~~~~~~~~~~~~~~~~~~~~~~~~~~~~~~~~~~~~~~~~~~
More than 96 percent of the 47,300 people who live in the Longwood neighborhood of the Bronx are black or Hispanic. Median household income in the postal code is $22,458, less than the 2011 national poverty line of $22,811 for a family of four, according to the U.S. Census Bureau. Two bank branches remained in the neighborhood by June 2012, down from five in 2008. The branches, a Popular (BPOP) and a Chase (JPM) within 300 feet of each other on a busy street, are outnumbered by pawnshops, gold-buying stores, and check-cashing businesses. "There used to be a bank over there," says Amar Ndiaye, gesturing at a fast-food restaurant across the street from the table where he has sold electronics accessories for more than a decade. "We used to have more choices."
A dozen people stand in line wait-ing to use one of Chase's four ATMs as a No. 2 train screeches above on its elevated track. "People here are in a desperate situation," says Greg Jost, deputy director of the University Neighborhood Housing Program, a New York nonprofit group. "They're living paycheck to paycheck, and they're paying higher fees than people in Manhattan to make the same transactions." About eight miles south of the Bronx, the Manhattan neighborhood that includes Union Square has 34 banks, up from 26 in mid-2008.
In the past, banks were accused of "redlining"—refusing to do business with people in low-income neighborhoods. The banking withdrawal from such neighborhoods has occurred on the heels of a "reverse redlining" epidemic during the housing boom that saw lenders targeting minority residents with mortgages that carried ruinous credit terms. Banks acquired the loans from brokers, securitized the loans, and sold them to investors before the housing bubble burst. Major financial institutions settled federal complaints that their policies encouraged reverse redlining, paying more than $500 million in penalties.
The number of branches nationwide peaked at 99,540 in 2009, up 20 percent from 1998. Branches generally require $40 million of deposits to be profitable, according to estimates by Paul Miller, an analyst with investment bank FBR Capital Markets (FBRC). Celent, a con-sulting firm, predicts that the number of branches could fall by as much as 40 percent within the next decade.


Photographs by Clement Pascal for Bloomberg Businessweek
Pawnshops, gold-buying stores, and check-cashing services abound in the Longwood area in the Bronx
~~~~~~~~~~~~~~~~~~~~~~~~~~~~~~~~~~~~~~~~~~~~~~~~~~~~~~~~~~
Voices and Soul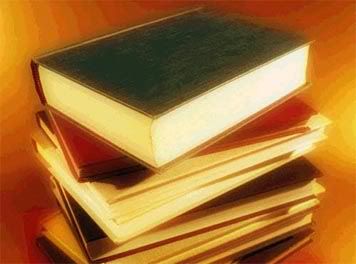 by Justice Putnam
Black Kos Poetry Editor
Unpublished during Melvin B. Tolson's lifetime, "Harlem Gallery" is considered by academics and critics alike, to be a masterpiece of American Letters.
Originally a sonnet written in the early 1930's, it transformed into the book length collection of poems that is revered today. Using black elements and idioms, stanzas in the blues music style and above all, black characters, Tolson investigates and offers an homage to the black artist's dilemma and achievement.
Delta

Doubt not
the artist and his age
(though bald as the pilled head of garlic),
married or divorced
and even vying downstage,
are both aware
that God or Caesar is the handle
to the camel's hair.

Ye weeping monkeys of the Critics' Circus
(colorless as malic acid in a Black Hamburg grape),
what profit it to argue at the wake
(a hurrah's nest of food and wine
with Auld Lang Syne
to cheer the dead),
if the artist wrought
(contrary to what the black sanders said)
for Ars',
the Cathedra's, or the Agora's sake?
No critic a Gran Galeoto
between the Art-lover and the work of art,
the world-self of the make-
believe becomes the swimming pool of a class,
the balsam apple
of the soul and by the soul and for the soul,
or silvered Scarahaeus glass
in which Necessity's figuranti of innocence and guilt
mirror themselves as they pass.

If brass,
in the name
of Id or Sinai or Helicon, wakes up the trumpet,
is it to blame?

Although
the moment's mistone
and the milieu's groan
sharp an unbearable ache
in the f of the age's bone,
this pain is only the ghost of the pain
the artist endures,
endures,
—like Everyman—
alone.

The artist
is
a zinnia
no
first frost
blackens with a cloven hoof;
an eyeglass
—in the eye of a dusty wind—
to study the crosses and tangles in warp and woof;
an evergreen cherry
parasitic upon a winter sun;
a paltry thing with varicose veins
when the twelve fatigues are done.

Under the Lesbian rule of the seeress Nix,
blood and black bile
mix:
in the second of a bestiary-goat's caprice,
Elan,
the artist's undivorceable spouse
becomes
a Delilah of Délice
or
a Xanthippe bereft
of sonnets from the Portuguese.

In Chronos Park
the Ars-powered Ferris wheel revolves
through golden age and dark
as historied isms rise and fall
and the purple of the doctor's robe
(ephemeral as the flesh color of the fame flower)
is translated into the coffin's pall.

The St. John's agony
of the artist
in his gethsemane
without a St. John's fire—
the Vedic god of the snaky noose discovers;
his far far cry,
like the noise of block tin,
crackles the sky:
"Wayfaring man
unneighbored by
a wayfaring tree
(though one may rue
this bark of the Moreton Bay laurel),
it is true
a something trans-Brow or cis-Brow
—or both—
wills one to the wings of the eagle,
or to the teats of the sow.
Yet, no lip need sneer to the beard of an ape of God,
'Thou thing of no bowels, thou!'
So, I say as the Sire
who chastens and rewards,
'Let thy blue eyes
resist white stars of red desire.'"

Like the shape of Africa,
the raison d'étre of Art is a question mark:
without the true flight of the bat,
it is a hanker in the dark.
Not as face answers face in water,
but as windows answer each other,
one viewer,
lyrical as Hafiz in his cups,
discovers a lark;
his companion,
flat as an open Gladstone bag,
spies out an ark.

The blow of a fist on the nape,
this question came from a Dog,
"What color can escape
the fluky flues in the cosmic flux?"
Perhaps the high-C answer lies
in the wreck the sea sucks
back into her bowels. Let
the Say be said:
"In Philae the color is blue;
in Deir-el-Baheri, red;
in Abydos, yellow—
and these are by the ravens fed."

Art
is not barrel copper easily separated
from the matrix;
it is not fresh tissues
—for microscopic study—
one may fix;
unique as the white tiger's
pink paws and blue eyes,
Art
leaves her lover as a Komitas
deciphering intricate Armenian neums,
with a wild surmise.

At once the ebony of his face
became moodless—bare
as the marked-off space
between the feathered areas of a cock;
then, his
spoon-shape straightened.
His glance
as sharp as a lance-
olate leaf, he said:
"It matters not a tinker's dam
on the hither or thither side of the Acheron
how many rivers you cross
if you fail to cross the Rubicon!"

Postscript:
He was robbed and murdered in his flat,
and the only witness was a Hamletian rat.
But out of Black Bourgeoise came—
for John Laugart—
a bottle of Schiedam gin
and Charon's grin
and infamy,
the Siamese twin
of fame.
~~~~~~~~~~~~~~~~~~~~~~~~~~~~~~~~~~~~~~~~~~~~~~~~~~~~~~~~~~
Welcome to the Front Porch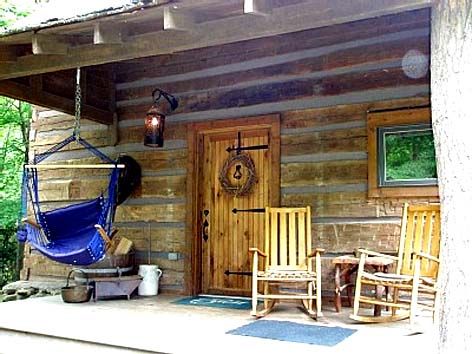 Don't forget to help widen the porch by clicking "like" and "tweet" or posting this to your other social networks.