Ah, Ramen. I'm sure most of us have eaten it at one point or another. Some of us eat it more than others. I say that as a grad student on a pretty limited budget. But let's be honest--limited budgets are not exclusive to grad students, or even college students. Many of us have been forced to eat kind of skimpy for financial reasons, and sometimes that includes choking down that Ramen in our cupboards.
Now, I think I like Ramen more than some people. I actually don't mind it. But no matter what you think of Ramen, it's pretty hard to get excited about it. Nobody is thrilled to eat a bowl of Ramen. Nor should anybody be.
But Ramen doesn't have to be a terrible thing. Lately, I've been trying to save a little money in the food department, and I've resorted to eating Ramen for lunch and/or dinner. But, thanks to Toni Patrick's book 101 Things to Do with Ramen Noodles (with a few modifications), I've been able to find some creative ways to kick regular ol' Ramen up a notch or two. I'm going to share two of those ways below the noodle block.
But First, A Word From Our Sponsor:
Top Comments recognizes the previous day's Top Mojo and strives to promote each day's outstanding comments through nominations made by Kossacks like you. Please send comments (before 9:30pm ET) by email to topcomments@gmail.com or by our KosMail message board. Just click on the Spinning Top™ to make a submission. Look for the Spinning Top™ to pop up in diaries posts around Daily Kos.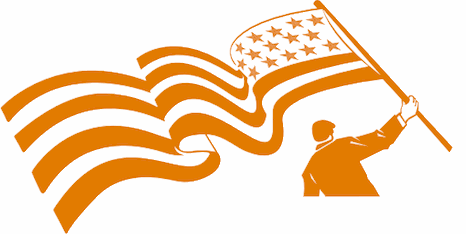 Make sure that you include the direct link to the comment (the URL), which is available by clicking on that comment's date/time. Please let us know your Daily Kos user name if you use email so we can credit you properly. If you send a writeup with the link, we can include that as well. The diarist poster reserves the right to edit all content.
Please come in. You're invited to make yourself at home! Join us beneath the doodle...
The first is called Chinese Fried Noodles. It's really quite easy. You'll need the following ingredients:

1 package Oriental-flavored Ramen noodles, with seasoning packet
1 egg
1/2 cup frozen peas
1/2 tablespoon soy sauce
2 teaspoons canola oil
First, boil the noodles and the peas (in separate pans). Drain the noodles and peas and set aside.
Add the canola oil to a small frying pan and heat. Scramble the egg and add it to the pan. Cook through.
Add the noodles, seasoning packet, and peas. Stir and fry for a couple of minutes.
Add the soy sauce.
Voi la!
The second way to spice your Ramen up a little is called Garlic Noodle Saute. You'll need the following ingredients:

2 packages chicken-flavored Ramen noodles, with seasoning packets
2 tablespoons minced garlic
onion powder (you can use a chopped onion if you want)
2 cups canned or fresh mushrooms (I'm using canned)
2 teaspoons canola oil
Boil the noodles and set aside.
Add the canola oil to a large frying pan and heat. Add the garlic, onion powder, and mushrooms and saute for a few minutes.
Add the noodles and seasoning packets, chopping up the egg. Stir and fry for a few more minutes.
Voi la!
So, the next time you have to use Ramen for a meal, have no fear. It doesn't have to suck!
TOP COMMENTS
May 17, 2013
Thanks to tonight's Top Comments contributors! Let us hear from YOU
when you find that proficient comment.
From commonmass:

Kossack Dopetron offered up this diary about the mayor of Toronto caught smoking crack on tape. doc2 responds with concern about the effects of this on the "crack industry."
From cybersaur:

I would like to nominate this comment by dougymi.
From Tamar:

Trix makes a great point (with style) about the PPP poll regarding Benghazi.
From indie17:

I would like to nominate this comment by CwV.
From Dave in Northridge:

In gizmo59's Top Comments diary, commonmass describes the Speaker of the House in an amazingly wonderful way.
TOP PHOTOS
May 16, 2013
Enjoy jotter's wonderful PictureQuilt™ below. Just click on the picture and it will magically take you to the comment that features that photo. Have fun, Kossacks!