Hate Democrats?!
That is your absolute right. I love Democrats. I identify as a Democrat without hesitation or reservation, and they drive me crazy from time to time! We differ in our reaction to them as I know they care about the right things, the right people, by and large. The right issues. You don't know that, of course, you don't agree with it, and that is your right. No question!
More below! But, first, a word from our sponsor ...
Top Comments recognizes the previous day's Top Mojo and strives to promote each day's outstanding comments through nominations made by Kossacks like you. Please send comments (before 9:30pm ET) by email to topcomments@gmail.com or by our KosMail message board. Just click on the Spinning Top to make a submission. Look for the Spinning Top to pop up in diaries around Daily Kos.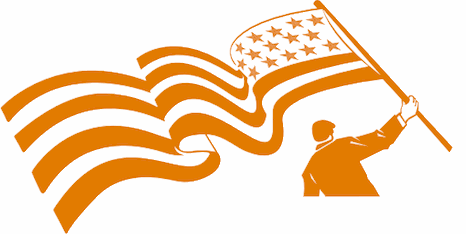 Make sure that you include the direct link to the comment (the URL), which is available by clicking on that comment's date/time. Please let us know your Daily Kos user name if you use email so we can credit you properly. If you send a writeup with the link, we can include that as well. The diarist reserves the right to edit all content.
Please come in. You're invited to make yourself at home! Join us beneath the fleur de kos...
This diary was inspired in its entirety by Laurence Lewis's stunning FP diary on Sunday. Do not hesitate. Do not pass Go. Do not collect $200. Go STRAIGHT to read that, if you have not, already. Read it, absorb it, tweet it, Facebook it, email it, snail mail it, hand it out at the local canteen, shout it from the rooftops!
This diary uses the same source, basically, and it reflects my uncompromised conviction that that diary's premise is the closest approximation of climate reality I have ever read, perhaps any of us have ever read (Please link to it if you know a better option!). So, this diary is addressed to those who hate Democrats. They're going to have to adapt. To adjust their thinking, their planning, their affiliations. Those they like and have supported will NEVER have their backs in this fight. Hate Democrats though they may, we're the only game in town. The only opportunity in this country to face the truths clearly enough, and to begin to make the changes our species MUST make to try to save our world.
I think of the movie Independence Day, where the world came together to fight the aliens attacking us. Friend, foe, it made no difference. Whatever our differences, a bigger problem confronted mankind, and mankind had to answer it in a clear, unified way. Climate change, as a threat to our planet and our way of life, is every bit as big a threat as those fictional aliens were. And it will require as clear and focused a response.
So these words are for those who hate us, and do not wish us well.
Dear conservatives, anti-Democrats, un-Democrats, Hater of Democrats ... You need to support Democrats in addressing climate change, or let them support YOU. And let them support your children and grandchildren. Climate change is a gamechanger, different from all the other issues facing our species and our world.
You have never been a single issue voter? Neither have I been that. But this would be the exception for me, if I needed one to vote Democratic. And so it should be for you. It is the biggest threat to face our species in our lifetime, no exceptions. Period.
A global temperature rise of no more than 2º could (according to the Stern Report, cited by Laurence Lewis) have extinction level consequences for between 15 and 40% of the species on earth. However! Predictions are now forecasting temperature changes on the order of 4-5º. Frankly, no one can completely imagine the magnitude of the consequences such a dramatic change in global temperature would have.
Of course, Democrats cannot fix this problem. No political party can, no single country can. This problem is going to require the focus and cooperation of the entire world. How could that be possible? It will be possible because the day will come when everyone (no matter what kind of agenda one has, what kind of 'truth' one would PREFER to have) will have to admit the magnitude of the problem. Sadly, we cannot wait until those with the entrenched political and economic agendas now admit this reality to themselves and others. That time will come, but it will be far too late. We cannot wait for them. You cannot wait for them. Your children cannot wait for them. Your grandchildren cannot wait for them.
Under NO circumstances can you afford for things to continue as they have been. It's the most important political choice you will ever make. Because your 'friends,' the Republicans, will go extinct themselves before they ever responsibly represent you in this.
Let your voices join with ours and together we can encourage our Democratic leaders to be even more responsible in protecting our environment, more focused, more effective. Because even Democratic leadership has not yet been strong enough. That must change. For our sakes. For the sakes of our children, and their children, and their children.
Best to you in this fight.

UPDATE: In formatting comments I included, I botched the link copy. It has now been fixed. My apologies to the commenters whose comments I only included after correction.
UPDATE TWO: I totally forgot tonight to include a comment referred to me yesterday ... it really made me laugh! It is out of recommendability now, but hopefully it will bring you a smile! Courtesy of scH2O.
On to tonight's comments! (Most graciously compiled and formatted by my BFF
brillig
!)
---
Brillig's ObDisclaimer:
The decision to publish each nomination lies with the evening's Diarist and/or Comment Formatter. My evenings at the helm, I try reeeeallllyy hard to publish everything
without
regard to content. I really do, even when I disagree personally with any given nomination. "TopCommentness" lies in the eyes of the nominator and of you, the reader - I leave the decision to you. I do
not
publish self-nominations (ie your own comments) and if I ruled the world, we'd all build community, supporting and uplifting instead of tearing our fellow Kossacks down.
---
From Wee Mama:

A surprisingly positive take on conspiracy theories from Dogs are fuzzy.
From ozsea1:

Great comment from Loge, in kos' How Citizens United is saving progressive politics.
From BeninSC:


Flagged by The Pollster, this comment by luvsathoroughbred in triciawyse's Toosdai Critters diary provides a nice turn of phrase!

Flagged by misslegalbeagle, this comment by Dogs are fuzzy contends conspiracy theorists are optimists!

Flagged by Ian Reifowitz, this comment by belinda ridgewood addresses some of the dynamics we face in the housing industry. Fine comment!

ALSO flagged by Ian Reifowitz, who recommended this comment by inclusiveheart (on housing issues after Hurricane Andrew and the Haiti earthquake in 2010) for expansion into diary form!

(Note to self. Start following Ian Reifowitz around for comment mining!)

Flagged by Phil S 33 and navajo, this photographic 'comment' by arizonablue features a stunning cupcake!
Top Mojo for yesterday, May 21st, first comments and tip jars excluded. Thank you
mik
for the mojo magic! For those of you interested in How Top Mojo Works, please see his diary
FAQing Top Mojo
.
1) Holy shit!! by skyounkin — 180
2) Consistently Selfish. by Gooserock — 159
3) Take it from Conoco. If I were Reid, I'd "offset" by zenbassoon — 148
4) Can't help myself - it's right there for the grab by MNDem999 — 149
5) Wonderful. by Cpqemp — 147
6) This is the problem with by coffeetalk — 129
7) Exactly. Why would anyone thank the lord for by CS in AZ — 111
8) Whoo nice to see that by AkaEnragedGoddess — 108
9) Exactly. I want to help the people in Oklahoma, by Mgleaf — 107
10) Amazing. I think the people who did not by mungley — 101
11) I still enjoy the memories of... by terrybuck — 98
12) The startling thing about Blitzer's question.. by Cpqemp — 97
13) I agree with Whitehouse. And I agree with this... by sfbob — 91
14) SW continues to impress. He should be Majority by flitedocnm — 90
15) You got that right!!! by mrsgoo — 87
16) Let's see if I understand this. by Dave in Columbus — 86
17) Why do so many reporters seem to by MrJayTee — 85
18) Easy for Coburn to say this... by JohnnyAppleseed — 85
19) Living here, I know by the oklahoma kid — 84
20) This is the kind of statement that needs to be by flycaster — 84
21) My favorite pizza joint has World Net Daily by coquiero — 83
22) The pain of living inside a mind like his by Dogs are fuzzy — 83
23) The same kind of lord who allows this to happen. by Gordon20024 — 82
24) WTF was he asking that question anyway? by Puffin — 80
25) I Predicted This 2 Yrs Ago, the Dental Insurance by Gooserock — 81
26) Great Post! For The First Tuesday Of Every Month by webranding — 79
27) I would take it from all the oil companies by anastasia p — 77
28) Not so peculiar, actually. by JBL55 — 76
29) yup by taonow — 75
30) Well, Wolf, ... by dov12348 — 74
Top Pictures for yesterday, May 21st. Click any image to be taken to the full comment. Thank you jotter for the image magic!