Overnight News Digest, aka OND, is a community feature here at Daily Kos. Each editor selects news stories on a wide range of topics.
The OND community was founded by Magnifico.


National News

U.S. Olympic Skater's Sabotage Gets Day In 'Court'

by Howard Berkes

Months of claims and counterclaims come to a head in a hotel conference room in Frankfurt, Germany, Thursday, when the International Skating Union considers the deliberate sabotage of a speed skate involving an American Olympic medalist and, allegedly, his former coach.

The ISU's disciplinary commission is scheduled to hear testimony behind closed doors from Simon Cho, a Vancouver Olympic bronze medalist in short track speedskating, former American short track coach Jae Su Chun, and at least two witnesses.

to deliberately bending the skate blade of Canadian athlete Olivier Jean at an international meet in Poland in 2011. Jean's skate wouldn't track properly on the ice and he was forced to withdraw from a relay.

Cho claimed that his coach, Chun, badgered him into sabotaging Jean's skate; Chun says he was not involved.

The ISU panel will essentially decide whether the skater or the coach is telling the truth, and then it will determine punishment. Both Cho and Chun could face lifetime bans from the sport.


Edward Snowden Claims NSA Documents Show U.S. Hacks China: Report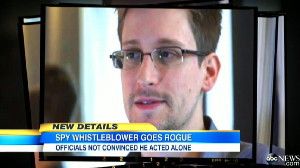 By LEE FERRAN (@leeferran) and AKIKO FUJITA (@akikofujita)

Alleged NSA leaker Edward Snowden claimed today to have evidence that the U.S. government has been hacking into Chinese computer networks since at least 2009 – an effort he said is part of the tens of thousands of hacking operations American cyber spies have launched around the world, according to a Hong Kong newspaper.

The newspaper, the South China Morning Post, reported it had conducted a lengthy interview with the 29-year-old former NSA contractor, who is hiding out in Hong Kong after revealing himself to be the source of a series of headline-grabbing stories about the National Security Agency's secret, vast surveillance programs. After their unveiling, those programs were acknowledged and defended by top Obama administration officials.

The Post said Snowden provided documents, which the paper described as "unverified," that he said showed U.S. cyber operations targeting a Hong Kong university, public officials and students in the Chinese city. The paper said the documents also indicate hacking attacks targeting mainland Chinese targets, but did not reveal information about Chinese military systems.


Workers Pulled to Safety Through 44th Story Window at Hearst Tower in New York City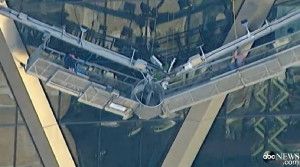 By ALYSSA NEWCOMB (@alyssanewcomb)

Two maintenance workers were pulled to safety today through a window at the Hearst Tower in New York City after they spent more than an hour dangling 500 feet above the city on broken scaffolding.

Firefighters appeared to have cut the glass of a 44th floor window and pulled the two men inside from dangling scaffolding. They later boarded up the gaping hole that was cut in the glass window.

The men were working near the top of the 46-story glass and steel tower in the heart of midtown New York City this afternoon when the scaffolding they were standing on appeared to have broken in the center, leaving them stranded.

Firefighters and police officers rushed to the scene and shut down nearby streets as the rescue effort was underway.


Google claims data given to NSA via secure FTP, by hand
Google disclosed Wednesday that it uses secure FTP servers and occasionally in-person delivery when it complies to National Security Agency requests for user information.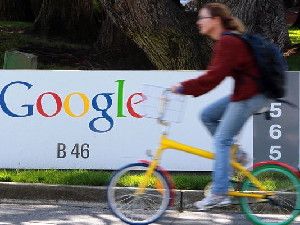 Michael Auslen, USA TODAY

Google disclosed Wednesday that it uses secure FTP servers and occasionally in-person delivery when it complies to National Security Agency requests for user information.

"When required to comply with these requests, we deliver that information to the U.S. government — generally through secure FTP transfers and in person," Google spokesperson Chris Gaither said in an e-mail. "The U.S. government does not have the ability to pull that data directly from our servers or network."

Secure FTP is used to send files through an encrypted digital channel from one computer to another. By technological standards, it's an old tool.

Google's revelation comes on the heels of requests made Tuesday by Google, Facebook and other tech firms to publish further details about requests for user information made by the U.S. government for national security purposes.


Ban on demonstrations outside Supreme Court struck down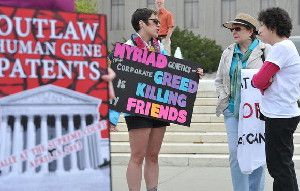 By David G. Savage

WASHINGTON — The Supreme Court's opinions protecting the right to free speech and public protest came back home Wednesday, prompting a judge to rule protesters have a right to carry signs on the court's marble plaza.

Since 1949, Congress has made it illegal to demonstrate or to carry banners and signs on the Supreme Court's grounds, including the marble plaza in front of the court's main steps. Protesters are free to demonstrate or carry signs on the sidewalk outside the court.

But U.S. District Judge Beryl Howell called the restriction on the plaza "repugnant" to the 1st Amendment and declared it unconstitutional.

International News

EU justice chief seeks answers on U.S. data spying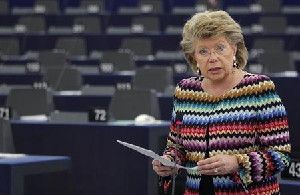 By Claire Davenport

(Reuters) - The European Union's chief justice official has written to the U.S. attorney general demanding an explanation for the collection of foreign nationals' data through its Prism spy program.

In a letter seen by Reuters, the European commissioner for justice and fundamental rights, Viviane Reding, said she had serious concerns about the possibility that U.S. authorities had accessed European citizens' data on a vast scale.

Reding has pushed hard for stronger privacy rules in Europe throughout her mandate. In 2012, she sought to introduce measures that would have set up barriers for foreign judicial authorities to access data about European citizens.

But EU officials say the proposals were diluted by her counterparts in the European Commission, the EU executive, because of concerns such laws would strain relations with the United States at a time when the EU was preparing for talks on a free-trade deal with Washington.


Greek gov't in deep crisis over state broadcaster
USA Today

ATHENS, Greece (AP) — Greece's fragile governing coalition failed to reach a compromise Wednesday about the closure of the state-run ERT broadcaster. That left the government in a crisis that could lead to early elections, just a year after it was formed to save the country from bankruptcy.

Prime Minister Antonis Samaras derided ERT TV and radio as "a true symbol of privilege and lack of transparency." In a speech to business leaders, Samaras said that "the sinful ERT is finished."

The three-party government yanked ERT off the air late Tuesday, axing all 2,656 jobs as part of its cost-cutting drive demanded by international creditors. The move sparked intense protests from both Samaras' coalition partners and Greek unions, which slammed it as a blow to media freedoms and called a general strike for Thursday.


Egyptian Author Sentenced To Prison For Book 'Where Is God?'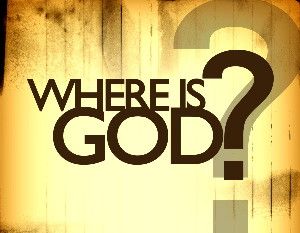 by Bill Chappell

Egyptian author and human rights activist Karam Saber has been sentenced to five years in prison, after a court found his writings to have insulted religion, reports the Egyptian news website Aswat Masriya.

The complaint against Saber and his book Ayn Allah (Where Is God?) was initially filed in 2011, months after the fall of former president Hosni Mubarak's regime. Saber's was reportedly the first blasphemy case of its kind after Egypt's revolution.

The Arabic Network for Human Rights Information condemned the charges against Saber when they were made, citing "deep concern of the return of religious and political Hesba cases."

Hesba cases (also written as hisbah) stem from Islamic Sharia law, allowing "all Muslims the right to file lawsuits in cases where an exalted right of God has been violated, even if this does not directly harm them," as ahramonline reports.


Tallinn: The Former Soviet City That Gave Birth To Skype
by Soraya Sarhaddi Nelson

The Baltic city of Tallinn hardly looks modern with its blend of medieval towers and Soviet-era architecture. Smoke-spewing buses and noisy streetcars look as if they have been plucked from the past.

Even so, the Estonian capital is one of the world's most technologically advanced cities. The birthplace of Skype has repeatedly been cited for its digital accomplishments. Last week, Tallinn once again made the short list of the world's most intelligent cities as selected by the Intelligent Community Forum.

Tallinn residents depend on the Internet for just about everything, and automation is the rule. Riding the bus is free but requires a "smart card" that you wave over an onboard sensor pad that allows central transit authorities to track your movements.

Mailing a package requires a sender to use his or her cellphone to request a code from the electronic post office downtown. The code opens a locker to start the package on its journey.


Driver's ed in Mexico City: White knuckles all the way
Mexico City doesn't require adults to pass an exam for a driver's license, but there are driving schools for 'nervous people' who are afraid of the wild roads.
Story and photos by Richard Fausset

Pedro Cervantes was speaking with his teaching voice. It was clear and almost mystically calm — the kind of voice you'd want talking you through the emergency landing of a passenger plane:

This is the steering wheel, he said. Hands at 10 and 2. This is your gas gauge.

Cervantes was in the passenger seat of a red, four-door Nissan compact from the Harvey Driving School, giving Patricia Sanchez, 52, her first lesson in how to drive.

Or, more specifically, how to drive in Mexico City, a seemingly infinite maze of daredevils and incompetents, of axle-bending potholes and curb-hugging taco stands, of signless seven-way intersections and baffling multidirectional traffic circles, of tamale vendors on tricycles and cops hungry for bribe money.

It's a place with 4.5 million motorized vehicles, a place where someone is killed or injured in a traffic accident every hour, yet adults don't have to take any sort of exam to receive a driver's license.