The state of Washington has an official state ship: the Lady Washington. The sailing ship is a replica of a cargo ship which was launched in Boston in 1787 and which was the first vessel flying the American flag to land in the Pacific Northwest in 1788. The ship was designed to transport trade goods across the Pacific and Atlantic Oceans. This included furs which could be obtained by trading with the Indian nations of what is now Oregon, Washington, and British Columbia which could then be transported to markets in China where they could be traded for tea and porcelain. The Chinese goods could then be taken to markets in the United States and Europe where it was hoped they would be sold at a large profit.
The original ship started out as a single-masted sloop was it was constructed in the 1750s. In 1787 it was refitted as a two-masted brig and renamed in honor of Martha Washington. It was not only the first American ship to reach the Pacific Northwest, it was also the first American ship to visit Honolulu, Hong Kong, and Japan.
The Lady Washington is operated by the Grays Harbor Historical Seaport Authority. The full-size replica of Lady Washington was built in Aberdeen, Washington in 1989 as a part of the state's centennial celebration. The Lady Washington was named the Official Ship of the State of Washington in 2007.
The mission of the Grays Harbor Historical Seaport Authority is to provide educational, vocational, recreational, and ambassadorial activities and experiences that promote and preserve the maritime history of Grays Harbor and the Pacific Northwest.
Shown below are photographs of the ship and her crew.
The figurehead of Lady Washington (shown above) was carved by Bob McCausland, a former cartoonist for the Seattle Post-Intelligencer.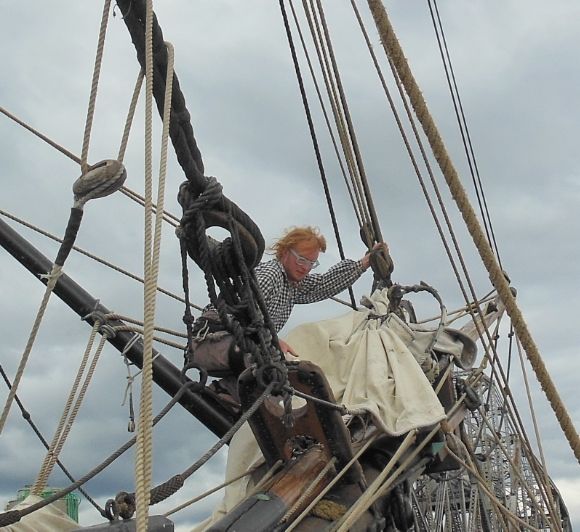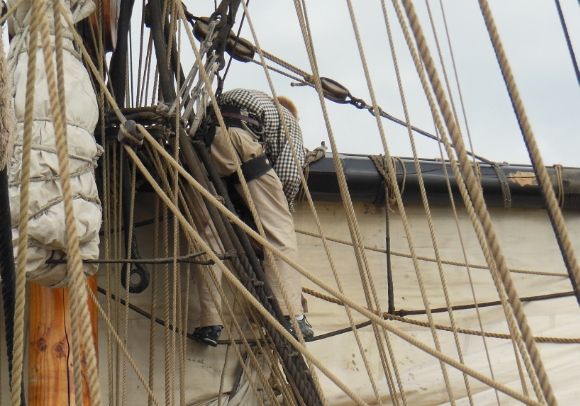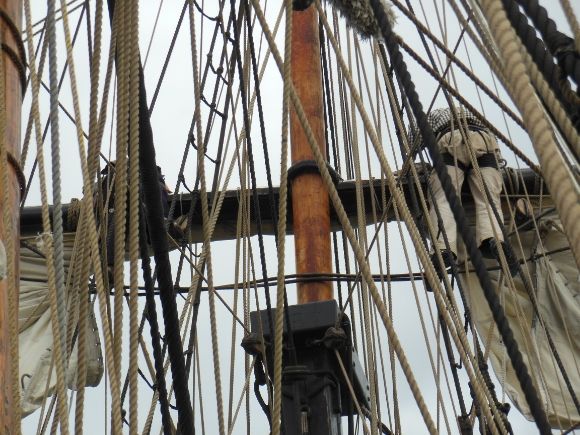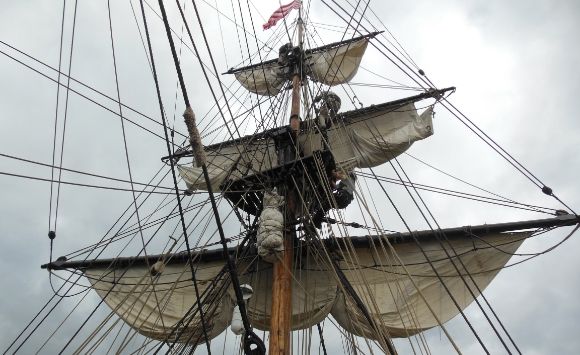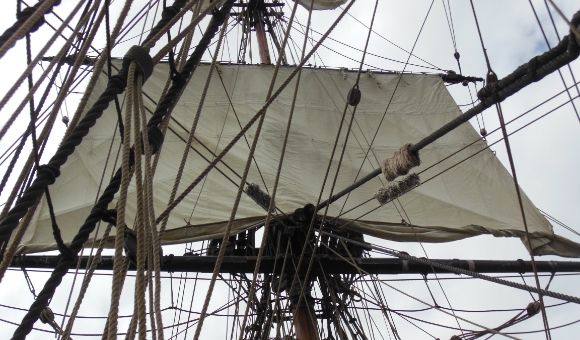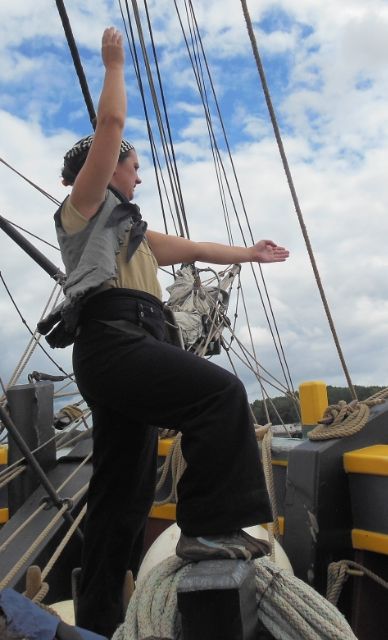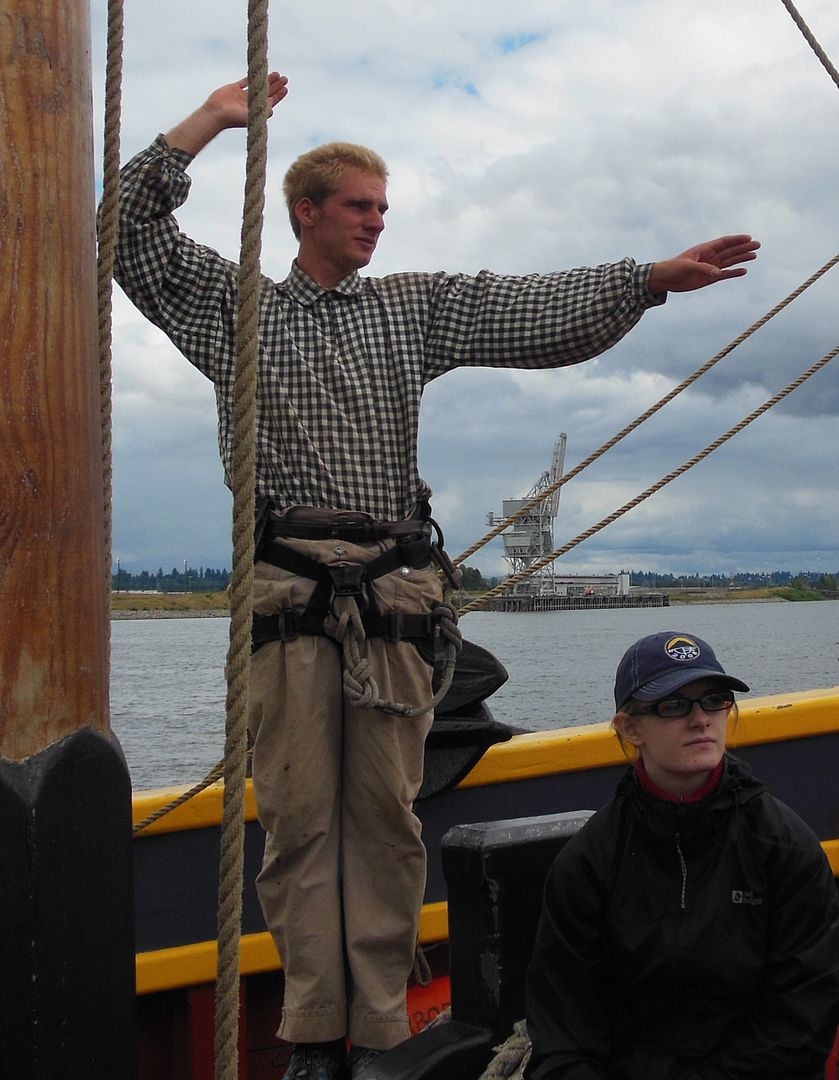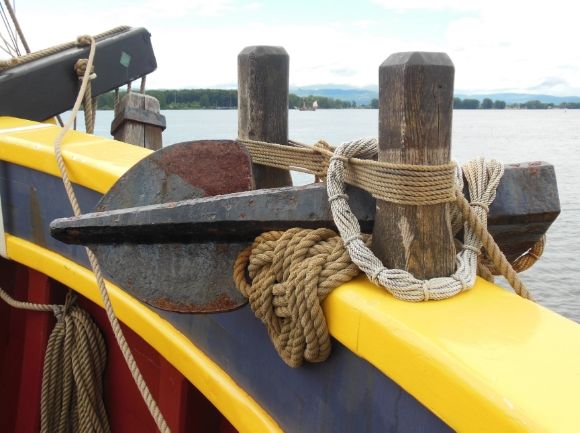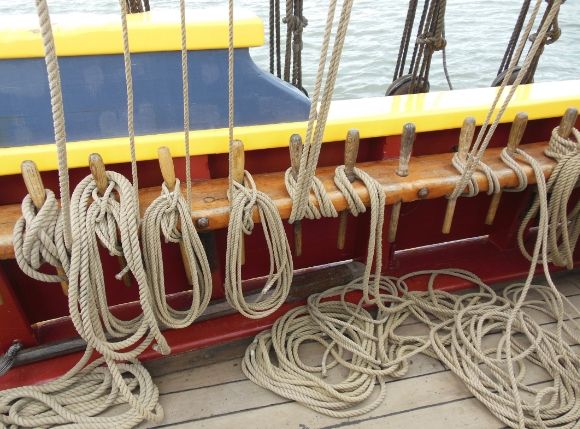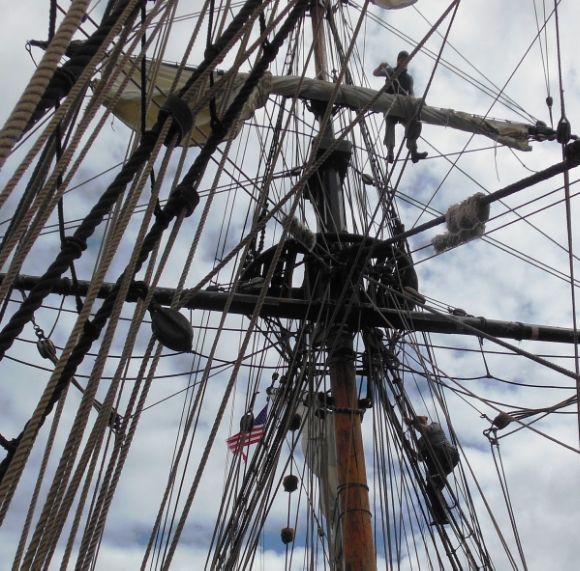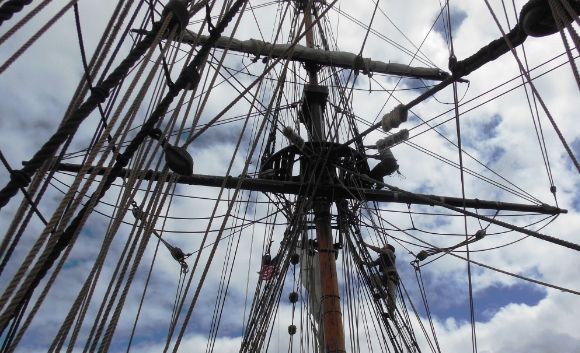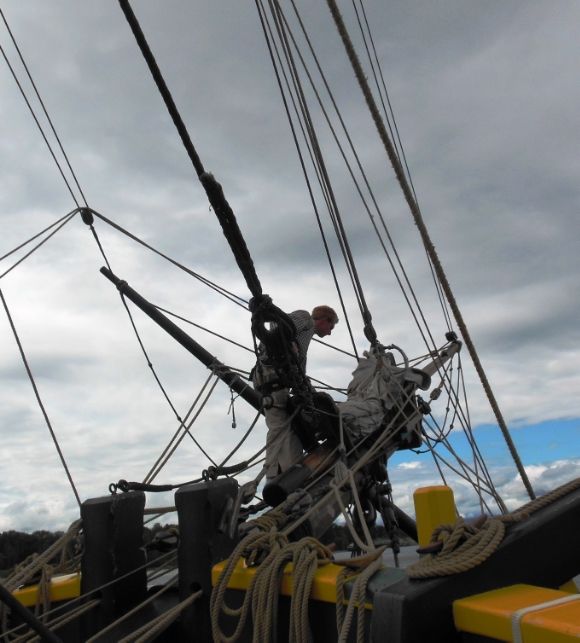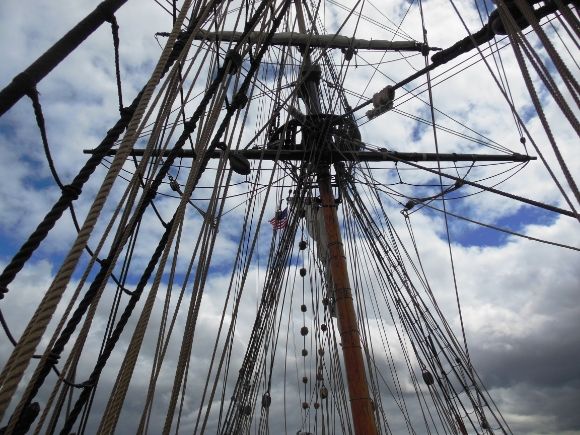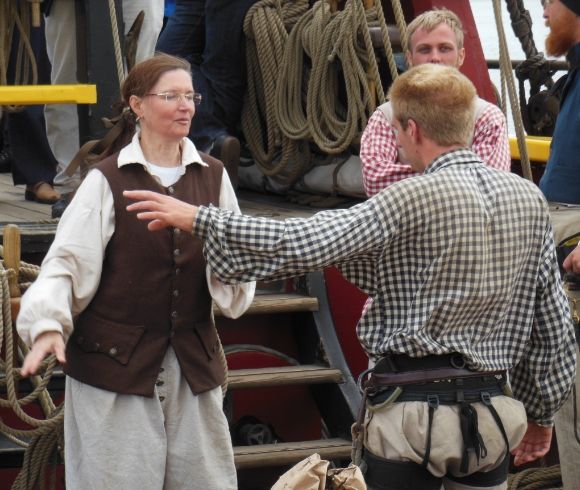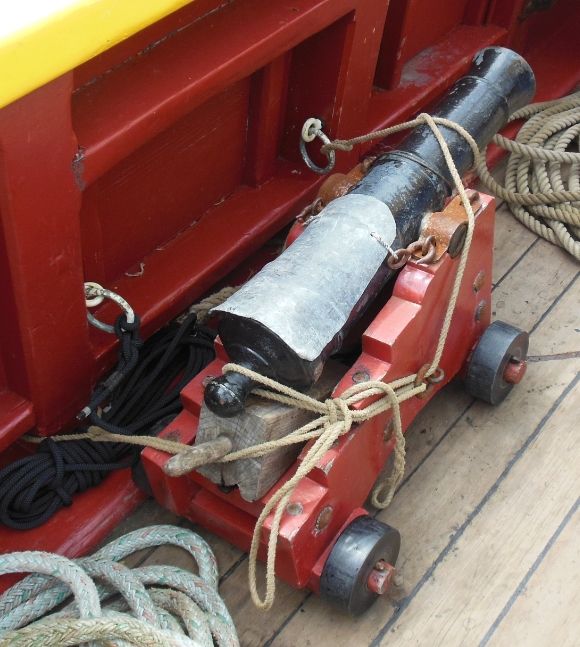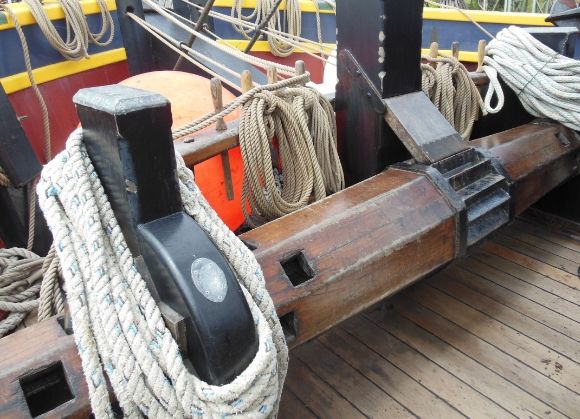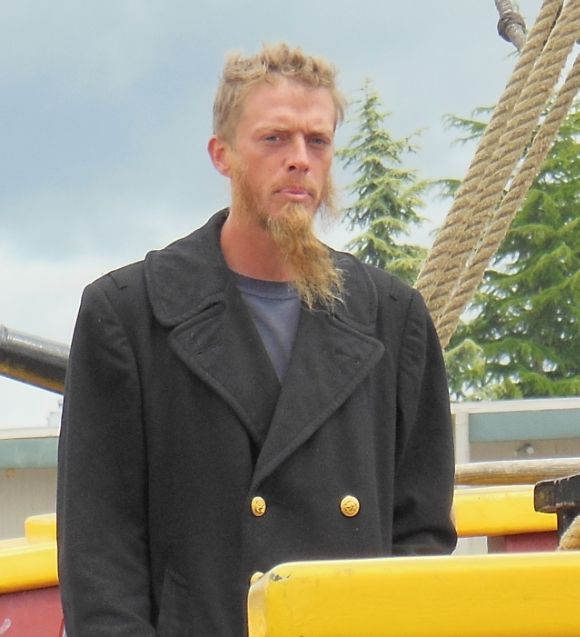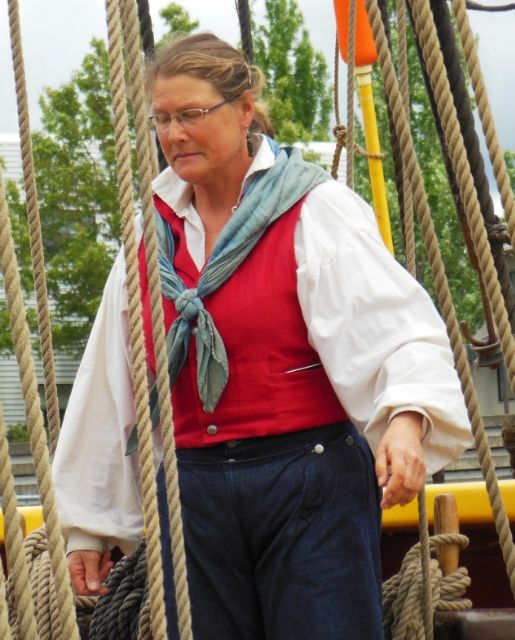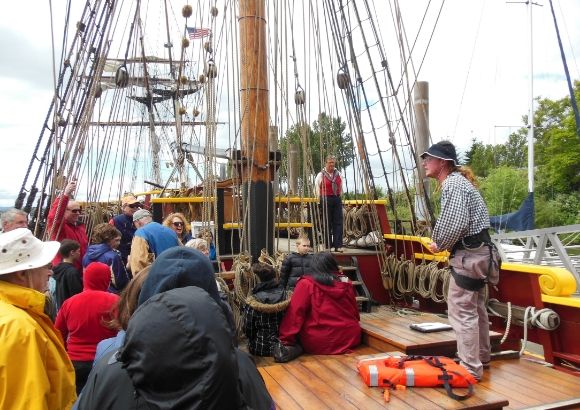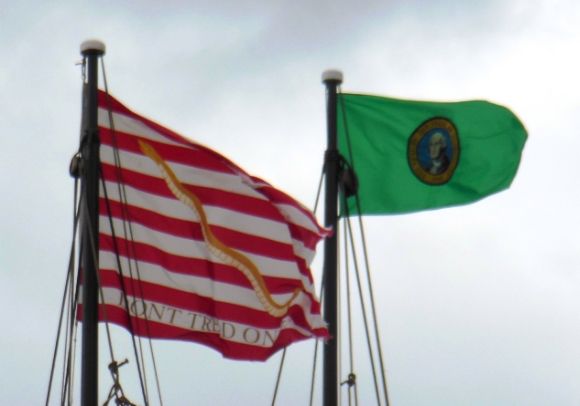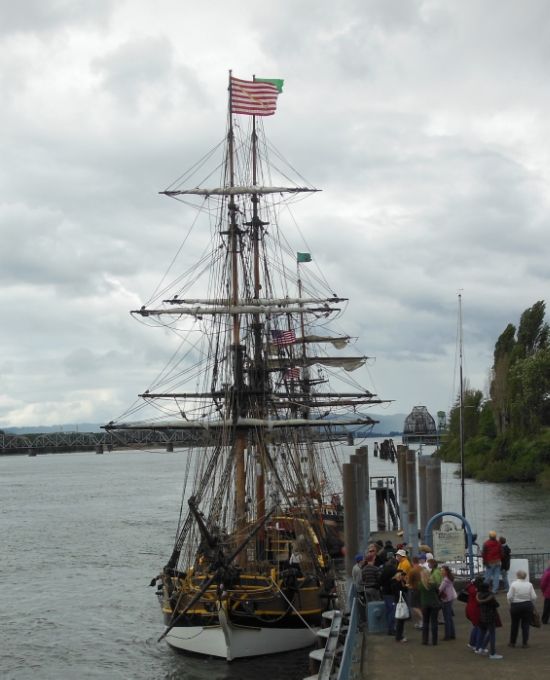 Some basic facts about the ship:
Length: 67 feet on deck; 72 feet at the waterline; overall 112 feet
Beam (Width): 22 feet
Mast Height: 89 feet
Gross Tonnage: 99 tons
Total Sail Area: 4,442 square feet
Rigging: Approximately 6 miles
Guns: two three pounder; two swivels aft
About the photographs:
Location: Vancouver, Washington
Date: May 26, 2013
Camera: Nikon Coolpix