Last month, when I wrote my diary on how marriage equality makes people happy, I was inspired to do so by a new column Philip Galanes is writing for the New York Times Style section, Tables for Three. I had a feeling that this column might provide me with even more inspiration as time went on, and lo and behold, the column in today's Times did. This one, "The Mother of All 'Housewives'", certainly did, and on a meta level as well. His guests for this article were Carolyn Radziwill, one of the newest Real Housewives of New York, and an 86 year old woman we first met as a housewife from Santa Barbara forty years ago this year, Pat Loud.
I HOPE that rang bells for some of you. If not, this diary will explain all, especially why this is tremendously appropriate for LGBT History month. Yes, I know it's Father's Day, but since mine estranged himself from me (his only child) for at least ten years before he died, don't expect me to say anything nice about him. You can all be happy you have or had (or are) fathers who are less toxic than mine was.
But First, A Word From Our Sponsor:
Top Comments recognizes the previous day's Top Mojo and strives to promote each day's outstanding comments through nominations made by Kossacks like you. Please send comments (before 9:30pm ET) by email to topcomments@gmail.com or by our KosMail message board.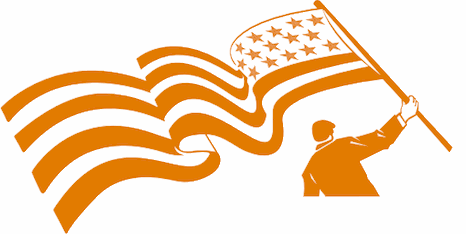 Make sure that you include the direct link to the comment (the URL), which is available by clicking on that comment's date/time. Please let us know your Daily Kos user name if you use email so we can credit you properly. If you send a writeup with the link, we can include that as well. The diarist poster reserves the right to edit all content.
Please come in. You're invited to make yourself at home!
I think this very well might be like realizing in Louisville that I had to be my table's expert on the draft because I remember having seen the first episode of the much-ballyhooed PBS program, "An American Family," in the fall of 1973. We didn't watch the whole series for reasons which will probably become apparent as I explain what exactly PBS was doing here. Galanes provides an introductory explanation:
It all began with "An American Family." Without the dysfunctional Louds and the riveting real-life drama of their household, televised by PBS in 1973, there may never have been an MTV "Real World," any "Real Housewives," "Bachelors" or other inescapable figures from the reality TV landscape.
Yep. First reality show. Here's PBS,
on the 40th anniversary of the filming of the show
, explaining what the audience in 2011 will be watching (and there's a promo video of the Loud family at the site):
On Thursday evening, January 11, 1973 at 9:00 p.m., Americans stepped into the home of the Loud family of Santa Barbara, California. Chronicling the lives of its family members, the 12-hour documentary series made parents Pat and Bill Loud and their five children Lance, Delilah, Grant, Kevin and Michele Loud household names. [Here's the family]

(Back, from left: Kevin, Grant, Delilah and Lance. Front, from left: Michele, Pat and Bill.) During the seven months that they lived in front of the camera, viewers watched dramatic life events unfold, including Pat asking for a separation from her husband Bill, and the bohemian New York lifestyle of their gay son, Lance.
First reality show, first gay character. Remember, it was LATER in 1973 that the American Psychiatric Association decided that homosexuality was not a form of mental illness. WAY out front, PBS.
It was, frankly, an uncomfortable show to watch, and, besides, it was on in the same time slot as The Waltons. PBS had put it into production at about the time All in the Family made its debut on American television. I'm not sure America was ready for it. As Pat Loud told Philip Galanes:
Documentaries weren't like this. They were Margaret Mead and Africa. And anybody who knows anything about families knows a lot of what you say and do is totally mundane and totally boring.
They thought it would be fun to do, but what happened was that the crew shot 300 hours of film and edited it down to 13. The reviews were pretty uniformly hostile. Here's the television critic of the
New York Times
, John J. O'Connor,
on the kerfuffle about the show March 4 1973
[The producer didn't know that the Louds' marriage was in trouble or that Lance was gay and living in New York] These two ingredients have tinged the series with sensationalism and have generated most of the publicity. It doesn't matter that some statistics show at least half of young married couples heading for divorce. It doesn't matter that homosexuality has been coming "out of the closet" for several years. It does seem to matter, though, that the reality of the Louds has no connection with the fantasy of The Brady Bunch or The Partridge Family
Both Pat Loud and Lance Loud went on television (The Dick Cavett Show) to complain about the editing. O'Connor had some sympathy for Pat, but here he is on Lance:
In many ways the brightest and most perceptive member of the family, he is also the most pathetic. As a familiar type of flamboyant homosexual, he strives to be outrageous and winds up being boringly predictable.
Yes, we really have come a long way.
About Lance. He died, at the age of 50, from complications of Hepatitis C December 29 2001, and his obituaries were much more respectful that what we just saw from John O'Connor. This is from the New York Times:
When ''An American Family'' was broadcast as a 12-part series, it drew huge audiences to public television and shocked many viewers with its unvarnished look into the trials of an affluent California household. . . . Perhaps most shocking to an audience that had rarely witnessed frank portrayals of homosexuality on television, were scenes of Mr. Loud himself coming out. He was shown wearing blue lipstick, and, after moving to the Chelsea Hotel in Manhattan, introducing his mother to a world of transvestites and hustlers. The series had many admirers, and the Louds appeared on television talk shows with Dick Cavett, Mike Douglas and Phil Donahue. Margaret Mead, the anthropologist, said the series was ''as important a moment in the history of human thought as the invention of the novel.'' But it provoked protests over what some considered a cynical portrayal of family life, and the Louds complained about the series' lurid content.
And about Pat, shown here with Carolyn Radziwill.
After the divorce, she went to New York and became a literary agent. One of the first books she was responsible for, incidentally, was
Dancer from the Dance
. She and Bill got back together, although they didn't remarry, when Lance became ill, and they still live together. A modern family of sorts. It's amazing that it took almost twenty years for MTV to cast the first season of
The Real World
, and how they have proliferated since. But really, when it results in a meta construction like this
how upset should we really be at the producers of The American Family?
And now for the stuff that makes this Top Comments:

TOP COMMENTS
June 16, 2013
Thanks to tonight's Top Comments contributors! Let us hear from YOU when you find that proficient comment.
From Thomasina:
In a beautiful comment in Dragon5616's * New Day * diary, Belinda Ridgewood expresses a philosophy that we should all remember.
From your intrepid diarist: A few flags tonight:
angry marmot flagged Remediator*s excellent response to *Denise Oliver Velez*s diary on Rand Paul's outreach coordinator. In the same diary, *yasuragi flagged a comment by karmsy about the RW's desire to divide and conquer.
In jamess's diaryon Alan Grayson's comments about the NSA, CroneWit flagged a comment by KJC MD about the protections offered by the 4th Amendment.
One Pissed Off Liberal flagged a comment by *Roadbed Guy about the prevalence of compromised politicians in Jesselyn Radack's diary about the NSA's illegal data collecting mechanism.
TOP MOJO
June 11, 2013
(excluding Tip Jars and first comments)
1) Stick to the weather, Bob. by weatherdude — 146
2) Then afterwards we could get the banned by BentLiberal — 144
3) Shouldn't have to. by Horace Boothroyd III — 107
4) ohhhhhhh banned on the run! by mrsgoo — 96
5) If I had my way, we'd all be banned. by Bob Johnson — 93
6) This would appear to match by Richard Lyon — 92
7) Why do this. by Tailgunner30uk — 89
8) I did nazi by SwedishJewfish — 89
9) Calling the police? Man, that's classy. by commonmass — 77
10) This diary reads better in its original German by Trix — 73
11) Oh good gawd almighty... by Frankenoid — 73
12) and Apostrophe Nazis would never write by Lepanto — 73
13) I find myself at a loss these days by RFK Lives — 72
14) And the free market prevails by Horace Boothroyd III — 71
15) This diary, illustrated by Ekaterin — 69
16) What amazes me by ZhenRen — 69
17) "This is nothing new"... by dov12348 — 68
18) Ban a banna Bo banna, Fe Fi Mo manna. by 88kathy — 67
19) Sigh. by Dr Erich Bloodaxe RN — 67
20) ban de soleil by AaronInSanDiego — 66
21) Only Semicolon Nazi's worry about that! n/t by Jack K — 66
22) Some soldiers on motorcycles came out to guard. by Leslie Salzillo — 64
23) Ban by Bob Johnson — 63
24) That's right, don't mess with BJ. After all, he's by catilinus — 61
25) Right on. by One Pissed Off Liberal — 60
26) "Delete THEIR fucking accounts, kos!" by Bob Johnson — 59
27) This diary needs a song by LaFeminista — 59
28) God, we're old fuckers... by Bob Johnson — 56
29) Not soon enough. by Bob Johnson — 55
30) Yeah Libertarianism! by mnguitar — 55
31) Well, he wasn't an analyst by kyril — 55
32) Doesn't the semicolon go between "tl" and "dr?" by Bob Johnson — 55
For an explanation of How Top Mojo Works, see mik's FAQing Top Mojo
TOP PHOTOS
June 15, 2013

Enjoy jotter's wonderful PictureQuilt below. Just click on the picture and it will magically take you to the comment that features that photo. Have fun, Kossacks!
NOTE:
I was absent last night because I was rolling out the red carpet for
navajo
and for the
azazello
family with 16 other Kossacks in Pasadena last night. There are all kinds of community events here at the Great Orange Satan. Meetup diary some time before noon tomorrow.