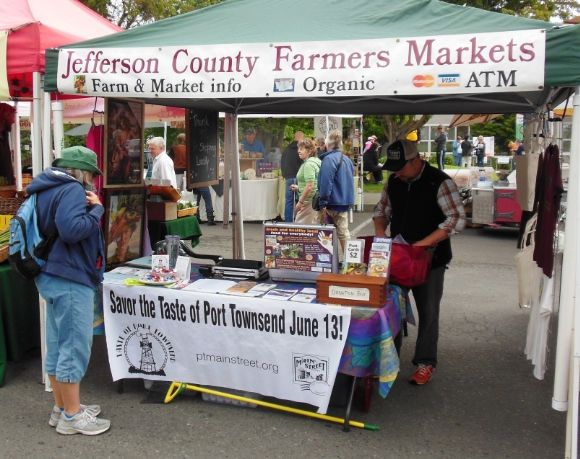 Farmers markets are probably a part of a larger liberal, progressive plot to alter the country's economy. They provide small entrepreneurs (the really small ones who don't require the services of venture capital companies) an opportunity to sell their wares. They don't involve transnational corporations and the money which is spent at a farmers' market doesn't go to help struggling corporate executives pay for the car elevators in one of their summer homes. The money spent here is more likely to be used for healthcare, a new toy for the kids, or to pay for repairs on the ten-year-old car.

Farmers markets are a bit socialistic because they bring together people from all social classes (except for the very wealthy 1%) and ethnic groups. They places where people (and their dogs) can mingle, buy some locally produced food and handicrafts, listen to some local music, and eat some local foods. It is interesting to buy cheese from a farmer who can tell you the name of the cow/goat/sheep that produced the milk. It is interesting to order food from a stand where the origins of the food are listed—not the countries of origins, but names of the farms.
Shown below are some photographs from a farmers market in Port Townsend, Washington.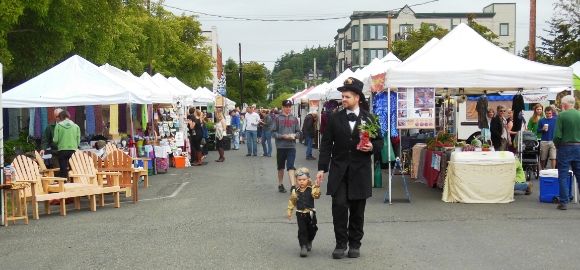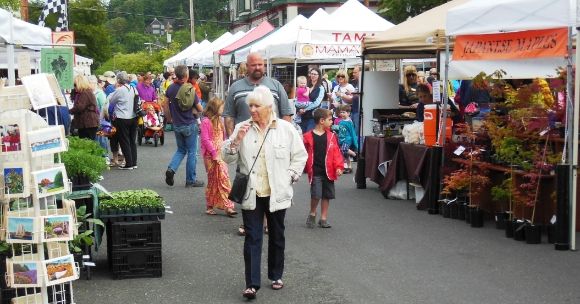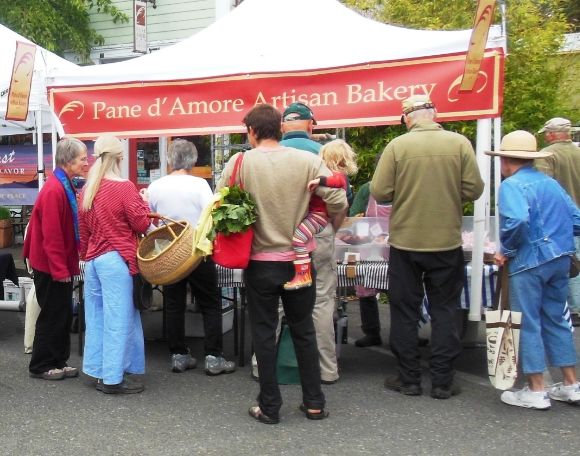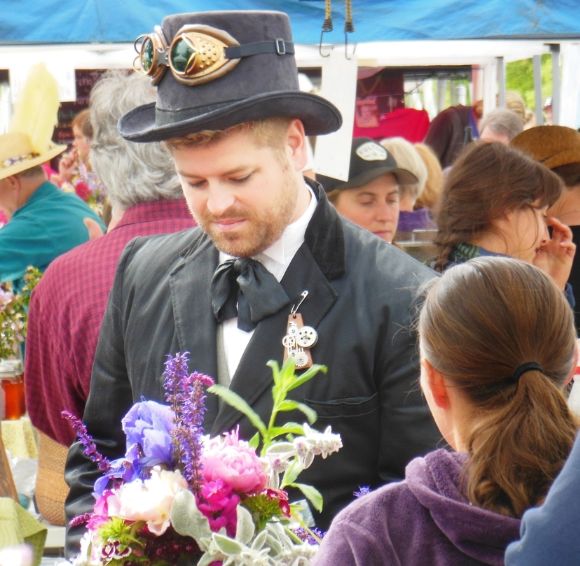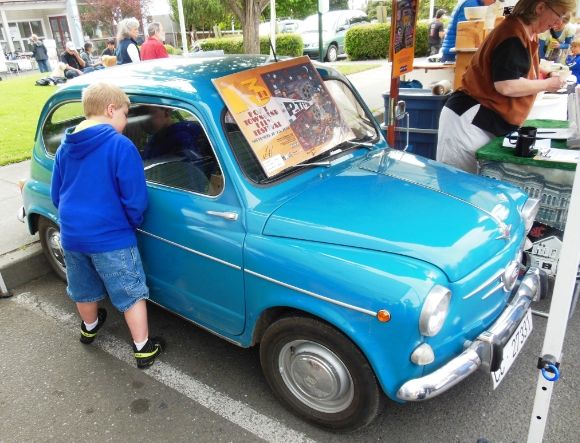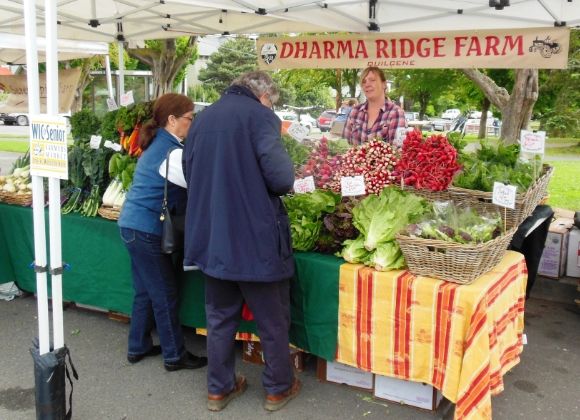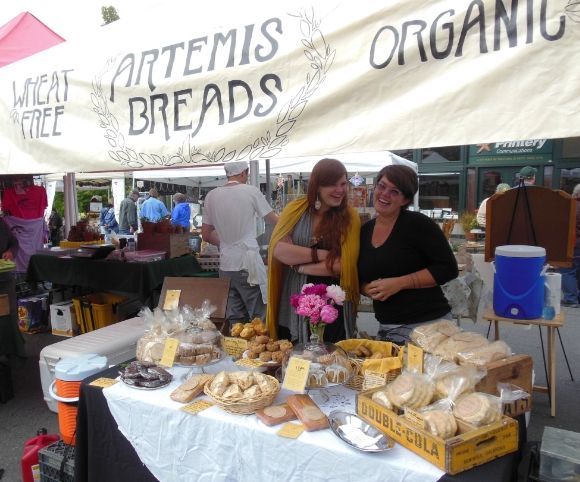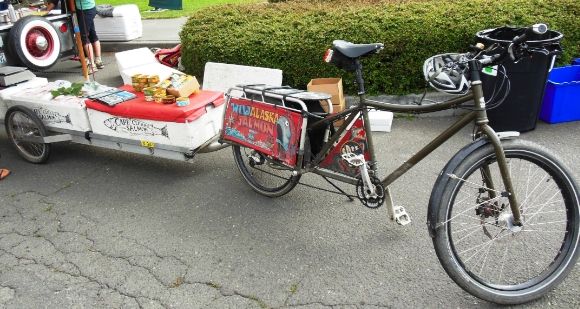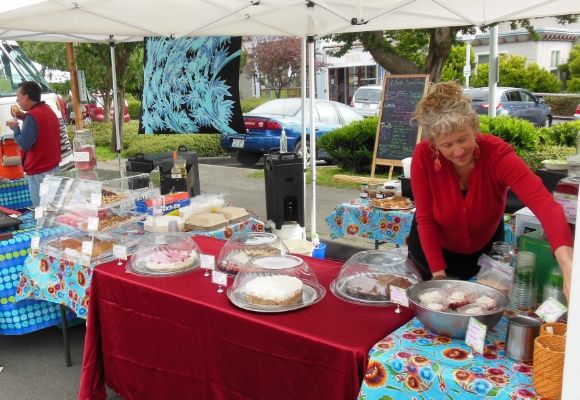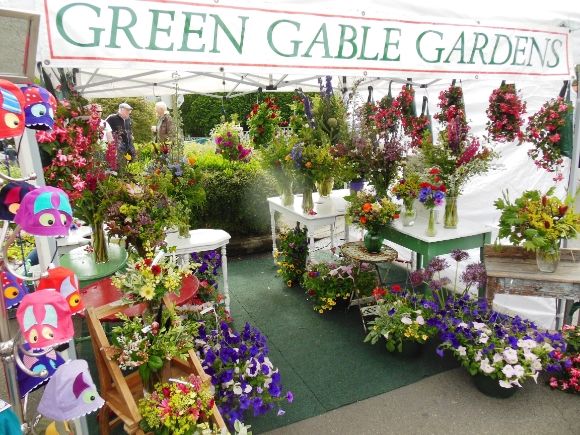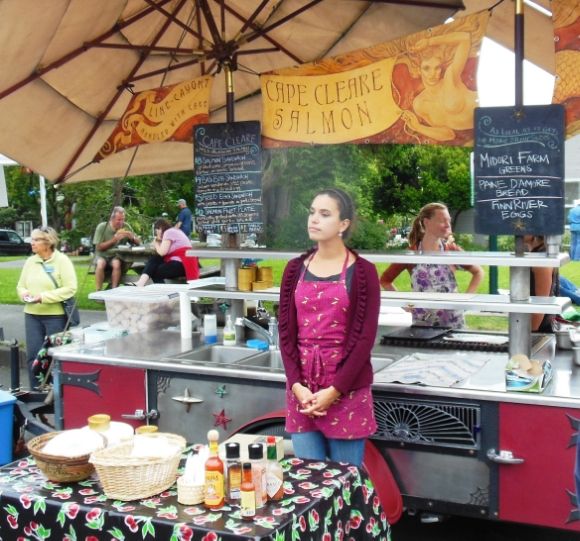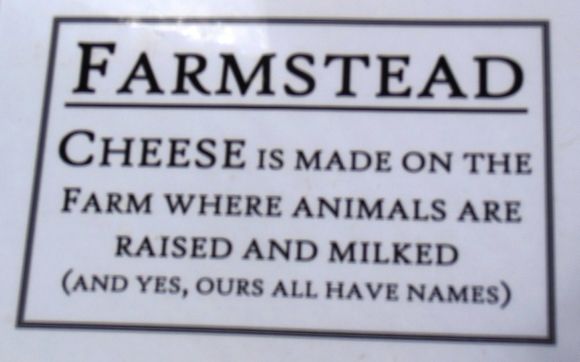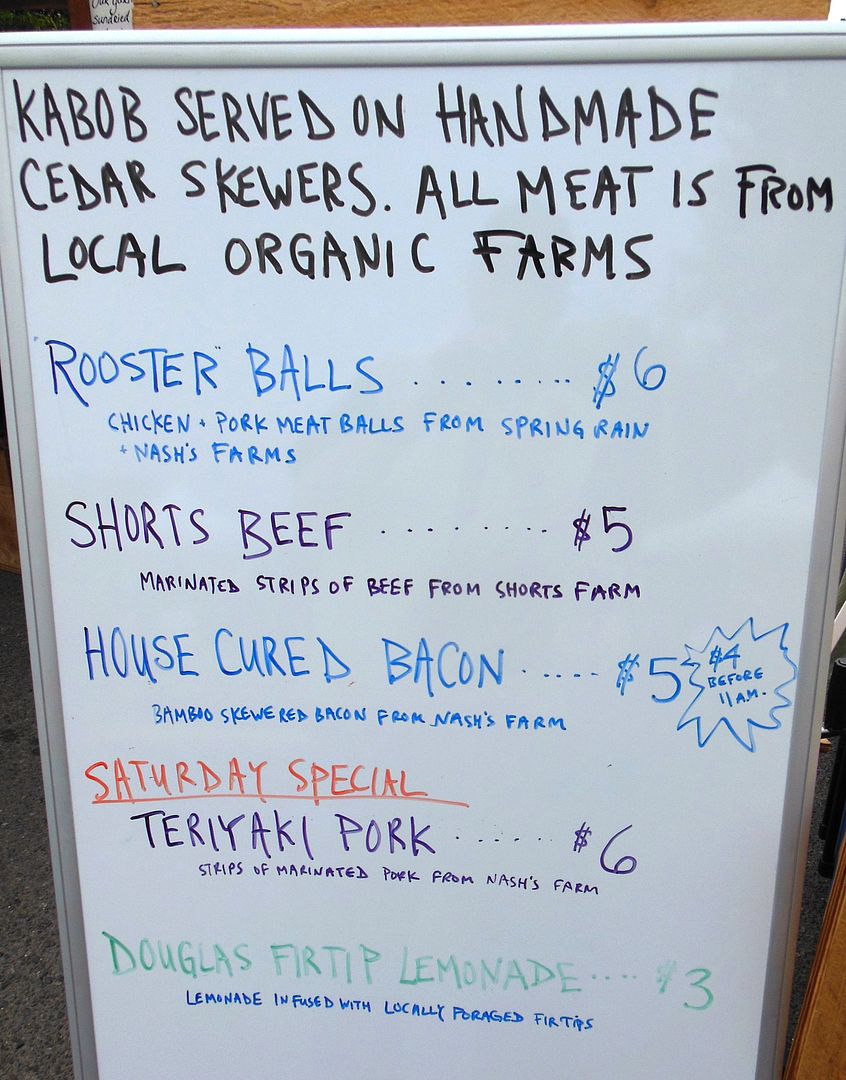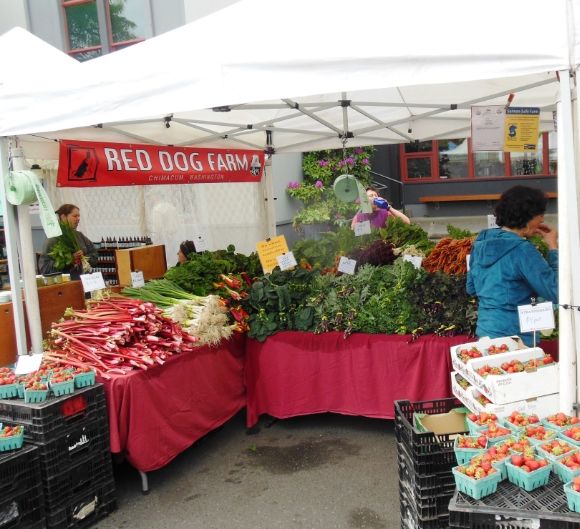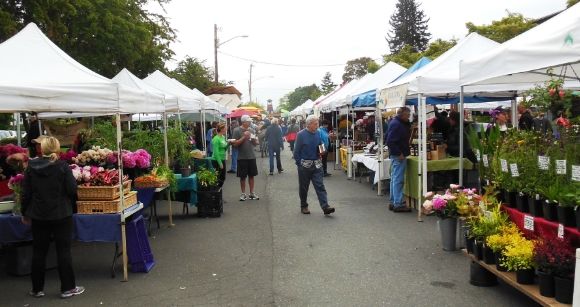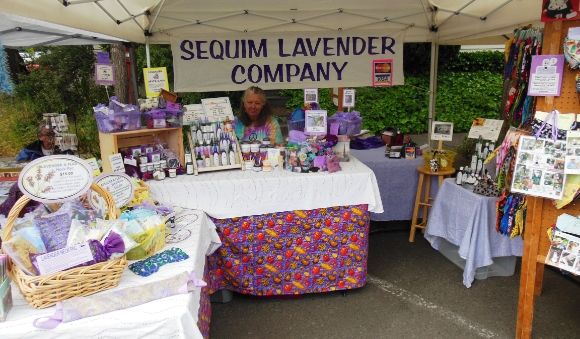 Music:
What's a farmers market without music? It's not just about local food and handicrafts, but also music.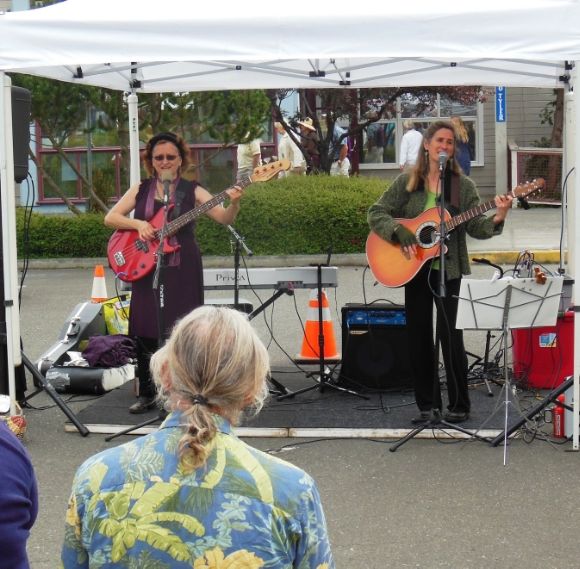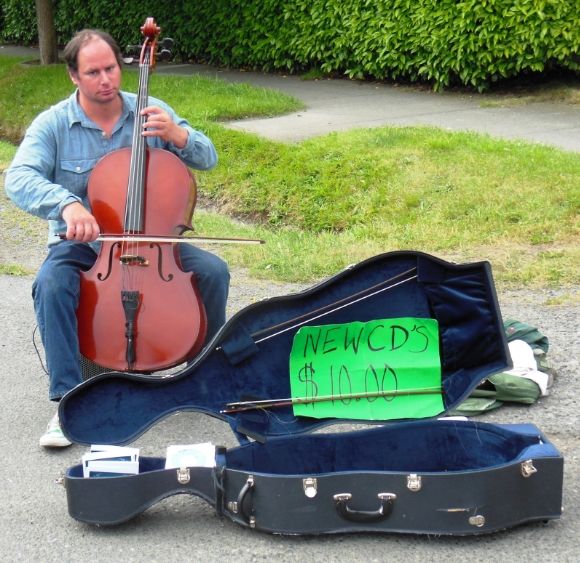 Dogs:
If you're going to do a farmers market, then you have to have dogs—big ones, little ones, friendly ones. While there are some anti-dog folks who would like to restrict or ban the dogs, none of the dogs that I talked to had any problems with the many people at the event. None of them charged me for petting them either and a few contributed dog hairs to my pant legs.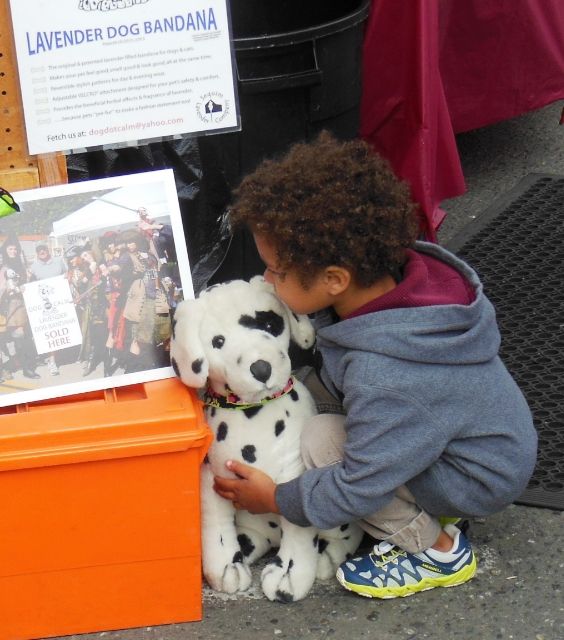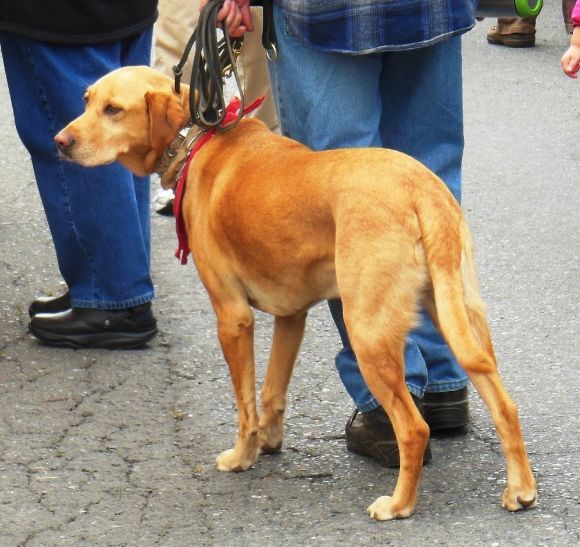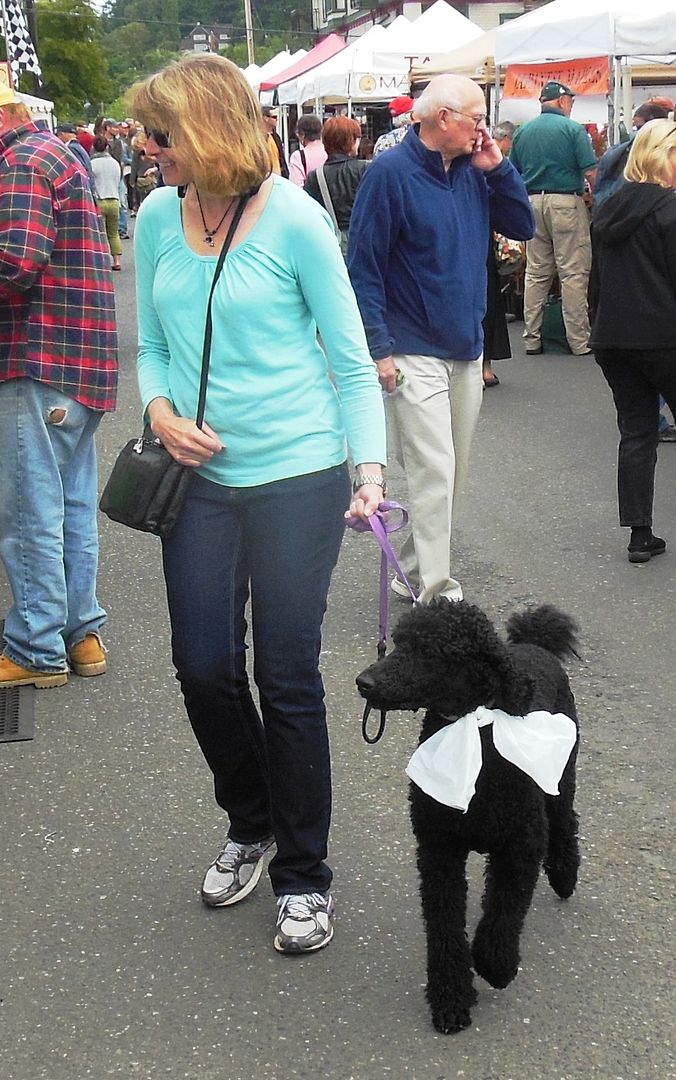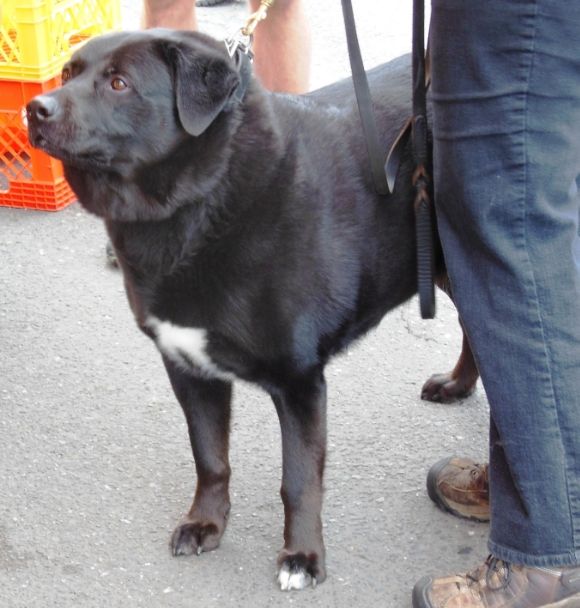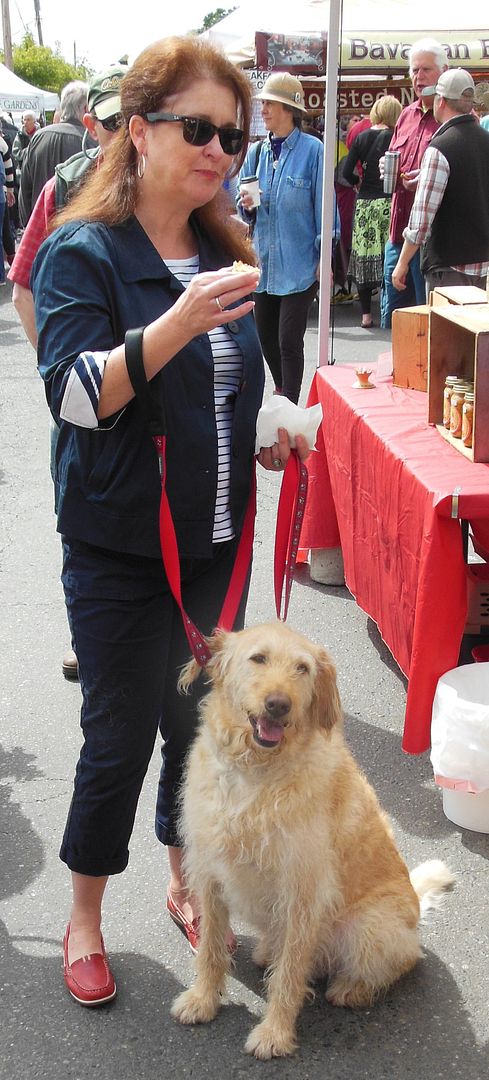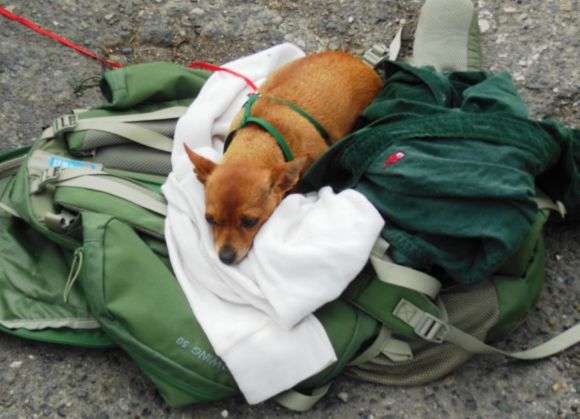 Location: Port Townsend, Washington
Date: June 8, 2013
Camera: Nikon Coolpix