Hello from beautiful Grand Teton National Park!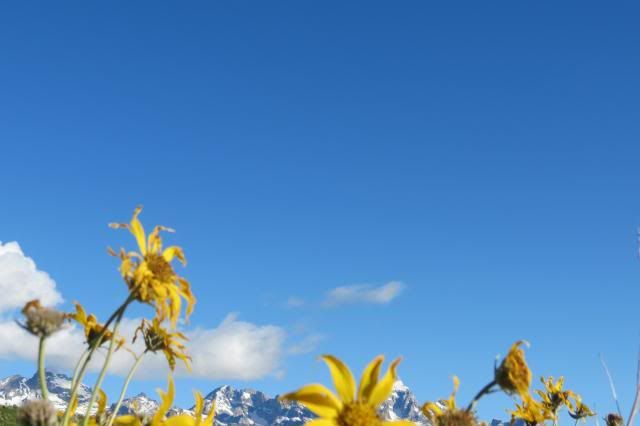 You may now be wondering why I am writing a diary instead of, say, out kayaking the Oxbow and looking for moose and otter?
Well we stopped for lunch on our race up to Yellowstone to see all the young animals. Yellowstone Reports (subscription) is full of wolf pup sightings, mother Griz with triplets, bumper crop of red dogs (bison calves), and more are goading us to make some time. So why take time for this post ?
Bill Clinton. Anthony Weiner. Men.
What can I say. We men are sometimes pigs, but as the DailyWord said today, forgiveness is a gift.
And Bill Clinton has certainly been forgiven by many in our party. I for one look forward to that day for progressive Anthony Weiner.

New York, New York
It was fundraising email from Anthony that got me so excited that I am momentarily ignoring the snow capped Teton peaks over the oxbow on the Snake River to share this with you.
Friend,

If you are a health insurance executive, you may want to stop reading right here.

Because in 2013, single-payer health care is on the ballot in New York City and as the song goes, if it can make it here, it can make it anywhere.

Here's how the New York Times describes it:


Weiner Wants City to Test Single-Payer Health Care
Nina Bernstein, June 21, 2013



"Vowing to 'make New York City the single-payer laboratory in the country' if he is elected mayor, Anthony D. Weiner, on Thursday presented an ambitious plan to create a Medicare-like system for the coverage of municipal workers, retirees and uninsured immigrant residents left out of the Affordable Care Act."

"Mr. Weiner, a Democrat who championed a Medicare-for-all style of health care as a congressman, said his plan...would save money for raises for teachers and other workers, mainly by using the city's muscle to reduce the profits or the role of private insurance companies."

So if you believe we can provide everyone with humane and less costly health care coverage that cuts out the insurance company middleman, then the election going on for Mayor of New York City is your chance to make it happen.
Help us tell New Yorkers about my single-payer plan.

Can you chip in today whatever you can afford? Even $5 makes a huge difference for our grassroots effort.

Our goal is to have 50 people contribute by midnight tonight. Be one of many who stands up and fights for the middle class and those struggling to make it there.

Thank you,
Anthony


Contribute Today

Paid for by Anthony Weiner for Mayor
Love this part:
Because in 2013, single-payer health care is on the ballot in New York City and as the song goes, if it can make it here, it can make it anywhere.
Now I'll be have an earworm humming that song all day, but hey, need some good news and thoughts about politics just now so.....
Progressive Mayor of New York
Love the sound of that, too.
Yup, though I don't live his city, I can pitch in for Anthony. Doing it for the same reason I contributed to Alan Grayson's campaign-- booth are progressive supporters of single payer.
We were told during the Health Insurance Reform debates that ACA was a step toward single payer and to 'be patient.'
Patient, hell. People are dying do to being unable to afford health care in this country. You may know some of those, or are one yourself.
Glad to see ongoing efforts across the country not simply waiting for the President / Republicans/some Dems in Congress to help the millions left uninsured by ACA, those left with no option:
When insurance is too expensive no matter what.
Though I have expensive junk retiree insurance my heart goes out to all those still without basic health care. I would probably be bankrupt right now without it.
I have relatives that are in this boat.

What about you ?
Never give up.
divineorder
###