Every day is a new day and with that, a new opportunity.
EVERYONE is welcome and please join us each morning at 7:30 AM PACIFIC
to tell us what you're working on, share your show & tell, vent, whatever you want...
...this is an open thread. Nothing is off topic.
Do You Have Brothers and Sisters? Are You Close?
Happy NEW DAY, folks!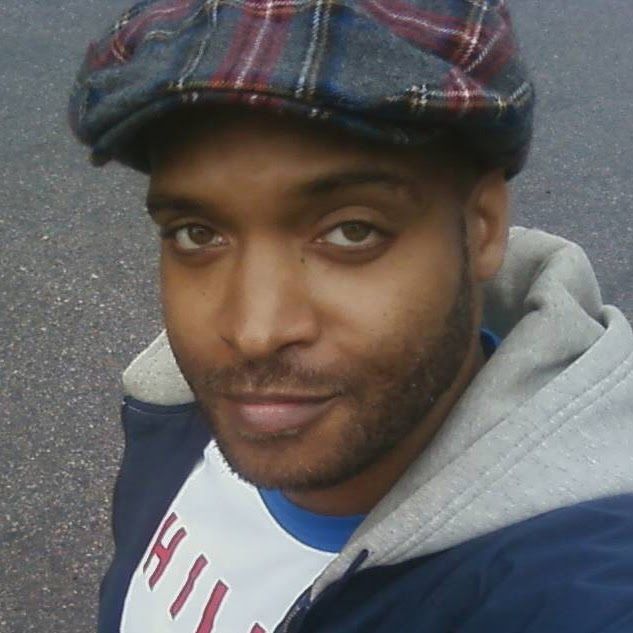 Do you have brothers or sisters?
Are you close?
I'm the second oldest of my father's (known) children. I'm the oldest of the "acknowledged" children. (quotes because I don't know if that's the right word: everyone, including my dad, knows my older sister is my sister except her, and that's her mother's doing.)
I was my mother's only child.
I've 3 beautiful younger half-sisters who have lived in Massachusetts their entire lives. I've lived in Philly my entire life. We love each other to death and beyond, but we relate more like cousins do, 'cause of the distance. Conversely I grew up on the same block as my mother's brother's kids, so those first cousins are like my brother and sister.
(To completely confuse the issue, that older sister I mentioned is my cousins' cousin on the side that's not related to me. yeah.)
So that's my family, lol. How 'bout yours?

Latest Updates on Kossack Regional Meet-Up News Below the New Day sunrise cloud
:: COMMUNITY BUILDING UPDATES ::
Let's build communities!

Every region needs a meatspace community like SFKossacks.
We take care of each other in real life.
I urge YOU to take the lead and organize one in your region.
Please tell us about it if you do and we're here for advice.
•
THINK GLOBALLY, ACT LOCALLY
•
Click >>>HERE to see a list of all the regional Kossack groups that have organized for social and activism events. There are handy links to contact each organizer to join.
•
>>>Instructions on HOW TO FORM A NEW DAILY KOS GROUP


:: Events Currently on the Books for ALL Kossacks ::



Tuesday, June 25th

SFKossacks take the Ferry to Tiburon for Lunch at Guaymas

TIME: Ferry leaves at 12:10 PM so have your ticket purchased by NOON at be in line then at ferry dock to Tiburon.
LOCATION: Meet at Ferry Terminal Pier 41
Embarcadero & Pier 41 • San Francisco
Lunch at 12:30 PM

ORGANIZER: Send navajo a kosmail to attend.

RSVPs:
1. navajo
2. belinda ridgewood
3. Lorikeet
4. norm

Maybees:

June 27- June 30th

Glacier National Park Kossack EPIC Meetup!

TIME: 24/7
LOCATION: Glacier National Park
402 9th St W • Columbia Falls, Montana

ORGANIZER: Send arizonablue a kosmail to attend.

RSVPs:
1. BlueJessamine
2. arizonablue
3. Mr.arizonablue
4. Truman
5. Ojibwa - arriving for the weekend
6. MTmofo
7. figbash!
8. spottedbear
9. jakedog42
10. Oke
11. cooltraveler
12. Mr.cooltraveler
13. state of confusion
14. Lute the Norwegian

15. Josh Blue
16. Thinking Fella
17. Blu Gal in DE
18. NormAl1792
19. winifred3

Maybees:
Joan McCarter
slksfca
Ed in Montana
BoiseBlue
BoiseBlue GF
Timmethy


Latest diary: Glacier National Park Check In! Glacier National Park Meetup - Part II w/ lodging and campground info!

Saturday, June 29th

Houston Area Kossacks Meet-up

TIME: 1:00 PM
LOCATION: Goode Company Taqueria and Hamburgers
4902 Kirby Drive • Houston

ORGANIZER: Send Chrislove a kosmail to attend.

RSVPs:
1. Chrislove
2. nomandates
3. suesue
4. Mr. suesue
5. cosette
6. Delilah
7. MarciaJ720
8. jmbar2
9. mister mustardhead

Maybees:
GrannyOPhilly
Mr. cosette
Bridgitt (honorary Kossack)


Latest diary: Houston Area Kossacks: Meet-Up Scheduled for Saturday, June 29!


Sunday, June 30th

SFKossacks Watch the Gay Pride Parade

TIME: Meet 10:00 AM, Parade at 10:30 AM
LOCATION: One of the Montgomery BART Stations
The one at Montgomery and Market, across Market from the Palace Hotel • San Francisco

ORGANIZER: Send navajo a kosmail to attend.

RSVPs:
1. slksfca
2. dharmasyd
3. kimoconnor
4. navajo
5.

Maybees:
SanFernandoValleyMom
Sychotic1


Sunday, July 7th

Chicago Kossacks Go to a Ballgame!

TIME: 1:00 PM
LOCATION: Fifth Third Bank Ball Park
34W002 Cherry Lane • Geneva

ORGANIZER: Send NormAl1792 a kosmail to attend.

RSVPs:
1. NormAl1792
2. figbash
3. broths
4. Mr. broths
5-10. edwardssl & her family

Maybees:
winifred3
luvweasel
Jennifer Clare
luvsathoroughbred
Mr. luvs
ScottyUrb


Latest diary: Chicago(land) Kossacks Meet-Up July 7: Take Me Out to the Ball Game




New York Hudson Valley Kossacks




boran2

Saturday, July 13th

NY Hudson Valley Kossacks' First Meet-up

TIME: NOON
LOCATION: Hudson House
2 Main Street • Cold Spring, NY

ORGANIZER: Send boran2 a kosmail to attend.

RSVPs:
1. boran2
2. thankgodforairamerica
3. betson08

Maybees:
ask
curly


Latest diary: [Coming soon!]


Thursday, July 18th

Phoenix Kossacks Meet-up for navajo

TIME: 6:30 PM
LOCATION: Rancho de Tia Rosa
3129 E. McKellips • Mesa

ORGANIZER: Send arizonablue a kosmail to attend.

navajo's in town one day, even though it's a Thursday we hope you can make it.

RSVPs:
1. arizonablue
2. Mr. arizonablue
3. navajo
4. Azazello
5. Mrs. Azazello
6. ninothemindboggler
7. Mrs. ninothemindboggler
8. thomask
9. mrs. thomask
10. BluejayRN
11. Late Again
12. Mother Mags

Maybees:
Kane in CA
Kane in CA friend
cosmic debris
PSzymeczek
Mr PSzymeczek
Mr. Late Again
dewey in the desert


Latest diary: ATTN Phoenix Kossacks: Let's Welcome Navajo to the Valley of the Sun!

Saturday, July 20th

Dkos Asheville, North Carolina Kossacks Meet-up

TIME: 1:00 PM
LOCATION: The Bywater
796 Riverside Dr. • Asheville

ORGANIZER: Send randallt a kosmail to attend.

RSVPs:
1. Randallt
2. Gordon20024
3. davehouck
4. Joieau
5. SteelerGrrl
6. SteelerGuy
7. Captain Sham
8. Smiley7
9. DawnN
10. Phil S 33
11.
12.

Maybees:
eeff
Audri
gulfgal98
PearlJamSteelworker
Amy


Latest diary: DKos Asheville Open Thread 5/18/13: Frogs and tomatoes and snakes, oh my!

Send
navajo
a kosmail if you post a diary about an event so we can update our round-up.
Okay. Floor's open.
Tell us what you are doing on this NEW DAY?