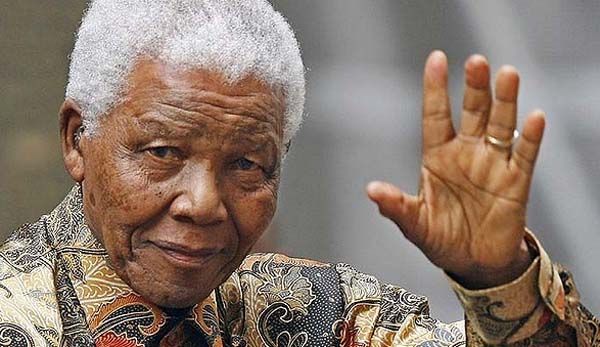 Prayers for Madiba
Commentary by Black Kos Editor Denise Oliver-Velez
Rolihlahla Nelson Mandela, is also respectfully and affectionately known by his Xhosa clan name Madiba.
The 94 year old former President of South Africa is still in critical condition in the Medi-Clinic Heart Hospital in Pretoria.
Across South Africa and around the world there is a call for prayers. If you are not a person given to prayer, I respectfully ask that you take some quiet time and turn your thoughts to this man, and the nation of South Africa.
Perhaps go back and read, or re-read the excellent diary written by Black Kos community member HamdenRice, "Understanding the Legacy of Nelson Mandela."
Though Mandela is a person of world stature, and to many symbolizes the battle and victory against apartheid, it is impossible for us to walk in the shoes of the average young South African who in many ways view Madiba as the father of that nation.
Some of us have a list of black heroes and sheroes, many of whom were cut down by assassins, and unable to fulfill a long lived destiny.
The fact that Mandela has lived to the age of 94, and has continued to work for the world long after he was the President of South Africa speaks to the power of of the man and his legacy.
I offer prayers today to his wife, Graça Simbine Machel Mandela, former spouses, his six children, 17 grandchildren, and his great grands.
Those prayers also embrace the 52 million people of the Republic of South Africa.
I was touched when I saw this newsclip of a young man who stood with others outside the hospital and offered up this song to Madiba.
The young people of South Africa are Mandela's legacy.
I'd like to close with the national anthem of South Africa, whose lyrics are written and sung in Xhosa, Zulu, Sesotho, Afrikaans and English.

Nkosi sikelel' iAfrika
Maluphakanyisw' uphondo lwayo,
(God bless Africa
Let its (Africa's) horn be raised)
Yizwa imithandazo yethu,
Nkosi sikelela, thina lusapho lwayo.
(Listen also to our prayers,
Lord bless us, we are the family of it (Africa)

Morena boloka setjhaba sa heso,
O fedise dintwa le matshwenyeho,
O se boloke, O se boloke setjhaba sa heso,
Setjhaba sa South Afrika - South Afrika.
(Lord bless our nation,
Stop wars and sufferings,
Save it, save our nation,
The nation of South Africa — South Africa.)

Uit die blou van onse hemel,
Uit die diepte van ons see,
Oor ons ewige gebergtes,
Waar die kranse antwoord gee,
(From the blue of our heavens,
From the depths of our seas,
Over our everlasting mountains,
Where the cranes give answer,)

Sounds the call to come together,
And united we shall stand,
Let us live and strive for freedom,
In South Africa our land.
This version (there are many) is sung by the
Soweto Gospel Choir
.
~~~~~~~~~~~~~~~~~~~~~~~~~~~~~~~~~~~~~~~~~~~~~~~~~~~
News by dopper0189, Black Kos Managing Editor
~~~~~~~~~~~~~~~~~~~~~~~~~~~~~~~~~~~~~~~~~~~~~~~~~~~


~~~~~~~~~~~~~~~~~~~~~~~~~~~~~~~~~~~~~~~~~~~~~~~~~~~
The court struck down Section 4 of the VRA, which required certain states and jurisdictions to go through federal screening, or "pre-clearance," before changing their voting laws to ensure they didn't discriminate against minority voters. Slate: John Roberts' opinion on the Voting Rights Act is really lame.
~~~~~~~~~~~~~~~~~~~~~~~~~~~~~~~~~~~~~~~~~~~~~~~~~~
Chief Justice Roberts' opinion in Shelby County v. Holder, the Voting Rights Act case, is a pretty lame piece of work. There is a longstanding constitutional norm of judges deferring to Congress. Courts strike down laws when they violate rights or exceed Congress' power. But Section 5 of the Voting Rights Act, which requires nine states in the South (and other scattered places) to get approval from the Justice Department before changing their election laws, doesn't violate anyone's rights. It's the type of legislation specifically authorized by the 15th Amendment of the Constitution, which says the right to vote "shall not be abridged" because of race or color. Roberts says that the singling out of Old South states, for what's called "preclearance" by DoJ, makes little sense now that blacks are as likely to register to vote as whites in those states, or nearly so. But Congress passes hundreds of statutes that are based on weak evidence, and courts routinely uphold them. Roberts doesn't even try to argue that the costs imposed on states by the preclearance part of the Voting Rights Act exceed the benefits for people who would otherwise be deprived of the vote, which is what would be minimally necessary to show that the law does not advance the public good.
Instead, Roberts focuses on the offense to the sovereignty of states and a newly invented idea he calls the "fundamental principle of equal sovereignty." State sovereignty means that the federal government should not intrude on political decision-making of states, including, Roberts says, their election laws; equal sovereignty means that when it does, it should intrude equally—on all of the states to the same degree.
But neither of these principles can explain where Roberts ends up. The idea of state sovereignty is riddled with exceptions and is largely a joke these days. The federal government calls the shots, and the states obey, in the area of elections as much as in any other. Roberts accepts the constitutionality of Section 2 of the Voting Rights Act, which forbids states to discriminate against minority voters and in this way also intrudes on state control over their elections. (Section 2 wasn't at issue in the case the court decided Tuesday, so it's alive and well. But it relies on lawsuits, not preapproval by the Justice Department, to ensure the rights of minority voters.) If Section 2 does not violate the Constitution, then what is special about Section 5—which also forbids discrimination? From the standpoint of state autonomy, Roberts' argument does not wash.
That leaves the "fundamental principle of equal sovereignty," the idea that Congress may not single out certain states for special burdens. Yet Roberts is able to cite only the weakest support for this principle—a handful of very old cases that address entirely different matters. None of the usual impressive array of founding authorities show up in his analysis, even though the founding generation took state sovereignty much more seriously than we do today.


~~~~~~~~~~~~~~~~~~~~~~~~~~~~~~~~~~~~~~~~~~~~~~~~~~~
The Supreme Court brokered a compromise on affirmative action in college admissions Monday, telling courts to look more closely at the justifications for such programs but keeping alive for now the use of race to achieve diversity. Washington Post: Supreme Court sends Texas affirmative action plan back for further review.
~~~~~~~~~~~~~~~~~~~~~~~~~~~~~~~~~~~~~~~~~~~~~~~~~~
The court voted 7 to 1 to send the University of Texas's race-conscious admissions plan back for further judicial view, and told the lower court to apply strict scrutiny, the toughest judicial evaluation of whether a government's action is allowed.
"A university must make a showing that its plan is narrowly tailored to achieve the only interest that this Court has approved in this context: the benefits of a student body diversity that 'encompasses a . . . broad array of qualifications and characteristics of which racial or ethnic origin is but a single though important element,' " wrote Justice Anthony M. Kennedy.
The decision could spawn challenges of race-conscious admissions decisions elsewhere, but stopped short of ruling out the use of race, as affirmative action opponents had urged.
The ruling likely came of sharp disagreements among the justices that are absent from Kennedy's 13-page opinion. The case was argued in October.
Justice Ruth Bader Ginsburg was the only dissenter, saying the lower courts already had performed the tasks the Supreme Court set out. Justice Clarence Thomas continued to note his belief that affirmative action programs are unconstitutional.


The Supreme Court sent a Texas case on race-based college admissions back to a lower court for another look.
~~~~~~~~~~~~~~~~~~~~~~~~~~~~~~~~~~~~~~~~~~~~~~~~~~~
The supreme court punts on Affirmative Action. ColorLines: The Equity Gap, 1965-2013 [Infographic]
~~~~~~~~~~~~~~~~~~~~~~~~~~~~~~~~~~~~~~~~~~~~~~~~~~~
At long last the Supreme Court has issued its ruling in the Fisher v. University of Texas case—resolving almost nothing in the long, winding battle over affirmative action in higher education. But when President Lyndon Baines Johnson first articulated the rationale behind affirmative action policies in 1965, he discussed grander goals than fostering diverse student bodies. He understood that a just nation and government could not ignore the racial disparities of his time—in employment, income and poverty. He knew that the unjust root causes of those disparities demanded government and societal action. Yet in present day, while comparable racial disparities persist, there may be only a minority of voices on the court who appreciate the continued importance of a collective commitment to combat them and create broadly equitable conditions. Here is a look at the affirmative action policies, including those of higher education, that have tried to confront inequity.


~~~~~~~~~~~~~~~~~~~~~~~~~~~~~~~~~~~~~~~~~~~~~~~~~~~

~~~~~~~~~~~~~~~~~~~~~~~~~~~~~~~~~~~~~~~~~~~~~~~~~~~
Hip-hop artists and athletes were once key black cultural voices. Now they are just calculated 'brands'. The Guardian: Who speaks for 'black America' now?
~~~~~~~~~~~~~~~~~~~~~~~~~~~~~~~~~~~~~~~~~~~~~~~~~~~
Ever since hip-hop became a major capitalist venture worth billions in endorsements and crossover success, the notion of black "rapper as activist" has taken a backseat to "rapper as Pepsi spokesman". The genre was once touted as "the Black CNN" has given way to mainstream artists for the most part treading lightly to maintain their marketability.
The same can be said for the African-American athlete. The activism of the likes of boxer Mohammad Ali and basketball player Bill Russell has faded away as single-person conglomerates like 1980s and 90s NBA star Michael Jordan who infamously touted that "Republicans buy shoes, too." The "black power musician" and the "black power athlete" aren't around like they used to be on mainstream levels, leaving me to wonder where the politically charged voices in popular culture can come from.
Sure, good old-fashioned activists are always preferable to musicians and athletes, but the entertainment industry has always been the augmenting voice, relaying the message of the "movement" to the masses (think James Brown's "I'm black and I'm proud" from 1968). That's not to say that musicians like Jay-Z and the like aren't pumping money into charitable organizations or contributing in other ways that don't make major headlines, but the musical silence is even louder.
Of course, do we really still want rappers to be the political voices of "black America"? Rapper Lil Wayne tried to make some sort of political statement by stepping on an American flag for a music video, but it only came off as half-hearted attempt at attention grabbing. The guy who threatened to beat up a woman's vagina like Emmett Till shouldn't be taken seriously as more than an entertainer anyway, if that.


~~~~~~~~~~~~~~~~~~~~~~~~~~~~~~~~~~~~~~~~~~~~~~~~~~~


~~~~~~~~~~~~~~~~~~~~~~~~~~~~~~~~~~~~~~~~~~~~~~~~~~~
West African leaders have called for the deployment of an international naval force to curb the growing threat of piracy off the Gulf of Guinea. BBC: West Africa seeks anti-piracy force.
~~~~~~~~~~~~~~~~~~~~~~~~~~~~~~~~~~~~~~~~~~~~~~~~~~~
About 960 sailors were attacked in West Africa in 2012, compared to 851 off the Somali coast, the International Maritime Bureau (IMB) and other seafarers' groups said last week.
This was the first time that more pirate attacks had been reported off the Gulf of Guinea.
The highest risk area for pirate activity in West Africa is off the coast of Nigeria, Africa's biggest oil producer, correspondents say.
Speaking at a meeting of West and Central African leaders in Cameroon's capital Yaounde, Mr Ouattara said: "I urge the international community to show the same firmness in the Gulf of Guinea as displayed in the Gulf of Aden, where the presence of international naval forces has helped to drastically reduce acts of piracy."
Cameroon's President Paul Biya said it was vital to respond to the threat, to protect shipping routes and the economic interests of the region.
West African pirates mostly steal fuel cargo and the crews' possessions, often resorting to extreme violence, correspondents say.


~~~~~~~~~~~~~~~~~~~~~~~~~~~~~~~~~~~~~~~~~~~~~~~~~~~~
Why the students at one prominent South African university, once a model of racial harmony, chose to resegregate. Slate: A House Divided.
~~~~~~~~~~~~~~~~~~~~~~~~~~~~~~~~~~~~~~~~~~~~~~~~~~~
I first set foot on the University of the Free State (UFS) campus in February of 2010 to study Afrikaans. On paper, the school was integrated: 70 percent of the student body was black. But 15 years after the end of apartheid—the infamous system of racial separation and black oppression that lasted from 1948 until the coming of democracy in 1994—it felt as though apartheid had never ended. The white and black students still seemed to operate in totally different worlds. There were classes in Afrikaans for the whites and classes in English for the blacks, and separate choirs and church services for both. I almost never saw a mixed-race group of students. And they didn't live together—there were all-white dorms and all-black dorms.
UFS is in the heart of the Free State, the traditional center of Afrikaner power, settled in the mid-19th century by Dutch settlers who trekked inland in covered wagons from the Dutch East India Company's colony at the Cape of Good Hope 600 miles southwest. They believed they had been sent to Africa by God to become a new people, the Afrikaners ("Africans" in Dutch), to tame the desert—like the Israelites in Canaan—and turn it into a garden. They plowed the region into a fertile grain belt, setting up a republic and naming a capital, pronounced "BLOOM-fun-tayn," meaning "fountain of blossoms." The city became a laboratory for the formation of Afrikaner identity. The Afrikaner National Party, the political party that designed apartheid, was established there in 1912. UFS, founded at the same time, was the first South African university to conduct classes in Afrikaans, the Dutch dialect the Afrikaners proudly formalized as part of their new Africa-based ethnicity.
I assumed that old-line attitudes demanding racial separation had never budged in this Afrikaner redoubt. But one day my Afrikaans teacher, Matilda, a warm, arty woman with flowing brown hair, told me there was a much more complicated and disturbing story behind the campus's racial divide. "Once, this place was the model of integration," she lamented over coffee at the campus cafe. Leaning forward conspiratorially over her cup, she gave me a clue. "Go to a dorm called Karee," she said, "and look at a set of photos hanging in the front hall. There, you'll begin to understand what really happened."
I went. Karee—named for a drought-resistant tree found in the South African desert—had been built in 1978, as apartheid rule was consolidating and Afrikaans-language universities were expanding. The photos my teacher had mentioned were class photographs. The first dozen or so showed only white boys arranged on the dorm stoop, mugging for the camera. Then, in 1992, a few blacks appeared. There was one looking proud in a mauve suit, and another in a yellow shirt, his hip popped out in a jaunty contrapposto, his lips stretched wide in an enigmatic smile. 1993, 1994, 1995: Every year there were more black students, intermingled with the whites.
And then, in 1997, one year after the riot Billyboy Ramahlele witnessed, something new appeared in the photo: two flags from the age of white supremacy in South Africa—one from the old Afrikaner republic and one from the apartheid state that followed it. They were jarring to see, held high by two white boys in the last row right over the head of a black boy in a wide-brimmed hat. Over the following years, the flags remained, but the black students in the photos disappeared. By 1999, the class photo was all white again, and it stayed that way until 2008, the last year for which there was a picture.



Andricia Hinckemann, Abel Jordaan, Emme-Lancia Faro and Phiwe Mathe at the University of the Free State in Bloemfontein, South Africa
Photo by Sonia Small/Kaleidoscope Studios
~~~~~~~~~~~~~~~~~~~~~~~~~~~~~~~~~~~~~~~~~~~~~~~~~~~~~~~~~~
Voices and Soul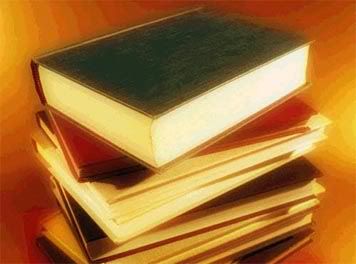 by Justice Putnam
Black Kos Poetry Editor
On a sad avenue in a sad part of town; across a hard street of broken bottles and speeding trucks; around the corner and less than a few blocks from the wide boulevards of opulence and amnesia, a determined people trudge and grind and try to make the lives of those around them a little better. They go without and they give up and they help out and they cry. Some are resigned and some are angry, but all are a determined people.
That man there is a silver medal winner; that's the reason he misses his left leg, blown away saving his troops. Can't get a job and who would hire him? That woman stooped and gasping for air, she is the forgotten teacher of six and seven year-olds, her husband died five years ago and she was evicted from her house for a mortgage that was already paid. No children of her own and her teacher's pension was mismanaged by a corrupt municipality and now she collects bottles. That tough kid with the filter-tipped cigar, could be the next genetic scientist but he was kicked out of his school and a jet liner because his pants hung too low. Now he has to be tough.
Though they are hungry and beaten and used up by the pedestrians and High-rise economies of opulence and amnesia; they are a determined people.
How can we not love each other? How can we not help? How can we not care?
Depression

So proudly she came into the subway car
all who were not reading their newspapers saw
the head high and the slow tread—
coat wrinkled and her belongings in a paper bag,
face unwashed and the grey hair uncombed;

simple soul, who so early in the morning when only the
poorest go to work,
stood up in the subway and outshouting the noise:
"Excuse me, ladies and gentlemen, I have a baby at home who
is sick,
and I have no money, no job;" who did not have box or cap
to take coins—
only his hands,
and, seeing only faces turned away,
did not even go down the aisle as beggars do;

the fire had burnt through the floor:
machines and merchandise had fallen into
the great hole, this zero that had sucked away so many years
and now, seen at last, the shop itself;
the ceiling sloped until it almost touched the floor—
a strange curve
in the lines and oblongs of his life;
drops were falling
from the naked beams of the floor above,
from the soaked plaster, still the ceiling;
drops of dirty water were falling
on his clothes and hat and on his hands;
the thoughts of business
gathered in his bosom like black water
in footsteps through a swamp;

waiting for a job, she studied the dusty table at which she sat
and the floor which had been badly swept—
the office-boy had left the corners dirty;
a mouse ran in and out under the radiator
and she drew her feet away
and her skirt about her legs, but the mouse went in and out
about its business; and she sat waiting for a job
in an unfriendly world of men and mice;

walking along the drive by twos and threes,
talking about jobs,
jobs they might get and jobs they had had,
never turning to look at the trees or the river
glistening in the sunlight or the automobiles
that went swiftly past them—
in twos and threes talking about jobs;

in the drizzle
four in a row
close to the curb
that passers-by might pass,
the squads stand
waiting for soup,
a slice of bread
and shelter—
grimy clothes
their uniform;
on a stoop
stiffly across the steps
a man
who has fainted;
each in that battalion
eyes him,
but does not move from his place,
well drilled in want.
~~~~~~~~~~~~~~~~~~~~~~~~~~~~~~~~~~~~~~~~~~~~~~~~~~~~~~~~~~
Welcome to the Black Kos Community Front Porch