Interrogatories
For Global Beatles Day, do you have a favorite Beatles song?
Who was your favorite Beatle?
Kirk or Picard?
Stealing a question from plf15, what are you currently reading?
The Twitter Emitter
Sarah Palin only needs private jets to avoid traveling with all those elites.

— John Fugelsang (@JohnFugelsang) June 17, 2013
Wow, I really enjoyed deciding who won that game.

— God (@TheTweetOfGod) June 19, 2013
If I were writing this script, I think it would be time for Snowden's girlfriend to make a dramatic reappearance to rescue him.

— Ryan Lizza (@RyanLizza) June 24, 2013
The 20,000 border agents provision in the imm. amendment is the first federal jobs program since... what, 2010?

— daveweigel (@daveweigel) June 24, 2013
Deep inside every American, it's pretty dark unless they've been cut open for some reason.

— Jared James (@count_01) June 24, 2013
Only company that'll hire Paula Deen when all is said & done is Chick-Fil-A.

— The Kitchenista (@MissAngelaDavis) June 24, 2013
When I kill a spider I don't clean it up. I leave it there so the rest of the spiders know not to mess with me.

— Bill Murray (@BiIIMurray) June 24, 2013
Ted Cruz is probably the best-spoken Canadian-born immigration reform foe out there.

— daveweigel (@daveweigel) June 24, 2013
If I were the GOP, I'd build a fence around Ted Cruz.

— LOLGOP (@LOLGOP) June 24, 2013
Dear people who spent 12 hours a day working in fields over the weekend, Ted Cruz couldn't read 120 pages for you.

— LOLGOP (@LOLGOP) June 24, 2013
Knock-knock. Who's there? Murderous. Murderous who? Murder is okay if you shoot a black boy.

— Chris Dashiell (@cdashiell) June 24, 2013
#SantorumFilms ....man meets dog, man loses dog, man gets dog

— Will Bunch (@Will_Bunch) June 24, 2013
Bobbie McFerrin has done many wonderful things, but licensing "Don't Worry" to ice cream trucks makes him history's greatest monster.

— pastordan (@pastordan) June 24, 2013
What if Snowden is traveling as a checked bag on United? Nobody will ever find him.

— Tim Siedell (@badbanana) June 24, 2013
On This Day
In 1788, Virginia voted to ratify the Constitution. In 2013, they are trying their best to undo that.
In 1678, Elena Cornaro Piscopia graduated from the University of Padua with a doctorate in philosophy, the first woman to do so.
In 1876, General Custer and his men were roundly defeated and killed at the Battle of Little Bighorn.
In 1978, the rainbow flag flew for the first time as a symbol of LGBT pride at San Francisco's Gay Freedom Day Parade.
In 1998, the Supremes ruled that the line-item veto was unconstitutional in the case of Clinton v. New York City.
Born on This Day
1612 – John Albert Vasa, Polish bishop (d. 1634)
1704 - Johann Georg Platzer, Austrian painter (d. 1761)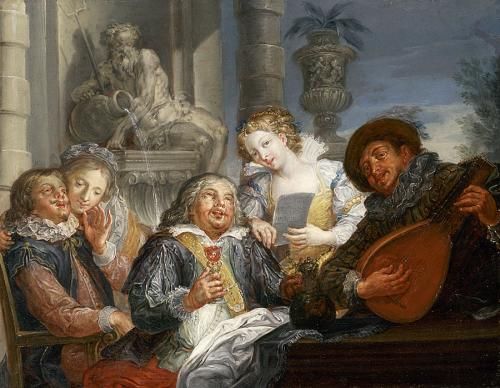 1755 – Natalia Alexeievna of Russia (d. 1776)
1852 – Antoni Gaudí, Spanish architect, designed the Park Güell (d. 1926)
1865 – Robert Henri, American painter and founder of the Ashcan School (d. 1929)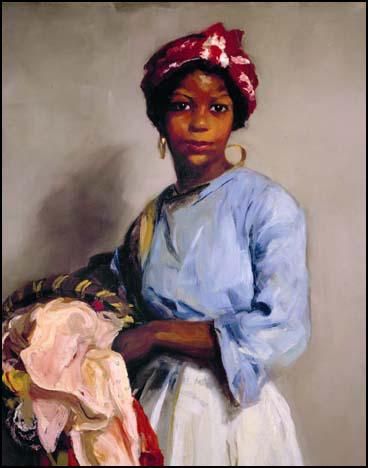 1890 - Charlotte Greenwood, double jointed American actress (d.1977)
1900 – Louis Mountbatten, 1st Earl Mountbatten of Burma, British statesman and naval officer (d. 1979)
1903 – George Orwell, English author (d. 1950)
1903 – Anne Revere, American actress (d. 1990)
1923 – Sam Francis, American painter (d. 1994)
1924 – Sidney Lumet, American director (d. 2011)
1925 – Clifton Chenier, American singer-songwriter and musician (d. 1987)
1925 – June Lockhart, American actress
1935 – Eddie Floyd, American singer-songwriter (The Falcons)
1939 – Harold Melvin, American singer (Harold Melvin & the Blue Notes) (d. 1997)
1940 – Clint Warwick, English bassist (original bassist for The Moody Blues) (d. 2004)
1945 – Carly Simon, American singer-songwriter, actress, and author
1946 – Ian McDonald, English musician (King Crimson and Foreigner)
1947 – Jimmie Walker, American actor
1952 – Tim Finn, New Zealand singer-songwriter (Finn Brothers, Crowded House, and Split Enz)
1954 – Sonia Sotomayor, American jurist
1956 – Anthony Bourdain, American chef and author
1961 – Ricky Gervais, English comedian, actor, and writer
1963 – George Michael, English singer-songwriter, musician, producer, and actor (Wham!)
1969 – Zim Zum, American guitarist and songwriter (The Pop Culture Suicides)
Died on This Day
253 – Pope Cornelius (executed)
1483 – Anthony Woodville, 2nd Earl Rivers, English writer (b. 1440)
1533 – Mary Tudor, Queen of France (b. 1496)
1593 – Michele Mercati, Italian physician and gardener (b. 1541)
1667- Joris van Son, Dutch still life painter (b. 1623)
1671 – Giovanni Battista Riccioli, Italian astronomer (b. 1598)
1673 – Charles de Batz-Castelmore d'Artagnan, French Musketeer (b. c. 1611)
1686 – Simon Ushakov, Russian painter (b. 1626)
1853 - Richard Hume Lancaster, British landscape painter (b. 1774)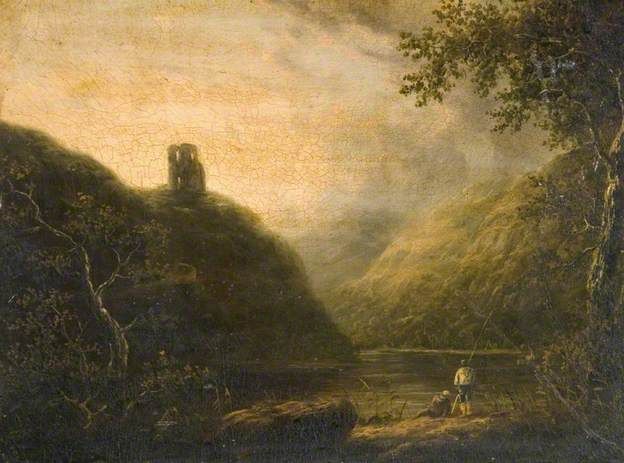 1861 – Abdülmecid I, Ottoman Sultan (b. 1823)
1886 - Friedrich Voltz, German artist (b. 1817)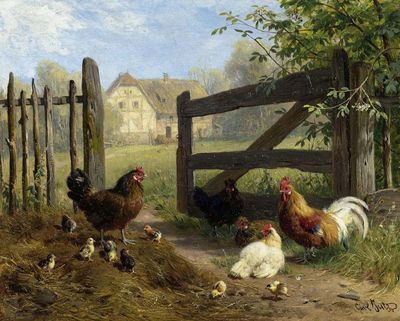 1898 - Nikolai Sverchkov, Russian painter (b. 1817)
1904 - Frederick Sandys, British painter (b. 1829)
1906 – Stanford White, American architect, designed the Washington Square Arch (b. 1853)
1912 - Lawrence Alma-Tadema, Dutch born British painter (b. 1836)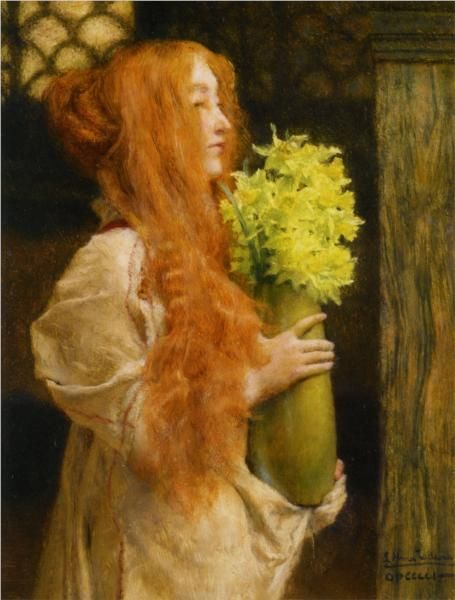 1916 – Thomas Eakins, American artist (b. 1844)
1937 – Colin Clive, English actor (b. 1900) (See Tipple Jar)
1958 - Charles Spencelayh, British artist (b. 1865)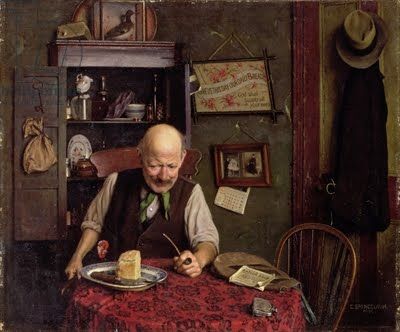 1959 – Charles Starkweather, American spree killer (b. 1938)
1979 – Dave Fleischer, American animator, director, and producer (b. 1894)
1984 – Michel Foucault, French philosopher (b. 1926)
1988 – Hillel Slovak, Israeli-American guitarist and songwriter (Red Hot Chili Peppers and What Is This?) (b. 1962)
1997 – Jacques Cousteau, French oceanographer and explorer (b. 1910)
2003 – Lester Maddox, American politician (b. 1915)
2009 – Farrah Fawcett, American actress (b. 1947)
2009 – Michael Jackson, American singer-songwriter, producer, dancer, and actor (The Jackson 5) (b. 1958)
2009 – Sky Saxon, American singer-songwriter and musician (The Seeds) (b. 1937)
Today is
National Catfish Day
Global Beatles Day
National Columnists Day
Log Cabin Day
National Strawberry Parfait Day