Interrogatories
When you shake hands with someone, do you do the firm grip or just a weak clasp?
Do you use the phone while using the bathroom? Does it bother you when other people in public bathrooms do?
For that matter, do you feel comfortable having very private conversations in public on your phone? Do you enjoy listening to the very private conversations of strangers in public? Have you noticed that people talk louder on their phones than they do in in-person conversations?
The Twitter Emitter
I'd LOVE to see the list of prolife politicians who have facilitated secret abortions for their daughters & mistresses. #standwithwendy

— Sarah Silverman (@SarahKSilverman) June 26, 2013
NO I JUST HAVE SOMETHING IN MY EYE. #doma

— Stephanie (@StephanieWDC) June 26, 2013
Showing House Republican commitment to efficient use of funds, DOMA found unconstitutional after they spent millions defending it

— David Dayen (@ddayen) June 26, 2013
BREAKING: Supreme Court rules that gays can marry as long as blacks can't vote #DOMA #VRA

— The Daily Edge (@TheDailyEdge) June 26, 2013
Karl Rove says DOMA might be safe - he's on the phone with the GOP chair in Hamilton County

— daveweigel (@daveweigel) June 26, 2013
Area Staffer Begins Drafting DODOMA

— Josh Greenman (@joshgreenman) June 26, 2013
Ok, yeah--Scalia believes the SCOTUS couldn't strike down DOMA because it was democratically passed legislation, but can do so to the VRA?

— Ilissa Gold (@Goldni) June 26, 2013
So, if I understand everything coming out of SCOTUS, two black men can get married, but they might have trouble voting. #DOMA

— David Lubar (@davidlubar) June 26, 2013
Justice Scalia: the DOMA decision "demeans this institution." The world: "No, that would be you."

— Dave Zirin (@EdgeofSports) June 26, 2013
Prop 8 ruling means that California must recognize gay marriage and my spell check must recognize "Justiciability"

— Motion To Strike (@MotionToStrike) June 26, 2013
Now that the Supreme Court has ruled against it, House Republicans now need to pass DOMA 37 more times, right?

— LOLGOP (@LOLGOP) June 26, 2013
Yesterday I voted to overturn a legislative body. Today I said it was offensive for a court to do so. The difference is fuck you.

— Antonin Scalia (@SCOTUS_Scalia) June 26, 2013
On This Day
In 1844, Mormon founder Joseph Smith and his brother were killed by a mob outside of a jail in Carthage, IL.
In 1898, Joshua Slocum completed his solo circumnavigation (by boat) of the world, the first man to do so (unless someone else did it first and forgot to write it down).
In 1950, President Truman decided to send U.S. troops to join the conflict in the Korean War.
In 1985, Route 66 was officially decertified as a US Highway.
In 2007, Tony Blair resigned as UK Prime Minister and was succeeded by Gordon Brown.
Born on This Day
1462 – Louis XII of France (d. 1515)
1550 – Charles IX of France (d. 1574)
1667 - Ignace-Jacques Parrocel, French painter (d. 1722)
1846 – Charles Stewart Parnell, Irish politician, founder of the Irish Parliamentary Party (d. 1891)
1869 – Emma Goldman, Lithuanian-American activist and writer (d. 1940)
1875 - Charles Hoffbauer, French painter (d. 1957)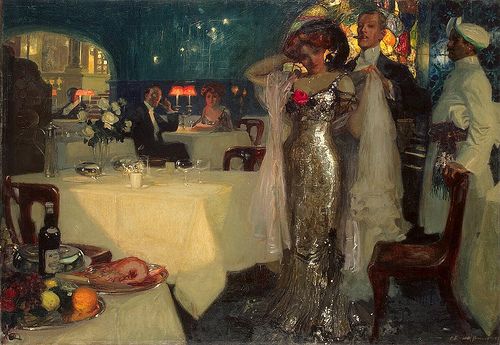 1880 – Helen Keller, American activist and author (d. 1968) This is a repeat (tasteless) hover, in case you missed it the first time.
1880 - Henri Montassier, French painter (d. 1946)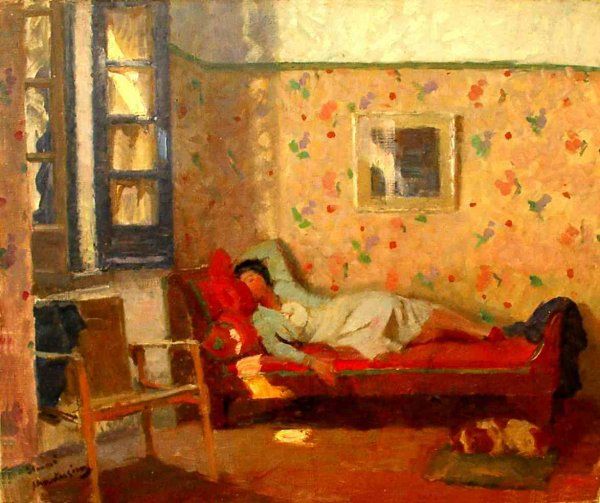 1892 – Paul Colin, French poster artist (d. 1985)
1915 – Grace Lee Boggs, American activist and author
1921 – Muriel Pavlow, British actress
1927 - Tibor Csernus, Hungarian painter
1930 – Ross Perot, Ferengi businessman and politician
1932 – Magali Noël, French actress
1938 – Shirley Anne Field, British actress
1945 – Joey Covington, American drummer (Hot Tuna – Jefferson Airplane) (d. 2013)
1948 – Camile Baudoin, American guitarist (The Radiators)
1949 – Vera Wang, American figure skater and fashion designer
1955 – Isabelle Adjani, French actress
1956 – Ted Haggard, American pastor
1958 – Jeffrey Lee Pierce, American singer-songwriter and guitarist (The Gun Club) (d. 1996)
1966 – J. J. Abrams, American director, writer, and producer
1968 – Kelly Ayotte, American obstructionist politician
Died on This Day
1574 – Giorgio Vasari, Italian painter, architect, and writer (b. 1511)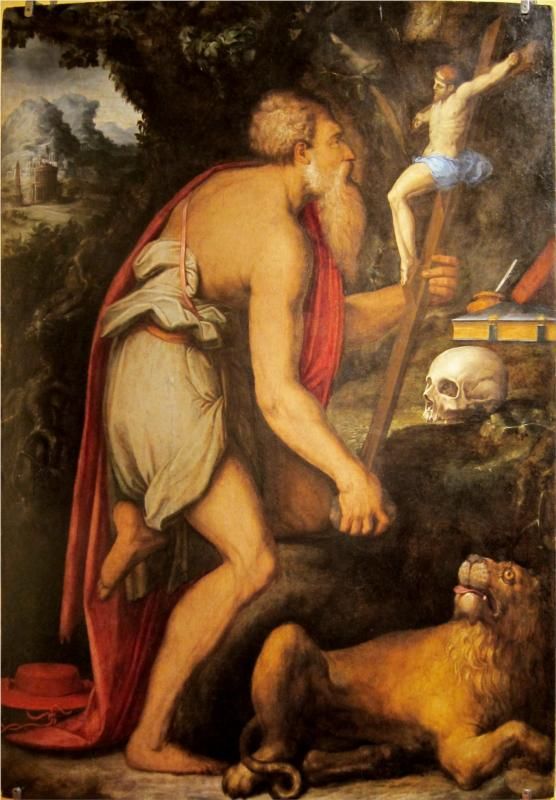 1641 - Michiel Jansz. van Mierevelt, Dutch painter (b. 1567)
1758 - Michelangelo Unterberger, Austrian painter (b. 1695)
1794 – Philippe de Noailles, French nobleman (b. 1715)
1825 – Domenico Vantini, Italian painter (b. 1765)
1839 – Ranjit Singh, 1st Maharaja of the Sikh Empire (b. 1780)
1910 - Edouard Alexandre Sain, French artist (b. 1830)
1927 - Thomas Jacques Somerscales, British painter (b. 1842)
1996 – Albert R. Broccoli, American film producer (b. 1909)
2001 – Jack Lemmon, American actor (b. 1925)
2002 – John Entwistle, English singer-songwriter, musician, and producer (The Who) (b. 1944)
2005 – Shelby Foote, American author and historian (b. 1917)
2005 – Domino Harvey, English bounty hunter (b. 1969)
2009 – Fayette Pinkney, American singer (The Three Degrees) (b. 1948)
2009 – Gale Storm, American actress and singer (b. 1922)
Today is
National HIV Testing Day
Industrial Workers of The World Day
National Handshake Day
Sunglasses Day
National Orange Blossom Day (the drink, not the flower)
National Indian Pudding Day (the first of two)