So many ways to approach Pride. BIG celebration in San Francisco, probably still going on. Parades in New York, Chicago, Seattle, Houston, and yesterday in Minneapolis, St. Petersburg and Albuquerque. All commemorating the Stonewall riots and the beginning of the Gay Liberation Movement. Yes, the Gay Liberation Movement - it predates the acronym and this weekend I'm not going to use it because of the B. (No offense meant, Bs. You can usually pass.) Los Angeles nowadays has its parade on a different weekend than San Francisco for body-count reasons but somehow I don't really think that's necessary any more.
This year the celebrations are probably more significant than we've had since 2003, and that was the most significant since the first one. You probably knew this would be a history diary but it will be fairly brief.
But First, A Word From Our Sponsor:
Top Comments recognizes the previous day's Top Mojo and strives to promote each day's outstanding comments through nominations made by Kossacks like you. Please send comments (before 9:30pm ET) by email to topcomments@gmail.com or by our KosMail message board.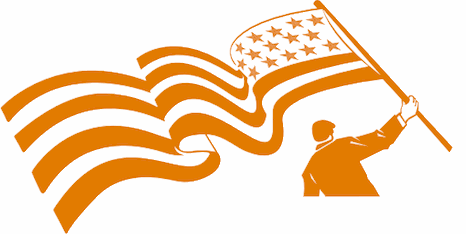 Make sure that you include the direct link to the comment (the URL), which is available by clicking on that comment's date/time. Please let us know your Daily Kos user name if you use email so we can credit you properly. If you send a writeup with the link, we can include that as well. The diarist poster reserves the right to edit all content.
Please come in. You're invited to make yourself at home!
The Stonewall riots themselves have been very well covered here by those of us who study LGBT history, both on the anniversary of the riots themselves and on the occasion when our President wrote it into the mainstream of history in his second inaugural address. What we're discussing is the commemoration of the event during the 44 years between the event and tonight.
The commemoration itself is significant. Here in 2013, we KNOW that in 2014 and for years after the Christopher Street/Stonewall celebrations in California will include the end of Proposition 8 and the resumption of marriage for same-sex couples. As June 1970 approached, however, nobody really knew if the events of the Stonewall Riots would be commemorated at all. In what feels now like a fascinating turn of events, the impetus to remember Stonewall originated in the Gay Liberation movement in Los Angeles, which, as you will remember from an earlier diary, had been in existence in one form or another since the early 1950s. In May 1970, Morris Kight, the founder of the Gay Liberation Front of Los Angeles, announced that there would be a parade down Hollywood Boulevard to celebrate the anniversary of the Stonewall unprising. Mirabile dictu, given the hostility that the Los Angeles Police Department had toward homosexuals, Christopher Street West received permits for the parade with the help of the ACLU and the courts. On that occasion, according to Dudley Clendinnen and Adam Nagourney in Out for Good: The Struggle to Build A Gay Rights Movement in America (1999):
"Homosexuals," [Superior Court] Judge [Richard] Schauer declared, "are also citizens."
New York also had a parade from Greenwich Village to the Sheep Meadow in Central Park, up Fifth Avenue, following the route of the St. Patrick's Day Parade. 1,165 people showed up in Hollywood, and several thousand in New York, and a tradition was born. Again, Clendinnen and Nagourney:
The New York Times . . . found the turnout [in New York] notable enough to put it on the front page of the next day's paper. No one had ever seen so many homosexuals in one place before. On top of the bluff, many of these men and Women, who had grown up so isolated and alone, stood in silence and cried.
Atlanta had its first parade in 1971, and San Francisco, which commemorated the Stonewall riots with a "Gay-In" in Golden Gate Park in 1970, had its first parade in 1972. The rest, as they say, is history.
I should explain my personal experience with these parades, and remember, I didn't come out until the spring of 1971. During the 1970s when we lived in Manhattan, we generally met the New York parade at 59th Street and joined it going through the park to the Sheep Meadow, where there were speeches. The New York celebration was unabashedly political, and we liked that about it. Somewhere between 1972 and 1988, they changed the route in New York from a northbound parade to a southbound parade, starting at 5th Avenue and 42nd Street and proceeding down 5th Avenue and across 8th Street to the Stonewall Inn. I don't know exactly why. In Los Angeles, the parade had already moved from Hollywood Boulevard to Santa Monica Boulevard from Fairfax to San Vicente by 1981, and we just walked down San Vicente Boulevard to watch it. The Los Angeles parade is just fun, with a festival after in San Vicente Park which used to be fun until they jacked up the price of admission. San Francisco, which has always marched down Market Street, has never been able to make up its mind whether it wanted to be political or fun and I think it's still at that point. The years we went a LONG line of leftist political groups, not necessarily gay, were led by a FABULOUS Lesbian samba band called Sistah Boom, and we went to the parade pretty much to see Sistah Boom. The parades can be fun if you're in the right mood. Jim always was in New York and Los Angeles, but not so much in San Francisco.
So pictures. From the New York Times:
The caption: Robert Hart, a fireman, kisses his fiancee, Keith Ford, at the Gay Pride Parade in New York City.
From the New York Daily News:
From
the San Francisco Chronicle
(linked because there are LOTS of pictures):
The caption: San Francisco Mayor Ed Lee(center) waves to the crowds along Market St. during the Annual Pride Parade in San Francisco, CA Sunday June 30th, 2013. For LOTS and LOTS of pictures of the San Francisco parade,
you can't do better than to visit citisven's photodiary.
And about the title, "We are more American." The American Foundation for Equal Rights issued it as a poster for Wednesday night's celebration of the end of Prop 8 and the demise of Section 3 of DOMA. If you have forgotten what a disaster the defense of Prop 8 in Judge Walker's courtroom was, the speaker who said that was David Blankenhorn, the PROPONENTS' star witness, and the exact quote, delivered under cross-examination, was ""we would be more American on the day we permitted same-sex marriage than we were on the day before." So yes, we're well on the way to full equality. Pride indeed!
And now for the stuff that makes this Top Comments:

TOP COMMENTS
June 30, 2013
Thanks to tonight's Top Comments contributors! Let us hear from YOU when you find that proficient comment.
From Dragon5616:
In Armando's analysis of the Roberts' Court, SottoVoce offered good reasons for electing Democrats.

La Gitane offers a personal perspective of the erosion of Milwaukee in Will Smith's rescued diary Milwaukee – A Third World City.
From your humble and intrepid diarist: A lot of flagging tonight.
commonmass identified this calling out of the Chief Justice as a hypocrite by Sotto Voce in his own diary, An Open Letter to John Roberts.

debs2 flagged this comment by ImpeachKingBushII in Susan Gardner's review of Eve Ensler's new book.

j7915 flagged annan's comment about how scared the Republicans in Texas are in the aftermath of Wendy Davis in JLFinch's diary about same. JLFinch's reply to annan is Top Comment-worthy as well.
TOP MOJO
June 29, 2013
(excluding Tip Jars and first comments)
1) You cannot restore... by JeffW — 102
2) oh yeah, baybeeeee! by Cedwyn — 95
3) Let's give him a Democratic House by Troubadour — 85
4) Chalk is temporary. by inclusiveheart — 84
5) Isn't this delicious?! by nomandates — 82
6) I Love His Use Of The Word "Riot" by webranding — 79
7) This is nothing but good news by harrije — 78
8) Get dollar store spray bottles by Horace Boothroyd III — 77
9) Memories of Iraq come to the fore... by detroitmechworks — 77
10) Women outnumbered men, but... by nomandates — 76
11) The city attorney by trumpeter — 75
12) Hugs for the remembrance of Senor Ricardo ;-) by Simple — 75
13) asshole by JLFinch — 73
14) Yes... by nomandates — 72
15) He's setting things up for the thugs to by zenbassoon — 68
16) You used to be able to get the spray bottles with by Susan from 29 — 64
17) you can call it what you like by Frederick Clarkson — 63
18) Like Greenwald said... by kharma — 61
19) Wow. I soooo agree with you. by mzjones — 61
20) ha! by Cedwyn — 60
21) I have a suspicion... by sexgenderbody — 60
22) Herding the GOPasaurs by rat racer — 58
23) They folded under continual pressure by Siri — 58
24) The Marines train out here prior to deployment to by Susan from 29 — 57
25) And from the Dallas County Dem. Party: by tom 47 — 56
26) He's flailing by Catte Nappe — 55
27) more and more terrifying news by BlueDragon — 53
28) without Texas, they've got nothing! by pollwatcher — 52
29) Andy is in a bad mood. by Horsefeathers — 51
30) Ted Cruz agrees... by nomandates — 51
31) This is scary heat! No Viva Las Vegas this by collardgreens — 51
32) Chalk protests outside the City Prosecutors office by patbahn — 51
33) here is what Socalism13 says about itself by Don midwest — 51
For an explanation of How Top Mojo Works, see mik's FAQing Top Mojo
TOP PHOTOS
June 29, 2013

Enjoy jotter's wonderful PictureQuilt below. Just click on the picture and it will magically take you to the comment that features that photo. Have fun, Kossacks!