Happy Monday, Bomberinos! Happy July! Happy birthday to my late older brother, Scott. Happy second half of the year!
Interrogatories
Are you now, or were you ever a smoker? If you are an ex-smoker, what prompted you to quit? How long did it take, and how long has it been?
How old were you when you saw your first adult themed (not porn) film in a theater?
What's a belief that you hold that is out of the mainstream?
If you suddenly had a massive financial windfall, would you want to keep it secret, or let everyone know?
The Twitter Emitter
still boycotting the food network? when does the walmart boycott start? #pauladeen

— helen (@liberalchik) June 28, 2013
Now that immigration is all about the House, will people other than McCain and Graham appear on Sunday shows? HAHA kidding

— daveweigel (@daveweigel) June 28, 2013
Rick Perry could turn Gargamel blue.

— LOLGOP (@LOLGOP) June 28, 2013
If being articulate/accomplished was the key to being treated like a human by Whites, folks wouldn't treat your POTUS like a Pullman Porter.

— Jamilah Lemieux (@JamilahLemieux) June 28, 2013
Can only imagine how sickening it is for families with everything at stake to see immigration covered through lens of electoral politics.

— pourmecoffee (@pourmecoffee) June 28, 2013
Big Data, n.: the belief that any sufficiently large pile of shit contains a pony with probability approaching 1

— James Grimmelmann (@grimmelm) June 28, 2013
Walmart dumped Paula Deen, but continued to sell AR-15 assault rifles after Sandy Hook - interesting ethical credo.

— Piers Morgan (@piersmorgan) June 28, 2013
Trolls walk past #GoogleGlass wearers, whisper Image Search Goatse into the glass's mike

— mollycrabapple (@mollycrabapple) June 28, 2013
One thing we can all agree on: Never use Julian Assange as your travel agent.

— Robert Wright (@robertwrighter) June 29, 2013
Just so you know, I'm not the least bit ashamed that Wendy Davis is from TX.

— Natalie Maines (@1NatalieMaines) June 29, 2013
In Alec Baldwin's defense, he was just quoting Scalia's DOMA dissent.

— Jess Dweck (@TheDweck) June 29, 2013
Yes, Alec Baldwin is a dick. Yes, he is a Democrat. Of course, Ted Bundy was a Republican, if you really wanna play this game.

— William K. Wolfrum (@Wolfrum) June 29, 2013
On This Day
In 1837, England and Wales started civil birth registries. Damned intrusive government spying!
In 1870, the U.S. Department of Justice officially started up.
In 1903, the first Tour de France began. It is believed to have been relatively free of performance enhancing drugs.
In 1908, Abba's big hit SOS officially became the universal distress signal.
In 1963, the U.S. Post Office began using ZIP Codes.
In 1972, England's first official Gay Pride parade took place in London, attracting around 2,000 participants.
In 1979, the Walkman was introduced by Sony.
In 1984, the MPAA replaced the GP rating (which had replaced the M rating) with PG-13.
In 1997, after 156 years as a British colony, Hong Kong reverted to Chinese sovereignty.
In 2007, England banned smoking in all enclosed workplaces and indoor public spaces.
Born on This Day
1481 – Christian II of Denmark (d. 1559)
1506 – Louis II of Hungary (d. 1526)
1534 – Frederick II of Denmark and Norway and Duke of Schleswig (d. 1588)
1700 - Mattheus Verheyden, Dutch artist (d. 1777)
1804 – George Sand, French writer (d. 1876)
1831 - Theodor Pixis, German painter, (d. 1907)
1858 - Willard Metcalf, U.S. Impressionist painter and illustrator (d. 1925)
1869 – William Strunk, Jr., American author (The Postman Always Rings Twice) (d. 1946)
1885 - Max Oppenheimer, Austrian painter and printmaker (d. 1954)
1886 – Gabrielle Robinne, French actress (d. 1980)
1887 – Amber Reeves, British feminist writer (d. 1981)
1888- Alberto Magnelli, Italian painter (d. 1971)
1892 – James M. Cain, American author and journalist (d. 1977)
1899 – Thomas A. Dorsey, American composer (known as the Father of Gospel Music, and not to be confused with Tommy Dorsey) (d. 1993)
1899 – Charles Laughton, English actor (best Captain Bligh ever) (d. 1962)
1902 – William Wyler, French-American director (The Best Years of Our Lives) (d. 1981)
1911 - Toshi Yoshida, Japanese painter (d. 1995)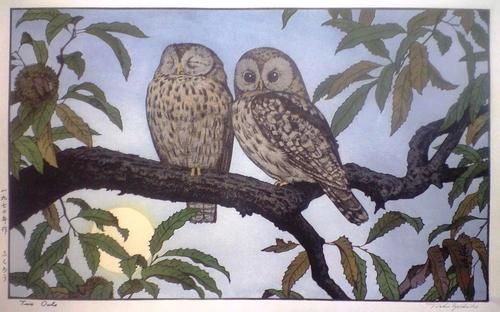 1912 – David Brower, American environmentalist, founder of Friends of the Earth (d. 2000)
1914 – Earle Warren, American saxophonist and singer (d. 1994)
1915 – Willie Dixon, American singer-songwriter, musician, and producer (d. 1992)
1916 – Olivia de Havilland, English-American actress (Gone With the Wind, The Heiress)
1925 – Farley Granger, American actor (d. 2011)
1931 – Leslie Caron, French actress and dancer (Gigi)
1934 – Jamie Farr, American actor (Corporal Klinger)
1934 – Jean Marsh, English actress (co-created and starred in the precursor to Downton Abbey, Upstairs, Downstairs)
1935 – James Cotton, American singer-songwriter and harmonica player
1936 – Syl Johnson, American singer, musician, and producer
1939 – Delaney Bramlett, American singer-songwriter, guitarist, and producer (Delaney & Bonnie) (d. 2008)
1942 – Geneviève Bujold, Canadian actress (Anne of the Thousand Days, King of Hearts)
1945 – Debbie Harry, American singer-songwriter and actress (Blondie)
1950 – David Duke, American politician, writer, activist, and white supremacist
1951 – Fred Schneider, American singer-songwriter and keyboardist (The B-52's)
1951 – Victor Willis, American singer-songwriter, pianist, and actor (Village People)
1952 – Dan Aykroyd, Canadian actor and screenwriter
1961 – Diana, Princess of Wales (d. 1997)
1962 – Andre Braugher, American actor
1963 – Roddy Bottum, American singer and musician (Faith No More)
1967 – Pamela Anderson, Canadian-American model, actress (Baywatch)
1971 – Missy Elliott, American rapper, songwriter, producer, dancer, and actress
1975 – Sufjan Stevens, American singer-songwriter and musician
1977 – Liv Tyler, American actress and model (Lord of the Rings)
Died on This Day
1589 — Lady Saigō, Japanese concubine (b. 1552)
1666 - Jan Abrahamsz. Beerstraaten, Flemish painter (b. 1622)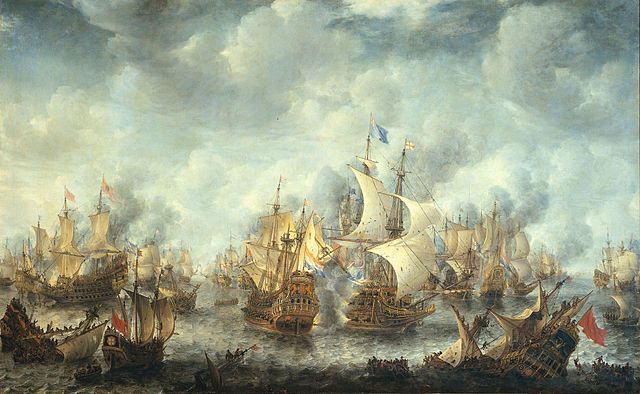 1708 – Tekle Haymanot I of Ethiopia (b. 1706)
1735 - Jean Ranc, French painter (b. 1674)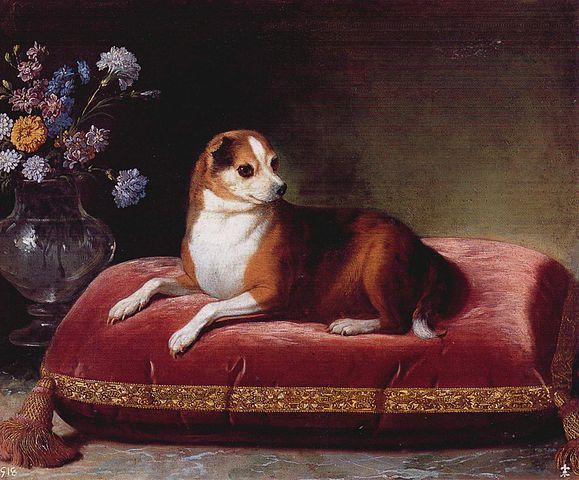 1821 - César van Loo, French painter (b. 1743)
1839 – Mahmud II, Ottoman Sultan (b. 1785)
1847 - Georg Friedrich Kersting, German painter (b. 1785)
1860 – Charles Goodyear, American inventor (b. 1800)
1884 – Allan Pinkerton, American detective and anti-labor person, founded the agency that was later hired as strikebreakers (b. 1819)
1896 – Harriet Beecher Stowe, American abolitionist and writer (b. 1811)
1904 - George Frederick Watts, British painter (b. 1817)
1925 – Erik Satie, French composer (b. 1866)
1925 - Jan Veth, Dutch painter (b. 1864)
1950 – Eliel Saarinen, Finnish-American architect, designed Cranbrook Educational Community (b. 1873)
1974 – Juan Perón, Argentine military officer and politician, President of Argentina (b. 1895)
1983 – Buckminster Fuller, American architect and philosopher, designed the Montreal Biosphère (b. 1903)
1991 – Michael Landon, American actor (I Was a Teenage Werewolf) (b. 1936)
1995 – Wolfman Jack, American radio host (b. 1938)
1996 – Margaux Hemingway, American actress and model (b. 1954)
1997 – Robert Mitchum, American actor (Night of the Hunter) (b. 1917)
1999 – Edward Dmytryk, Canadian director, one of the Hollywood Ten (The Caine Mutiny) (b. 1908)
1999 – Sylvia Sidney, American actress (b. 1910)
2000 – Walter Matthau, American actor (b. 1920)
2004 – Marlon Brando, American actor (b. 1924)
2005 – Luther Vandross, American singer-songwriter and producer (b. 1951)
2009 – Karl Malden, American actor (b. 1912)
Today is
Emancipation Day (Netherlands Antilles)
Emancipation Day or Keti Koti (Suriname)
Independence Day, celebrates the independence of Burundi from Belgium in 1962.
Independence Day, celebrates the independence of Rwanda from Belgium in 1962.
International Tartan Day (Australia and New Zealand)
Creative Ice Cream Flavor Day
National Gingersnap Day
Build a Scarecrow Day
International Joke Day
Canada Day
July is
National Anti-Boredom Month
National Baked Bean Month
National Culinary Arts Month
National Hot Dog Month
National Ice Cream Month
National July Belongs to Blueberries Month
National Picnic Month
Family Golf Month
National Grilling Month
National Cell Phone Courtesy Month
National Flash a Trucker Day