Interrogatories
Do you know your Bacon Number (how many degrees of separation you are from him)? Use the handy link: http://oracleofbacon.org/ (you'll have to enter someone you know or have met, or a friend of a friend, unless you have some Hollywood credits.)
Do you invest in the stock market at all?
What additions/subtractions to your neighborhood would make it a perfect place to live?
What's for dinner tonight?
Do you enjoy speaking in front of a crowd, or does it make you nervous?
The Twitter Emitter
Ahh yes, my favorite 4th of July season game: Fireworks or gunfire?

— Byron Tau (@ByronTau) June 24, 2013
If at first you don't succeed, blame someone else.

— Mr Roger Quimbly (@RogerQuimbly) July 1, 2013
Had a gerat 4th fo July. Kind f hrd 2 typ w 3 fnigers mssing

— Conan O'Brien (@ConanOBrien) July 6, 2013
Anyone who says smoking pot made Trayvon violent has never poked pot....dude. #ZimmermanTrial

— Dave Ryan (@maddogg2463) July 6, 2013
Twitter is often the opportunity to talk directly with the guy muttering in the grocery store who you avoid later in the parking lot.

— Ethan Peretz (@MperiousRex) July 7, 2013
Why do guns have greater Constitutional protection in the US than women? #ERA

— Darcy Burner (@DarcyBurner) July 7, 2013
Ever notice that people who praise austerity always want it applied to someone else?

— Peter Flom (@peterflom) July 7, 2013
I hate it when the Dalai Lama gets all emptier-than-thou.

— John Fugelsang (@JohnFugelsang) July 7, 2013
If you have a right to your own opinion, then I have a right to tell you how stupid it is.

— Bill Murray (@BiIIMurray) July 7, 2013
I wish Twitter would verify Me. Hell, I wish ANYBODY would verify Me.

— God (@TheTweetOfGod) July 7, 2013
The easiest way to get Rick Perry to leave women alone would be if Planned Parenthood were to rename its facilities "fertilizer plants"

— The Daily Edge (@TheDailyEdge) July 7, 2013
On This Day
In 1776, the Declaration of Independence was read to the public for the first time in Independence Square in Philadelphia.
In 1889, the Wall Street Journal debuted.
In 1907, the very first Ziegfeld Follies was held at the rooftop theatre Jardin de Paris in New York.
In 1932, the Dow hit 41.22, its lowest point of the entire Depression.
In 1948, the U.S. Air Force began accepting female recruits for the WAF.
In 1970, President Nixon addressed the issue of Native American Self Determination, making it official U.S. policy.
In 2010, the Space Shuttle Atlantis took off for the last time, marking the beginning of the end of the Space Shuttle program.
Born on This Day
1593 – Artemisia Gentileschi, Italian painter (d. 1653)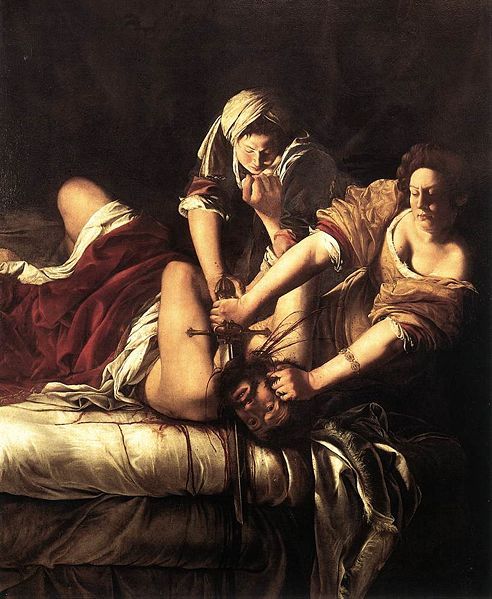 1604 – Christiaen van Couwenbergh, Dutch painter (d. 1667)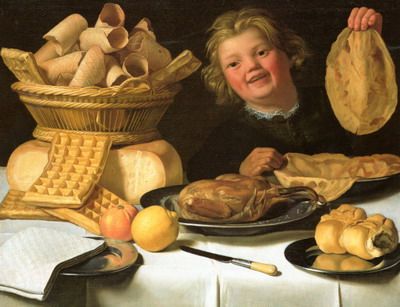 1816 – Charles Édouard Boutibonne, French Academic painter (d. 1897)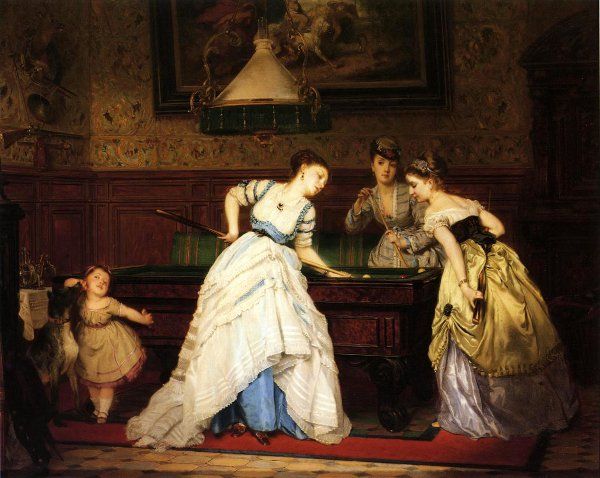 1822 – Friedrich Kaulbach, German painter (d. 1903)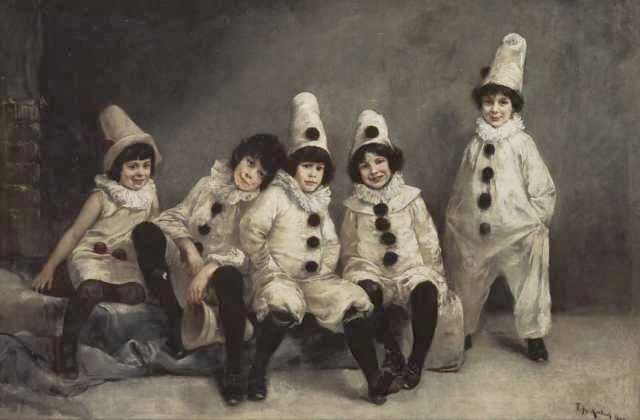 1831 – John Pemberton, American chemist, inventor of Coca-Cola (d. 1888)
1838 – Ferdinand von Zeppelin, German general and aircraft manufacturer (d. 1917)
1839 – John D. Rockefeller, American industrialist and philanthropist, founded the Standard Oil Company (d. 1937)
1851 - J. Ottis Adams, American impressionist painter (d. 1927)
1867 – Käthe Kollwitz, German painter and sculptor (d. 1945)
1892 – Pavel Korin, Russian painter (d. 1967)
1906 – Philip Johnson, American architect, designed the IDS Center and PPG Place, not to mention the famous Glass House (d. 2005)
1907 – George W. Romney, American businessman and politician; Mitt's daddy (d. 1995)
1908 – Louis Jordan, American singer-songwriter, saxophonist, and actor (Tympany Five) (d. 1975)
1908 – Nelson Rockefeller, American politician, 41st Vice President of the United States (d. 1979)
1911 - Gertrude Niesen, torch singer and actress (d. 1975)
1917 – Faye Emerson, American actress (d. 1983)
1926 – Elisabeth Kübler-Ross, Swiss psychiatrist who came up with the 5 Stages of Grief (Denial, Anger, Bargaining, Depression, Acceptance) (d. 2004)
1934 – Marty Feldman, British comedian and actor (d. 1982)
1942 – Phil Gramm, American politician, the jerk who got the Glass-Steagall Act repealed, paving the way for the current economic crisis.
1944 – Jai Johanny Johanson, American drummer (The Allman Brothers Band)
1944 – Jeffrey Tambor, American actor
1949 – Wolfgang Puck, Austrian celebrity chef
1951 – Anjelica Huston, American actress
1958 – Kevin Bacon, American actor
1961 – Andrew Fletcher, English singer and musician (Depeche Mode)
1962 – Joan Osborne, American singer-songwriter and guitarist
1968 – Billy Crudup, American actor
1970 – Beck, American singer-songwriter, musician, and producer
1985 – Jamie Cook, English musician and songwriter (Arctic Monkeys)
1998 – Jaden Smith, American actor
Died on This Day
1153 – Pope Eugene III (b. c. 1087)
1623 – Pope Gregory XV (b. 1554)
1721 – Elihu Yale, Welsh merchant and philanthropist (b. 1649)
1797 - Hendrik Willem Schweichardt, German painter (b. 1746)
1822 – Percy Bysshe Shelley, English poet (b. 1792)
1823 - Sir Henry Raeburn, Scottish painter (b. 1756)
1840 - Carel Lodewijk Hansen, Dutch painter (b. 1765)
1873 – Franz Xaver Winterhalter, German painter (b. 1805)
1917 – Tom Thomson, Canadian painter (b. 1877)
1925 – Robert Polhill Bevan, English painter of the Camden Town Group (b. 1865)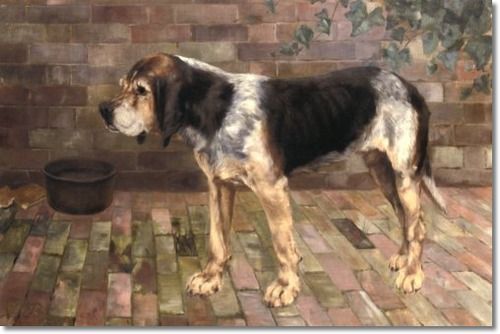 1939 – Havelock Ellis, English physician (b. 1859)
1971 – Charlie Shavers, American trumpet player (b. 1920)
1979 – Michael Wilding, English actor (b. 1912)
1990 – Howard Duff, American actor (b. 1913)
1991 – James Franciscus, American actor (b. 1934)
1994 – Dick Sargent, American actor (b. 1930)
1999 – Pete Conrad, American astronaut (b. 1930)
2006 – June Allyson, American actress (b. 1917)
2011 – Betty Ford, American activist and founder of the Betty Ford Center, 40th First Lady of the United States (b. 1918)
2012 – Lionel Batiste, American singer and musician (Treme Brass Band) (b. 1931)
2012 – Ernest Borgnine, American actor (b. 1917)
Today is
National Milk Chocolate with Almonds Day
Don't Put All Your Eggs in One Omelette Day
Video Games Day
International Town Criers Day
SCUD Day (Savor the Comic, Unplug the Drama)