Reading, writing, and racism
Commentary by Black Kos Editor Denise Oliver-Velez
While watching the local news in NY, I ran across a small story which has wider implications for all of us. It concerns a special high school in New York City, designed to educate Spanish-speaking immigrants, which is a cause I support. Unfortunately, rather than making news because of a focus on its education program, the school has made local headlines because its new principal has been charged with making racist remarks about the only African American teachers at the school, John Flanagan and Heather Hightower, who have been terminated. Lisa-Erika James, the only other black teacher, was no longer at the school because the theater program she taught was eliminated.
The assistant principal, who is white, is one of the people backing up those charges against the principal Minerva Zanca, since he has submitted an affidavit detailing statements made by the principal—to him—when the black teachers were not present.
A broad coalition of community people has come together—black, latino, asian and white, to protest the situation at the school, and they are demanding an investigation and the firing of the principal. A facebook page was set up to help organize the protest.
Here's a link to the news video coverage, and the story.

NEW YORK (WABC) -- It is a high school created for the children of immigrants; many students speak only Spanish when they arrive. The educators here, who spoke exclusively to Eyewitness News, say it requires a principal who is comfortable with racial diversity, but they say that is not the kind of principal they have now.

At the building that includes Pan American International High School in Queens, John Flanagan says he knew he was not his principal's favorite teacher.

"She had something against me, personally," he said.

The principal is Minerva Zanca, who took over the school last year. Educators call her intimidating, but they did not expect what they say they learned about Ms. Zanca after a teacher evaluation meeting in her office, where she had harsh criticism for John Flanagan.

Assistant principal Anthony Riccardo who was also at the meeting, recalled a statement she made about Flanagan.

"When he left the room, she turned to me and said, 'Did you see his big lips quiver?"

Mr. Riccardo wrote that account in an affidavit.
He also reported

During a conversation in December, following an observation of Hightower, Riccardo stated that Zanca said the teacher "looked like a gorilla in a sweater." Another time, he said the principal referred to Hightower's hair as "nappy" and said, "I could never have hair like that."
I am very familiar with the neighborhood in Queens, where I have lived in the past, but knew nothing about the school, which I found listed in the
InsideSchools Guide
Students at Pan American International High School all speak Spanish and have been in the United States for less than four years. They come from Ecuador, Honduras, Mexico, Columbia and other countries. The principal, the secretaries and the counselors speak Spanish, but most of the teachers speak only English. The goal is to help students learn English, finish high school and prepare for college. Pan American is part of a successful network of high schools designed for new immigrants.

New arrivals take classes with students who have been in the United States a while. Ninth and 10th graders take class together, as so do 11th and 12th graders, so students can help each other. In an art class we visited, an older boy helped a younger boy talk about a painting by Pablo Picasso. The first boy said a word in English and the other boy repeated the word. Students were focused and attentive in the classes we visited. Older students do not usually bully new students because so many of them know what it is like to come to a new country. Teachers give all instruction in English and students must present samples of their work in English twice a year.
A news article, covering this controversy mentioned recent ratings for
the school
.
The Pan American school opened just a few years ago and got a D rating on its past two report cards from the city. It serves new immigrant students who are not yet fluent in English, nearly all of whom are Hispanic. Teachers union chapter chair Peter Lamphere said the teachers who filed the complaints are the only black educators in the school.

Queens City Council member Julissa Ferreras sent a letter to Chancellor Dennis Walcott urging an investigation, and a petition was circulating last month urging Walcott to terminate Zanca.

Riccardo said he is currently fighting for his job because the principal tried to remove him this spring, after he gave Hightower a satisfactory rating. He said a third teacher, Lisa-Erika James, lost her position when the principal decided to shut down the theater program she ran. James is also black and has also filed a complaint.

The D.O.E. has a strict anti-discriminatory policy that protects employees from discrimination based on race, color, ethnicity, gender and sexual orientation.
Why do I think this has broader implications? First, because it is an example of a white male taking an open anti-racist stance. Bigoted remarks made to him "privately" by the principal were not ignored, or excused. Second, because as activists we have to address bigotry in all its forms, and in a society that openly supports racist and xenophobic positions from the majority on the Supreme Court, to a chunk of Congress, which is also a society whose demographics are changing rapidly, we need to face squarely the complex issues we will are challenged with in building strong multi-cultural coalitions.
I have a long history fighting against systemic racism and bigotry—not only the built in racism in our society, but the racist attitudes between and among people's of color.
When I was member of the Young Lords Party, a chunk of our community education efforts were focused on racism in the Puerto Rican community, a population that has African, Taino native and European Hispanic roots. I spend half of my time as an educator these days confronting Caribbean bigotries—Dominican's versus Haitians, and the "Spanish" Caribbean versus the "black' English speaking sector.
I deal also with the complex socio-economic issues of anti-immigrant attitudes in the black American community towards black (African and Caribbean), and Asian immigrants, as well confronting the racialized attitudes immigrants bring with them, or learn very quickly when they get here.
I am able to, by virtue of an accident of birth and growing up, have a foot in three racial/ethnic communities, where I am often the recipient of bigoted asides from those who are unaware of my status as a black female, who is bi-lingual, partially raised by a white grandmother, who went to a Hebrew school, is married to a Puerto Rican, and who has Korean-American and Filipino relatives.
I had a choice to make early in life, and a challenge issued to me by my parents. I could remain silent, or I could fight back. I chose to fight by building bridges between and among communities.
This is a challenge we should all embrace, if we are serious about changing the world around us.
~~~~~~~~~~~~~~~~~~~~~~~~~~~~~~~~~~~~~~~~~~~~~~~~~~~
News by dopper0189, Black Kos Managing Editor
~~~~~~~~~~~~~~~~~~~~~~~~~~~~~~~~~~~~~~~~~~~~~~~~~~~


~~~~~~~~~~~~~~~~~~~~~~~~~~~~~~~~~~~~~~~~~~~~~~~~~~~
As much as I would love to see this written into our constitution. Amending the constitution is a very difficult task. Color Lines: Is a Constitutional Right to Vote Attainable?
~~~~~~~~~~~~~~~~~~~~~~~~~~~~~~~~~~~~~~~~~~~~~~~~~~~
The weapons available to DOJ for protection efforts are quite limited now under the Supreme Court's ruling. The prophylactic effect that gave Justice the power to review an election change for possible discriminatory effects in jurisdictions with the worst problems are now gone. Now the DOJ and voters can in most cases only seek legal redress for discrimination after it has already happened, and then hope for the best in terms of remedy.
What many have been calling for, even before the Supreme Court's decision, is an explicit guaranteed right to vote through amendment of the U.S. Constitution.
"Most Americans are surprised to learn that there is no provision in the Constitution or federal law that affirmatively guarantees all citizens the freedom to vote," said ColorofChange.com executive director Rashad Robinson in a statement after the Shelby vs. Holder decision. "We need a constitutional amendment that guarantees the freedom to vote for every citizen regardless of race and that protects against attempts to disenfranchise voters regardless of where they live."
A new amendment finally codifying an explicit right to vote for all Americans would force federal courts to use a "strict scrutiny" standard when reviewing new voting law challenges, returning the burden back to states and jurisdictions to prove that new election changes won't lead to disenfranchisement. It would guarantee that every citizen who wanted to vote could access their ballot free of any burdens or restrictions.
Also, it would "send a signal to state legislatures and courts that any barriers to our democracy must be carefully devised so that they don't disenfranchise people," as Advancement Project co-director Judith Browne-Dianis told Jamelle Bouie at American Prospect earlier this year.


Creative Commons/kjd
~~~~~~~~~~~~~~~~~~~~~~~~~~~~~~~~~~~~~~~~~~~~~~~~
What does Gitmo-style force-feeding look like? Slate: Watch Yasiin Bey (aka Mos Def) Try, Fail to Undergo Gitmo-Style Force-Feeding.
~~~~~~~~~~~~~~~~~~~~~~~~~~~~~~~~~~~~~~~~~~~~~~~~
More than 100 of the 166 detainees being held at Guantánamo are currently participating in a hunger strike that began back in February. More than 40 of those prisoners are being force-fed, according to the latest word from the U.S. Navy. What does that force-feeding look like? Yasiin Bey—the actor, activist, and rapper better known as Mos Def—teamed up with human rights group Reprieve to show us. What followed is difficult to watch, but then again it's supposed to be.




~~~~~~~~~~~~~~~~~~~~~~~~~~~~~~~~~~~~~~~~~~~~~~~~~~~


~~~~~~~~~~~~~~~~~~~~~~~~~~~~~~~~~~~~~~~~~~~~~~~~~~~
There are many more barriers to growth than many people people realize. New York Times: For Many in Africa, Lack of Electricity Is Barrier to Growth.
~~~~~~~~~~~~~~~~~~~~~~~~~~~~~~~~~~~~~~~~~~~~~~~~~~~
Alex Adrian, a carpenter at Yasir Ahmed Hardware, proudly brought out his newest purchase on Monday afternoon, a small lamp with a square solar panel to charge it.
He still had the receipt for 45,000 Tanzanian shillings, or about $28, pay for roughly two full days of work here. Two days of work, that is, unless the power goes out, as it often does. In that case, work stops and no one gets paid. At home, families have to skip meals.
A few minutes earlier, nine workers had huddled around Mr. Adrian, watching President Obama's arrival at the airport in Tanzania on the tiny screen of his phone. The discussion turned to how the United States could help their country. The answer was unequivocal and unanimous: Electricity.
"We know we have natural gas supplies in this country and we want to use them to provide affordable electricity for work," Mr. Adrian said. "All we need Obama to help us with is a reliable supply of electricity."
Mr. Obama has begun a new push to bring power to the two-thirds of sub-Saharan Africans who have no access to electricity, one of the cornerstones of his policy for the continent. That would mean light for schoolchildren to do their homework after sunset and refrigerators to keep food from spoiling. It would also mean more jobs and more development.


~~~~~~~~~~~~~~~~~~~~~~~~~~~~~~~~~~~~~~~~~~~~~~~~~~~

~~~~~~~~~~~~~~~~~~~~~~~~~~~~~~~~~~~~~~~~~~~~~~~~~~~
A production of The Amen Corner has enthralled Britain with its universal themes on religion. The Root: Baldwin's Harlem Comes to London.
~~~~~~~~~~~~~~~~~~~~~~~~~~~~~~~~~~~~~~~~~~~~~~~~~~~
Harlem has come to London, and what a marvelous spectacle it is to behold. To be precise, it is James Baldwin's Harlem of 1953 -- complete with haunting, sensual jazz music, uplifting Pentecostal songs and the majestic cadences of evangelical oratory -- that has the South Bank completely enthralled.
Baldwin's The Amen Corner, his debut 1954 play based in part on his own years as a teenage Pentecostal preacher, has been given new life in a magisterial production at London's National Theatre, led by acclaimed British director Rufus Norris and starring Marianne Jean-Baptiste (the Oscar-nominated black British actress famous for her role in CBS's Without a Trace).
It is the story of Sister Margaret, a domineering Harlem pastor and tyrannical matriarch whose grip on her ebullient congregation is suddenly challenged when her errant husband, Luke, a jazz musician, unexpectedly returns after a decade away and her dutiful-but-frustrated 18-year-old son, David, seeks to shun the church and become a musician like his father.
There are bravura performances all around, especially from Lucian Msamati as Luke, who masterfully captures the braggadocio, effortless cool and gloriously unrepentant joie de vivre of the dying musician who wants to be reunited with his wife. Jean-Baptiste, too, is exceptional and brings deft emotional nuances to the role of Margaret, oscillating between smug, sanctified certainty and the heartrending pathos of recapturing a love she had abandoned in favor of God.
Despite being a searing critique of the role of the church in African-American society, Baldwin's work never denies the very real power of religion to uplift downtrodden, oppressed people or the genuine solace and consolation that it can offer.


Lucian Msamati as Luke and Marianne Jean-Baptiste as Sister Margaret (Richard Hubert Smith)
~~~~~~~~~~~~~~~~~~~~~~~~~~~~~~~~~~~~~~~~~~~~~~~~~~~

~~~~~~~~~~~~~~~~~~~~~~~~~~~~~~~~~~~~~~~~~~~~~~~~~~~
By editing the racism and homophobia off of Big Brother, CBS helps to perpetuate the myth that these are no longer current issues. New York Times: On Big Brother Racial and Gay Slurs Abound.
~~~~~~~~~~~~~~~~~~~~~~~~~~~~~~~~~~~~~~~~~~~~~~~~~~~
Among the remarks: GinaMarie Zimmerman, who is white, was heard insulting African-Americans and equating them to "tokens." When she referred to an African-American housemate as dark, another white contestant, Aaryn Gries, responded, "Be careful what you say in the dark; might not be able to see that bitch." About an Asian-American participant, Ms. Gries was heard saying: "Dude, shut up. Go make some rice!" Ms. Gries was also heard criticizing an openly gay contestant, using an epithet to argue that no one would vote for the participant. Another contestant, Spencer Clawson, has uttered words, unpublishable here, targeting gays and women.
As the controversy bubbled up, CBS emphatically said that it did not condone the prejudicial comments. It said the same thing in 2011, the last time there was outrage about hateful words on the show's Internet stream. But to some viewers, this time felt different.
"I've watched all but two seasons of 'Big Brother' and have never seen players so vocal and unapologetic about their bigotry," said Ragan Fox, an associate professor of communication studies at California State University, Long Beach, who is gay and was a contestant in 2010.
On June 30 he wrote an open letter to the producers urging them not to sanitize the television version of the show. "What's the point," he asked, "in casting gay, Asian-American and African-American characters if producers are going to edit out the racism and homophobia these contestants deal with while playing the game?"


The diverse cast of CBS' Big Brother (CBS photo archives)
~~~~~~~~~~~~~~~~~~~~~~~~~~~~~~~~~~~~~~~~~~~~~~~~~~~~~~~~~~
Voices and Soul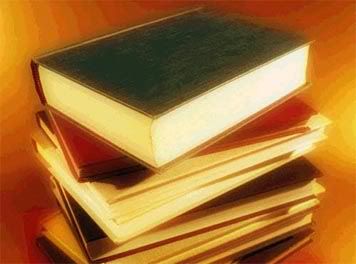 by Justice Putnam
Black Kos Poetry Editor
The Prison Industrial Complex insists that it is a growth industry; and it's hard to argue with that assessment. With the building of ever more prisons, both by Government and Private Industry, with mandatory sentencing and inflexible drug laws; the resonant cadences of chain gangs past can be heard echoing from sea to shining sea.
It is presumed that Drug Prohibition began with the Harrison Act of 1914, but California enacted the Nation's first anti-narcotics law in 1875 in response to anti-chinese sentiment. Ostensibly enacted to crack down on opium dens, the law was used to incarcerate or banish Chinese nationals deemed as unfair competition with white workers. When several boatloads of Punjabi Sikhs landed in San Francisco in 1910, it sparked an uproar of protest from Asian exclusionists, who pronounced them to be even more unfit for American civilization than the Chinese. Immigration authorities capped the influx at little more than 2,000 in the state, mostly in agricultural areas of the Central Valley. Even so, the Sikhs remained a popular target by racists of the times; and were accused of many crimes, all while under the influence of hashish or marijuana. In the 1920's and 1940's, when Braceros and other workers from Mexico were no longer needed, even harsher laws were enacted to hasten their exodus. Anti-narcotics laws were also enacted in the South to intimidate the black population and used as an excuse to deny them the vote.
To ignore the racial animus that drives the Prison Industrial Complex, is to ignore the obvious; it is to ignore the history of our nation.
Divide and Conquer is a strategy used by military and political professionals alike. If people can be divided by culture and race, the job of the General or the Oligarch runs smoother. It runs smoother still, if the divisions extend within those very cultures and races, as well.
A Fable

Once upon a today and yesterday
and nevermore there were 7 men and women all locked
up in prison cells. Now these 7 men and women
were innocent of any crimes; they were in prison
because their skins were black.

Day after day, the prisoners paced their cells,
pining for their freedom.

And the non-black jailers would
laugh at the prisoners and beat them
with sticks and throw their food on the floor.

Finally, prisoner #1 said,
"I will educate myself and emulate
the non-colored people.
That is the way to freedom
c'mon, you guys, and follow me."

"Hell, no," said prisoner #2.
"The only way to get free is
to pray to my god and he will deliver you like
he delivered Daniel from the lion's den,
so unite and follow me."

"Bullshit," said prisoner #3.
"The only way
out is thru this tunnel i've been
quietly digging, so c'mon, and follow me."

"Uh-uh," said prisoner #4,
"that's too risky.
The only right
way is to follow all the rules
and don't make the non-colored people angry,
so c'mon brothers and sisters and unite behind me."

"Fuck you!" said prisoner #5,
"The only way
out is to shoot
our way out, if all of
you get together behind me."

"No," said prisoner #6,
"all of you are incorrect;
you have not analyzed the
political situation by my
scientific method and historical meemeejeebee.
All we have to do is wait long enough
and the bars will bend from their own inner rot.
That is the only way."

"Are all of you crazy," cried prisoner #7.
"I'll get out by myself,
by ratting on the rest of you
to the non-colored people.
That is the way, that is the only way!"

"No-no," they
all cried, "come and follow me.
I have the
way, the only way to freedom."

And so they argued, and to this day
they are still arguing;
and to this day they are still
in their prison cells,
their stomachs
trembling with fear.
~~~~~~~~~~~~~~~~~~~~~~~~~~~~~~~~~~~~~~~~~~~~~~~~~~~~~~~
Welcome to the Black Kos Community Front Porch