Voices and Soul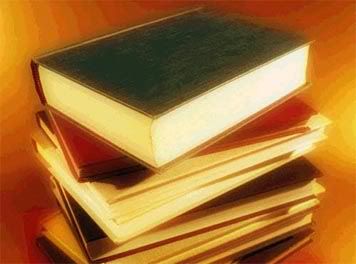 by Justice Putnam
Black Kos Poetry Editor
The Nigerian Poet, Playwright, Actor and Political Activist, Wole Soyinka, was awarded the Nobel Prize for Literature in 1986; the first African writer to be so recognized. Though much of his early work satirized the absurdities of his society with gentle humor and an affectionate spirit; as the struggle for independence in Nigeria turned sour, Soyinka's work took on a darker tone. One such example is a conversation between two adversaries who are often pitted against each other, two adversaries who, in the heat of battle, believe one is the master of the other, yet each are one and the same; and so Soyinka offers us a discussion between a...
Civilian and Soldier

My apparition rose from the fall of lead,
Declared, 'I am a civilian.' It only served
To aggravate your fright. For how could I
Have risen, a being of this world, in that hour
Of impartial death! And I thought also: nor is
Your quarrel of this world.
You stood still
For both eternities, and oh I heard the lesson
Of your training sessions, cautioning -
Scorch earth behind you, do not leave
A dubious neutral to the rear. Reiteration
Of my civilian quandary, burrowing earth
From the lead festival of your more eager friends
Worked the worse on your confusion, and when
You brought the gun to bear on me, and death
Twitched me gently in the eye, your plight
And all of you came clear to me.
I hope some day
Intent upon my trade of living, to be checked
In stride by your apparition in a trench,
Signalling, I am a soldier. No hesitation then
But I shall shoot you clean and fair
With meat and bread, a gourd of wine
A bunch of breasts from either arm, and that
Lone question - do you friend, even now, know
What it is all about?

-- Wole Soyinka
Wole Soyinka
~~~~~~~~~~~~~~~~~~~~~~~~~~~~~~~~~~~~~~~~~~~~~~~~~~~
News by dopper0189, Black Kos Managing Editor
~~~~~~~~~~~~~~~~~~~~~~~~~~~~~~~~~~~~~~~~~~~~~~~~~~~


~~~~~~~~~~~~~~~~~~~~~~~~~~~~~~~~~~~~~~~~~~~~~~~~~~~
Show Me the Numbers: Black students need parent-school partnerships. Here's how to build those bridges. The Root: Fixing the Miseducation of Black Children.
~~~~~~~~~~~~~~~~~~~~~~~~~~~~~~~~~~~~~~~~~~~~~~~~~~~
Like millions of parents, I want the best education for my children. As a black parent, I am cognizant of the persistent racial inequities and biases in the school system. Black children need to be exposed to a curriculum that builds on their strengths, affirms their culture and treats them with dignity and compassion.
Notwithstanding many problems that schools are having educating black children, I am optimistic that black children can succeed in any type of school (public, private or charter) in any environment (urban, suburban or rural). Through my years of research on academic success, I am convinced that the key to educating black children is to have schools build successful partnerships with black parents.
Today the relationship between black parents and schools is precarious, primarily because of antagonists and instigators. Most antagonists speak through a certain movement or organization. Teachers unions, reform movements and public-education advocates can be noble when they focus on children but destructive when they become antagonistic and defensive. For example, when public schools and teachers unions defend themselves against criticism, they often use apathetic black parents and poverty as scapegoats.
At the same time, black parents have become pawns of entities that are interested only in privatizing education in poor communities (while preserving segregated public education in affluent communities) and marginalizing teachers unions. Divisive and ineffective strategies, such as establishing "parent trigger" laws, arresting parents for students' tardiness and instituting voucher programs, permeate from instigated conflicts between parents and schools.


Generic image (Thinkstock)
~~~~~~~~~~~~~~~~~~~~~~~~~~~~~~~~~~~~~~~~~~~~~~~~~~~


~~~~~~~~~~~~~~~~~~~~~~~~~~~~~~~~~~~~~~~~~~~~~~~~~~~
A woman who could be considered Africa's Oprah Winfrey is launching an entertainment network that will be beamed in to nearly every country on the continent with programs showcasing its burgeoning middle class. NewsOne: Nigerian Mogul Launches Global TV Network Promoting Africa's Image.
~~~~~~~~~~~~~~~~~~~~~~~~~~~~~~~~~~~~~~~~~~~~~~~~~~~
Mosunmola "Mo" Abudu (pictured) wants EbonyLife TV to inspire Africans and the rest of the world, and change how viewers perceive the continent. The network's programming tackles women's daily life subjects — everything from sex tips to skin bleaching.
"Not every African woman has a pile of wood on her head and a baby strapped to her back!" the glamorous Abudu, 48, told the Associated Press from a hotel's penthouse floor against a backdrop of the Atlantic Ocean and high-rise buildings flanked by palm and almond trees.
"We watch Hollywood as if all of America is Hollywood," she said. "In that same vein we need to start selling the good bits of Africa."
Months of work to provide original content includes the flagship program "Sistaz!" about two Greek-Nigerian sisters and a British-born Nigerian friend who check into the Eko Hotel for a holiday reunion and rediscover the passion of sisterhood and the vibrant city of Lagos.
"It helps show that you can go to Africa for a holiday, you can go to Nigeria on holiday, you can go to Lagos" and enjoy a vacation, Abudu said of the much-maligned Nigerian financial capital that is much improved since the country transitioned from military dictatorship to civilian rule in 1999.
The characters are as cosmopolitan as Abudu, a tall and elegant woman with sculpted cheekbones. She was born in London, came to Nigeria when she was a youngster and returned to Britain after her father died when she was 12. She returned to settle when she married a Nigerian at age 28.


NewsOne
~~~~~~~~~~~~~~~~~~~~~~~~~~~~~~~~~~~~~~~~~~~~~~~~~~~

~~~~~~~~~~~~~~~~~~~~~~~~~~~~~~~~~~~~~~~~~~~~~~~~~~~
Activist Janet Mock speaks about the transgender community's ongoing fight for equality. The Root: Black and Transgender: Still on the Margins.
~~~~~~~~~~~~~~~~~~~~~~~~~~~~~~~~~~~~~~~~~~~~~~~~~~~
Following the recent Supreme Court decision declaring the Defense of Marriage Act unconstitutional, President Barack Obama's embrace of marriage equality and the repeal of "Don't ask, don't tell," gay Americans are experiencing their very own civil rights era. But the struggle isn't over, and there are forgotten faces among the jubilant crowds: transgender Americans in particular and especially those of color.
Employment and housing discrimination remains a daily hurdle for transgender people -- who are often without the legal protections necessary to defend themselves. One in five transgender Americans have experienced homelessness because of discrimination and rejection by family. What's worse is that institutions designed to help also discriminate: Twenty-nine percent of homeless transgender people report being turned away from shelters because of their gender status.


Janet Mock (Ilya S. Savenok/Getty Images)
~~~~~~~~~~~~~~~~~~~~~~~~~~~~~~~~~~~~~~~~~~~~~~~~~~~


~~~~~~~~~~~~~~~~~~~~~~~~~~~~~~~~~~~~~~~~~~~~~~~~~~~
'Fruitvale Station' is more than just a movie. Color Lines: 'Fruitvale Station' Is More Than a Movie, It's a Landmark.
~~~~~~~~~~~~~~~~~~~~~~~~~~~~~~~~~~~~~~~~~~~~~~~~~~~
When audiences see actor Michael B. Jordan get pulled off the BART train in "Fruitvale Station," they'll see the dramatized last moments of Oscar Grant's life, filmed at the actual station where BART police officer Johannes Mehserle killed him on New Year's Eve 2009. The feature film premieres nationally on July 12 to plenty of early buzz and rave reviews for director Ryan Coogler's debut effort, and for performances from actors like Jordan and Academy Award winner Octavia Spencer, who plays Grant's mother. But for many in the Bay Area who lived through Grant's death and the national outrage that followed, the real-life sets will be just as arresting.
Fruitvale Station became a landmark in the community almost immediately after Mehserle gunned Grant down there. Situated in the middle of a bustling Latino immigrant neighborhood, Fruitvale is a popular starting point for protests and marches for a range of issues. But it will forever be tied to Grant's death. "Anyone in our community can point to other locations where somebody was killed or brutalized by the police," says Dereca Blackmon, an organizer and co-founder of the Coalition Against Police Executions, which was formed after Grant's death. "What Fruitvale actually memorializes is, 'Here is where a cop was actually caught and held accountable.' "
The film opens with the cell phone footage that lit up the Internet in the days after Grant was killed. Fruitvale's cement walls and faded beams are there in the grainy cell phone vidoes. So are the glass windows looking out onto the street below, turned into mirrors in the night; the staggered brown tile floors; the fluorescent lighting and cream interior walls of the BART train. Today many people wait for their trains exactly in the spot where Grant was killed. And that same cement wall and those same dark windows are there in the movie, when Grant and his friends and Mehserle are replaced by actors.
It was New Year's Eve 2009 and Grant and his friends were on their way back to the East Bay from San Francisco. They'd taken public transit on his mom's suggestion, for safety. Along the ride a fight broke out on the train. At Fruitvale BART, transit police officers pulled Grant and his friends off the car while the train, packed with New Year's Eve revelers, idled with its doors open. Mehserle and other transit police officers were responsible for calming down the situation, but did exactly the opposite. After an officer named Tony Pirone kneed Grant and called him "a bitch ass n——-," Pirone and Mehserle moved to handcuff him—Pirone by pushing his knee down on top of Grant's neck. Mehserle stood, pulled his Sig Sauer P226 from its holster, and shot Grant in the back. Grant was lying face down on the platform. He was just 22 years old.


Oscar Grant's daughter Tatiana and Jack Bryson, the father of Grant's friends who were with him when he was shot, rally at Fruitvale Station on the eve of Johannes Mehserle's release from prison in 2011. Photo: Diana Jou
~~~~~~~~~~~~~~~~~~~~~~~~~~~~~~~~~~~~~~~~~~~~~~~~~~~~~~~~~~
Welcome to the Black Kos Community Front Porch!
Pull up a chair and sit down a while in the cool shade.