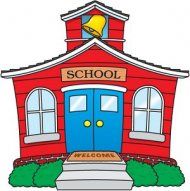 Alex Wilson is a transgender nursing student at Pinellas Technical Eduation Center in Clearwater, FL. Alex is currently a certified nursing assistant and is striving to become a licensed practical nurse.
Alex has been undergoing hormone therapy for four years. Since she first started attending PTEC, she has been using the women's restroom. That has not been a problem…until now.
A fellow student complained, and of course the school's response was to threaten Alex with charges and perhaps even expulsion from her course of study if she continues to use the women's restroom. She has been told that instead she should use facilities in the maintenance part of the administration building, in a section used for storage of cleaning supplies.
Here's a question that pops into my mind: why wasn't the complaining student directed to the storage closet?

It's not right. And the fact that I would have to continue to use that restroom for the continuation of my education - that's not right.

--Alex Wilson
Alex was removed from class in order for the staff to warn her and inform her of her fate.
A school spokesperson has said that they will be looking into the case to determine what happened.

[In this scenario] a person will be offered access to a private restroom. And that's for the individual's privacy and for the privacy of other students.

--spokesperson
Wilson intends to undergo reassignment surgery once she can afford it. She also intends to have her name changed.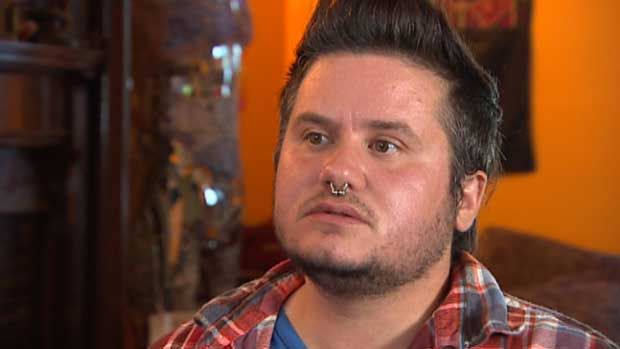 In a separate incident at the University of Manitoba's Inner-city ACCESS Program in social work, Damien Leggett has filed a human-rights complaint alleging discrimination. Legget says that he has been "stripped of his dignity" while attending the program.
Leggett is the parent of three children. He entered the program in 2010, with a 9th grade education and living on social assistance…exactly the sort of person the program targets. He was also in the early stages of transitioning from female to male.

This program definitely sounds like it's set up for people like me. I am going through a transition, and this may be a safe haven.

--Damien Leggett
The ACCESS programs recruits students who face barriers to a university education. Leggett says he saw it as a way to improve his life and the the lives of his children.
He had a lot of life experiences that were beyond what most of our students come with.

His readiness and ability to do the work, and his experience — that was a clear indication that social work was something he was suited to.

--Professor Pat Hrabok, who identified Leggett as "an ideal candidate for the program"
Leggett says the problems started on the first day.
I was confused because there was no access to a gender-neutral bathroom.

I had disclosed to the four people interviewing me that I was trans, so I thought there has to be somewhere.

--Damien Leggett
Leggett would skip lunch and breakfast to avoid having to use the bathroom, which was shared with other tenants of the building.
Eventually Leggett was granted access to the staff washroom, after many requests over several months.
Leggett also asked his professors to use male pronouns, despite the fact he had not yet legally changed his name.
One of his professors continued to call him "she" in class, despite repeated requests that she stop.

In a one-on-one meeting, the professor told Leggett it was not her fault that she couldn't remember to use proper pronouns.

"She said, 'Maybe if you have a moustache or something, that would help.' I couldn't grow a moustache yet. Hearing her say that, I just walked out and broke down," he said.

"She said, 'My brain isn't doing it for me. I just don't see a man. I just see a woman.'"

Leggett said he felt annihilated by the conversation and the professor's refusal to change, citing the university's own policies.

"She said, 'You might want to check with the administration because I don't think I have to call you anything other than your birth name,'" he said.
One would assume that someone who is a professor is educated sufficiently that she could overcome that impulse she had.
Additionally the professor's behavior prompted one student to ask Damien to draw a picture of his genitals and another to bring a fake mustache for him to class.
Hrabok says that she was quite disturbed by the behavior of the professor, which she observed firsthand.

I find it not just sad and unacceptable, but scary. I don't even have words for it, that it has happened and that it continues to happen.

--Professor Hrabok
Leggett was determined to continue in the program, so returned for a second year. But Leggett says he was forced out of the program for allegedly making an insensitive remark about another student's flatulence.
They just decided that whatever had happened was so awful that they had to start a process that would get them out of the program.

It was like nothing I had ever seen in the whole history of the program.

--Professor Hrabok
Leggett lost his funding and control over his student loan money.
For six months, it was just complete poverty. The worst part was that our life had just become normal.

--Leggett
The school is denying the allegations made by Leggett.
According to school documents the Inner City Social Work program wrote to Leggett, welcoming him back into the program, but Leggett says it was "too little, too late." He had already approached the Faculty of Extended Education for consideration for admission into its sociology program. He now works as a research assistant and is on his way to completing an honors degree.

All I wanted was for someone to say, 'This is a human being, he's a human being just like you. His issues are different, and he has gender identity issues. Let's try to help him.'