When you decide, as a nation, that Natural Gas is the key component of your 'procrastination energy future' -- well sometimes you're just going to have to live with the inevitable fallout. It's Industry Behemoths running the gas-land show, you understand, right methane consumers?
Sometimes there will be an 'environment surcharge' ... to tapping those profits.

Fire breaks out on evacuated Gulf of Mexico oil rig after natural gas blowout
Associated Press -- July 24, 2013,

NEW ORLEANS — An out-of-control natural gas well off the Louisiana coast caught fire late Tuesday, hours after 44 workers were safely evacuated from the drilling rig following a mid-morning blowout, a federal agency confirmed.

No injuries were reported as a result of the fire, Eileen Angelico, a spokeswoman for the Bureau of Safety and Environmental Enforcement, told The Associated Press.

She said it wasn't known what caused the gas to ignite. It also wasn't clear early Wednesday how and when crews would attempt to extinguish the blaze. BSEE said earlier Tuesday that a firefighting vessel with water and foam capabilities had been dispatched to the scene.
[...]


Natural gas spewing from the Hercules 265 drilling rig in the Gulf of Mexico caught fire late Tuesday.
"
It also wasn't clear
early Wednesday
how and when
crews would attempt to extinguish the blaze."
Well isn't that special? WHAT could possible go wrong -- with that safety control program?
Those Titans of Industry, they spared no expense ...


WHAT could possible go wrong -- I don't know ... if only we had some point of reference to gauge their safety record by ....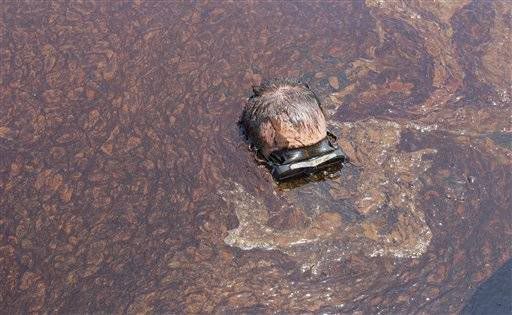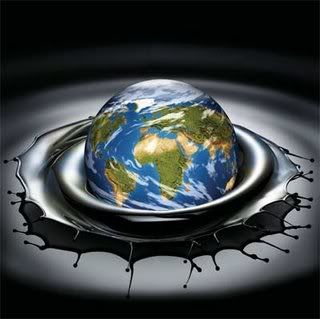 IF ONLY ... we had a National Energy Plan, that did not cater to ...
All of the Above.

That actually put people, above countless profits ... and before our inevitable 'procrastination futures' ...