I have found myself captivated by political ideas since the college days. I spent a year studying in Germany in an extremely political environment. The university I attended was known as the 'Red University' in those days. Political extremists (almost all of them WAY left of center) congregated there. East Germany was still in existence then, and quite a few of my fellow students told me that the political environment where we were was dramatically more liberal than anything you could find in the East. You could not eat at the student cafeteria without passing a gauntlet of students handing out flyers for political causes. It was a very exciting time!
Now, of course, I blog on Daily Kos. It is different, of course. Most of the contact is in a virtual medium. There are students, there are professors, there are doctors, lawyers, people of every age, from every walk of life. It is a more focused community, focused on a variety of specific 'fights,' but generally organized around Democratic success and ventures.
More below! But, first, a word from our sponsor ...
Top Comments recognizes the previous day's Top Mojo and strives to promote each day's outstanding comments through nominations made by Kossacks like you. Please send comments (before 9:30pm ET) by email to topcomments@gmail.com or by our KosMail message board. Just click on the Spinning Top to make a submission. Look for the Spinning Top to pop up in diaries around Daily Kos.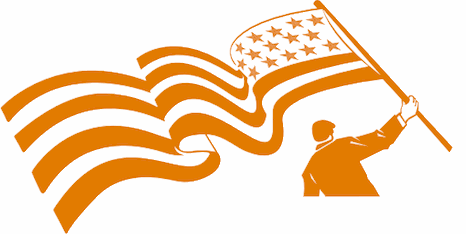 Make sure that you include the direct link to the comment (the URL), which is available by clicking on that comment's date/time. Please let us know your Daily Kos user name if you use email so we can credit you properly. If you send a writeup with the link, we can include that as well. The diarist reserves the right to edit all content.
Please come in. You're invited to make yourself at home! Join us beneath the fleur de kos...
Many of you know that I experienced a very difficult accident in February of last year. Out on a 35 mile bike ride, I had a terrible crash, and I have no memory of it. I know some things about the crash. I know exactly where it happened, thanks to an app on my phone that logs my rides. It was just past a long sweeping downhill curve, fairly fast. We usually do about 30 mph through there. I have been back there since (with a friend), and no hazards were noted, as was true all the other times I have ever been through there.
On that occasion, however, something turned my bike 90º to the left in an instant. I fell very hard on my right side. It happened so fast that I did not remove my hands from the handlebars, not even to break my fall. I don't believe a vehicle was involved, as being 'sideswiped' would have resulted in my falling into the vehicle, rather than to the ground.
However it happened, my right hip socket was penetrated by my femur, my right collarbone and shoulder blade were both fractured, and I suffered a traumatic brain injury that resulted in permanent damage to my hearing.
I had two major surgeries that week, one of six hours to rebuild my hip socket, one of four to repair my shoulder blade. I spent a month in the hospital recovering and doing rehab, then two more months at home before returning to work.
All of the health care workers rave over my rate of recovery, over its completeness, over the lack of enduring consequences I face (outside of the hearing issues). They smile and shake their heads, saying NO ONE recovers from injuries like that as I did. I was quite fortunate to have been in truly great shape when the accident happened.
Now, almost a year and a half after the accident, I find myself working, for the first time, to try to completely rebuild the fitness I had then. I am riding (the exercise bike my sister got me after the accident) absolutely every day, up to three hours per day, and walking appx. 5-10 miles per day. I am working on a diet, a more serious one than I have ever undertaken. I feel very good, physically, but the workload is requiring some adjustments. All in all my energy is good, but at least for now I don't have the same time and energy for Daily Kos activities as I have had over most of the past year.
I am still fighting the political fights, when and as time and energy permit, but right now I'm focused on the closer fights. Getting myself back to full strength and speed. The analogy I think of is in where they tell you on an airliner to put on your own oxygen mask in the event of an emergency, then help those around you. It feels good to be fighting these closer fights. But please know my heart is with those of you fighting the larger fights right now. For equality and justice, for better representation locally and nationally, for our environment, for our schools, our workers, for women, for children, for our brothers and sisters of color. I look forward to joining you more directly very soon indeed. Thank you for all you do in these fights!
On to tonight's comments!
From PrescottPatriot:


Anthony Weiner gets some snark in this comment from cactusgal!
From BeninSC:


Flagged by Indiana Bob, this comment by Australian2 gets down and dirty with what should be the real focus of the mid-terms.
(Indiana Bob's response is also worth reading!) (Along with this comment by dclawyer06, and this comment by Nada Lemming ... you know the kind of thread I mean!)

Flagged by arizonablue, this comment by Glen The Plumber is all about political Sc

hadenfreude!
Top Mojo, courtesy of
mik
!
1) Thank you by Tara the Antisocial Social Worker — 133
2) Hi voracious, I do live in NYC by nyceve — 123
3) Living while black is sometimes by FishOutofWater — 120
4) "Burglary is not a capital crime." by Chi — 117
5) Because Her Religion is Correct and His Is by Gooserock — 116
6) Well, Lauren Green wasn't embarrassed. by GrumpyOldGeek — 100
7) Aslan was on Bill Maher's program on Friday by roberb7 — 96
8) Yeah? Mine include a lot of discussion about by JesseCW — 96
9) The price of hot air.. by Karl Rover — 90
10) given that he's been right by Laurence Lewis — 74
11) sekritarmy promotes within its ranks by kerflooey — 72
12) "NSA" is shorthand for the reality by Jim P — 66
13) Full disclosure... by The Eyewitness Muse — 66
14) Agreed. Brooklandbadboy, a Weiner by gustynpip — 66
15) Check. You don't like Greenwald. by gooderservice — 64
16) DON'T FUCKING FEED IT. by JesseCW — 63
17) No - not enough Christians by marvyt — 63
18) San Diego Mayor Filner is a fucking harasser... by kck — 61
19) I don't live in New York, but it doesn't seem by voracious — 59
20) Agreed. by delphine — 59
21) Too many cops and not enough justice. n.t by dkmich — 58
22) You haven't lived in minority dominated areas by Horace Boothroyd III — 58
23) Woohoo! And, onward! Picture of Richard Myers by tkirkland — 58
24) Simply being Black or Disabled by Damnit Janet — 57
25) I agree with ya La Fem by Pam from Calif — 57
26) Sekritarmy summer review by arizonablue — 57
27) Now that we know that he is by doc2 — 56
28) So? by 4CasandChlo — 55
29) It's a sad fact... by JamesGG — 55
30) According to the latest reports by Reaniel — 55
Top Comments with pictures, courtesy of
jotter
!