Interrogatories
Of all the music styles associated with a particular city (Detroit, Memphis, Philly, Seattle, San Francisco, etc.) which is your favorite?
Are you pro or anti nuclear power? Why?
Do you try to avoid cooking or eating with salt? Is it easy?
When did you first actually feel like an adult? Do you recall what triggered that feeling?
The Twitter Emitter
Glenn Beck condemns March on Washington events for ignoring the historic 3rd anniversary of his Restoring Honor rally http://t.co/...

— LOLGOP (@LOLGOP) August 28, 2013
POLL: 52% of conservatives feel that race relations have improved so much that it's time to make it harder for black people to vote.

— LOLGOP (@LOLGOP) August 28, 2013
"I can't imagine the president announcing military action against Syria today...I mean, 'optics!' it's Honey Boo Boo's birthday!"

— Olivier Knox (@OKnox) August 28, 2013
Look, Congress would like to weigh in on what action the US takes on Syria, but not if it means coming back from vacation early.

— Top Conservative Cat (@TeaPartyCat) August 28, 2013
I'm really envious of Ted Cruz and his dad. I wish my dad and I bonded over things like creating our own blacklist.

— LOLGOP (@LOLGOP) August 28, 2013
That awkward moment when ESPN decides Sports Center should examine Martin Luther King Jr.'s "I Have A Dream" speech and its impact.

— Top Conservative Cat (@TeaPartyCat) August 28, 2013
NOTE: Republicans did help pass the Civil Rights Act, which doesn't make it okay to cancel early voting because minorities use it.

— LOLGOP (@LOLGOP) August 28, 2013
Today is National Appropriate Martin Luther King Jr. To Support Your Own Agenda Day.

— Top Conservative Cat (@TeaPartyCat) August 28, 2013
Since we're playing the game of appropriating the views of dead moral titans, I'm pretty sure Lincoln would have hated Bill O'Reilly.

— Christopher Hayes (@chrislhayes) August 28, 2013
I'm outraged by whatever the latest thing is.

— Chris Dashiell (@cdashiell) August 28, 2013
Joe Walsh has a dream that young black men will one day do all the things he doesn't do because he's busy. http://t.co/...

— Jesse Taylor (@jesseltaylor) August 28, 2013
Voter fraud - n. non-white people voting

— LOLGOP (@LOLGOP) August 28, 2013
When tens of thousands of refugees from your country are fleeing TO Iraq, your country is in a bad way.

— God (@TheTweetOfGod) August 28, 2013
Sometimes I hear people say nothing has changed. Come walk in my shoes.

— John Lewis (@repjohnlewis) August 28, 2013
There are strong parallels between US misadventures in the Middle East and Daenerys Targaryen's occupation of Slaver's Bay.

— Dante Atkins (@DanteAtkins) August 28, 2013
On This Day
In 1786, a group of Massachusetts farmers rebelled against the state government, complaining of high debt and taxes. This was known as Shay's Rebellion.
In 1898, the Goodyear Tire Company was founded in Akron, Ohio.
In 1911, a Native American man walked out of the Northern California wilderness, having never had any prior contact with the white man. He had lived alone for three years after the last remaining members of his tribe had died. He was named Ishi, and was taken in by the University of California at Berkeley as an object of study.
In 1949, the Soviet Union tested their first atomic bomb.
In 1966, the Beatles performed their last official concert at Candlestick Park in San Francisco.
In 1970, journalist (and family friend) Ruben Salazar was killed by a tear gas canister fired by police during a riot in East Los Angeles.
In 2005, Hurricane Katrina devastated the Gulf Coast.
Born on This Day
1609 - Giovanni-Battista Salvi, Italian painter (d. 1686)
1619 – Jean-Baptiste Colbert, French politician (d. 1683)
1632 – John Locke, English philosopher and physician (d. 1704)
1701– Félix Anton Scheffler, German painter (d. 1760)
1780 – Jean Auguste Dominique Ingres, French painter (d. 1867)
1794 – Léon Cogniet, French painter (d. 1880)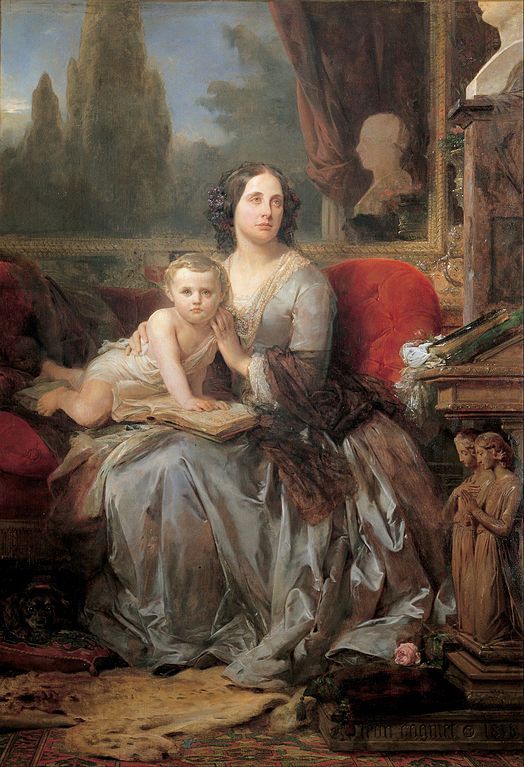 1809 – Oliver Wendell Holmes, Sr., American physician and writer (d. 1894)
1811 – Henry Bergh, American activist and writer, founder of ASPCA (d. 1888)
1826 – Émile Lévy, French academic painter, illustrator, and pastelist (d. 1890)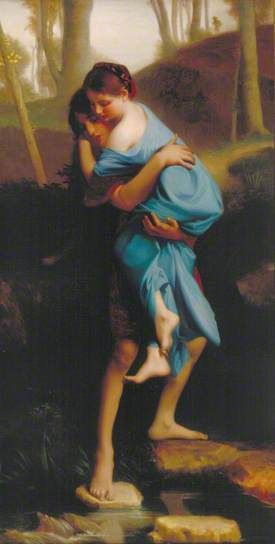 1843 – David B. Hill, American politician, 29th Governor of New York (d. 1910)
1855 – Erik Ludwig Henningsen, Danish painter (d. 1930)
1864 – Louis Hayet, French painter and writer (d. 1940)
1871 – Jack Butler Yeats II, Irish artist (d. 1957)
1898 – Preston Sturges, American director and producer (d. 1959)
1910 – Vivien Thomas, African American surgeon (d. 1985)
1912 – Barry Sullivan, American actor (d. 1994)
1915 – Ingrid Bergman, Swedish actress (d. 1982) See Tipple jar
1917 – Isabel Sanford, American actress (d. 2004)
1920 – Charlie Parker, American saxophonist and composer (d. 1955)
1924 – Dinah Washington, American singer (d. 1963)
1935 – William Friedkin, American director
1936 – John McCain, American politician and sore loser
1938 – Elliott Gould, American actor
1938 – Robert Rubin, American politician, 70th United States Secretary of the Treasury
1939 – Joel Schumacher, American director
1940 – James Brady, American activist, 15th White House Press Secretary
1945 – Chris Copping, English singer-songwriter, musician, and composer (Procul Harum, the Paramounts)
1947 – Temple Grandin, American doctor and activist
1952 – Dave Malone, American singer-songwriter and guitarist (The Radiators)
1955 – Diamanda Galás, American singer, pianist, and composer
1955 – Jacob Lew, American politician, 25th White House Chief of Staff
1956 – GG Allin, American singer-songwriter (The Murder Junkies and The Jabbers) (d. 1993)
1958 – Lenny Henry, English comedian, actor, and writer
1958 – Michael Jackson, American singer-songwriter, producer, dancer, and actor (The Jackson 5) (d. 2009)
1959 – Chris Hadfield, Canadian astronaut
1959 – Rebecca De Mornay, American actress
1963 – Elizabeth Fraser, Scottish singer (Cocteau Twins)
1967 – Anton Newcombe, American singer-songwriter and musician (The Brian Jonestown Massacre)
1968 – Me'Shell NdegéOcello, American singer-songwriter
1971 – Alex Griffin, English bass player (Ned's Atomic Dustbin)
1975 – Kyle Cook, American singer-songwriter and guitarist (Matchbox 20 and The New Left)
1980 – David Desrosiers, Canadian singer-songwriter and bass player (Simple Plan and Reset)
1986 – Lea Michele, American actress and singer (Glee)
Died on This Day
886 – Basil I, Byzantine emperor (b. 811)
1526 – Louis II of Hungary (b. 1506)
1657 – John Lilburne, English activist (b. 1614)
1797 – Joseph Wright of Derby, English Romantic painter (b. 1734)
1799 – Pope Pius VI (b. 1717)
1848 – Martinus Rorbye, Danish artist (b. 1803)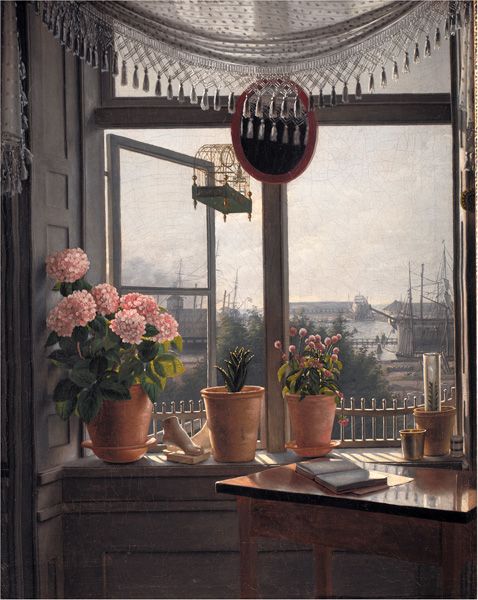 1877 – Brigham Young, American religious leader, 2nd President of The Church of Jesus Christ of Latter-day Saints (b. 1801)
1892 – William Forbes Skene, Scottish historian (b. 1809)
1904 – Murad V, Ottoman sultan (b. 1840)
1935 – Astrid of Sweden (b. 1905)
1942 - Alfred Wallis, English painter, fisherman, and scrap merchant (b. 1855)
1947 – Manolete, Spanish bullfighter (b. 1917)
1953 - Joseph Henry Sharp, US painter known for scenes from Native American life (b. 1859)
1975 – Éamon de Valera, Irish politician, 3rd President of Ireland (b. 1882)
1976 – Jimmy Reed, American singer-songwriter and guitarist (b. 1925)
1977 – Jean Hagen, American actress (b. 1923)
1982 – Ingrid Bergman, Swedish actress (b. 1915)
1984 – Pina Menichelli, Italian actress (b. 1890)
1985 – Evelyn Ankers, English actress (b. 1918)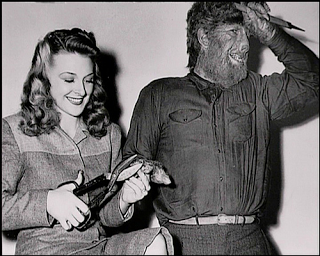 1987 – Lee Marvin, American actor (b. 1924)
2003 – Patrick Procktor, English artist (b. 1936)
2007 – Alfred Peet, Dutch-American businessman, founder of Peet's Coffee & Tea (b. 1920)
Today is
International Day against Nuclear Tests
Individual Rights Day
More Herbs, Less Salt Day
Whisky Sour Day
Swiss Winegrowers Day
Chop Suey Day
Lemon Juice Day