Trading posts have been a part of American Indian life since the seventeenth century when the Dutch West India established Fort Orange as a trading post for the Iroquois in what would become the state of New York. The last trading post on the upper Missouri River in Montana was founded in 1846 to facilitate trade with the Blackfoot Indians. The photographs shown below are from the trading post in Old Fort Benton which provides visitors with displays regarding the fur and hide trade with the Indians.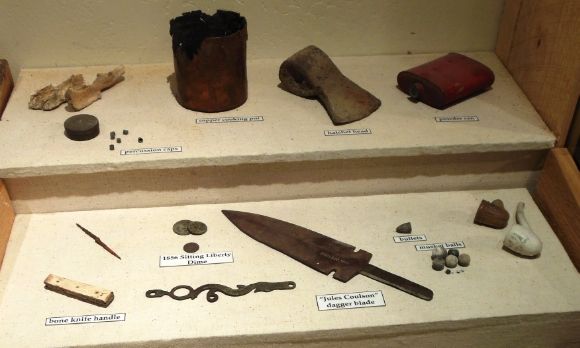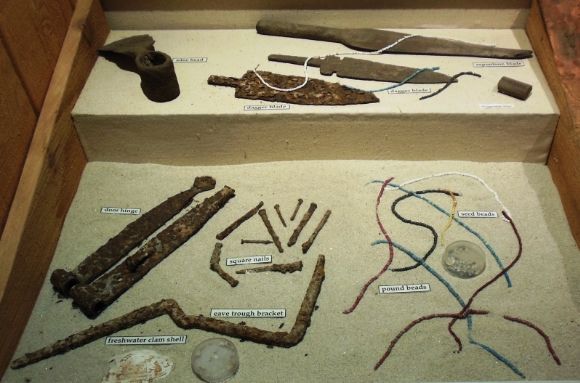 Shown above is a display of trade items and other artifacts uncovered during archaeological excavations at the fort.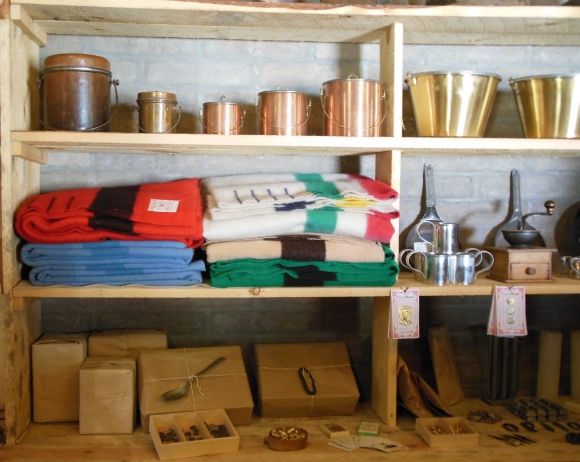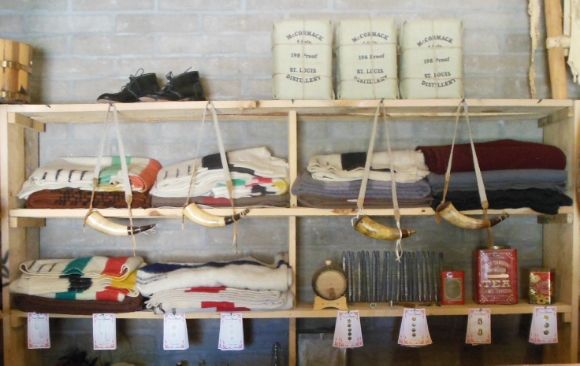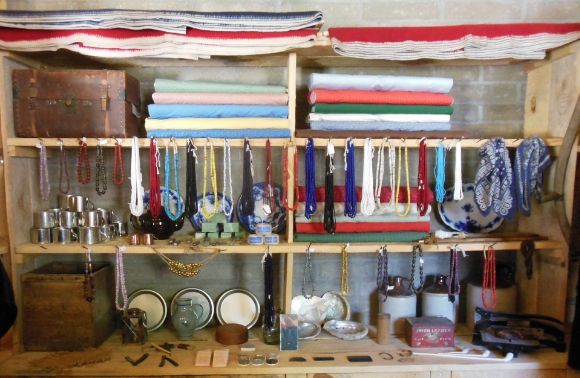 Shown above are some of the trade goods displayed at the trading post.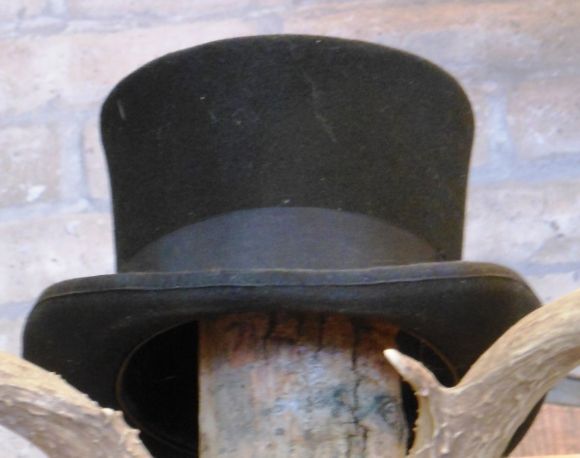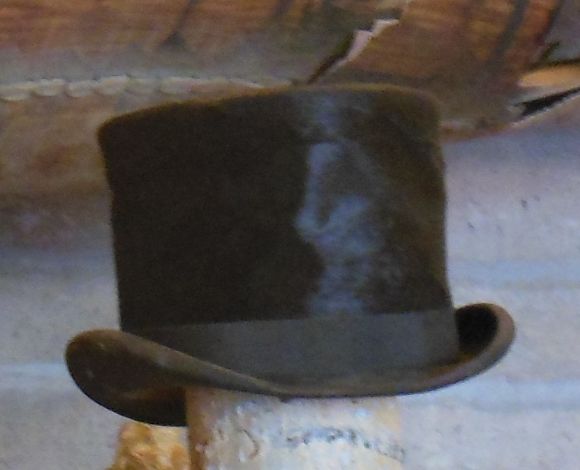 Shown above are beaver hats, part of the European and American fashion trend which drove the fur trade until the 1830s.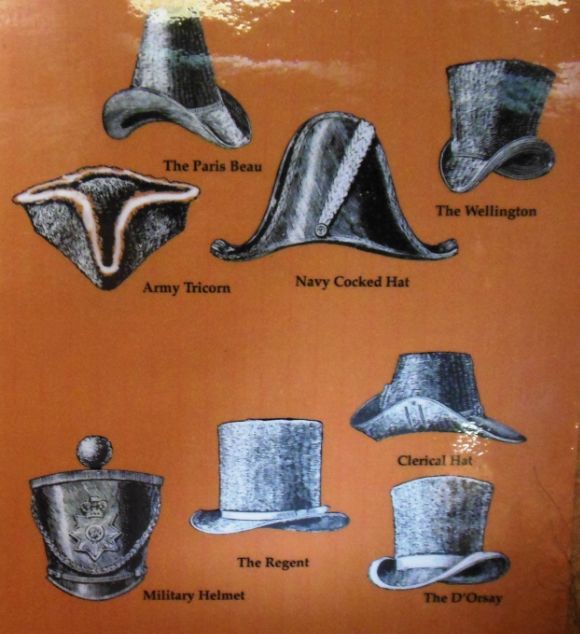 The beaver trade was driven by fashion: men's hats made using beaver pelts are shown above.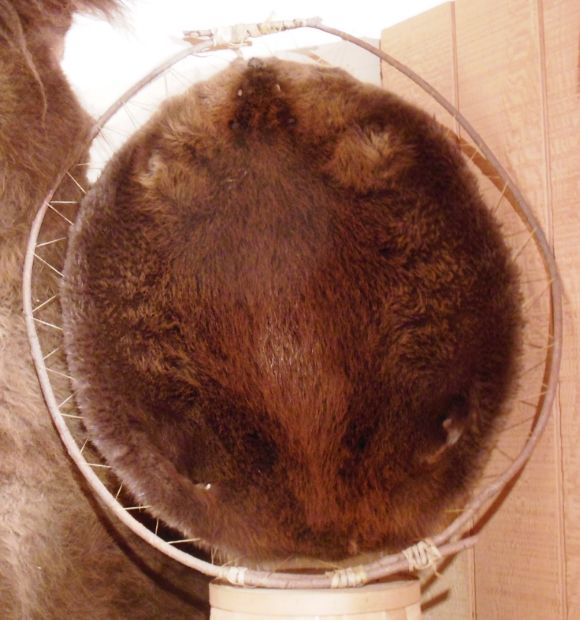 Shown above are beaver pelts.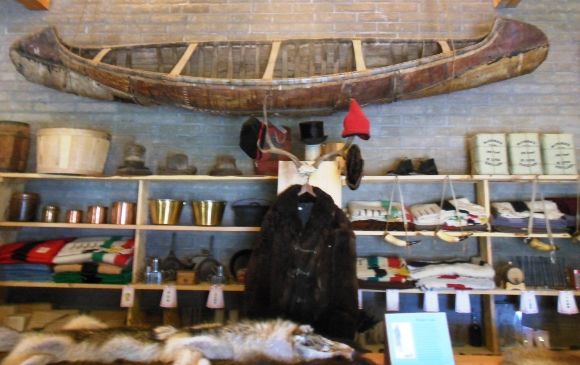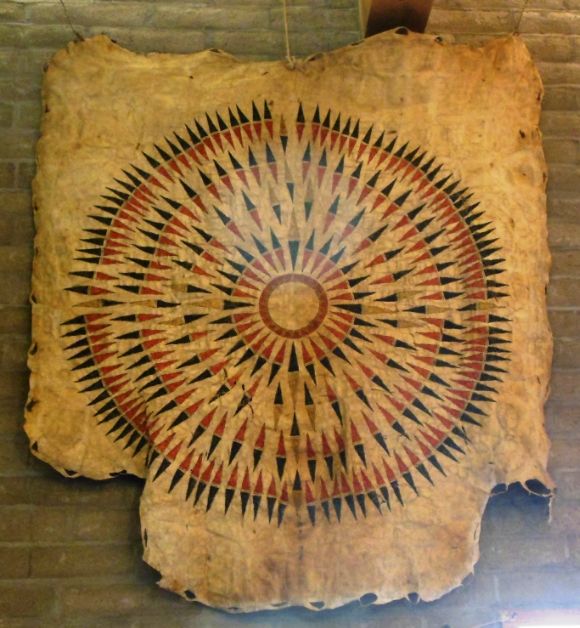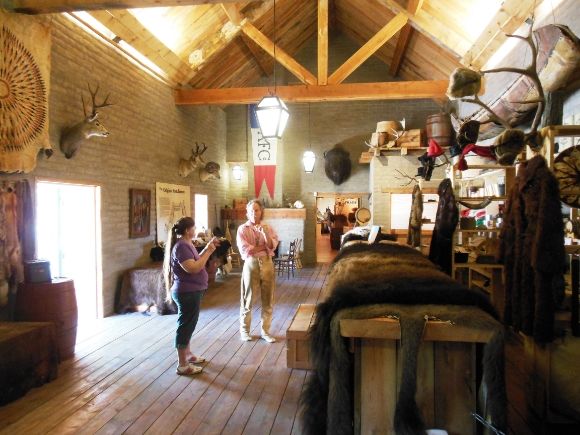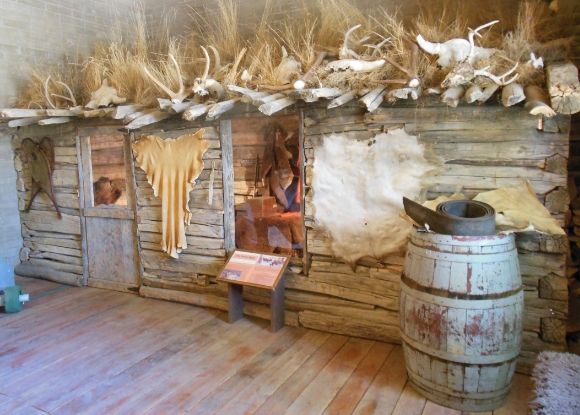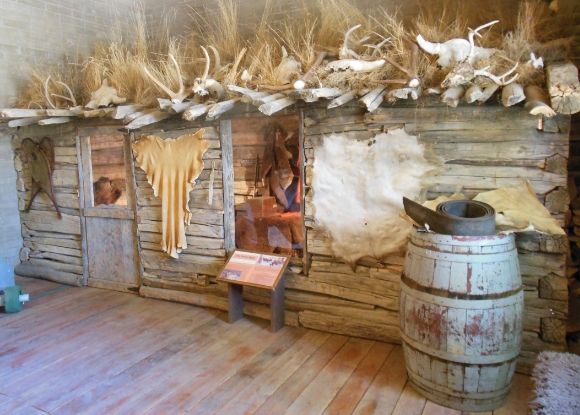 Shown above is a display showing a trader's cabin.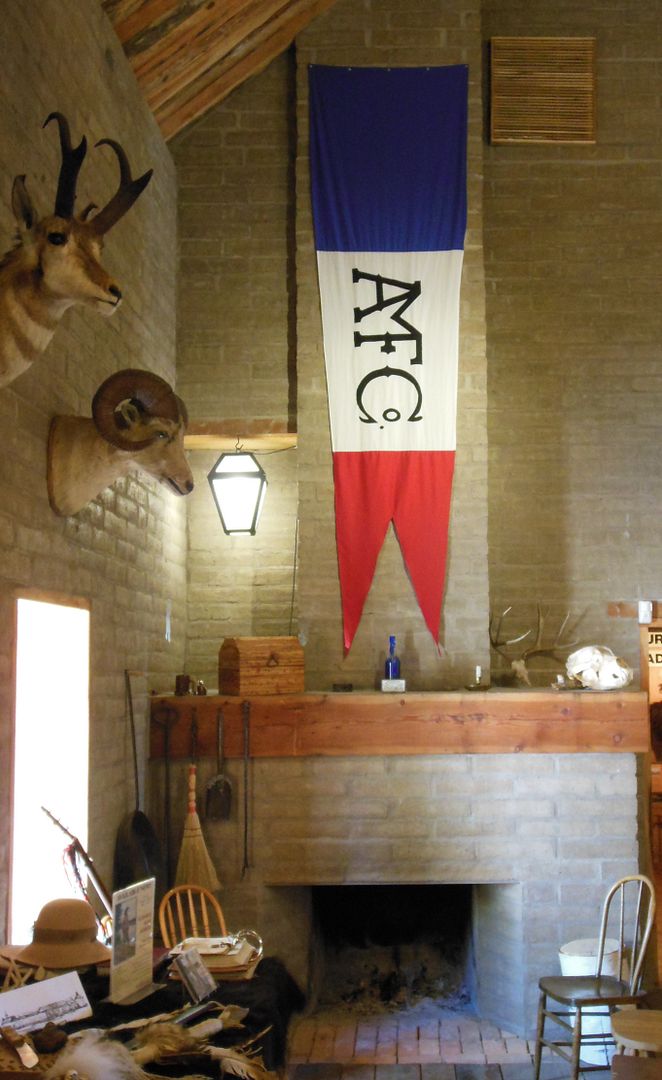 Shown above is the flag of the American Fur Company.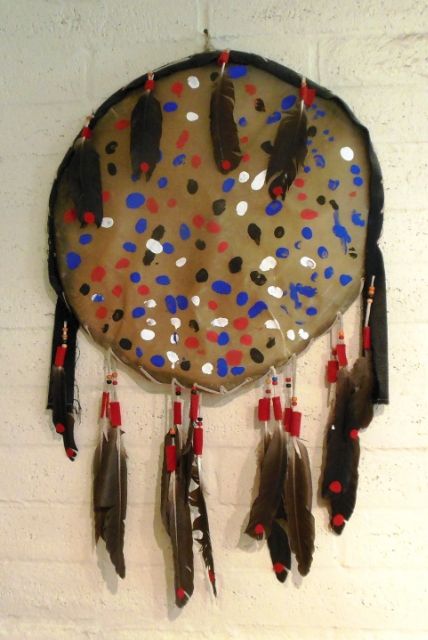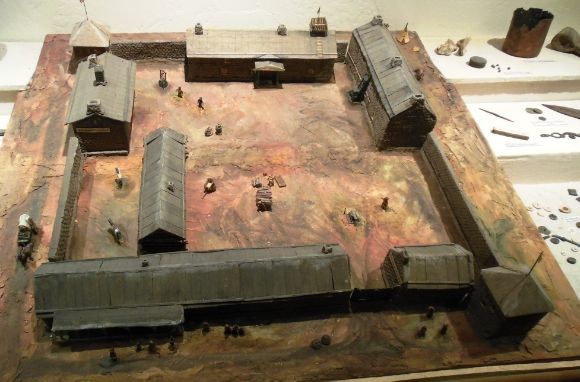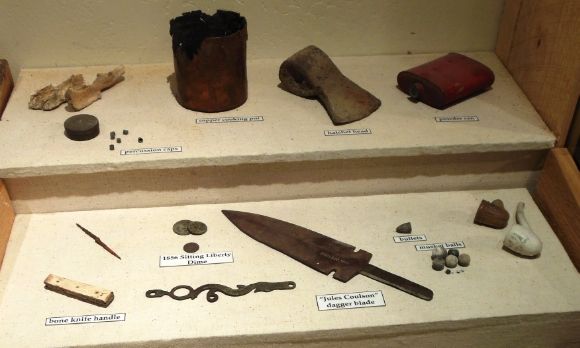 Shown above is a model of the fort.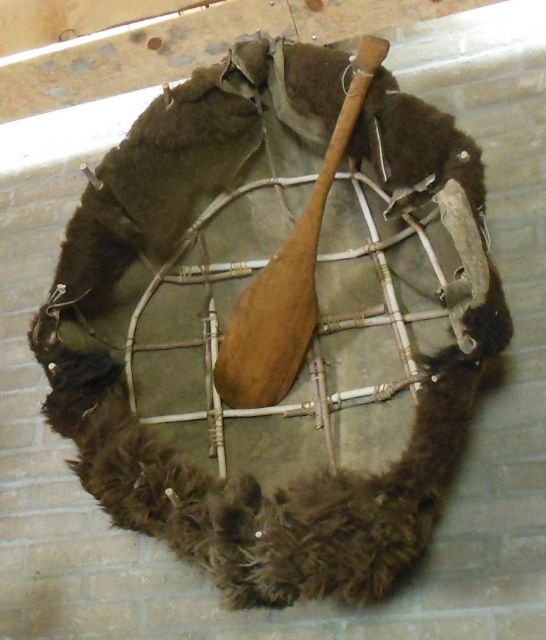 Shown above is a bull boat. This type of craft was used by many Indian tribes as a way of crossing rivers. It can be made fairly quickly from willows and a single buffalo hide.