Watching Lee Daniels' The Butler, I was struck by the uncanny parallels between the life of the main character and what's happening on our current socio-political landscape.
My children often tell me that I use my tears to rate movies. If it makes me cry it's good; if it makes me want to bawl then it's great. By that measure, The Butler is great. I'll have you know that I was not alone in crying during this movie. In fact, I was in esteemed company. The President of The United States, Barack Obama, in speaking to Tom Joyner of the Tom Joyner Morning Show had this to say:
"I teared up thinking about not just the butlers who worked here in the White House, but an entire generation of people who were talented and skilled. But because of Jim Crow and because of discrimination, there was only so far they could go. ... And yet with dignity and tenacity, they got up and worked every single day and put up with a whole lot of mess because they hoped for something better for their kids."
With dignity and tenacity Cecil Gaines, brilliantly played by Forrest Whitaker, went off to work every single day. Dr. King could well have been using Mr. Gaines as the template when he wrote:
many are called to be laborers in factories, fields, and streets. But no work is insignificant. All labor that uplifts humanity has dignity and importance and should be undertaken with painstaking excellence. If a man is called to be a street sweeper, he should sweep even as Michelangelo painted, or Beethoven composed music, or Shakespeare wrote poetry. He should sweep streets so well that all the host of heaven and earth will pause to say, "Here lived a great street sweeper who did his job well." -

The Butler was loosely based on the life of Eugene Allen who first came to the nation's attention when the Washington Post did an article titled, A Butler Well Served by This Election."

Eugene Allen (July 14, 1919 – March 31, 2010)[1] worked for the White House for 34 years until he retired as the head butler in 1986. He started in the White House in 1952 as a "pantry man" and over the years rose in his position until finally attaining the most prestigious rank of butlers serving in the White House, Maître d'hôtel.
In Lee Daniels film, Eugene Allen was replaced with the fictional Cecil Gaines who will be our able guide through the turbulent 60s, '70s and '80s. Through his eyes we will look again at Jim Crow, the fight to gain the right to vote, the Freedom Riders, the fight to integrate schools, Martin Luther King's arrival on the scene and his assassination; Kennedy's death and the Ronald Reagan era. Through his eyes we will see what it means for the black workers at the White House to see Barack Hussein Obama take up residency as the 44th President of the United States.
The butler has come a long way from his cotton picking and house slave days. He's come a long way from watching his beloved father killed by the man who subjected his mother to the unspeakable indignity. A long way from being told, "The room should feel empty when you're in it."
Cecil Gaines has put his traumatic childhood behind him and has become, in the words of Dr. King, the domestic subversive.

Black domestic workers have played an important role in the struggle for civil rights. Maids, butlers, nannies and other domestics have defied racist stereotypes by being trustworthy, hardworking and loyal. In maintaining other people's households and raising other people's children, they have gradually broken down hardened and hateful attitudes. Their apparent subservience is also quietly subversive.
Gaines is a good man. A wise man. A hard worker, a loving husband and a great friend.
A confidant of presidents, first ladies and first children. A non-threatening black man. He wants change but is content to wait for it to happen. After all, "The Arc of the Moral Universe Is Long, but It Bends Toward Justice." We'll get there...eventually.
There is just one huge burr in Cecil Gaines's saddle; one thorn in his side - his elder son Louis. The younger son is a sweet-natured kid who chose not "to fight my country but to fight for her" and dutifully goes off to Vietnam. Louis, on the other hand, is an introspective, studious boy who despises his father for what he sees as his subservience. He is impatient with the pace of change and goes off to becomes actively involved in the Student Nonviolent Coordinating Committee (SNCC). The father, driven by a fear he doesn't want to acknowledge much less voice, and using anger to mask his true feeling, furiously disapproves of his son's revolutionary fervor and all but disowns him.
In one of the best, most disturbing scenes of the movie the conscientious, dutiful father is seen serving the high and mighty at the WH even as his son is being beaten and hosed and called every filthy name in the book. Much later (and almost too late) senior Gaines comes to acknowledge that it was his son who was the "true" hero. He it was who had given up creature comforts and good home cooked meals to go where the need was greatest. He it was who had been prepared to sacrifice life and limb for the greater good.
Just days after the Zimmerman verdict was announced, Dream Defenders borrowed a classic move from the old civil rights movement playbook. They converged on the state capital, took it over, and staged an old fashioned sit-in right in Gov. Rick Scott's office.
Dream Defenders: Florida's Dandelion Moment
Yes, these are the children of Louis Gaines. The ones who went where the need was greatest. The ones who put life and limb on the line. The ones who, after the acquittal of the murderer, decided to do something and did. The ones who forced Florida's Governor Rick Scott to find alternate accommodation for 31 days and night.
You may have heard that they were denied the stage at the event commemorating the fiftieth anniversary of the I Have A Dream Speech. Yes they were. You may have heard of their brilliant pivot from that snub to the The Two Minute Campaign.

Our generation's dreams have been deferred too long. We don't need a mic. The time is NOW.

We ask that YOU record your own video with the hashtag #OurMarch - what did the 50th anniversary of the March on Washington mean to you? Why do you march every day? For who?

Use #OurMarch along with #MarchOn and #MOW50. Tweet your responses. Let's have our own conversation.
Here Phillip Agnew, Executive Director of the Dream Defenders, talks about the
Two Minute Campaign
and gives his own speech:
The last time I checked, Phillip Agnew's video had more than 50,000 views.
Young and not-so-young people have responded to the call and have been saying their say. Sometimes aggressively demanding, sometimes simply asserting their rights and at other times making heartbreaking pleas to right obvious wrongs.
Sandra Khalifa, poet:

These videos are means to an end.
Let's remind ourselves of the big goals on the agenda:

To register 61,500 voters by 2014.
To enact Trayvon's Law.
To repeal the Stand Your Ground Laws.
To end racial profiling.
These are lofty, ambitious dreams.
Realizing even one of the stated goals will have life-altering consequences for generations to come.
They cannot do this by themselves. We shouldn't expect them to do this by themselves.
They need our support. They deserve our support.

After you have donated, let us know by leaving a comment or sending a
kosmail to Tortmaster
.
We have a modest goal of $400.00 for this evening.
When all is said and done, The Butler is about love. Love of family, love between co-workers, love of country...warts and all. In one of the last scenes, Cecil Gaines decides to join his son on the front lines. He wants to be seen to be in the struggle by getting arrested for a just cause. It is now up to his son to protect him:
Louis Gaines: "You'll get arrested, you'll lose your job."
Cecil Gaines: "I lost you."
At which point I lost it.
Let's not lose our Dream Defenders by leaving them out on the front lines to fight by themselves. Please donate.
How You Can Help Support the Dream Defenders




---




Facebook and Twitter: Click the links at the top of the diary to "Like" us on your Facebook page. Use hashtags #TakeoverFlorida and #kt2 (Kossacks Tweet Too) on Twitter.
Diaries: Please recommend, tip, and comment in our diaries. Volunteer to write diaries for our group and republish to your Daily Kos groups.

Please consider making a donation to the Dream Defenders. Thanks for your support.
Support the Dream Defenders - A Daily Kos Group
---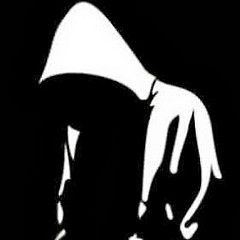 The Dream Defenders are fighting for justice in Florida. Their mission is to enact Trayvon's Law in Florida, which would repeal the Stand Your Ground law, ban racial profiling, and end the school-to-prison pipeline.
Support the Dream Defenders is a Daily Kos community. We promote and support the Dream Defenders, online and offline.
How To Join Us: Send us a kosmail.
How to Follow Us: Go to our diaries page and click the ♥ or the word Follow. If you are a Kossack, when you Follow a person or group, their diaries will appear in your Stream. As an example, here is the Stream of one of our most respected members. Note: Joining and Following are completely separate functions in DK4.
How to Find Our Diaries: We publish on Friday evenings at 5:00 pm EDT and 2:00 pm PDT. Here's where you can find our next group diary and all diaries published and republished by our group.
How to Find Our Groupmail Inbox: DK4 groupmail inboxes are notoriously difficult to find, because we receive no "You have mail" signal. If you have Editor status, and you want to participate, please bookmark our group kosmail inbox, and check it as frequently as you want to participate. That page does not refresh itself, either.
Floridians: We welcome your reports, pictures, and promotion of your feet-on-the-ground protests and organizing in support of the Dream Defenders. Please use our comments and/or group kosmail to confidentially locate nearby Floridians who support the Dream Defenders and build networks. If you have never written a diary, we will help you. Ask us anything.
Support the Dream Defenders is a community of Kossacks. We are an action group dedicated to supporting the passage of Trayvon's Law in Florida. Each of us is opposed to the Stand Your Ground law in Florida. We do not need to debate the merits of SYG laws or 2nd Amendment issues in our action diaries. If you want to argue, go start your own DK group and/or go write your own diary.