You probably still remember that Steveningen presented a trial balloon diary for a weekly Gay Kos or LGBT Kos diary in the manner of Black Kos on Tuesday and Texas Matters on Monday. I remember that the response was positive too. Then we all got busy, and stuff interfered, and here, seven weeks later, we're still at Stage One. So when Steveningen offered me this time slot, I figured why not do a trial run of one of the features I wanted it to have?
So i started writing This Week on the Gay News Blogs. First I went to the Miami Herald where Steve Rothaus is managing the Gay South Florida blog. Nothing interesting this week. Rats. But there was a list of previous posts to the gay South Florida blog, one of which was by the always interesting Leonard Pitts. So I clicked on that, and found that The It Gets Better project now has a spinoff, the Not All Like That Christians Project. "Diary me," it said. So I'm diarying it.
But First, A Word From Our Sponsor:
Top Comments recognizes the previous day's Top Mojo and strives to promote each day's outstanding comments through nominations made by Kossacks like you. Please send comments (before 9:30pm ET) by email to topcomments@gmail.com or by our KosMail message board.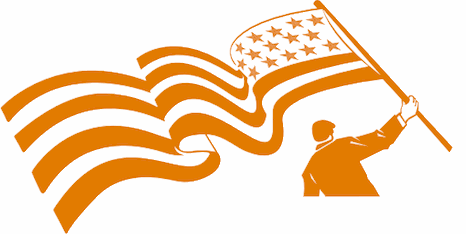 Make sure that you include the direct link to the comment (the URL), which is available by clicking on that comment's date/time. Please let us know your Daily Kos user name if you use email so we can credit you properly. If you send a writeup with the link, we can include that as well. The diarist poster reserves the right to edit all content.
Please come in. You're invited to make yourself at home!
Leonard Pitts explains:
As Dan Savage tells it, it began years ago when he'd go on CNN or MSNBC to discuss LGBT issues opposite the likes of Tony Perkins. Perkins heads the Family Research Council, a leading purveyor of the fiction that homophobia and Christianity are synonymous and inextricable.

"And invariably, after I would have an argument with Tony Perkins," says Savage, "I would get emails from Christians and calls reassuring me that, in these exact words, 'We're not all like that. We're not all like Tony Perkins. We're not all anti-gay, all of us Christians.' And I would write them back and say, 'I know you're not all like that. My mom is a Christian. I have really great friends who are Christians. . .. You need to tell Tony Perkins you're not all like that. He's the one out there claiming to speak for all Christians. Get in his face. Don't get in my face.' "

Savage, a gay blogger and author, coined an acronym for those people. He called them NALT — Not All Like That — Christians.

John Shore, a heterosexual author, blogger and Christian from San Diego who has known Savage for years, took that as a challenge. He and co-founders Evan Hurst and Wayne Besen went live last week with a new website, the NALT Christians Project. It's modeled after a site Savage and his partner founded in 2010.
Most of you will remember Wayne Besen
from his excellent website, Truthwinsout.com
, which he and Evan Hurst direct. Those of us who write about LGBT issues mine that site for material.
(Remember how I said I was going to spend Friday doing my Monday and Wednesday prep and today doing my Tuesday and Thursday prep? That didn't happen. I spent Friday writing yesterday's history diary and my Tuesday All Things Bookstore diary and I'm writing this Saturday night, having graded one set of term paper proposals. Another week of high-wire acts.)
And it's a VERY nice website. Here's the mission statement:
The purpose of the NALT Christians Project is to give LGBT-affirming Christians a means of proclaiming to the world—and especially to young gay people—their belief and conviction that there is nothing anti-biblical or at all inherently sinful about being gay, lesbian, bisexual or transgender.
Of COURSE! We know there are are more Christians who believe that than don't.
A November 2012 survey conducted by Lifeway Research
, a Southern baptist-affiliated firm, found that 37% of Americans said that homosexuality is a sin, down from 44% in September 2011. So that's progress.
So far, they have 76 videos up on YouTube. Just like the It Gets Better videos. Here, for example, is The Rev. Susan Russell, Senior Associate at All Saints Church, Pasadena. You remember All Saints Episcopal. This is the church Dubya sicced the IRS on for criticizing his wars from the pulpit.
It gets better! I hope this works.
And now for the stuff that makes this Top Comments:

TOP COMMENTS, September 15, 2013: Thanks to tonight's Top Comments contributors! Let us hear from YOU when you find that proficient comment.
From Dragon5616:
There were lots of great comments in my New Day diary today, but this one by pixxer brought tears to my eyes.
From
enhydra lutis
:
in my Daily Bucket diary Grey Hairstreak Butterfly, FOYI, in a digression sub-thread concerning Crayola colors, surmised thusly.
From
kmfmstar
:
In Horace Boothroyd III's diary, Trayvon Martin bombshell, Joieau related her experience with the criminal justice system as regards autopsy reports. Extremely informative, and she deserves kudos for it. I learned a lot and it cleared up what appear to be lies and cryptic remarks made by the ME.
From
your humble diarist
:
In lowkell's wonderfully restrained diary about the hard right turn the republicans just made in the Virginia gubernatorial race, sidnora tells the honest truth about the choice Virginians have.
And please note: The comment I nominated for last night's Top Comments is at the TOP of the Top Mojo list for yesterday, and my nominating comment is #7!
TOP MOJO, September 14, 2013
(excluding Tip Jars and first comments):
1) If you put your ear to the window... by BenderRodriguez — 173
2) I wonder how badly prosecutors wanted to win by RFK Lives — 107
3) Not clear on your point by WB Reeves — 98
4) From Twitter by Diogenes2008 — 97
5) Back channel negotiations between Russia & US by earicicle — 91
6) President Obama? by BenderRodriguez — 80
7) That's a Top Comment by Dave in Northridge — 70
8) You ARE a cool ass dude, BBB. You just made by worldlotus — 69
9) Another interpretation: Obama painted himself into by dallasdunlap — 64
10) My two cents by Diogenes2008 — 62
11) The heartbreak of OSA is the profit margin on by Susan from 29 — 62
12) I don't say this lightly by Ian Reifowitz — 59
13) Diplomacy -- like life -- is about results by Ian Reifowitz — 57
14) I was just reading some comments in another by HappyinNM — 57
15) YYEEEEEEEhaaaaa! by CwV — 55
16) In this case... by KiTA — 54
17) Oh, so it's all about the President? by WB Reeves — 52
18) I'm looking at handling of trial, not reputation by RFK Lives — 52
19) I see it differently by fcvaguy — 52
20) Military threat is diplomacy. by Jacoby Jonze — 51
21) Is it Caturday already? by jennyp — 50
22) Again? by Dr Squid — 49
23) So that's what happens when the alarm...fails. by The Marti — 49
24) First floor - Loungerie, Second floor - Caturday! by jwinIL14 — 49
25) ohai by kishik — 49
26) Well done BBB! Thank You! by mrsgoo — 49
27) Who had better results, Obama or Bush? by wdrath — 48
28) Assad certainly doesn't feel stronger having to by Gary Norton — 48
29) I said at the time, by CwV — 48
30) great collection!! by kishik — 48
For an explanation of How Top Mojo Works, see
mik
's
FAQing Top Mojo
TOP PHOTOS, September 14, 2013: Enjoy jotter's wonderful PictureQuilt below. Just click on the picture and it will magically take you to the comment that features that photo. Have fun, Kossacks!