Even though I have a career as a teacher, I find it to be a challenging endeavor to attempt to explain what exactly I do to create the graphics I share daily. But I will give it a serious try.
Starting from the basics, the first thing I do is to open the program I use, which is at this point called Corel Painter 12. That's the latest in a long line of programs I have used since I started making the graphics in the mid-1990s, upon learning that I was suffering from cataracts (I now have artificial lenses in both eyes).

What Are You Working On

If you'd like to take a stab at hosting a WAYWO diary, you may do so by joining WAYWO yahoo group. You may also show your interest in the comments or by using kosmail, especially to our fearless leader. You can follow our group by clicking on the heart on our kos-group page.
I choose to create a New Image. I am currently using an 800x800 pixel black canvas. Below is a look at the program layout.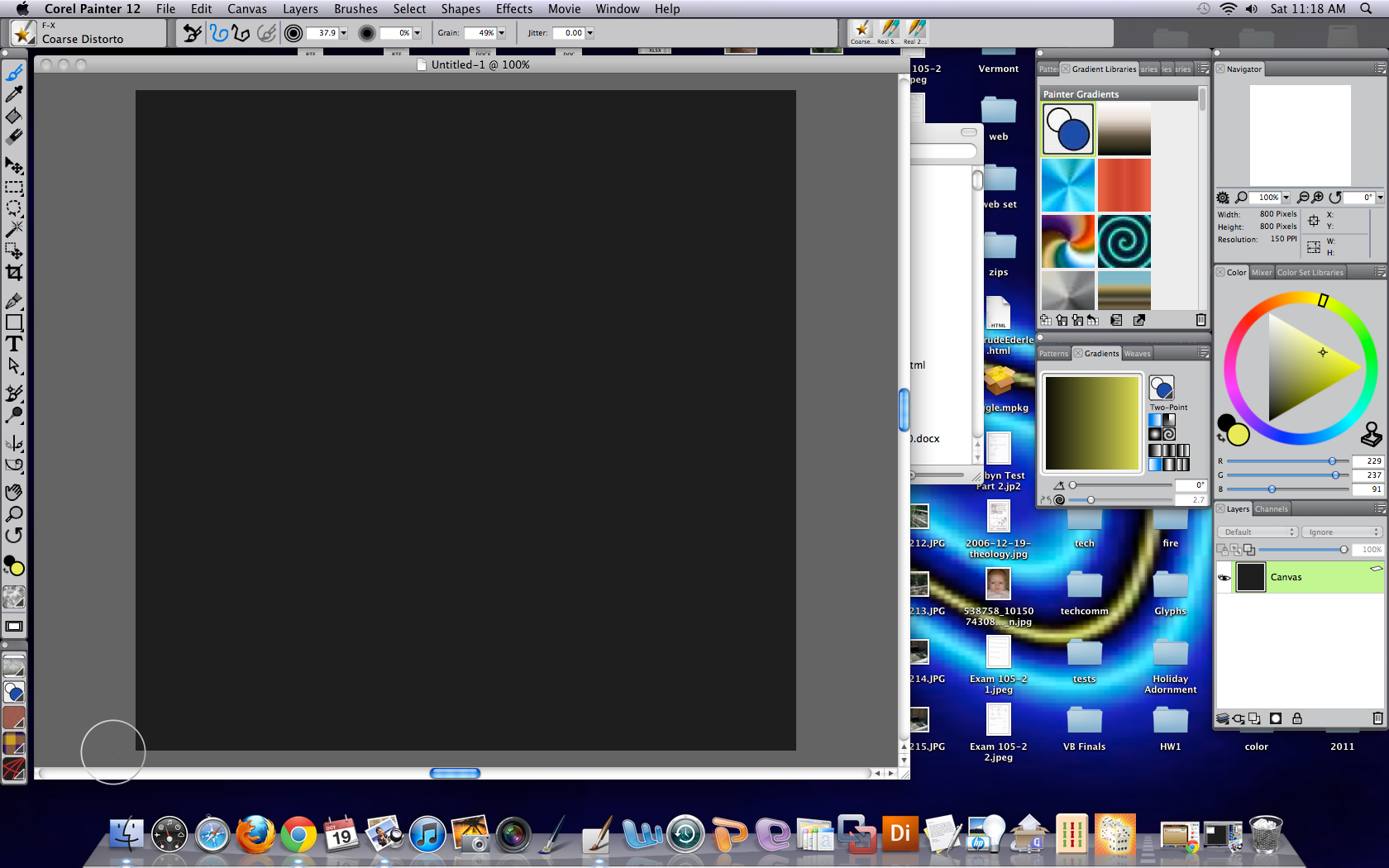 Color tools and layer selector are to the right. There are many other tools to the left.
It all really starts with the selection of a general color scheme. I usually select a gradient (which I can create myself, but there are also many pre-made gradients) to dump on the canvas with the bucket tool. I may spill several different buckets before I have what I think I can work with. And I always keep in mind that I have an Undo button if I don't like where it is going.
Here is today's example.
Now there are a lot of manipulations I can do with these colors. I can spin them: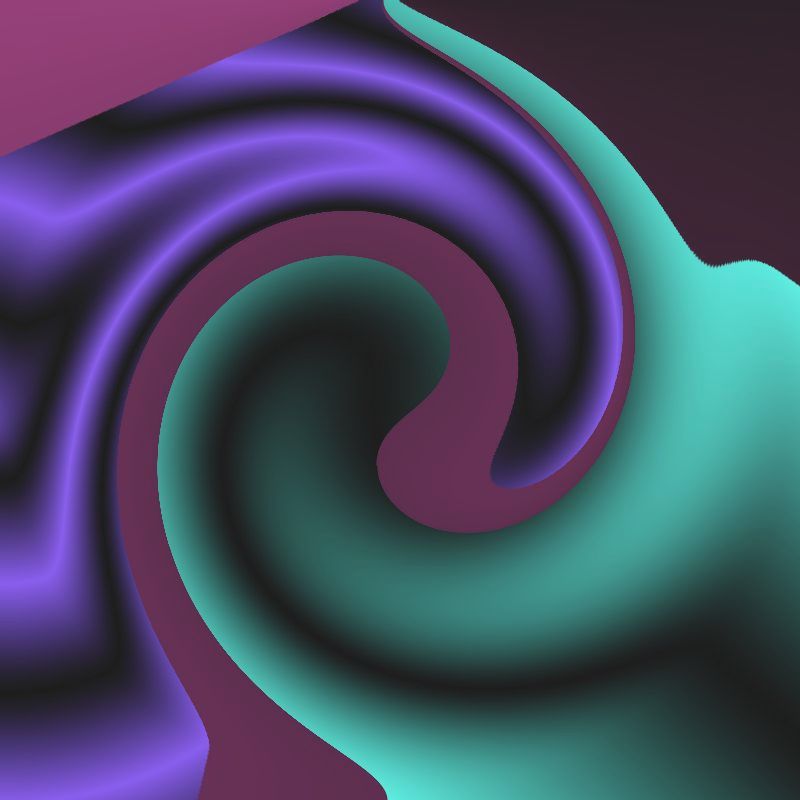 I can put them in a spheroid...
…or a rhomboid shape.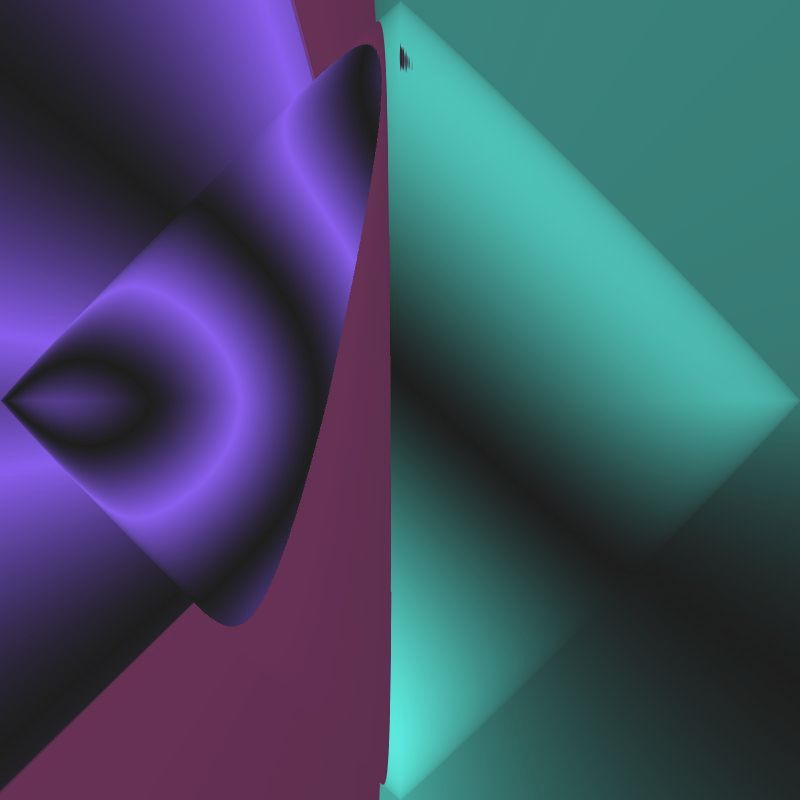 Or I can apply marbling:
Most often I do a combination of those: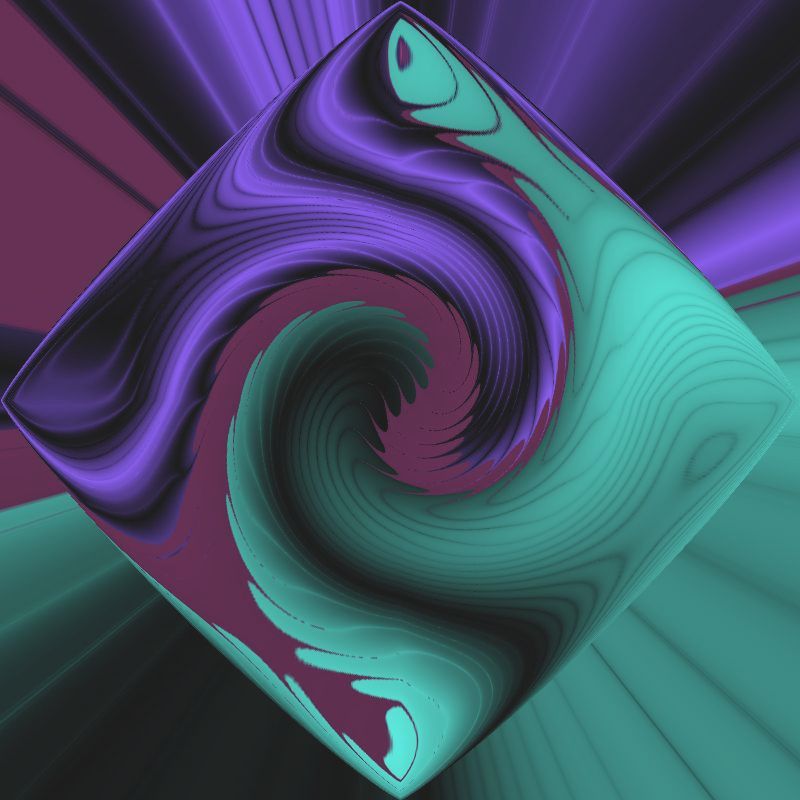 Sometimes I repeat at least one of those processes: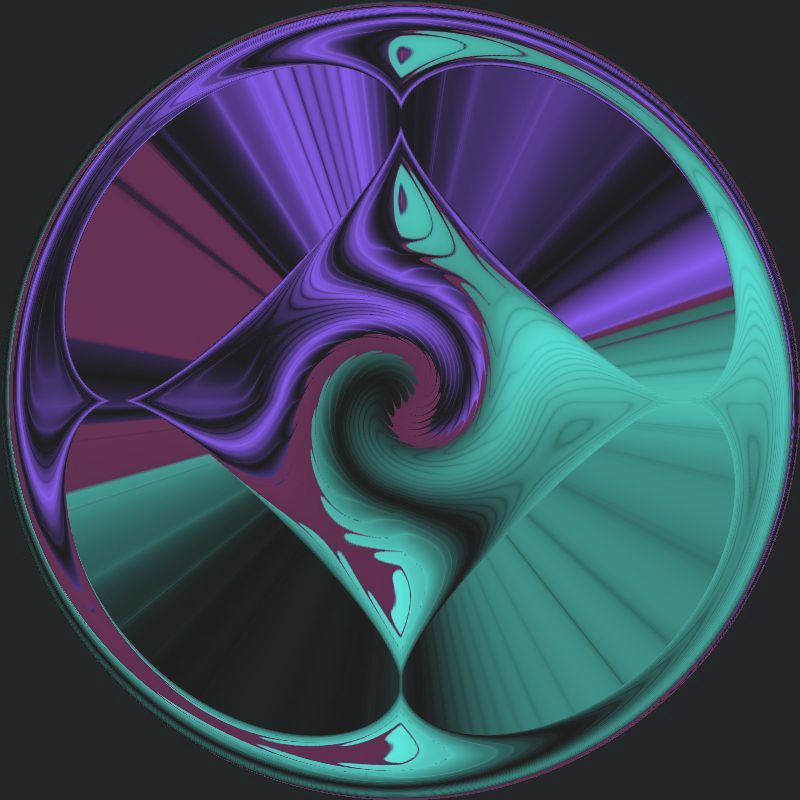 Then maybe add a bit more color: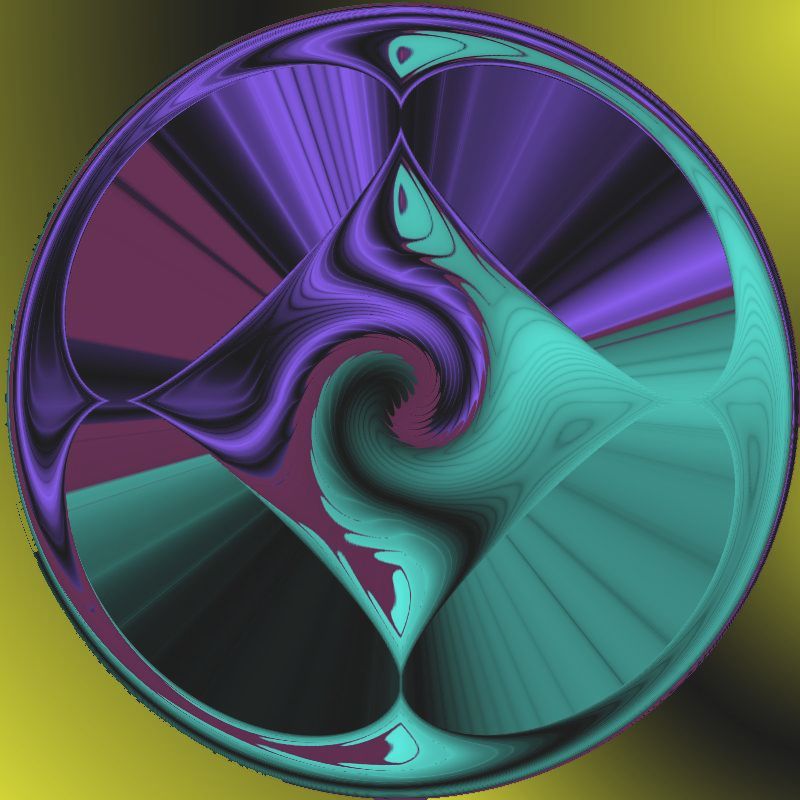 I can adjust the tone scale if I find something I would prefer: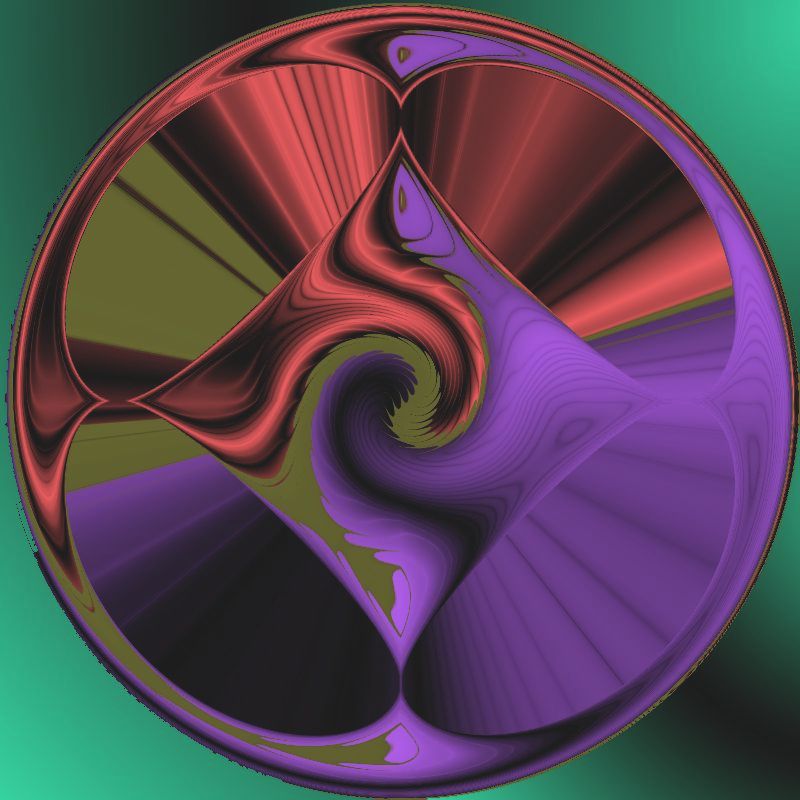 I might apply some surface texture and/or a lighting affect.
All those are just the tip of the iceberg of what can be done. I didn't touch any of the brushes for this piece.
The last thing I usually do is try to come up with a name. I shall call this one
Demonstration for WAYWO