---
Heating with wood
Last week maggiejean requested a photo of my woodshed. She had seen it under construction by my son Eric and was reminded by last week's diary demonstrating his construction expertise.
For years I split wood with a maul and wedges and stacked it near the back door. I would then cover the stack with one or more plastic tarps. This had two major drawbacks. One, storms would blow the tarps off or askew thus soaking the wood and, two, rats could and did nest therein. So in conjunction with my acquisition of a splitter I proposed that he could build me a wood shed to obviate these problems.
His plan seemed rather expensive but I decided it was all good. It was something he could accomplish between other construction jobs and it was great watching him work. He said "Dad, you could do the painting". I had planned to just sit around but I did it.
He had some french doors from a previous job so he installed them, plus a deck which I love.
Another view, showing the splitter.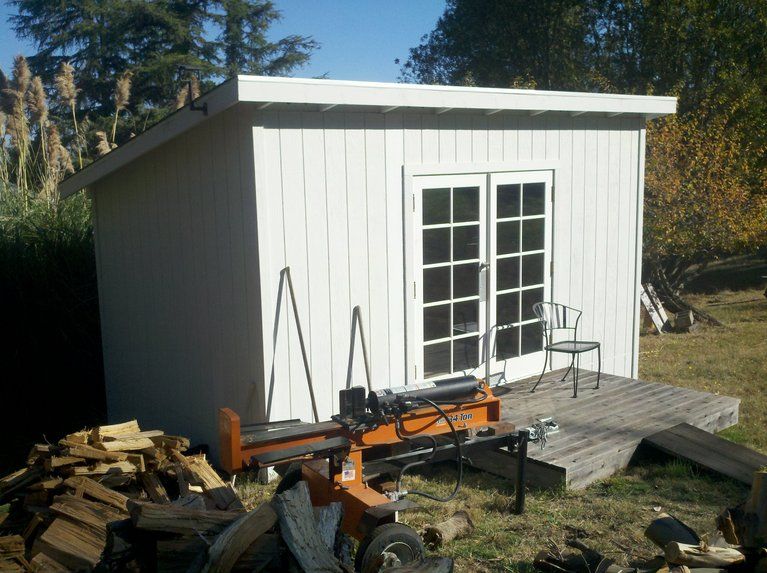 This is the whole scene taken from the nearby hill. The tractor is used a lot for carrying wood in the bucket.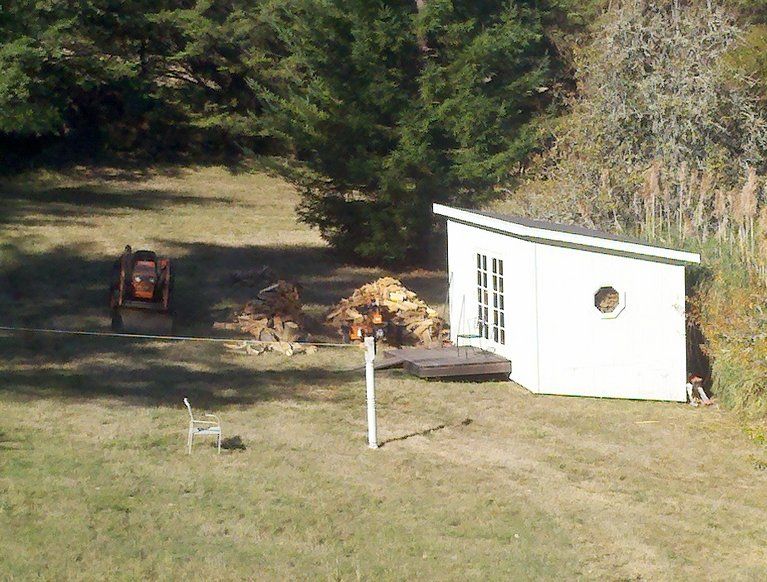 Of course I have to get permission from the owner of the tractor when I need to use it.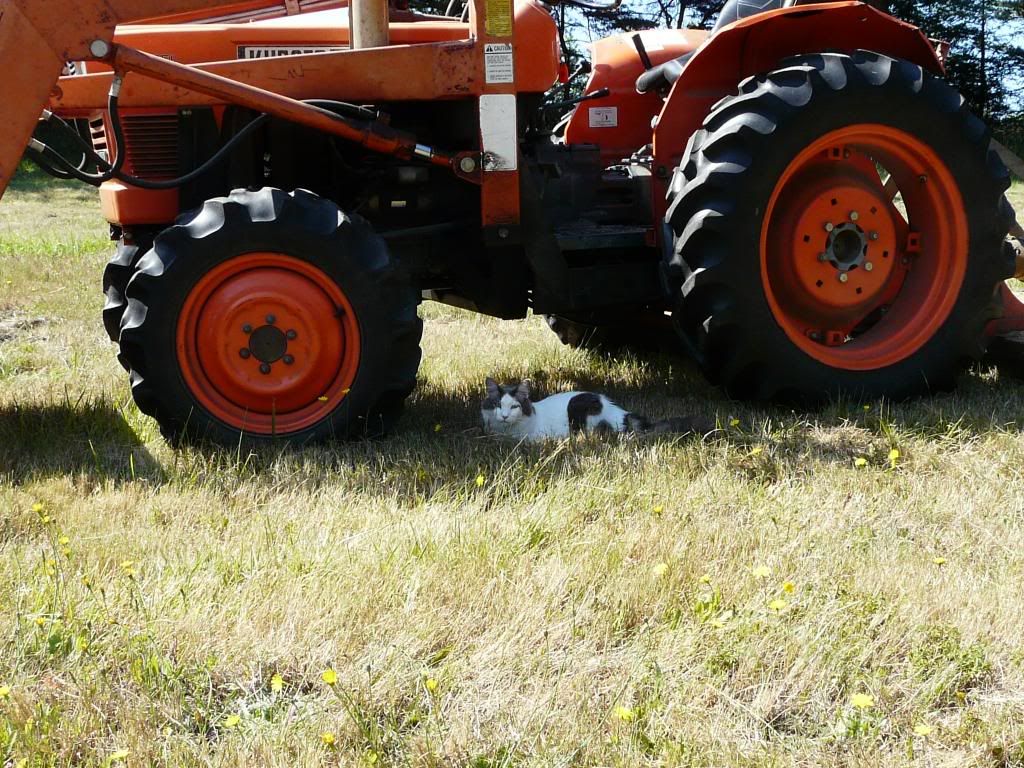 Various piles in progress: dry, half dry, small kindling, fresh split, and still to be split.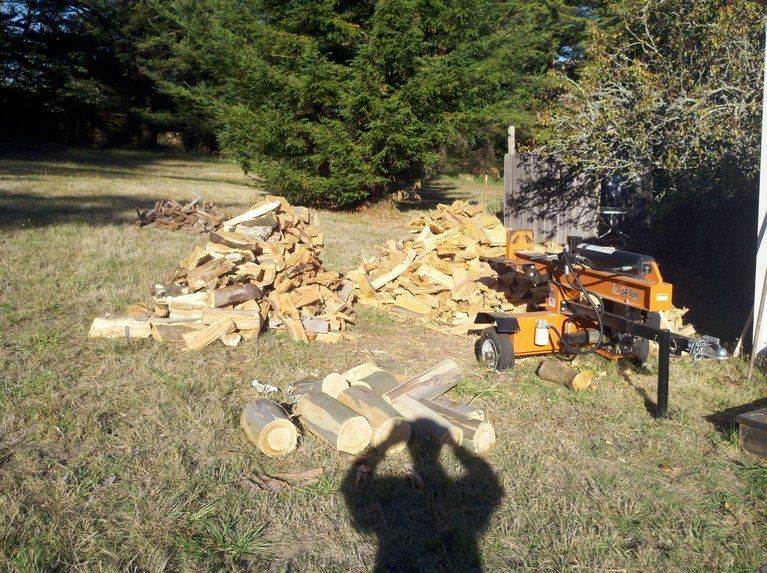 And so much more to do. This amount will be for next year. I'll move the splitter into the barn so I can split in the winter no matter what the weather. Keeps me busy.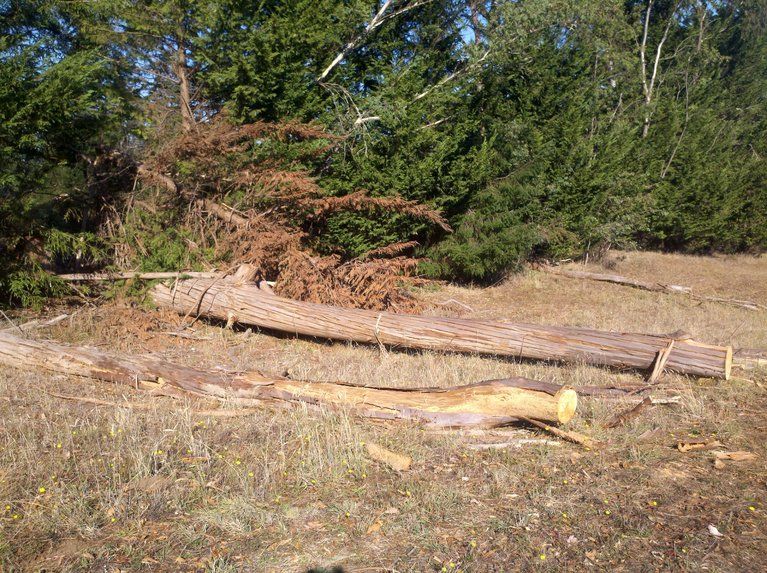 I pack the wood in pretty densely; I will have enough for the year once I store all the wood in the previous photos.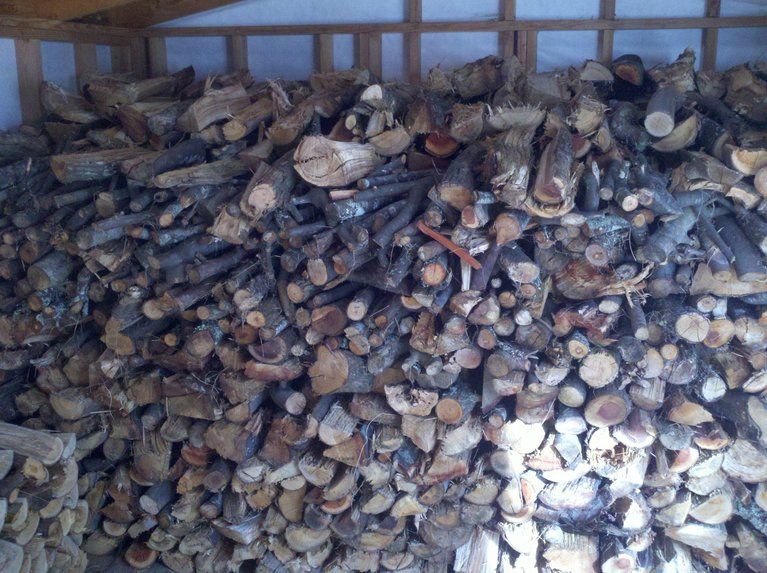 A few final points. I have an EPA-approved wood stove which creates very little pollution.
I have used my own fuel for many years, 34 to be exact, rather than fossil fuel. And during those 34 years the number and size of trees on the property has increased dramatically. Any trees brought down by storms get used. And wood heat is in my opinion the most comfortable and pleasant heat there is.
Kitchen Table Kibitzing is a community series for those who wish to share part of the evening around a virtual kitchen table with kossacks who are caring and supportive of one another. So bring your stories, jokes, photos, funny pics, music, and interesting videos, as well as links—including quotations—to diaries, news stories, and books that you think this community would appreciate.

Finally, readers may notice that most who post diaries and comments in this series already know one another to some degree, but newcomers should not feel excluded. We welcome guests at our kitchen table, and hope to make some new friends as well.