But First, A Word From Our Sponsor:
Top Comments recognizes the previous day's Top Mojo and strives to promote each day's outstanding comments through nominations made by Kossacks like you. Please send comments (before 9:30pm ET) by email to topcomments@gmail.com or by our KosMail message board. Just click on the Spinning Top™ to make a submission. Look for the Spinning Top™ to pop up in diaries posts around Daily Kos.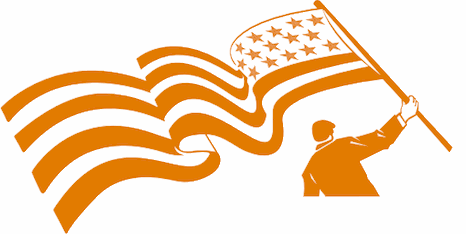 Make sure that you include the direct link to the comment (the URL), which is available by clicking on that comment's date/time. Please let us know your Daily Kos user name if you use email so we can credit you properly. If you send a writeup with the link, we can include that as well. The diarist poster reserves the right to edit all content.
Please come in. You're invited to make yourself at home! Join us beneath the doodle...
I don't know why it takes me by surprise every damn year, but it does. They start out fairly subtle at first. Perhaps a commercial with mom, dad and the kids running through swirling snow wearing new jackets and hats that quickly cuts to the Macy's logo with just a hint of holiday glow. I suppose they are just conditioning us for what is to shortly come. They know the public hates to settle down to watch television after a beautiful autumnal day, only to get smacked upside the head by Santa's bag. But within a week, Santa will have us all by the short and curlies.
For the next 1/5 of an entire year, we will be barraged with 30 second clips designed to whip us into a consumer frenzy until we lay down our heads the night of December 25th, exhausted, whimpering, numb and relieved the entire thing is over for another year. And we finally go to sleep with visions of smouldering credit cards dancing in our heads.
I have long held the suspicion that marketing executives for large corporations actually hold people in utter contempt and love to see them suffer, particularly if they can make a dirty dime off it. Christmas is a Sadist's holiday for them.
How else to explain this?
Or this?
Or this?
All that being said, there is currently a Christmas commercial going viral that was released in Great Britain by the department store chain, John Lewis. I really have to give this one props. It is beautifully rendered with a sweet story, accompanied by the lovely Keane song Somewhere Only We Know as sung by the talented Lily Allen.
Seriously, give this a quick watch in full screen.
Yes, it tugged at my heart strings. Until my head took back over and realized that if I were that bear, I would be seriously pissed that some damned rabbit woke me up from a perfectly sound nap, only to be a prop in another stinking Christmas commercial.
I would have to maul some woodland creatures.
Now on to Tops!
TOP COMMENTS
November 9, 2013
Thanks to tonight's Top Comments contributors! Let us hear from YOU
when you find that proficient comment.
From yoyimbo:
Dear god. A Top Comment witticism to ruin a weekend from Kayakbiker.
From Dragon5616:
This thread in kos" Saturday nutpick-a-palooza had me rolling in the "isle." CaliScribe starts it here and gets plenty of help from angry marmot, here4tehbeer, indycam, and others.
From Dave in Northridge:
ericlewis0 corrected his own Animal Nuz diary in a comment that rewrites the last panel to include BENGHAZEEEEE, among other things.
From BeninSC:

Flagged by micsimov, this comment by badscience gives a nice analysis of Jane Austen's writing.

Flagged by northerntier, this comment by cosmic debris speaks for many of us when it comes to the value of Daily Kos in our lives.

Flagged by raincrow, this predominantly pictorial comment by Ninepatch has some great pictures! (Feel better soon, Ninepatch!)
From your diarist, Steven (the ingen is optional):
Today, rserven reported on a local story unfolding here in the Bay Area in her diary Burn the Tranny. Please take a moment to read this. Skipbidder gives an excellent rebuttal to the mother who insisted her child is a "good kid" even though he set another person on fire.
TOP PHOTOS
November 8, 2013
Enjoy jotter's wonderful PictureQuilt™ below. Just click on the picture and it will magically take you to the comment that features that photo. Have fun, Kossacks!