The Daily Bucket is a regular feature of the Backyard Science group. It's a place to note the things you've seen in the natural world around you. Whether it's snails, bears, fish, bugs, weather, meteorites, climate, birds, flowers, or old rocks, nothing is too big or too small, if it's part of the natural world, this is the place to talk about it.
So please let us know what's going on in your neighborhood and whereabouts that is.
A couple days ago we were driving home from a doctors visit when Mrs. burnt spotted an animal at the far edge of a recently harvested field we were passing by. She brought my attention to it but I was only able to get a very brief glimpse of it before we had passed on by. She thought it was coyote or maybe a grey fox and I agreed and started to drive on down the road, but for some reason decided to turn around and go back for a second look. Fortunately it hadn't moved far when we got back there and I quickly pulled off the road and grabbed my camera. If I'd have been standing up I'd have probably fallen over when I realized that the animal standing there so brazenly in an open field in broad daylight was no coyote or fox but one of the wariest animals to wander the Ozark woods, the illusive Bobcat. It was looking straight towards us and was obviously suspicious of our intentions so I took two quick shots without even checking the camera settings in case it decided to make a sudden dash for the safety of the nearby woods. Then I took a quick look at those two shots and made some needed adjustments and clicked off about a dozen more pics before it slipped into the woods. After shooting literally thousands of pics with this camera I knew what it was capable of so I knew the whole time I was shooting that the cat was just too far away for anything sharp and clear but I was happy just to be seeing one and whatever pics I got, no matter the quality, were just frosting on the cake.
As you can see the lackluster pics aren't going to win any photography awards but I'm happy to have gotten them anyway, especially since I have no pics at all of my only other encounter with one of these beautiful animals. But even as I was taking these pics I was mentally kicking myself for not having already upgraded. If you're a regular follower of Backyard Science then you already know I've been considering a camera upgrade for several months but the price of the higher end camera's and lenses had stopped me from doing so, until now. That missed opportunity was the proverbial straw and it succeeded in tipping the scales from the "Should I buy?" deep into the "Have to buy" range. So yesterday I bit the bullet and ordered a new camera and used telephoto lens to go with it. As I mentioned I'd been thinking about this for a long time so I'd already done the research and had narrowed my choices down to a couple of different cameras and lenses. That evening and the following day I did some last minute research in order to make my final decision and decided to go with a new D7100 Nikon and a slightly used 70X300 telephoto lens to go with it. Neither are top of the line but both are quality instruments and I believe they'll do pretty much what I want them to do although I'd have loved to get a lens with even more zoom. But anything larger, with decent optical qualities gets crazy expensive and is just too pricey for my budget. I think, (hope) this will work for me. Anyway, here's the Bobcat that pushed me over the line.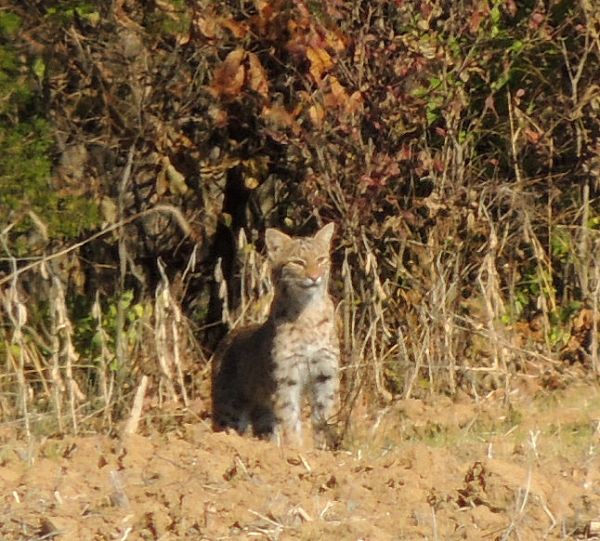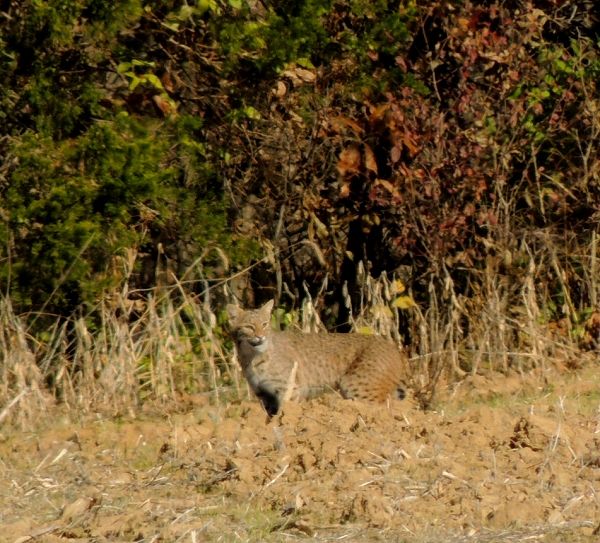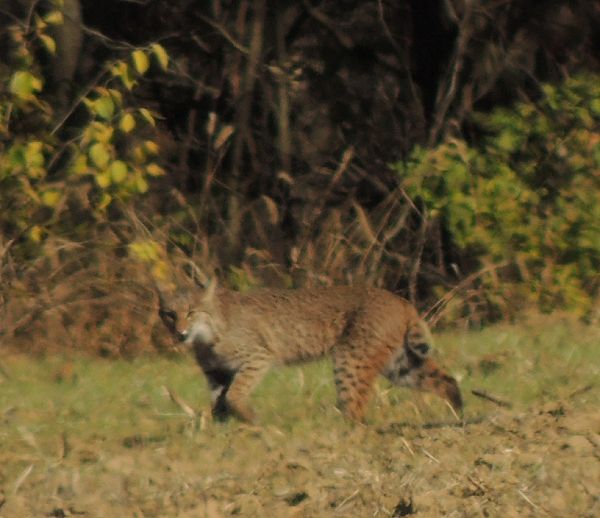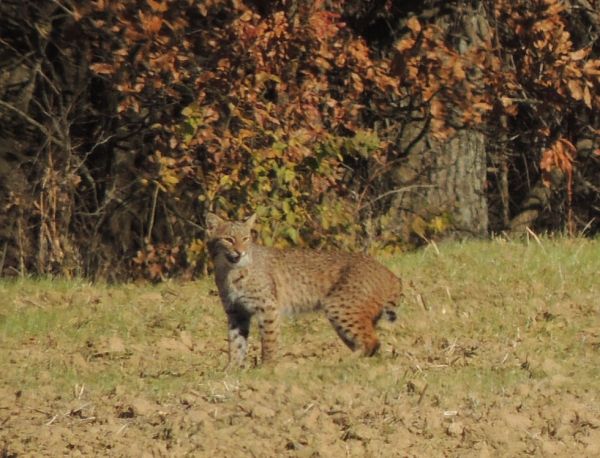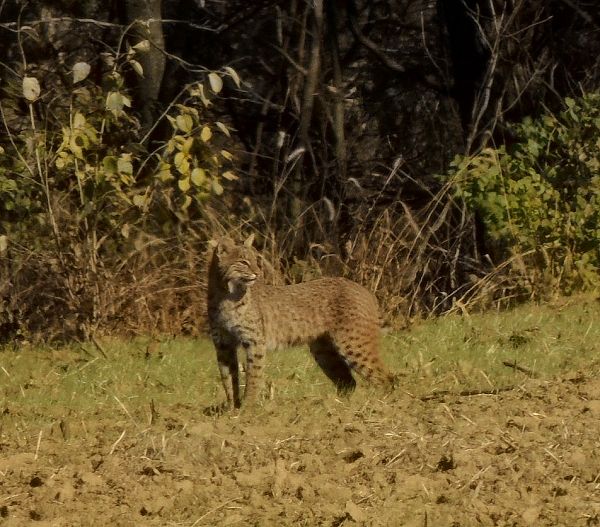 Bobcats aren't all that rare here but normally are extremely shy and illusive and this was only my second sighting of one after a lifetime of wandering around in the woods. Most people that live here have never seen even one so I feel very fortunate to have seen two now. If I'm ever so lucky to get yet a third chance, I'll be ready for it.
Ok, your turn, tell us what you've been seeing in your own neighborhood, whether it's bobcats or field mice, we'd like to hear about them.