I spent about three days trying to come up with something to write about that I could bang out quickly due to my lack of time at the moment. I have a couple of big topics that will take time that I cannot afford right now. Instead, I'll go back to a topic I touched on earlier this year: How tax preparers continually get screwed over by Congress (mostly Republicans).
Before we dive back down to the 7th Circle of Hell, a word from our sponsor:
Top Comments recognizes the previous day's Top Mojo and strives to promote each day's outstanding comments through nominations made by Kossacks like you. Please send comments (before 9:30pm ET) by email to topcomments@gmail.com or by our KosMail message board. Just click on the Spinning Top™ to make a submission. Look for the Spinning Top™ to pop up in diaries posts around Daily Kos.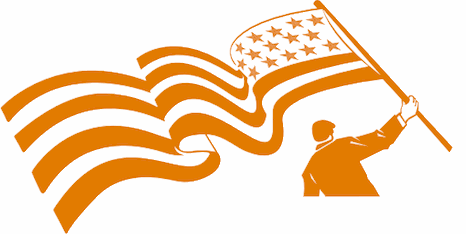 Make sure that you include the direct link to the comment (the URL), which is available by clicking on that comment's date/time. Please let us know your Daily Kos user name if you use email so we can credit you properly. If you send a writeup with the link, we can include that as well. The diarist poster reserves the right to edit all content.

Earlier this year in a related diary, I wrote this paragraph:

With few laws changing on 12/31/2011, there was little for Congress to screw up. Plus given it was not an election year, the squabbling could be finished by the end of November which it was. Tax Year 2011 went off without a hitch and a sigh of relief was released by all.
I should have known the Republicans would find new and inventive ways of screwing large swaths of Americans without them realizing it.
The IRS typically tests their systems for a few weeks during October and November to make sure everything is functional for the upcoming tax season. This gives them December to do and test any last minute changes that may need to be done. Seasons typical open the first week of January with e-filing up and running by the end of the third week. This year e-filing was set to open on January 21. However due to the government shutdown, the season won't open until sometime between January 28 and February 4. Yes, you read that right. Returns, mailed or e-filed, may not be processed until February at the earliest.
Outside of the company I work for, a lot of my friends who prepare returns are not too worried because they deal with clients at the upper ends of the income scale. These people are either filing extensions or don't get all of their paperwork until mid-February at the earliest. Thus this delay is not too big a deal for them. For me and my co-workers, it's a major problem. Where I work, we deal with clients who are mostly in the lower income brackets.
Today, many employers are beginning to send W-2s electronically. This means that some people can access their W-2s in the first half of January. When you are a low income person with little paperwork needed to file a return, you are very likely to come in to the office as early as you can. A good portion of my clients do this because they are depending on their refund to pay bills. While not all of these clients are eligible for refundable credits, many are.
After last year's debacle, telling my clients they will again have to wait for refunds is going to be very difficult. However, unlike last year, there should be no problems once the IRS is ready. I can't envision any tax law changes from now until the end of the year because most if not all of the changes have been extended for at least this year and most of them longer. Unfortunately, I am not supposed to bring politics into our discussions, so the generic, "It's Congress' fault." will be my go-to phrase. I won't happy about it, but I can usually find ways of telling the truth without getting into trouble.
Happy Tax Season to everyone and may refunds, if that's what you want, smile upon you.
Diarist reserves all rights to his original writing only. Community material is not covered by this ©
Before we get to our regularly scheduled Top Comments, I would like to wish jotter a very Happy 10th Kosaversary. Without him, Top Comments wouldn't be nearly as great as it is.
And a very special thanks to Ninepatch for sending this comment from navajo. I would have never known if it wasn't for her.
And now without further ado, the comments for 11/20/2013:
from commonmass:

In Laura Clawson's diary this morning about Congressman Coke user itsjim has a theory that might explain why the GOP voted to cut SNAP benefits
From
sfbob
(his first of what I hope is many submissions):
In ObamOcala's rescued-to-recommended diary from this morning: "A History of God in the United States of America."

quarkstomper pointed out how amendments to the original form of the Pledge of Allegiance made things more problematic. The comment's final sentence is the clincher:

"So in effect, the "Under God" addition [between "one nation" and "indivisible"] has managed to divide the Indivisible.
From your host with the most:
pucklady starts off a brilliantly funny thread with this perfect comment about scandals & resignations. Seriously, you have to read it if you missed it.
TOP PHOTOS
November 19, 2013
Enjoy jotter's wonderful PictureQuilt™ below. Just click on the picture and it will magically take you to the comment that features that photo. Have fun, Kossacks!