kos emailed me! Isn't that cool?! He wanted to give me some good information, which he did! I am honored!
One of the things he told me was that Daily Kos has five MILLION unique readers! Isn't that a stunning statistic? That many unique readers Daily Kos every month! I have not queried him about the details, so I don't know specifics, but it SOUNDS to me like that number excludes Republicans who visit the site, for curiosity or disruption or p** envy or whatever (since, of course, they are far from unique, and they don't even WANT to be!). But, for all its success, Daily Kos is a business. It has a staff of 22 human beings, who have lives, families, expenses, like all of us. The things Daily Kos gives us, gives our citizens, gives our country … those things are not free. It takes a lot of money to fight the fights Daily Kos fights. It takes a lot of money to support the community we have here, the venue, the infrastructure, all that it involves.
More below! But, first, a word from our sponsor ...
Top Comments recognizes the previous day's Top Mojo and strives to promote each day's outstanding comments through nominations made by Kossacks like you. Please send comments (before 9:30pm ET) by email to topcomments@gmail.com or by our KosMail message board. Just click on the Spinning Top to make a submission. Look for the Spinning Top to pop up in diaries around Daily Kos.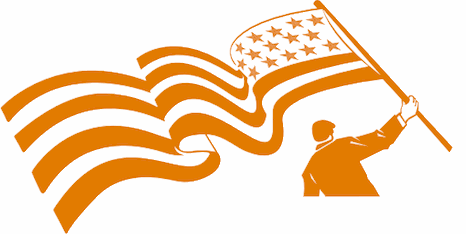 Make sure that you include the direct link to the comment (the URL), which is available by clicking on that comment's date/time. Please let us know your Daily Kos user name if you use email so we can credit you properly. If you send a writeup with the link, we can include that as well. The diarist reserves the right to edit all content.
Please come in. You're invited to make yourself at home! Join us beneath the fleur de kos...
He told me that the business model the site used to use saw most of the operating revenue coming from site advertising, from site visitors clicking on advertising links. Now, however, those revenues are waning, and, now, community support has become more important to their ability to operate than advertising revenue. In kos's words …

Community support has become more important to our ability to operate than advertising revenue.
See?!
The email contained links to an ActBlue page for donations to Daily Kos (I contributed! Happily and proudly.) This is the link kos included, asking for $5. (If one is patient enough to read to the bottom of the email, the amount drops to $3! Oh if only there was a postscript! kos might be sending US money!)
The email made me think of our politicians, our Democratic champions. They work very hard on our behalf. They don't always satisfy us. Sometimes they don't satisfy us at all. Sometimes they work very much against what we need them to do. Or adopt a counter-productive strategy, or they do things inconsistent with what they told us they would do. We try to make our wishes clear to them. We try to give them suggestions, tips, recommendations, we try to guide them toward being better, more effective leaders.
And that got me thinking of our work, our challenges, our commission. Most of us are on Daily Kos because of our commitment, because of our passion for Democratic causes, for fairness, justice, honesty. How well do we meet our expectations for ourselves?

I can't speak for anyone else, but I know I meet my expectations for myself better because of Daily Kos. I am much more in touch with my political goals and objectives. I am better informed. I am more engaged, more effectively engaged. I FEEL my power much more clearly. I feel my responsibility more clearly. I get fine ideas from YOU. From your words in diaries, from your contributions in the comment threads. I owe you. I am in your debt. I owe kos, and I am in his debt, too.
It pleased me tonight to make a contribution through ActBlue. It pleases me tonight to write you about supporting Daily Kos in active ways. I hope you will make a contribution to ActBlue, if that works for you this season.
But if you don't, I have another idea, one I also use.
A high percentage of Top Comments visitors are active, engaged Kossacks, some of the most active, most committed on Daily Kos. A high percentage are lifetime subscribers, in fact, a form of super trusted users, almost. I find it more than a little ironic that those of us MOST active on this site, most committed to the site, also likely contribute most to the decline in advertising revenues for Daily Kos, since one of the 'perks' of subscribership is the ability to turn off site ads. And, after all, who'd ever miss those?!
But what do they 'cost' us, really? We can't take a drive without seeing forms of advertising, often as not on other vehicles alongside us, or in front of us. We can't read print media without advertising. Most of the sites we'll ever visit on the Internet have advertising. It is a fact of our lives.
How would you feel about turning ads back on in your browsers? You have to see them anywhere, just about everywhere else. Why not see them on Daily Kos and click a few links every now and then to benefit our community, our blog home?
If you aren't interested in anything there are ads for, so what? Click one any time as you step away (you DO step away, occasionally, don't you?!!!). Let it load, then close it when you return. If each of us did that five or six times a day (or 20-30), who knows what impact we could have on ad revenues?!
It doesn't take a financial commitment. Even those of us with scarce financial resources can click links. It doesn't take a time commitment. Walk away and close them when you get back. Yes, the ads look ugly, but that's always true.
Is it too big a sacrifice for our fine community? (If you feel it is, that is fine, you don't have to explain to me, you don't even have to tell me.) Just consider it, please?


And, if you have ideas for helping with Daily Kos funding, please post them to the Help Desk!
Best to you tonight! And on to tonight's comments, formatted by brillig!
Update: Wouldn't it be cool if kos and the management team noticed a marked uptick in ad revenue, and learned that it started here in Top Comments?!
---
Brillig's ObDisclaimer:
The decision to publish each nomination lies with the evening's Diarist and/or Comment Formatter. My evenings at the helm, I try reeeeallllyy hard to publish everything
without
regard to content. I really do, even when I disagree personally with any given nomination. "TopCommentness" lies in the eyes of the nominator and of you, the reader - I leave the decision to you. I do
not
publish self-nominations (ie your own comments) and if I ruled the world, we'd all build community, supporting and uplifting instead of tearing our fellow Kossacks down.
From belinda ridgewood:

In Laura Clawson's Midday Open Thread, I just loved Crashing Vor's motto for the day.
From Dragon5616:

In catilinus' New Day diary, aravir offered this beautiful portrait of a teacher as well as some sound advice about staying young.
From Ekaterin:

This comment by indycam in kos' diary Wherein I Decline to Justify the Obvious rocks.
From Dave in Northridge:

fToRrEeEsSt was looking for a metaphor (but didn't find one) in this most wonderful diary by Choco8.
From a2nite:

I think this one by Denise Oliver Velez deserves a top comment especially because of the video content. Some people need to see a picture to understand what is racist.
From bastrop:

This fact based comment by some other george in Hunter's California Healthcare diary is a must read example of how Daily Kos can work best in shining a disinfectant light on the desperate practices of a corrupt GOP. Also a valuable example of how the internetz work (shhhh...don't tell the opposition).
From cohenzee:

Sending this in just because I love Robert Reich videos. This one is on Chained CPI and was posted by divineorder.
From BeninSC:


I found this comment all by myself with no flagging, what about that?! The Marti posted this comment about finding one's way in the Daily Kos community in catilinus's terrific Welcome New Users diary today! (Well worth a visit in its own right!)

Flagged by DontTaseMeBro, this concise comment by Shotput8 skewers our political adversaries.

Flagged by a gilas girl, this comment by westyny shines a light on the Twitter faux pas Republicans made in trying to use the memory of Rosa Parks to seduce black voters to their hypocritical side.



Top Mojo for yesterday December 1st, first comments and tip jars excluded. Thank you mik for the mojo magic! For those of you interested in How Top Mojo Works, please see his diary FAQing Top Mojo.


1) If Ted Rall is finally banned, it will be because by nomandates — 206
2) How is that POS show still on the air? by voracious — 155
3) Here is my comment on this on 11/28 by navajo — 141
4) Is there any truth to the rumor that you by indycam — 138
5) DELETE MY FISKARS SCISSORS, KOS!!! by Fordmandalay — 134
6) It's assumed he is banned by indycam — 131
7) I was going to ask the same thing... lol by markthshark — 124
8) Stephanie Rawlings-Blake has a great future ahead by tejanablue — 110
9) The guy is a professional victim by mahakali overdrive — 97
10) The banks don't think of them as crimes by Dallasdoc — 92
11) Calling out racism by Diogenes2008 — 91
12) Actually by kos — 91
13) remarkable banning...given he posted diary by Patriot Daily News Clearinghouse — 90
14) He actually lied in that diary claiming that he by LilithGardener — 85
15) To quote Kos from this diary: "Don't be that by chicago minx — 85
16) Not to mention the 1.5/1 ratio... by Dood Abides — 81
17) I vote for GBCW. He did his swan song. by Sixty Something — 79
18) Recced for by Inland — 78
19) Thank you Congressmen. by TheFern — 76
20) Totally agree by high uintas — 76
21) The real terrorists are on Wall Street... by Superskepticalman — 74
22) The problem isn't just Republicans by hulibow — 73
23) Nothing says Journalistic Integrity quite like by here4tehbeer — 72
24) With the filibuster disabled.... by ERdoc in PA — 70
25) Some people can't get out of bed in the morning... by joe from Lowell — 70
26) Your comment is insulting to the members by Radiowalla — 68
27) With all due respect, by StellaRay — 67
28) My tweet to Andrea Mitchell by Willinois — 65
29) It's best to keep abreast of the situation by kerflooey — 65
30) Threats of GBCW are just as bad as GBCW by LilithGardener — 64




Top Pictures for yesterday, December 1st. Click any image to be taken to the full comment. Thank you jotter for the image magic!