Every day is a new day and with that, a new opportunity.
EVERYONE is welcome and please join us each morning at 7:30 AM PACIFIC
to tell us what you're working on, share your show & tell, vent, whatever you want...
...this is an open thread. Nothing is off topic.
It's 2014 which is an election year. What's important to you?
What touched my heart you'll find after the fold. First I'm going to remind us of the reality right now for 22% of our fellow Americans. I think it's important to be aware of this information as we move forward into this election year when all seats in the House of Representatives and many in the Senate will be up for grabs. A few Democrats in the House have already announced they won't run again including George Miller of the Bay Area who's been in the House for 40 years and is about as Progressive as they come.
We've witnessed a continual destruction of our national safety net that was put in place as part of our "War on Poverty" started in the Lyndon Johnson administration. SNAP (food stamps) is being ravaged with continual cuts of $10's of billions each time a Federal Budget or Debt Ceiling struggle comes around. We see constant attacks on unemployment benefits too, of course. The minimum wage would have to be increased to just under $10.00 per hour to equal the purchasing power a person had when the minimum wage was $1.60 in 1970. The three things I've just written about affect people every single day who are in poverty, have lost their jobs or have jobs that no longer pay enough for basic survival.
These folks are called "economically disadvantaged." That's makes it sound not too bad. The GOP paints these people as lazy, unmotivated leaches sucking money away from the successful and well off. We all know this isn't true. Twenty two percent (22%) of the population in what is called "the richest country in the world" are in this category, as are 16 million children. The USA ranks 34th out of 35 developed countries with the number of children living in poverty. Only Romania has a higher percentage of children in poverty than the USA. Think about that somber fact for a minute! All these statistics are easy to find.
The GOP even acknowledges that over 20% of the people in the USA (over 48,000,000) live in poverty, but with the help of Frank Luntz who is a genius at renaming things to sound innocuous, they call those in poverty "the soon-to-haves." Of course Frank Luntz comes to the rescue whenever the public starts to put its attention on something. Remember global warming? The public was getting concerned. Frank Luntz is the one who renamed it "climate change" to make it sound not too bad. He's the one who also told the GOP to say "all the science isn't in yet" regarding humans being the main contributor to climate change.
So now we have "the-soon-to-haves" instead of people in poverty. Of course this term is used by the party that thinks "child labor laws are stupid" (Newt Gingrich and others) so as to allow children under 16 years of age to work for less than minimum wage and be school custodians if they want a school lunch. I wonder how's that going to help the 22% below the poverty line? Won't that put pressure on lowering the minimum wage? The GOP brought us drug testing for welfare recipients and those receiving unemployment benefits as well...tests that have to be paid for by the people getting tested.
Of course the GOP harps on poor people really being well off because they have TVs and microwaves (and presumably CD players which ties into what you'll read later on here). Some GOP politicians have stated that SNAP (food stamps) should be done away with because "anyone unwilling to work should not be allowed to eat." They also say if you are unemployed or can't afford food it's because you "aren't taking personal responsibility."
Did you know that 6 people in America own as much as the bottom 42% of Americans, which is 130,200,000 people ladies and gentlemen! Oh, and 10,500,000 people who have jobs and are working are still in poverty....err, I mean are still "soon-to-haves." What about those folks? Some corporations including McDonalds and Walmart say they should look to the government for help and handouts including getting food stamps.
Do you see the impossible, vicious cycle here? Does this make any sense to you? Not me.
More of this kinda lengthy New Day diary under the New Day cloud.

Latest Updates on Kossack Regional Meet-Up News Below the New Day sunrise cloud
I still wonder why we continue to give the top 10% of the richest farmers 70% of all the farm subsidies. These guys are already multimillionaires. The subsidies now exist to make sure they keep their fortunes no matter what happens to their crop output. We're told they need these subsidies to help them get by if prices drop for their crops. Originally farm subsidies were created to help family farms hit hard from the Depression and dust bowl years. The whole point was to keep these farmers going so they could still grow the food we needed without going bust. Now the need for these subsidies is totally outdated. None of the top 10% of the richest farmers are at risk of going bust in a bad year or two.
I still wonder why we give $4.5 billion to big oil each year. When you break it down, it means every tax payer gives $25 each to big oil every year. Are we tipping them for being able to buy their gasoline? These subsidies were originally to help out during the earlier years of oil extraction when drilling for wells was a real crap shoot and the country was just starting to really need oil to fuel the economy and innovation. This isn't the case anymore. These subsidies are totally unnecessary.
In my local newspaper Jamie O'Neill wrote about the "economically disadvantaged" in last Saturday's Paradise Post. Mr. O'Neill is a retired educator and Progressive. He taught at our local Butte Community College and is a nationally known writer having had his articles in publications of all kinds. Google his name if you're inclined to find out more about this prolific writer.
Every year he and his wife donate money to his wife's niece's annual fund-raising of donations to buy gifts for the students she teaches. His niece-in-law teaches 5th grade in California for a school district located in an "economically disadvantaged" area. Jamie O'Neill shared with us who get our local newspaper a letter he received by one of her students. I am going to put it here for you all to see. I'm sure he won't mind one bit. This is what I was alluding to that touched my heart.
Here's the link to his article for you to read in it's entirety:
http://www.paradisepost.com/...
Dear Mrs. O'Neill,

It was a surprise to see all the presents when I walked into the classroom! I felt shocked because I've never seen so many presents! I was happy because I got to open presents and watch my friends open presents too. I was excited to receive a present because you spent all your money on all of us. I also liked the jacket because I have one, but my dog tore it up an it has holes in it. My favorite thing I got was a CD player because my mom does not have a lot of money to buy one because I got a sweater and I don't have one, because I have one but I don't wear it because it is ripped. Thank you for being so generous and giving special presents this years Christmas. I appreciate you because you bought all the stuff I really wanted from my three wishes, and you gave it to me from a long way away. You made my Christmas better because I never had stuff like this before I never got that much presents in my whole life.

Sincerely,

Sheila
When I read this I cried. Sheila got a jacket that replaced her old torn up jacket. Sheila got a CD player which her mother could not afford to get because she'd spent that money on a sweater to replace her daughter's ripped one. You can bet that CD player cost less than $25.
What issues are important to you in this election year?
:: COMMUNITY BUILDING UPDATES ::
Let's build communities!

Every region needs a meatspace community like SFKossacks.
We take care of each other in real life.
I urge YOU to take the lead and organize one in your region.
Please tell us about it if you do and we're here for advice.
•
THINK GLOBALLY, ACT LOCALLY
>>>Instructions on
HOW TO FORM A NEW DAILY KOS GROUP
NEW GROUPS IN THE PROCESS OF ORGANIZING:


Send a Kosmail to the organizers and ask for an invitation to the group.

• Northern Indiana Area: Kosmail Tim Delaney

• Long Island: Kosmail grannycarol

• Northern Michigan: Kosmail JillS

• Nebraska: Kosmail Nebraska68847Dem

• Westburbia Chicago Kossacks: Kosmail Majordomo

• Caprock Kossacks (Panhandle/Caprock/Lubbock/Amarillo area) : Kosmail shesaid

• West Texas Kossacks (including Big Bend Region and El Paso) : Kosmail Yo Bubba

• Las Vegas Kossacks: Kosmail miracle11

• Vermont Kossacks: Kosmail 4Freedom

Note to the above new leaders: Feel free to leave a comment any day reminding readers about your new group. Also, tell us about your progress in gathering members. Kosmail me when you've chosen a good name for your group and have created a the group. Then I'll move you to the NEW GROUPS LIST. When you've planned a date for your first event I'll make a banner for you to highlight your event in our diaries and your diaries.
These are the groups that have started since * NEW DAY * began. Please Kosmail navajo if you have started a group before that.
NEW GROUPS LIST:

• California Central Valley Kossacks - Formed: Jul 29, 2012, Organizer: tgypsy

• New England Kossacks - Formed: Aug 6, 2012, Organizers:
Clytemnestra for Lower New England (Conneticut, Massachusetts, Rhode Island)
nhox42 for Upper New England (Maine, New Hampshire, Vermont)

• Houston Area Kossacks - Formed: Aug 7, 2012, Organizer: Chrislove

• Kossacks in India - Formed: Aug 14, 2012, Organizer: chandu

• CenTex Kossacks - Formed: Sep 9, 2012, Organizer: papa monzano

• Central Ohio Kossacks - Formed: Sep 26, 2012, Organizer: VetGrl

• Kansas City Kossacks - Formed Oct 15, 2012, Organizer: [Founder stepped down]

• Phoenix Kossacks - Formed Oct 16, 2012, Organizer: arizonablue

• Chicago Kossacks - Formed: Oct 31, 2012, Organizer: figbash

• Koscadia the Pacific Northwest coast from Northern California to Alaska
- Formed Oct 17, 2012, Oganizer: Horace Boothroyd III based in Portland, OR

• Boston Kossacks - Formed: Nov 7, 2012, Organizer: GreyHawk

• Motor City Kossacks South East Michigan (Detroit) Area - Formed: Nov 10, 2012, Organizer: peregrine kate

• Pittsburgh Area Kossacks - Formed: Nov 12, 2012, Organizer: dweb8231

• Salt Lake City Kossacks - Formed: Nov 17, 2012, Organizer: War on Error

• Twin Cities Kossacks - Formed: Nov 17, 2012, Organizer: imonlylurking

• Dallas Kossacks North Texas - Formed: Nov 21, 2012, Admins: Catte Nappe and dalfireplug. Please contact them to join the group. An Event Organizer needed.

• The Southern California Inland Empire Kossacks - Formed: Dec 3, 2012, Organizer: SoCaliana

• Los Angeles Kossacks - Formed: Dec 17, 2012, Organizer: Dave in Northridge

• Northeast Ohio Kossacks - Formed: Jan 16, 2013, Organizer: GenXangster

• Kansas & Missouri Kossacks - Formed: Jan 17, 2013, Organizer: tmservo433

• I-77 Carolina Kossacks who live from Columbia, SC to north of Winston-Salem, NC. - Formed: Jan 30, 2013, Organizers: gulfgal98 and eeff

• Indianapolis Kossacks - Formed: Feb 6, 2013, Organizer: CityLightsLover

• Southwest Ohio Kossacks - Formed: May 10, 2013, Organizer: Dr Erich Bloodaxe RN

• Northern Arizona Kossacks - Formed: Jul 5, 2013, Organizer: Sam Sara

• Mexican Kossacks - Formed: Apr 14, 2013, Organizer: roberb7

• New York Hudson Valley Kossacks - Formed: Oct 27, 2012, Organizer: boran2

• North Carolina Triangle Kosmopolitans - Formed: Aug 2, 2013, Organizer: highacidity

• Silicon Valley Kossacks - Formed: Oct 31, 2013, Organizer: Glen The Plumber

• Seattle and Puget Sound Kossacks - Formed: Dec 17, 2013, Organizer: EagleOfFreedom
ESTABLISHED GROUPS LIST: (List will grow as we discover them)

• SFKossacks Founded by navajo, Formed: May 2, 2005

• Maryland Kos Founded by timmyc, Formed: Feb 23, 2011. Contact: JamieG from Md for a group invite.

• New York City Founded by Eddie C - Contact the group organizer for meet-up events: sidnora

• Baja Arizona Kossacks, Event Organizer: Azazello

• Three Star Kossacks Tennessee, Founded by maryKK, Formed: Apr 8, 2011

• Nashville KosKats, Founded by ZenTrainer Formed: Jan 30, 2012

• Virginia Kos Founded by JamieG from Md, Formed: May 3, 2011

• Kos Georgia Founded by pat208, Formed: Feb 13, 2011

• Colorado COmmunity Founded by Leftcandid, Formed: Feb 13, 2011

• New Mexico Kossaks Founded by claude

• Philly Kos Founded by mconvente Formed: Aug 29, 2011

• DKos Florida Founded by ThirstyGator, Formed: Feb 14, 2011, Currently organizing: Kosmail Vetwife to be included in next event.

• Oklahoma Roundup Founded by BigOkie, Formed: Feb 13, 2011, Currently organizing: Kosmail peacearena to be included.

• DKos Asheville Founded by davehouck, Formed: Feb 13, 2011 - Organizing Assist by: randallt

• San Diego Kossacks Founded by La Gitane, Formed: Nov 18, 2011

• Massachusetts Kosmopolitans Founded by mem from somerville, Formed: Feb 13, 2011

by ericlewis0 ♥ for New York City
Wow. Boom! ericlewis0 blew us all away on Sunday. He provided a LIVE BLOG of the NYC event complete with photos and bonafide commentary from the attendees. Amazing!
Photo 1 L-R: In the orange, thankgodforairamerica, ghchaucer2, sidnora, joanbrooker, dave g & kathny Photo 2 L-R: Plf515, Laura Clawson, mets102, son of broccoli, Communitygis, no exit, designthefuture & mattc129
Please visit ericlewis0's diary for the live blog commentary from the attendees! Enjoy! You can join NYC Kossacks by sending a Kosmail to sidnora.
sidnora promises her faithful follow-up diary and she could likely have food pr0n. I hope so. I live for explicit photos of the fries at Spitzer's Corner.

by Chrislove ♥ for Houston Area Kossacks
Our intrepid Houston Area Kossacks got together again. It was time for socializing after all the Battle Ground Texas work many of them did last year. Here's to gearing up for more work this year.
Chrislove is the group organizer and he can be seen in the photo below on the top right: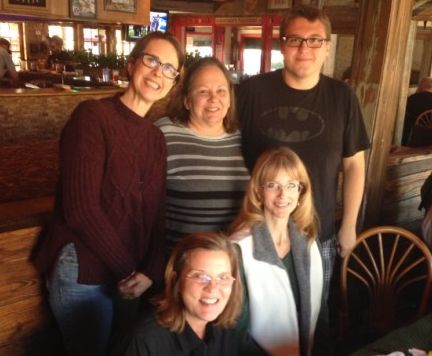 Top L-R: doraphasia, cosette & Chrislove
Bottom L-R: htowngenie & MarciaJ720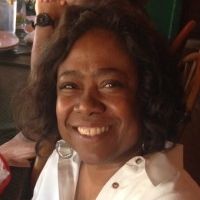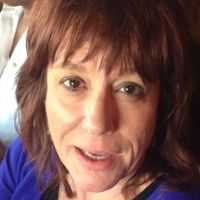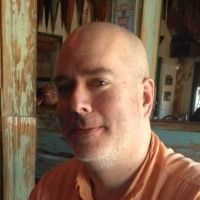 L-R: mjbleo, Mary, flekk17 & TDDVandy
Please visit Chrislove's diary for amazing food pr0n photos! Enjoy! You can join Houston Area Kossacks by sending a Kosmail to Chrislove.


by peregrine kate ♥ for Motor City Kossacks
A polar vortex could not stop six Motor City Kossacks from getting together on January 4th. Kudos, all! ACA Daily Kos celebrity, Brainwrap attended and brought the group up to date on his work.

Even folks from the White House are quoting his figures now. He also observed how odd he thought it was that the mainstream media (and governmental) sources were 1) not talking to him directly, seemingly content to take his numbers as valid, and 2) not conducting similar statistical aggregations on their own. We shared his astonishment, but agreed that he is doing an important job.
Also in attendance were prolific diarist BFSkinner, user ID 162795 and has been around since long before 2008. Amber6541, famous pootie/woozle diarist with an old user ID of 157580 and sydneyluv, who beat them all with the user ID of 132330. Long timers, these three!
Discussion included Michigan's crucial statewide elections in 2014 and the need to displace Rick "the Nerd" Snyder.
As hosts for upcoming NN14, the Motor City Kossacks are ready for their first meeting with the NN14 staff this January 9th. peregrine kate expressed the need to hear from as many politically radical, grass-roots organizers in Detroit during NN14 as possible and coalesce all this collective energy. All who attend this early meeting will get to shape the agenda. Please kosmail peregrine kate to attend this important event.
Here's one photo:
L-R: Four Motor City Kossacks: Amber6541, Brainwrap, sydneyluv, BFSkinner
You can still recommend peregrine kate's diary and see many MORE photos! Enjoy! You can join Motor City Kossacks by sending a Kosmail to peregrine kate.

:: Events Currently on the Books for Kossacks ::

Saturday, January 18th

LA Kossacks First Anniversary Meet-up

TIME: 2:00 PM
LOCATION: PitFire Pizza
5211 Lankershim Blvd. • North Hollywood

ORGANIZER: Send Dave in Northridge a kosmail to attend.

RSVPs:
1. Dave in Northridge
2. susans
3. Otoelbc
4. Chiwere
5. JoeBacon
6. Ducktape
7. 714Day
8. SanFernandoValleyMom
9. theblackandtanshow
10. Kathy
11. Lisa
12. Mr. Lisa
13. Flowingone
14.

Maybees:

Latest diary: Los Angeles Kossacks - 1st Anniversary meetup, Saturday, January 18 - PitFire Pizza, North Hollywood


AND
Saturday, January 25th

Tennessee Three Star Kossacks & Nashville KosKats Meet-up

TIME: TBA
LOCATION: TBA (Please send suggestions to marykk)
[Address] • Nashville

ORGANIZER: Send marykk a kosmail to attend.

RSVPs:
1. marykk
2. Sandy on Signal (Guest of Honor)
3. Land of Enchantment
4. jnhobbs
5. ZenTrainer

Maybees:

Latest diary: [Waiting for linked diary]

Saturday, January 25th

Asheville Kossacks Meet-up

SPEAKERS:
Asheville City Councilman Gordon Smith
Sarah Zambon from the League of Women Voters.

TIME: 1:00 PM
LOCATION: The Cantina
10 Biltmore Plaza • Asheville

ORGANIZER: Send randallt a kosmail to attend.

RSVPs:
1. davehouck
2. LamontCranston
3. randallt
4. joieau
5. Gordon20024
6. flwrightman
7. Otteray Scribe
8. emmasnacker
9. GordonNC (UID 5123 & City Councilman) GUEST SPEAKER!
10. cultjake
11. DawnN
12. Captain Sham
13. Mrs Sham
14. SteelerGrrl
15. SteelerGuy
16. Alecia
17. Mr. Alecia
18. Nic Goodman
19. Sarah Zambon (League of Women Voters) GUEST SPEAKER!

Maybees:
Munchkn
One Pissed Off Liberal
people power granny
Burns Lass
Aviator Doc
stellaluna
eternallyvigilant

Latest diary: DKos Asheville Update-Guest speakers!

Sunday, January 26th

SFKossacks Welcome matching mole to San Francisco!

TIME: TBD, daytime car trip to the Delta for birding with lineatus
LOCATION: Grizzly Island Wildlife Area
2548 Grizzly Island Road • Suisun City
lineatus will have a spotting scope and a few spare pairs of binoculars, so novices can have something to use.

ORGANIZER: Send lineatus a kosmail to attend.

RSVPs:
1. lineatus
2. matching mole
3. navajo
4. tgypsy
5. kimoconnor
6. Kestral
7. bwren

Maybees:

---





TIME: 6:30 PM, evening event for city folk and to celebrate dharmasyd's and kimoconnor's birthdays!
LOCATION: Chenery Park
683 Chenery Street • San Francisco
Near Glen Park BART

ORGANIZER: Send lineatus a kosmail to attend.

RSVPs:
1. lineatus
2. matching mole
3. navajo
4. dharmasyd
5. side pocket
6. norm
7. kimoconnor
8. Glen The Plumber
9. remembrance
10. TLO
11. bwren

Maybees:

Latest diary: Dawn Chorus: Preview of Coming Attractions


Tuesday, January 28th

Silicon Valley Kossacks SOTU Watch Party

TIME: TBA
LOCATION: Lusty's Home
Address given privately to RSVPs • Silicon Valley

Event will be potluck, please bring a side dish to complement a crock-pot main course provided by Lusty. Desserts and tasty beverages are needed, also.

Discussion will be about how the Silicon Valley Kossacks can use their group effectively to support Mike Honda since he is being primaried.

ORGANIZER: Send Lusty a kosmail to attend.

RSVPs:
1. Lusty - Crock-pot main course
2. Glen the Plumber
3. remembrance
4. TLO
5. navajo - wine
6. BroadBlogs
7. BayAreaKen
8. MrNavajo - wine
9. SanJoseLady

Maybees:
Cali Scribe
Mr. Cali Scribe


Send
navajo
a kosmail if you post a diary about an event so we can update our round-up.
Okay. Floor's open.
Tell us what you are doing on this NEW DAY?