In medieval Japan (794 to 1868), the samurai formed an elite warrior ruling class. These horse-mounted warriors, like the European knights, wore elaborate body armor. Stephen Turnbull, in an article in The Art of Armor: Samurai Armor from the Ann and Gabriel Barbier-Mueller Collection, writes:

"The typical suit of Japanese armor is an artistic creation that invariably stimulates feelings of awe and wonderment in those who gaze upon it for the first time. The awe lies in the intricacy and elaboration of its craftsmanship; the wonder is best expressed by the all too common question, 'Why would anyone want to fight in this?'"
Masks, usually made of iron, provided total or partial protection for the samurai's throat or face. Knobs or hooks on the mask made it possible to securely fasten the helmet using the helmet's cords.
Shown below are some of the samurai masks which were on display at the Portland (Oregon) Museum of Art. The special samurai exhibit was from the Ann and Gabriel Barbier-Mueller Museum: The Samurai Collection. According to the display:

"When making a mask, artists could explore their creativity, as readily seen in the many masks in this exhibition."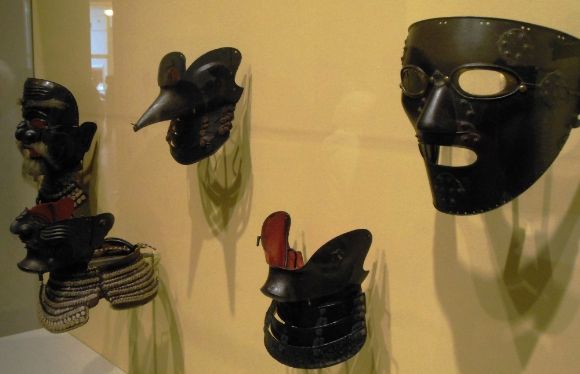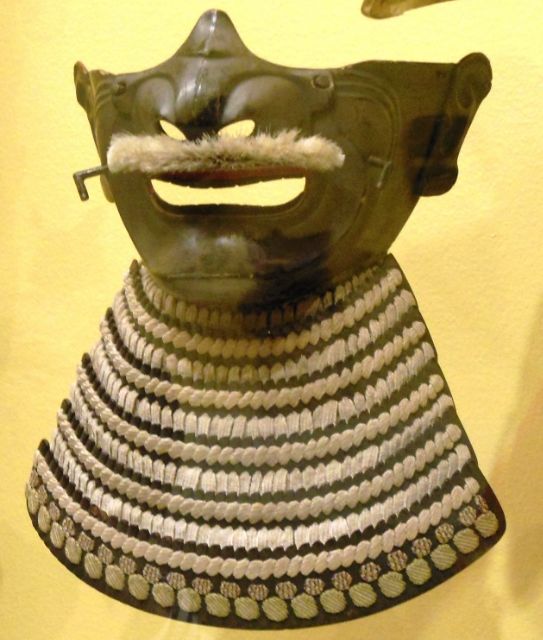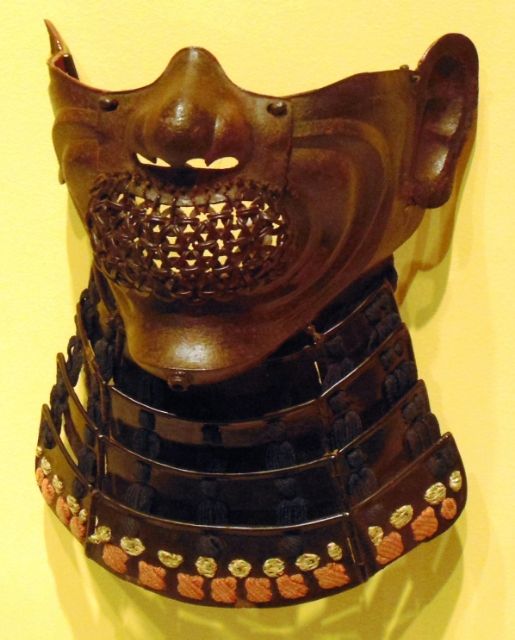 The mask shown above is a creation of the Myōchin school. The wide mouth is protected by links of chain mail which provides a superior defense against arrow or spear attacks. The nose plate is removable: it attaches with tiny hooks. This piece is unique.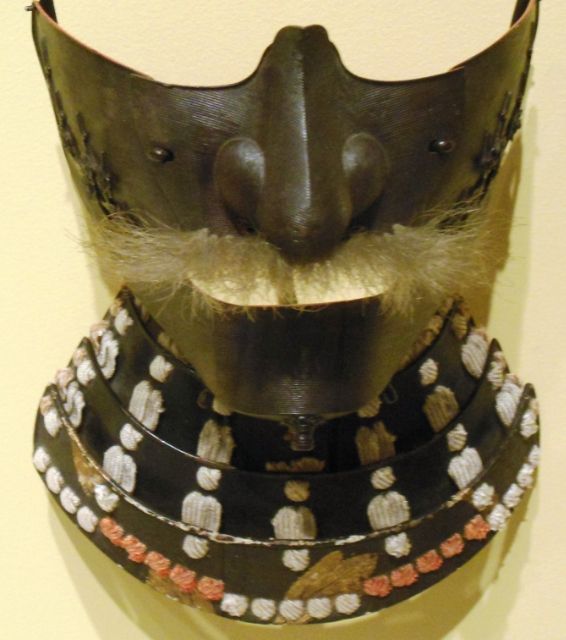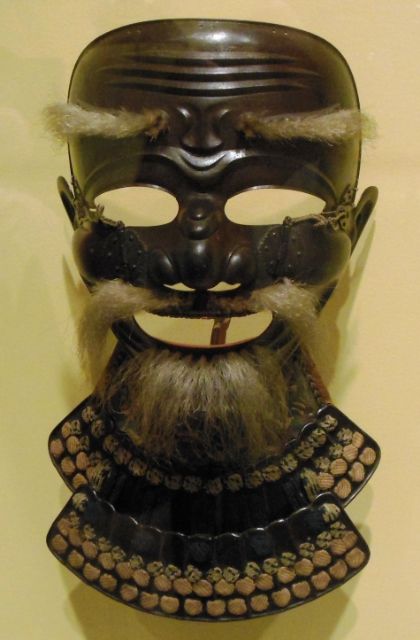 The mask shown above is another example from the Myōchin school of smiths. It is composed of three pieces which are attached by small iron hooks. The eyebrows and mustache were created with white horse hair. The expression of the face resembles okina (Old Man), a character from the Nō theater.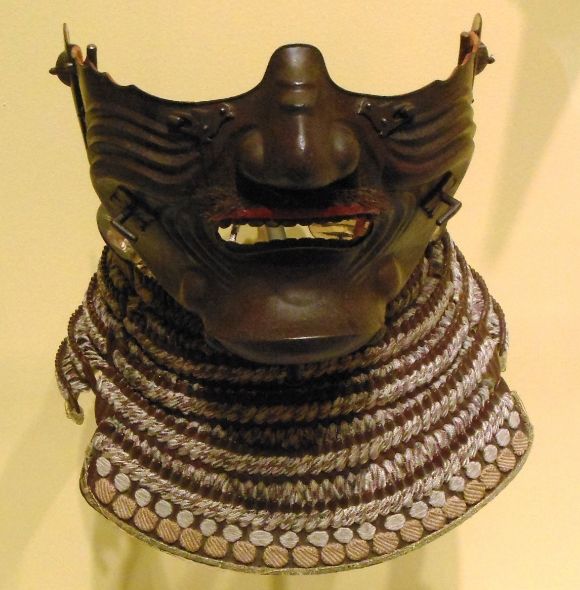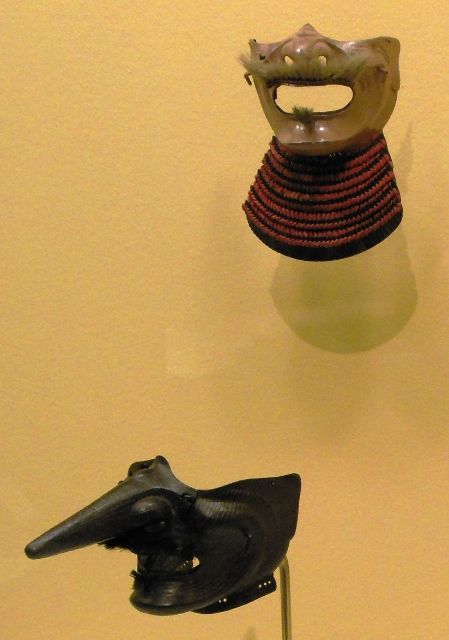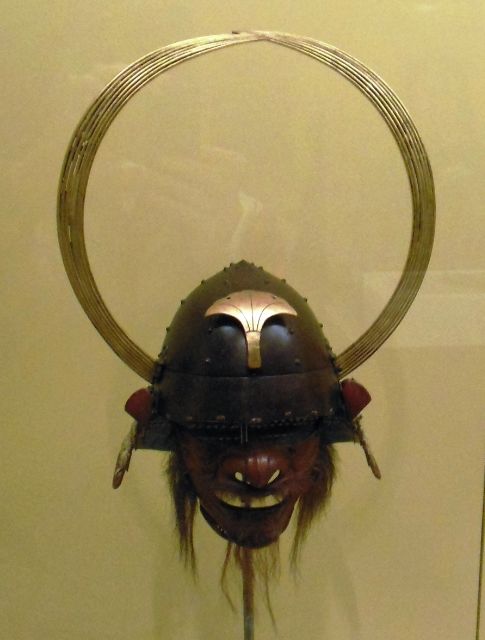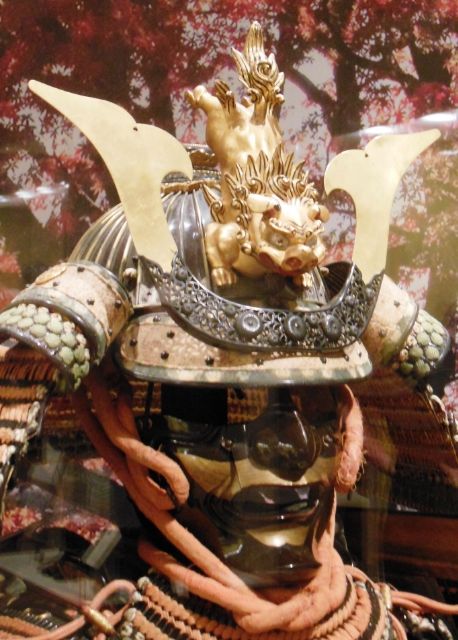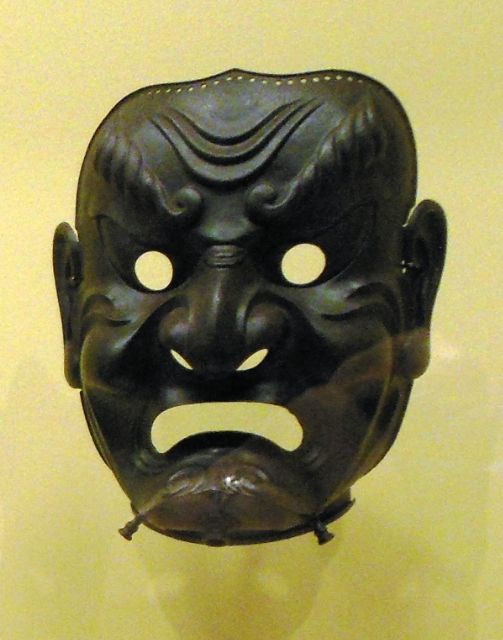 The full-face mask shown above dates to 1710 and was signed by Myōchin Munenaga. The small iron pegs in the shape of bamboo shoots serve as hooks for attaching the helmet to the mask.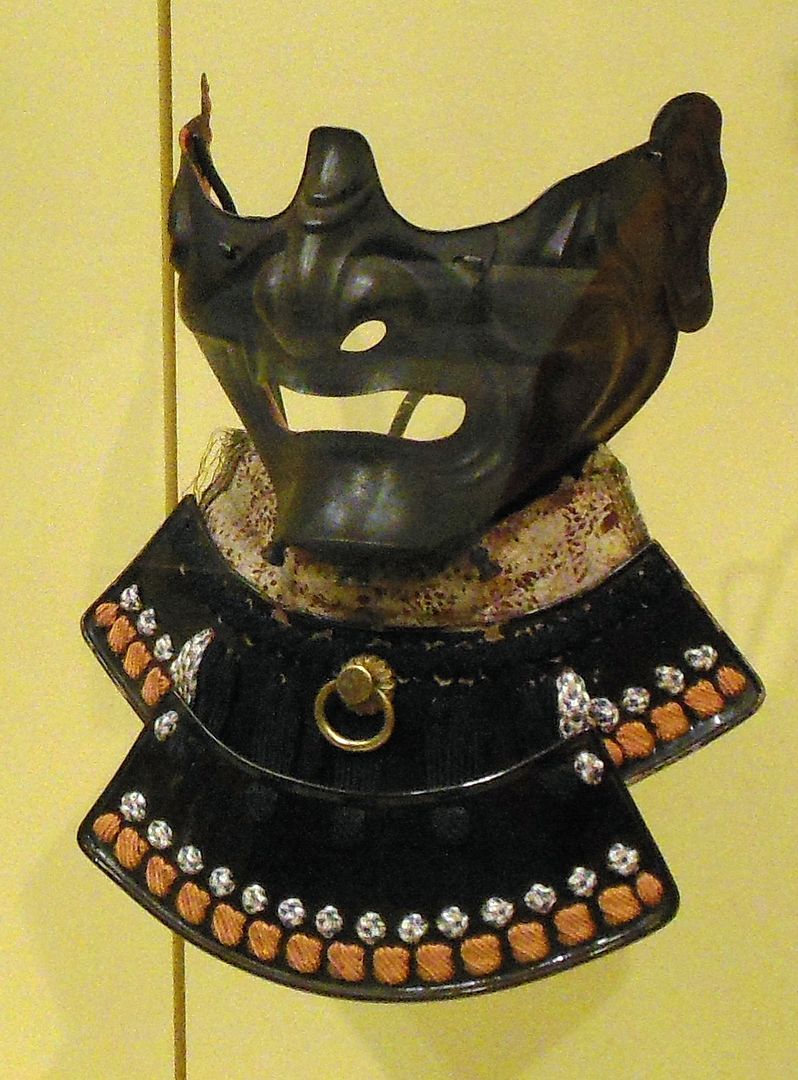 The iron half mask shown above dates to 1731 and bears the signature of Myōchin Ki no Muneakira. Under the chin, there is a small hole to allow the sweat to drain out.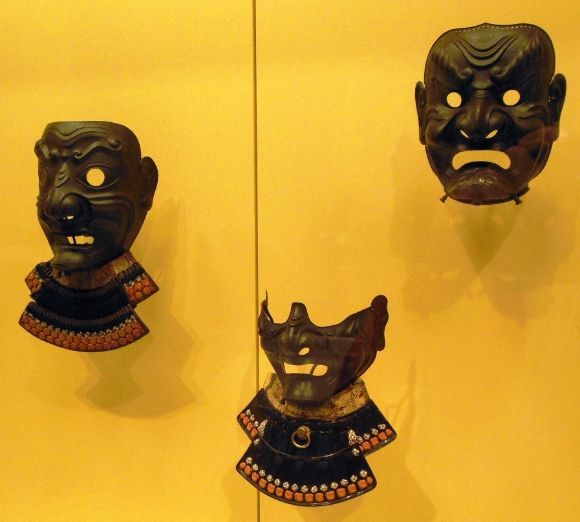 While samurai masks were a part of military hardware, as seen in the photos above, they were also a form of artistic expression.