Interrogatories
At this writing, I am listening to people on TV talking about various kinds of addiction, which leads to these serious questions.
Have you known many drug addicts? Have you lost friends or loved ones to drugs?
How about alcohol?
Smoking?
I've lost loved ones to all three, I'll bet most of you have as well.
The Twitter Emitter
Question: if someone hacks into your laptop and activates the camera, do the image copyrights belong to the computer owner of the hacker?

— Timothy B. Lee (@binarybits) February 7, 2014
Question: Will websites featuring leaked #Sochi bathroom surveillance video be considered Revenge Porn?

— Andrew Gatto (@AndrewGatto) February 7, 2014
This episode of the Opening Ceremonies is brought to you by the letter Б

— Simon Maloy (@SimonMaloy) February 7, 2014
If we can't have equal pay for women, can women start paying 77% for all goods and services? #wegoted

— Shannyn Moore (@shannynmoore) February 7, 2014
"Any new business regulation is Communism," say the politicians & businessmen who moved your job to China.

— John Fugelsang (@JohnFugelsang) February 9, 2014
Anybody who thinks Obamacare doesn't free you up to make new career choices should talk to Mitt Romney.

— LOLGOP (@LOLGOP) February 9, 2014
If you want to change the world you're gonna need a big diaper.

— God (@TheTweetOfGod) February 9, 2014
Rooting for Westeros in the Olympics. John Snow should do well in cross-country and oral sex.

— pourmecoffee (@pourmecoffee) February 10, 2014
"We should expel gays from the party because the Devil made them gay" -- GOP official "All I did was make them Republicans" -- The Devil

— The Daily Edge (@TheDailyEdge) February 10, 2014
Windows 8 -- Because Windows 7 actually worked well, and we couldn't have that, could we?

— Crutnacker (@Crutnacker) February 10, 2014
On This Day
In 1763, France ceded Canada to England under the Treaty of Paris, which ended the French and Indian War.
In 1840, Britain's Queen Victoria married Prince Albert of Saxe Coburg-Gotha.
In 1846, members of the Church of Jesus Christ of Latter-Day Saints (the Mormons) began an exodus west from Illinois.
In 1954, President Dwight Eisenhower warned against United States intervention in Vietnam.
In 1967, the 25th Amendment to the Constitution, dealing with presidential disability and succession, was ratified.
In 1989, Ron Brown was elected chairman of the Democratic National Committee, becoming the first African-American to head a major U.S. political party.
In 1998, voters in Maine repealed a gay rights law passed in 1997. The law was reinstated by popular vote in 2012.
Born on This Day
1670 - Norbert van Bloemen, Flemish painter (d. 1746)
1744 – William Cornwallis, English Royal Navy admiral (d.1819)
1755 - Nicolas-Antoine Taunay, French painter (d. 1830)
1783 – Fyodor Petrovich Tolstoy, Russian painter (d. 1873)
1785 – Claude-Louis Navier, French physicist (d. 1836)
1791- Francesco Hayez, Italian painter (d. 1881)
1793 - Léon-Matthieu Cochereau, French painter (d. 1817)
1795 – Ary Scheffer, French painter (d. 1858)
1848 - Anna Boch, Belgian painter (d. 1936)
1850 - Fyodor Vasilyev, Russian landscape painter who died way too young (d. 1873)
1878 - Otto Eduard Pippel, German (d. 1960)
1881 – Pauline Brunius, Swedish stage and film actress, theatre and film director (d. 1954)
1888 - Wilhelm Thöny, Austrian painter (d. 1949)
1890 – Boris Pasternak, Russian writer, Nobel laureate (d. 1960)
1892 – Alan Hale Sr., American actor (d. 1950)
1893 – Jimmy Durante, American actor and comedian (d. 1980)
1897 – Dame Judith Anderson, Australian actress (d. 1992)
1898 – Bertolt Brecht, German author (d. 1956)
1901 – Stella Adler, American actress (d. 1992)
1905 – Chick Webb (William Henry), American drummer and band leader (d. 1939)
1906 – Lon Chaney Jr., American actor (d. 1973)
1906 – Erik Rhodes, American actor (d. 1990)
1927 – Leontyne Price, American soprano
1928 - Jos De Mey, Belgian painter (d. 2007)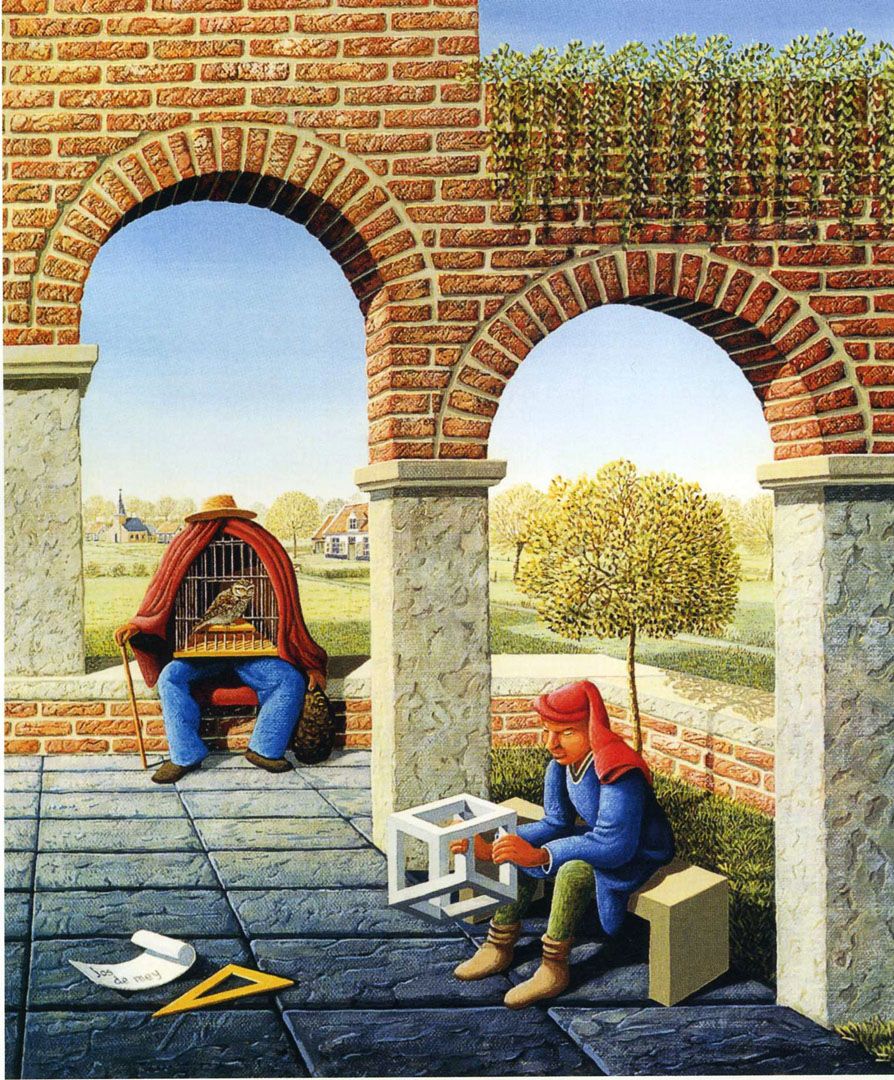 1930 – E. L. Konigsburg, American author and illustrator
1930 – Robert Wagner, American actor (See Tipple Jar)
1937 – Roberta Flack, American singer
1940 – Kenny Rankin, American singer and songwriter (d. 2009)
1944 – Vernor Vinge, American novelist
1949 – Nigel Olsson, English drummer
1961 – George Stephanopoulos, American political noisemaker who I always confuse with Snuffleupagus (though the latter is cuter)
1962 – Cliff Burton, American bass player (Metallica) (d. 1986)
1964 – Glenn Beck, deranged lunatic American author, radio and TV host
1967 – Laura Dern, American actress
1979 – Daryl Palumbo, American musician (Glassjaw, Head Automatica)
1983 – Vic Fuentes, musician, lead singer of Pierce the Veil
Died on This Day
1657 - Sebastian Stosskopf, German painter (b. 1597)
1660 - Judith Leyster, Dutch painter (b. 1609)
1667 - Juan Bautista Martínez del Mazo, Spanish painter (b. 1612)
1674 - Leonaert Bramer, Dutch painter (b. 1596)
1720 - Hendrik Govaerts, Flemish painter (b. 1669)
1722 – Bartholomew Roberts, Welsh pirate (b. 1682) (The Dread Pirate Roberts?)
1755 – Montesquieu, French writer (b. 1689)
1765 - Jean-Baptiste Deshays, French historical painter (b. 1729)
1772 - Louis Tocqué, French portrait painter (b. 1696)
1837 – Alexander Pushkin, Russian poet and novelist (b. 1799)
1861 - Francis Danby, Irish-born English landscape painter (d. 1793)
1901 - Telemaco Signorini, Italian painter (b. 1835)
1917 - John William Waterhouse, English painter (b. 1849)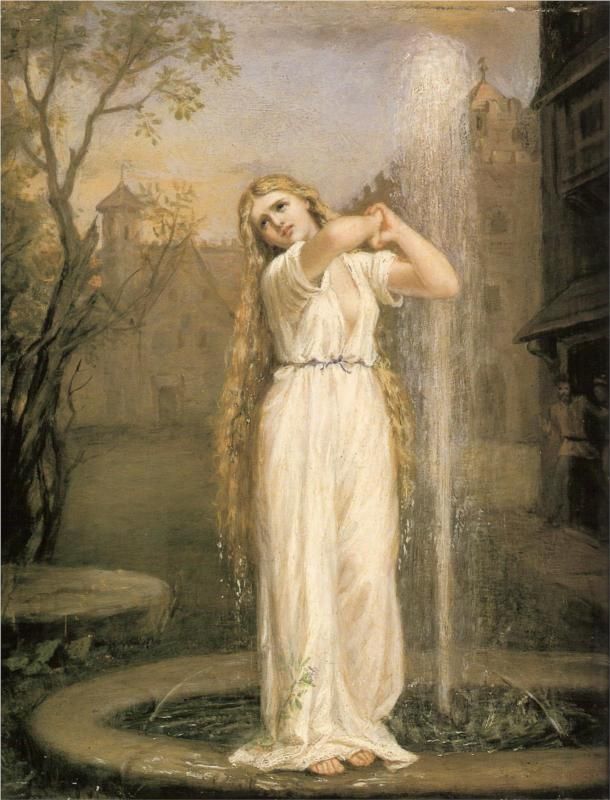 1923 – Wilhelm Röntgen, German physicist, Nobel laureate (b. 1845)
1927 - Nils Gustav Wentzel, Norwegian painter (b. 1859)
1932 – Edgar Wallace, English novelist and screenwriter (b. 1875)
1932 - Eugene de Blaas, Italian painter (b. 1843)
1957 – Laura Ingalls Wilder, American author (b. 1867)
1966 – Billy Rose, American composer and band leader (b. 1899)
1986 - Brian Aherne, British actor (b. 1902)
1992 – Alex Haley, American author (b. 1921)
2002 – Dave Van Ronk, American singer and songwriter (b. 1936)
2008 – Roy Scheider, American actor (b. 1932)
Today is
Cream Cheese Brownie Day
Umbrella Day
Plimsoll Day
Clean Out Your Computer Day (2nd Monday of February)
This Week is
Children of Alcoholics Week
Random Acts of Kindness Week
Celebration of Love Week
Jello Week