Interrogatories
When it comes to newer music, are you open minded, or are you the "Get off my lawn!" type?
What is the best Girl Scout cookie?
What is the first thing you see in the morning? Same as the last thing at night?
The Twitter Emitter
I like when the guys who keep talking about white pride are the ones that make other Caucasians embarrassed to be white.

— John Fugelsang (@JohnFugelsang) February 9, 2014
Rand Paul: "People shouldn't be bullied by government. Except when we call them moochers, sluts or abominations against God, of course."

— The Daily Edge (@TheDailyEdge) February 10, 2014
The GOP doesn't hate women guys, it just thinks they should be held responsible for their husbands' misdeeds.

— Danielle Candy Saga (@DCPlod) February 10, 2014
Breaking: Traffic around Atlanta at a standstill due to 3 inches of preemptive road salt.

— Bill Harnsberger (@BillinPortland) February 11, 2014
Bread makes it snow. Stop buying it.

— David Waldman (@KagroX) February 11, 2014
So @SarahPalinUSA turned 50 today. Finally, her age matches her IQ.

— Steve Marmel (@Marmel) February 11, 2014
Dear terrorists: All you have to do to start poisoning our water with complete impunity is become corporate executives. #Maddow

— Ali Davis (@Ali_Davis) February 12, 2014
Actual birds go extinct all the time and no one cares but Flappy Bird goes extinct and holy shit, let's all panic.

— God (@TheTweetOfGod) February 12, 2014
The most common way people give up their power is thinking they have none.

— Amber Worthy (@AWorthyNews) February 12, 2014
On This Day
In 1554, Lady Jane Grey, who had claimed the throne of England for nine days, was beheaded after being charged with treason.
In 1733, Georgia, the13th of the Thirteen Colonies, and the city of Savannah, were founded by one James Oglethorpe.
In 1870, women in the Utah Territory were given the right to vote.
In 1909, the National Association for the Advancement of Colored People (NAACP) was founded.
In 1915, the Lincoln Memorial's cornerstone was laid in Washington, D.C.
In 1946, a South Carolina policeman severely beat up African-American Army veteran Isaac Woodard, causing the loss of vision in both eyes. The incident is said to have been partial inspiration for Orson Welles' film Touch of Evil (in which Charlton Heston played a Mexican).
In 1999, Bill Clinton was acquitted of charges of perjury and obstruction of justice in his impeachment trial before the Senate.
In 2004, in defiance of existing law, San Francisco officials began performing weddings for same-sex couples.
Born on This Day
1584 – Caspar Barlaeus, Dutch polymath and Renaissance humanist, a theologian, poet, and historian (d. 1648)
1663 – Cotton Mather, New England minister (d. 1728)
1744 - David Allan, Scottish painter (d. 1796)
1752 – Dorothea Ackermann, German actress (d. 1821)
1775 – Louisa Adams, First Lady of the United States (1825–1829), widow of John Quincy Adams (d. 1852)
1792 - Ferdinand de Braekeleer the elder, Flemish painter (d. 1883)
1809 – Charles Darwin, English naturalist (d. 1882)
1809 – Abraham Lincoln, 16th President of the United States (1861-his death) (d. 1865)
1813 - Carlos Morel, Argentine painter (d. 1894)
1826 - Paul Seignac, French painter (d. 1904)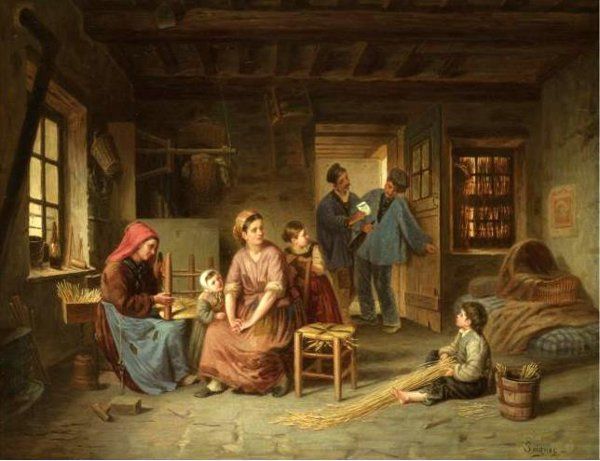 1837 - Thomas Moran, U.S. painter whose works helped convince Congress to establish the National Park System. (d. 1926)
1856 - Maurycy Gottlieb, Polish painter (d.1879)
1857 – Eugène Atget, French photographer who documented architecture and street scenes in a Paris that is no more. (d. 1927)
1870 – Marie Lloyd, English music-hall performer (d. 1922)
1872 – Oscar Stribolt, Danish actor (d. 1927)
1880 – John L. Lewis, American labor union leader (d. 1969)
1880 - Ricardo Balaca, Portuguese war painter (d. 1944)
1881 – Anna Pavlova, Russian ballerina (d. 1931)
1882 - Walter Vaes, Belgian still life painter/etcher. (d. 1958)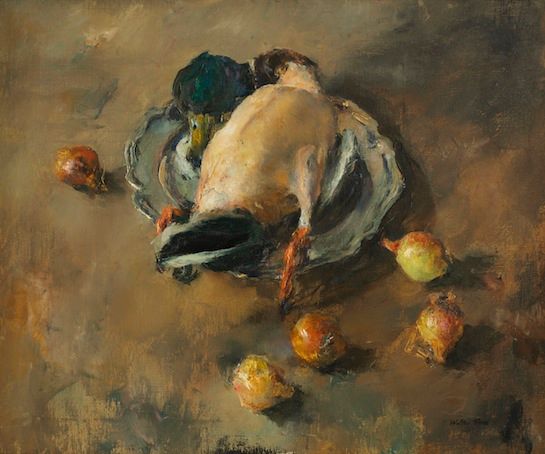 1884 – Max Beckmann, German artist (d. 1950) See Tipple Jar
1884 – Alice Roosevelt Longworth, elder daughter of Theodore Roosevelt (d. 1980)
1884 – Marie Vassilieff, Russian artist (d. 1957)
1891 - Marcel François Leprin, French painter (d. 1933)
1897 – Vola Vale, American actress (d. 1970)
1902 - Mario Mafai, Italan painter (d. 1965)
1916 – Joseph Alioto, Mayor of San Francisco (d. 1998)
1930 – Arlen Specter, American politician (d. 2012)
1933 – Costa-Gavras, Greek filmmaker
1938 – Judy Blume, American author
1939 – Ray Manzarek, American keyboardist (The Doors) (d. 2013)
1945 – Cliff DeYoung, American actor and musician (Clear Light)
1950 – Steve Hackett, English guitarist (Genesis)
1951 – Steven Parent, Manson murder victim (d. 1969)
1952 – Simon MacCorkindale, British actor (d. 2010)
1952 – Michael McDonald, American musician
1956 – Brian Robertson, Scottish musician (Thin Lizzy and Motörhead)
1958 – Grant McLennan, Australian musician (The Go-Betweens) (d. 2006)
1968 – Josh Brolin, American actor
1968 – Chynna Phillips, American singer (Wilson Phillips)
1970 – Jim Creeggan, Canadian bassist (Barenaked Ladies)
1980 – Christina Ricci, American actress
1981 – Lisa Hannigan, Irish singer
Died on This Day
1538 – Albrecht Altdorfer, German painter
1763 – Pierre de Marivaux, French writer (b. 1688)
1789 – Ethan Allen, American patriot (b. 1738)
1804 – Immanuel Kant, German philosopher (b. 1724)
1897 - Homer Dodge Martin, U.S. landscape painter (b. 1836)
1919 - Harold Gilman, English Camden Town Group painter (b. 1876)
1929 – Lillie Langtry, British singer and actress (b. 1853)
1935 – Georges Auguste Escoffier, French celebrity chef (b. 1846)
1942 – Grant Wood, American painter (b.1891)
1970 – Ishman Bracey, American blues musician (b. 1901)
1976 – Sal Mineo, American actor (b. 1939)
1979 – Jean Renoir, French director (b. 1894)
1983 - Marian Nixon, American actress (b. 1904)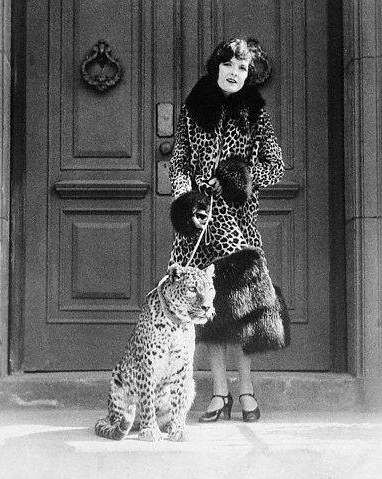 2000 – Screamin' Jay Hawkins, American musician (b. 1929)
2000 – Charles M. Schulz, American comics author (b. 1922)
2007 – Eldee Young, American jazz player (Ramsey Lewis Trio) (b. 1936)
2011 – Betty Garrett, American actress and dancer (b. 1919)
Today is
Darwin Day
National Freedom to Marry Day, unofficial (United States)
Red Hand Day (United Nations)
National Plum Pudding Day
National PB&J Day
National Lost Penny Day